I receive payments for clicks, purchases, and/or registrations made through affiliate links in this posts.
Being a new mom can be overwhelming and expensive. But it doesn't have to be! There are lots of easy and creative ways to save money as a new mom.
From taking advantage of Free Baby Stuff to finding ways to save on everyday expenses, these tips for new moms will help you cut costs and save money without sacrificing your family's needs.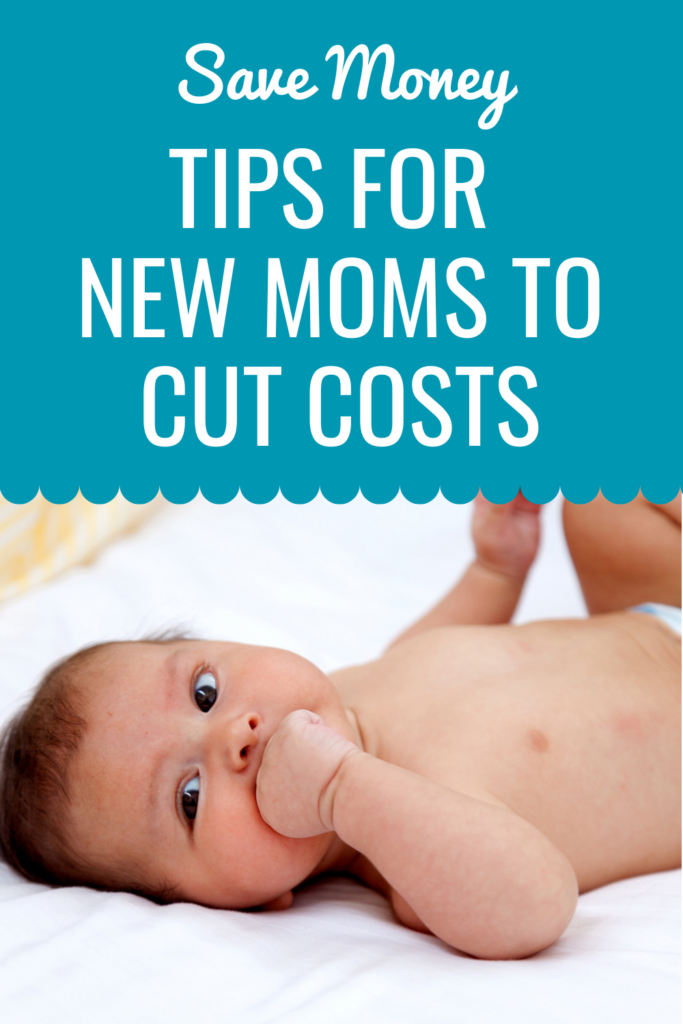 Save Money: Tips for New Moms to Cut Costs
Cut Costs on Baby Essentials
It can be tempting to buy every adorable outfit and cute baby gadget you come across. However, this can quickly add up and leave your wallet feeling lighter. Luckily, there are ways to cut costs on baby essentials without sacrificing quality.
One way to save money is to buy in bulk. Stock up on items like baby wipes, diapers, and formula when they are on sale, or when you have a coupon. Buying in larger quantities often results in a lower cost per item. Plus, you won't have to run to the store as often!
Another way to cut costs is to consider generic brands. Many store brands offer the same quality as name brand products, but at a lower price. Don't be afraid to try them out and see if they work for you and your baby. You might be pleasantly surprised!
Think about what you really need versus what you want. Does your baby need a closet full of clothes or every baby gadget on the market? Stick to the essentials and only buy what you know you will use.
Take Advantage of Free Baby Stuff, Resources, and Support
As a new mom, you can access free resources and support and score Free Baby Stuff that can help you save money. One way to do this is by joining local mom groups on social media platforms. You can find information on free events, sample sales, and deals on baby products. You can also borrow or exchange baby items with other moms in the group.
Many hospitals and pediatricians offer free classes on breastfeeding, baby care, and parenting, which can help you avoid costly mistakes and save on unnecessary expenses. By utilizing these free resources and support and finding Free Baby Stuff, you can save money and get the help and information you need as a new mom.
Save on Diapers
Diapers are one of the biggest expenses for new parents. I previously shared 5 Ways to Save on Diapers, but here is a quick recap of those tips:
Use Diaper Coupons and match them with weekly ad sales to get the most savings!
Know what size diapers you have on hand so you don't end up with too many of one size.
Use Cash Back Apps like Ibotta to earn money back on your purchases.
Sign up for rewards programs from your favorite diaper brands. Many companies offer points for purchasing their products, which can then be redeemed for discounts or free diapers.
Amazon Mom offers discounts on diaper purchases and other items.
Other ways to save on diapers include buying diapers in bulk. Many retailers offer discounts when you buy larger quantities of diapers. You can also find online retailers that specialize in bulk diapers, which can be even cheaper.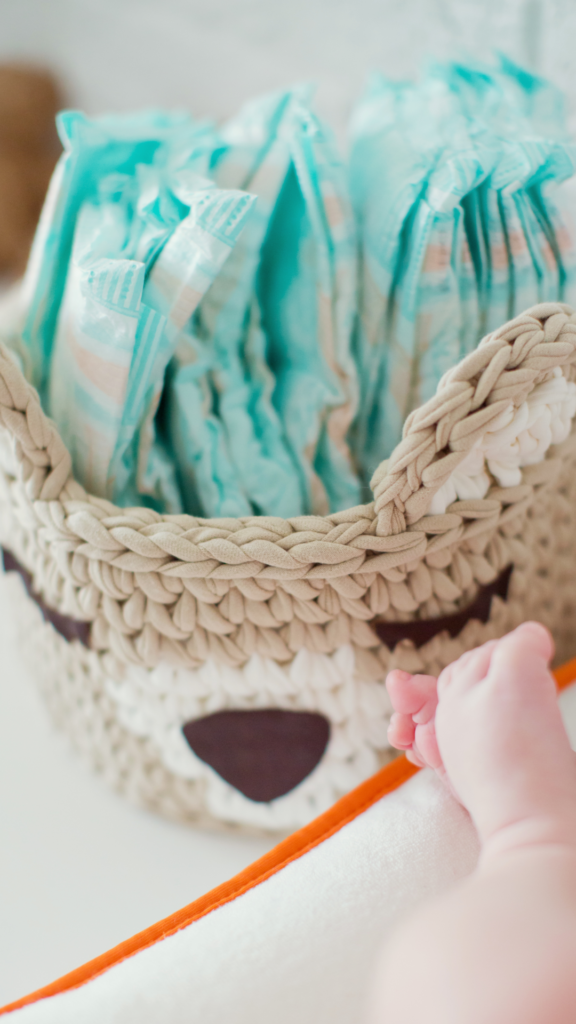 Another option is to try using cloth diapers. While the upfront cost can be higher, over time, cloth diapers can save you money. They are also better for the environment, as they don't end up in landfills like disposable diapers.
Use Hand-Me-Downs and Borrowing
Babies grow incredibly fast and quickly outgrow clothes and gear. One of the easiest ways for new moms to save money is by using hand-me-downs and borrowing items from friends and family.
Hand-me-downs can come from siblings, friends, or even local thrift stores, garage sales, and consignment sales. These items are often gently used and can save new moms a significant amount of money. Additionally, borrowing items such as a baby carrier, stroller, or crib from friends or family members can also cut down on expenses.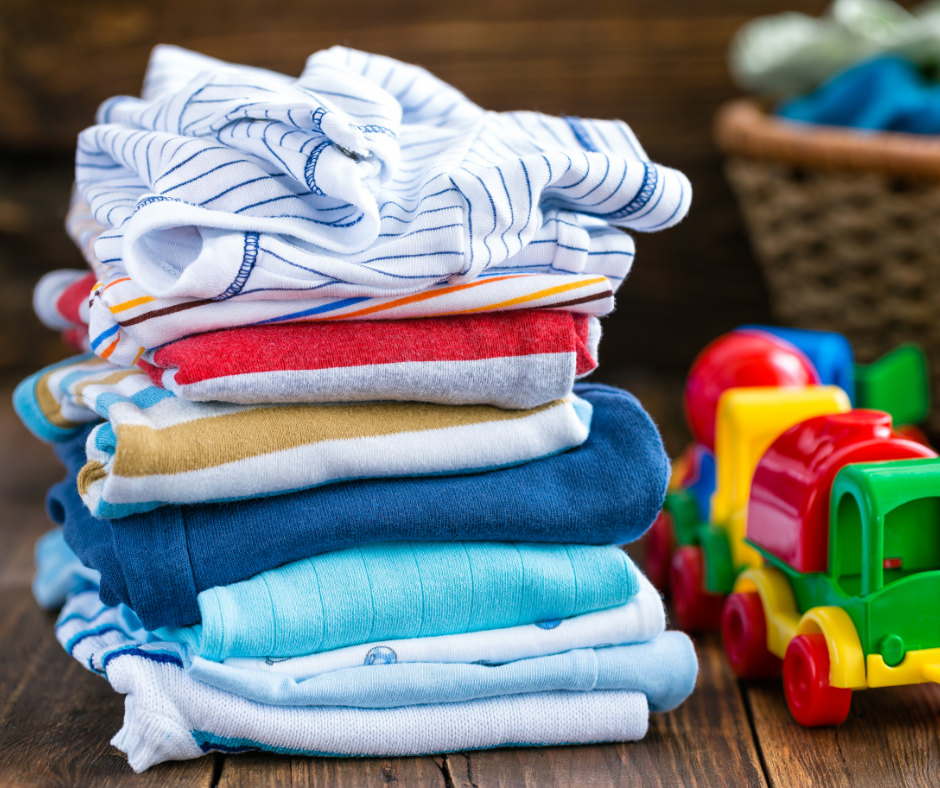 It's important to note that when using hand-me-downs and borrowing items, safety should always be a top priority. It's important to thoroughly inspect items for any damage or safety hazards before using them. Additionally, when it comes to car seats and other safety gear, it's best to purchase these items new to ensure they meet current safety standards.
Reducing Nursery Expenses
Creating a beautiful and functional nursery can quickly add up in costs. However, there are several ways new moms can save money on nursery expenses without sacrificing style or safety.
One easy way to reduce nursery expenses is to repurpose items you already own. Consider painting and repurposing an old dresser or bookshelf instead of buying new furniture. You can also add a personal touch to the nursery by creating DIY decor, such as framed art or a mobile made from paper or fabric scraps.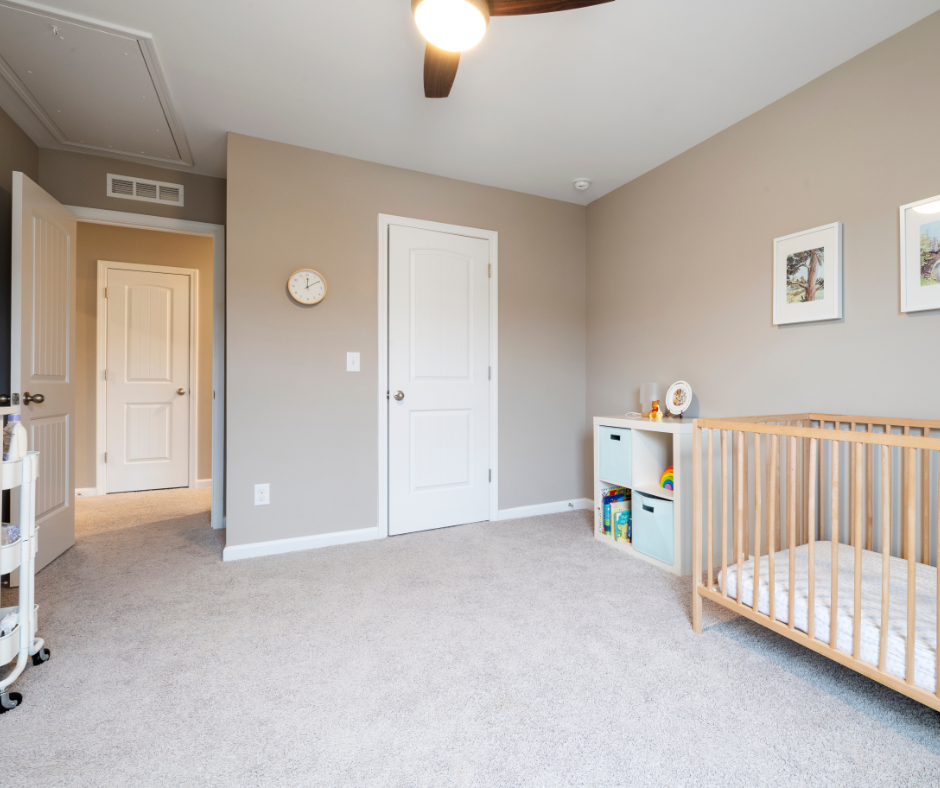 Shop smart and look for sales or discounts on nursery items. Many baby stores have seasonal sales or offer coupons for first-time shoppers. You can also consider buying gently used nursery items from resale shops or online marketplaces. With a little creativity and research, new moms can easily reduce nursery expenses and create a beautiful space for their little one.
Reduce Childcare Costs
Childcare expenses can add up quickly for new moms, especially if returning to work shortly after giving birth. Luckily, there are several ways to reduce these costs without sacrificing quality care for your little one.
One option is to consider sharing a nanny or babysitter with another family in your area. This can cut the cost in half while still providing one-on-one attention for your child.
If you have family or friends nearby, consider asking them for help with childcare. Many grandparents are eager to spend time with their grandchildren and may be willing to help out for free or a reduced rate.
Another option is to look into local daycare centers that offer sliding scale fees based on income or offer discounts for multiple children. Some centers also offer subsidies through government programs such as Head Start.
Lastly, and what my husband and I did, consider adjusting your work schedule to avoid the need for full-time childcare. Working from home, part-time hours, or staggered schedules with a partner can significantly reduce the need for childcare and save you money in the long run.
I hope these tips to save money for new moms helped you, and don't forget to check out this guide to Free Baby Stuff to help you get started on saving right now!