This Halloween Kettlebell Challenge is fun for kettlebell beginners like myself and gives you a chance to practice different Kettlebell exercises each day.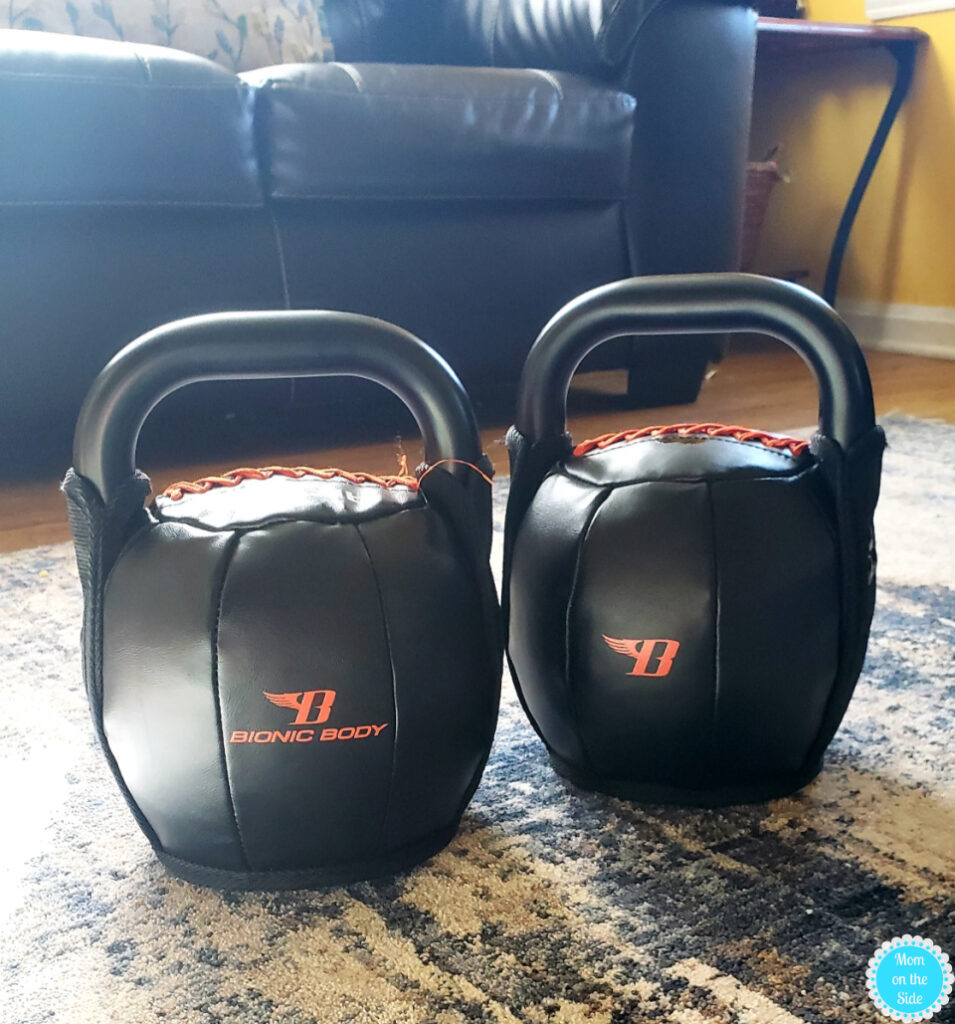 A few months ago I purchased my first kettlebell and I haven't looked back. Loving the workouts I get with it is an understatement. I actually look forward to strapping on my gloves and picking up my kettlebells each day.
Kettlebell workouts are a great way to strengthen muscles. I've seen great changes in my arms and abs since consistently working out with kettlebells. I decided to challenge myself even more with a Halloween Kettlebell Challenge and attempting 100 Kettlebell Swings a DAY in October!
Halloween Kettlebell Challenge
This Halloween Kettlebell challenge doesn't really have a Halloween theme. Other than a few exercise names like deadlift and goblet. It is a great way to learn new kettlebell exercises, though! Workout with all the Halloween candy around don't hurt either, lol!
With basics like Kettlebell Swings and more difficult exercises like the Turkish Get Up, it should be a fun but challenging Halloween Kettlebell challenge!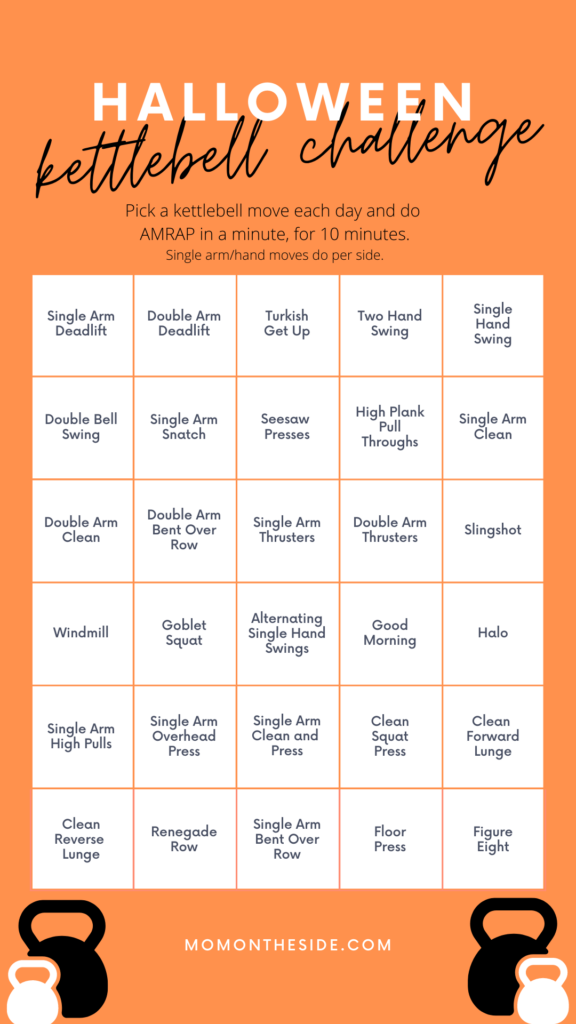 Not gonna lie, some of these kettlebell exercises are going to be hard for me. Currently, I have two 20lb Bionic Body Gear Kettlebells. While I could use a heavier one for swings, I need a lighter one for some of these overhead movements. I'm determined to get stronger instead of spend more money just yet, lol!
PS: I also love these SIMARI Workout Gloves to protect my hands from blisters and callouses. Make sure you measure your hand to get the right size!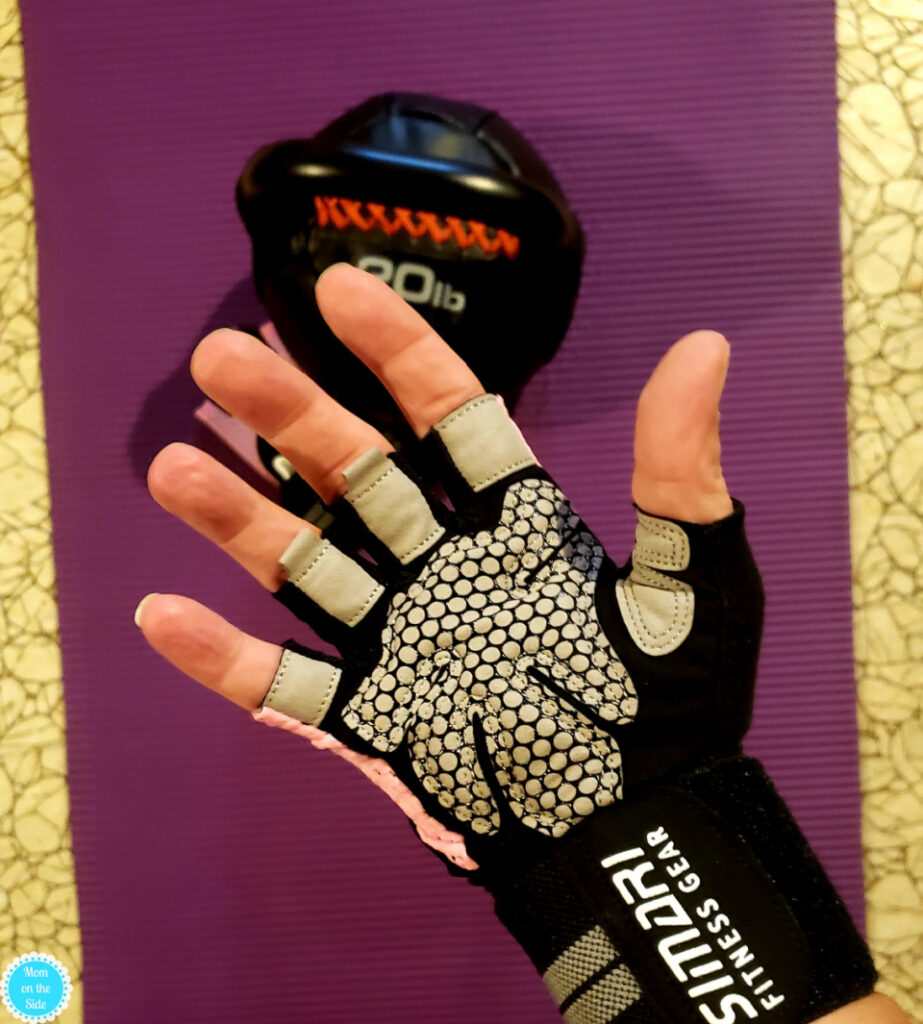 If you are not familiar with some of the kettlebell exercises you can Google them or look them up on YouTube. I've done that a lot for moves I don't know. KettlebellWorkouts.com is also a great resource if you are picking up your first kettlebell!
What do you say? Are you going to grab the Halloween Kettlebell Challenge below and join me in some lifting fun?! If you do, tag me on Instagram and let me know: @momontheside
–> PRINT CHALLENGE HERE <-