These Foil Transfer Card with Fitness Themes that can be sent to friends and fitness pen pals are beautiful and motivating! Easy to make with Cricut Joy and they'll bring a smile to the face of the recipient!
I partnered with Cricut for this post and was provided with products to create my fitness greeting cards.
Any opinions are 100% my own.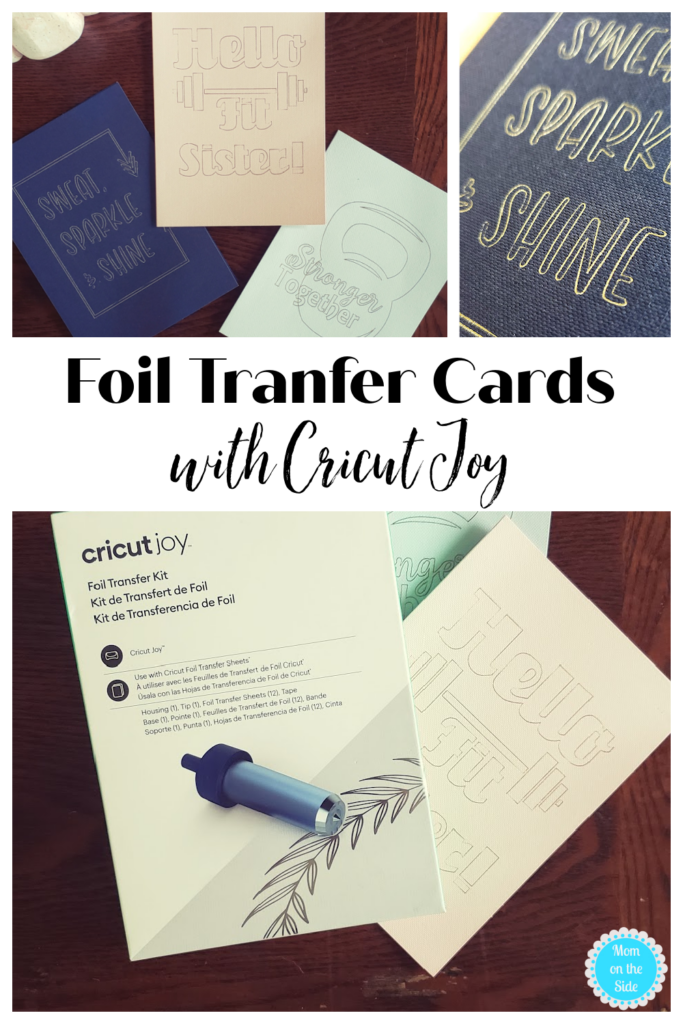 Foil Transfer Cards with Fitness Themes
Community is one of the reasons I love Fit Girls Guide. Women inspiring and motivating other woman to be the healthiest and happiest version of themselves.
Every Fit Girls challenge includes Fit Girl Mail for those who want to participate. A grown-up version of pen pals who send little gifts and cards with fitness themes. Cricut Joy Foil Cards gave me the perfect opportunity to create cards with fitness themes for my fellow Fit Girls!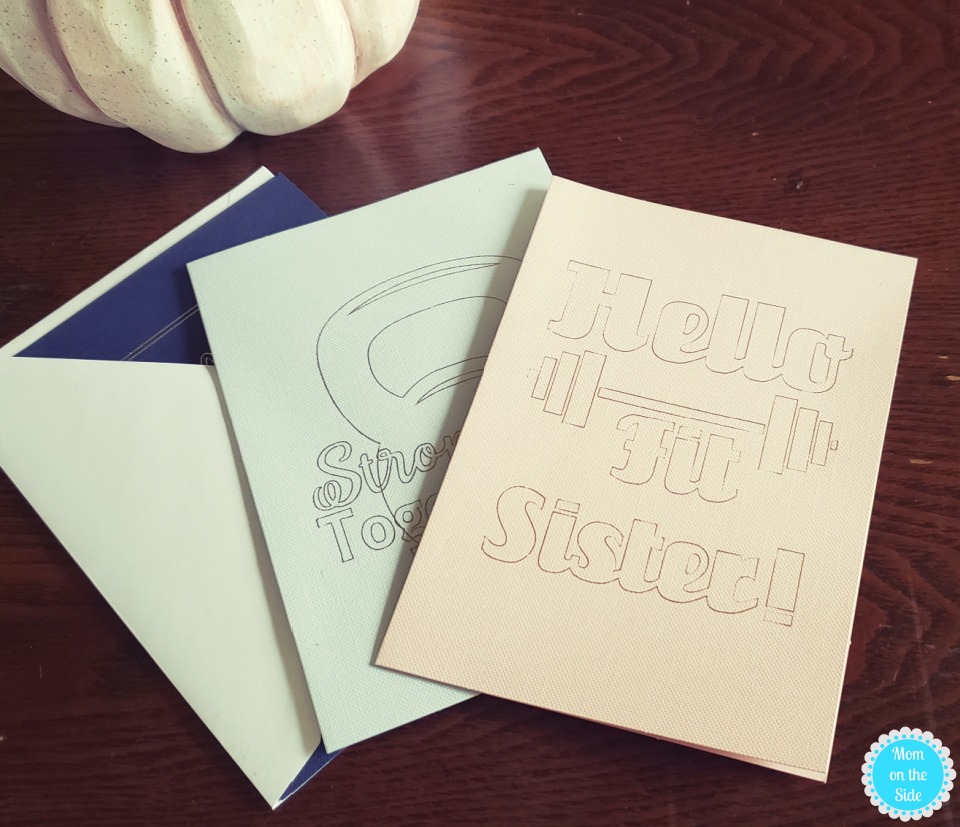 I can't wait to send these out to some Fit Sisters who have been inspiring me these last few months. Want to send out some fitness greeting cards to those who are motivating you on your wellness journey? Here's what you need and how to make Cricut Joy Foil Transfer Cards with Fitness Themes!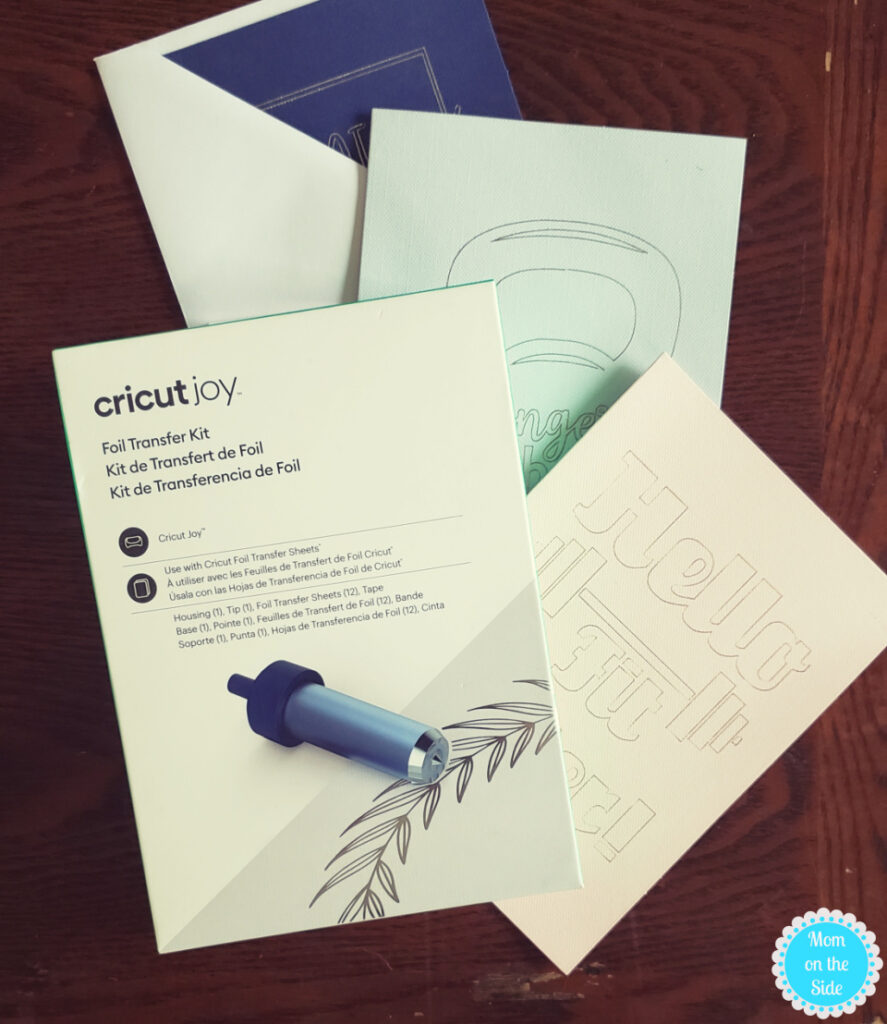 Cricut Joy Foil Transfer Cards
SUPPLIES I USED
HOW TO MAKE FOIL TRANSFER CARDS USING CRICUT JOY
If you want to make the Foil Transfer Cards with Fitness Themes I created you can find them in the Cricut Design Space to easily upload and make. I love having Cricut Premium Access so I can use all the fonts and clipart they offer. It makes designing fun, easy, and customizable!
First, make sure you have changed blades to the foil cutting blade in the Cricut Joy Foil Transfer Kit. Then, attach your Cricut Joy cardstock to the Cricut Joy Card Mat. Next, tape the Cricut Joy Foil Inserts shiny side up onto the cardstock. Tape is included with the foil inserts that easily removes after cutting.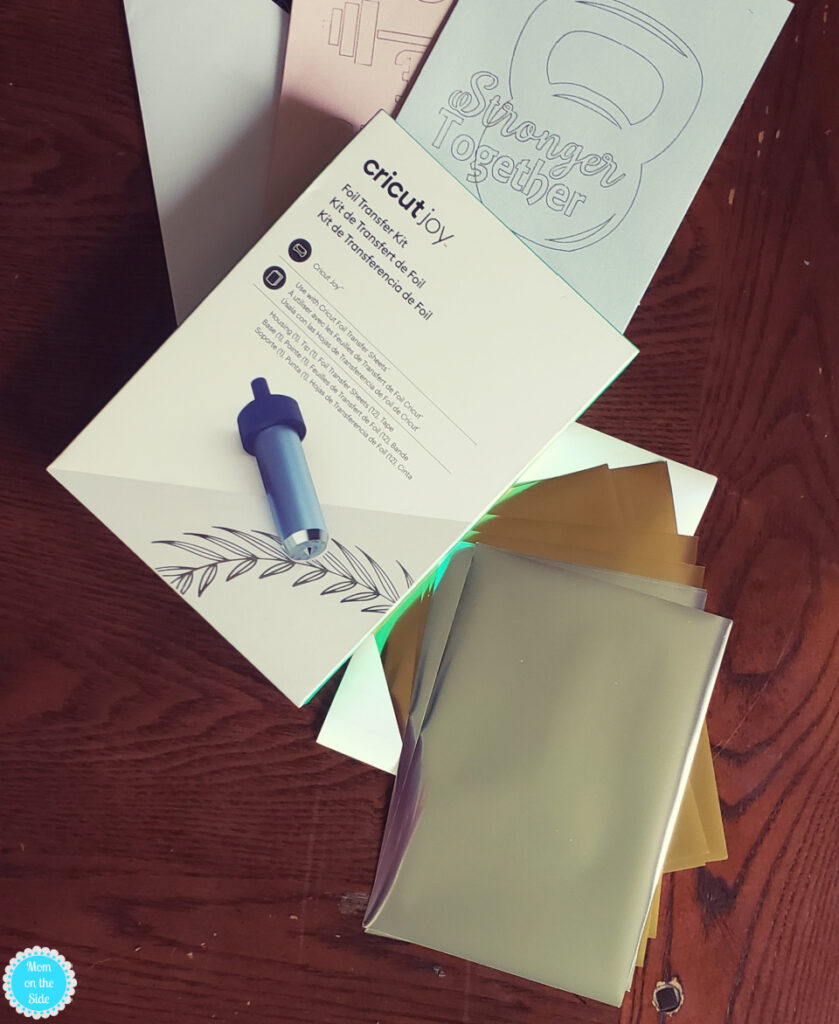 Before cutting, double check that the design is sized right for the cardstock and centered. The first one I cut was too big and too high but I wasn't paying enough attention. Lesson learned!
When your Cricut Joy Machine is done cutting, unload the card mat, remove the taped down foil, and marvel at your creation! Jot down a personalized message inside, tuck into the included envelopes, and mail off your very own beautiful foil transfer cards!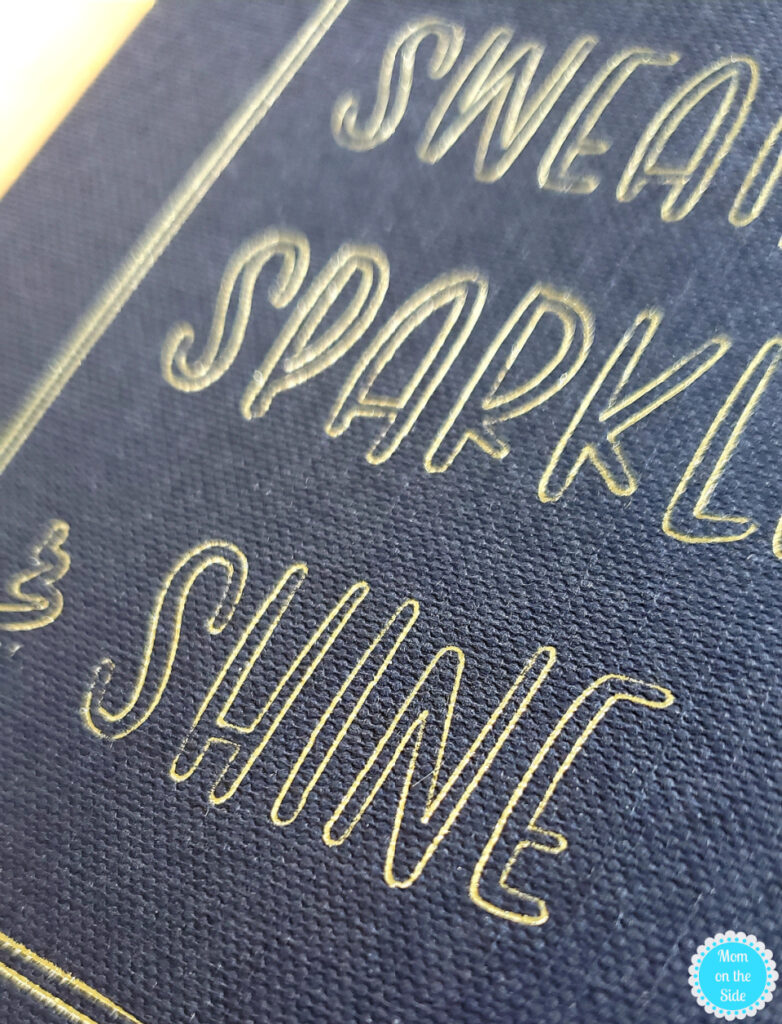 I can't wait to make more of these. I'm thinking some Foil Transfer Cards with Self Care Themes are just what a few of my friends need right now. I will share those with you all as soon as I get done making them!