Grab these Halloween Charades Printable Cards and see how you could win exciting prizes in Little Bites Halloween Costume Contest!
This post is in partnership with Little Bites. Any opinions are 100% my own.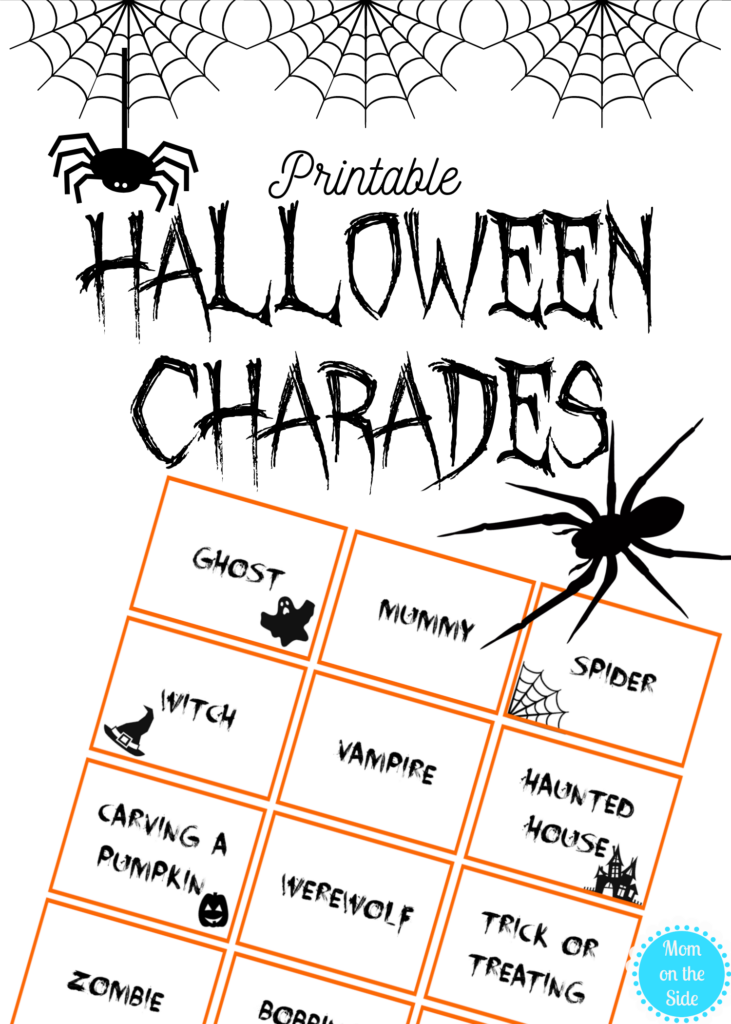 Halloween Charades
Printable Cards
Are you looking for fun Halloween activities at home or games for a Halloween Party? I have Halloween Charades printable cards just for you!
We love playing charades because it is a great game when your kids are a wide range of ages. It's also an easy game to play and you technically don't need anything other than people.
Playing charades with ideas tossed in a bowl is how we like to play. Sometimes I write them on strips of paper and other times I print charade cards to use.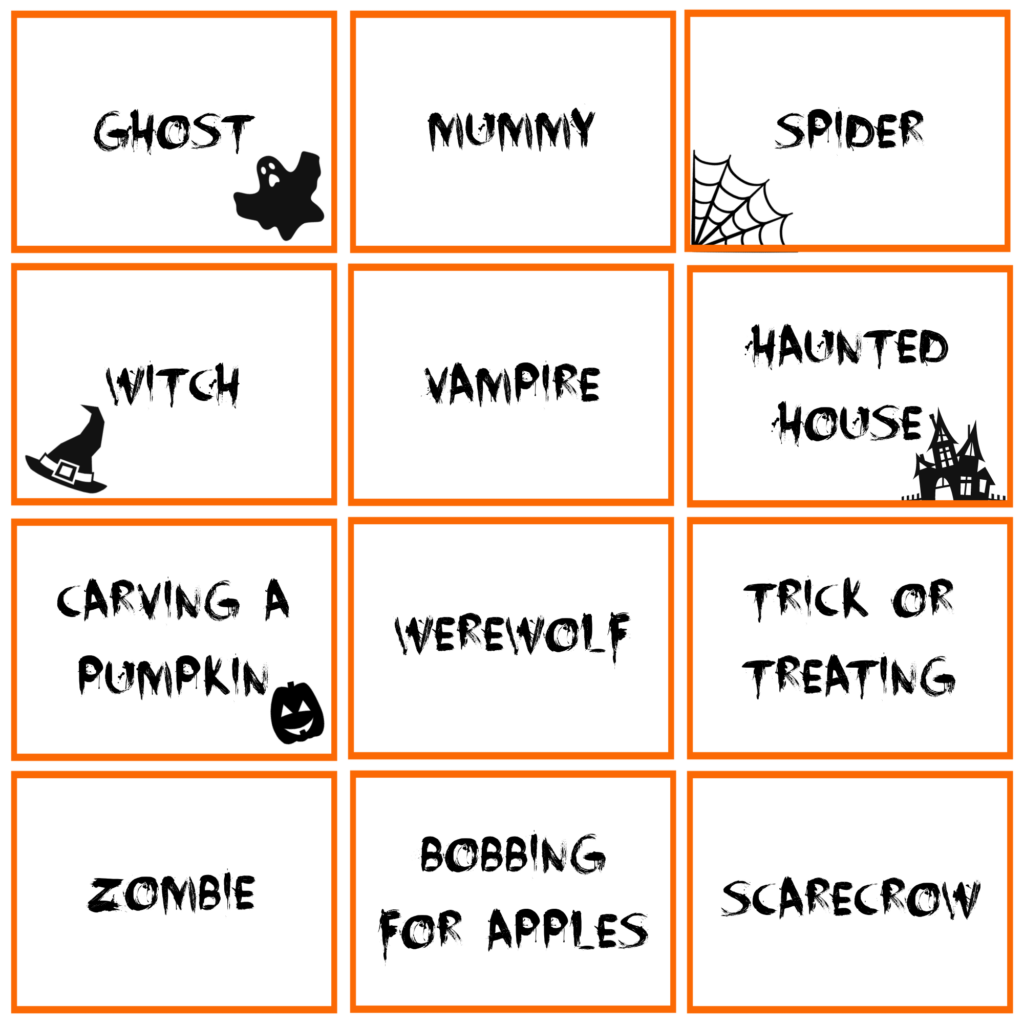 Because I have extra time on my hands right now I made Halloween Charades Printable Cards to share with you. Simply print them off, cut them up, fold them up, toss them in a bowl, and play!
If you don't have a printer, write the following ideas on strips of paper:
Ghost
Mummy
Spider
Witch
Vampire
Haunted House
Carving a Pumpkin
Werewolf
Trick or Treating
Zombie
Bobbing for Apples
Scarecrow
Here are two more ideas if you want to play more charades. Grab some paper and start writing down ideas for one of these Halloween Charade games!
Halloween Movie Themed Charades: Michael Myers, Jason, Freddy Krueger, etc.
Halloween Songs Charades: Monster Mash, Purple People Eater, A Nightmare on My Street, Ghostbusters, etc.
Little Bites Halloween Costume Contest
Now, about that awesome Little Bites Halloween Costume Contest! Costumes is one of the best parts about Halloween, especially for kids. This year, Little Bites snacks is inviting families to help pick out a costume for Muffin! Visit Little Bites Instagram page and following the prompts on Instagram Stories where you can create a unique costume for Muffin for the chance to win exciting prizes!
You'll get to customize the image and screenshot or use as a blank canvas to create his unique Halloween costume by drawing/dressing him with various gifs, emojis and coloring using Instagram drawing tools. Then post the design to your Instagram Story and tag the brand @LittleBitesSnacks and use #contest to officially enter.
View this post on Instagram
Each Friday, four winners will be chosen based on creativity and originality to win exciting prizes, including a year's supply of Little Bites product (52 coupons) and a $250 gift card for Halloween supplies! How awesome is that!
Entry Period 1: October 4 – October 7 (Winners selected: Friday, October 8)
Entry Period 2: October 11- October 14 (Winners selected: Friday, October 15)
Thanks to Little Bites, one lucky fan is going to win a prize pack from me! Enter using the Rafflecopter below for the chance to win (3) Little Bites Coupon valued at $5.29 each and a $25 virtual gift card to be used online!
ENTER USING THE RAFFLECOPTER BELOW