What do you look for in a spa? I want somewhere that is clean, inviting, and relaxing.
Somewhere that makes me feel as comfortable as I do during a romantic spa night at home, only way better. Embury Spa in Loews Hotel Minneapolis hit all of my needs and wants!
(We were provided with a complimentary experience at Embury Spa. Any opinions are 100% my own.)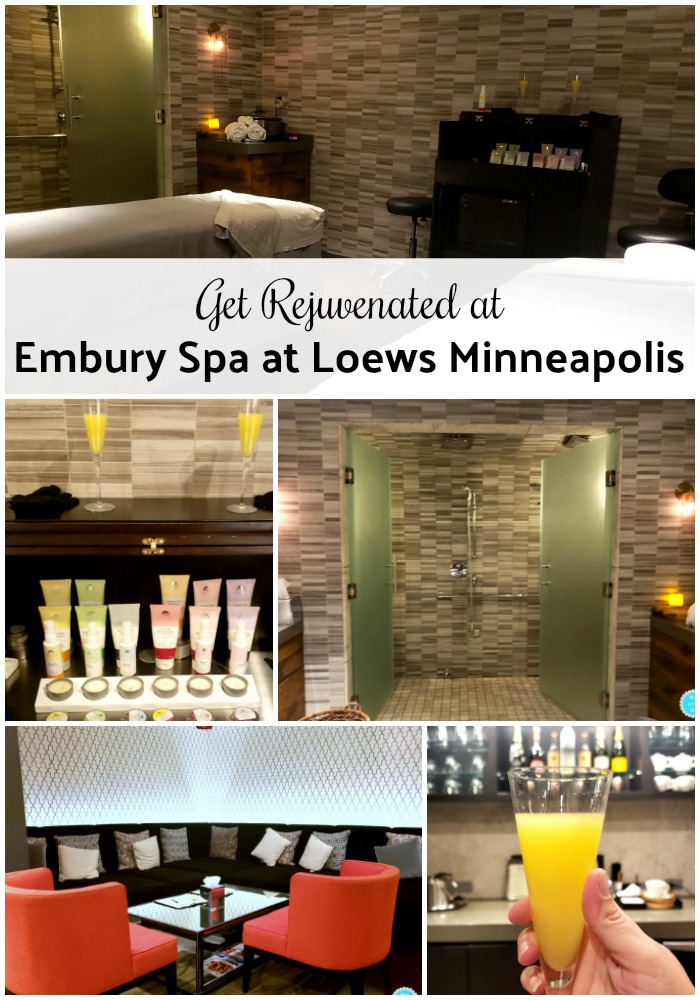 Get Rejuvenated at Embury Spa in Loews Minneapolis Hotel
We arrived for our Couples Bliss Package and were immediately greeted and welcomed to the spa. It sits on the 6th floor of Loews Minneapolis Hotel, a quiet and serene floor that doesn't even feel like it's inside a hotel. After changing into your plush robe there is a cozy sitting area to relax in and sip champagne.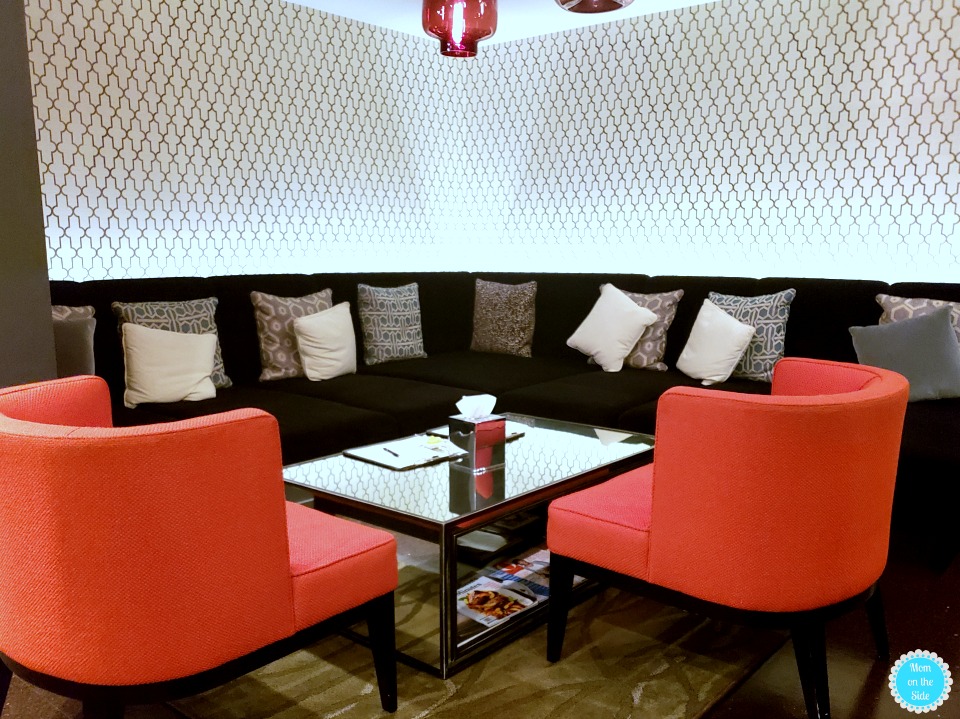 Well, mimosas for us because why not!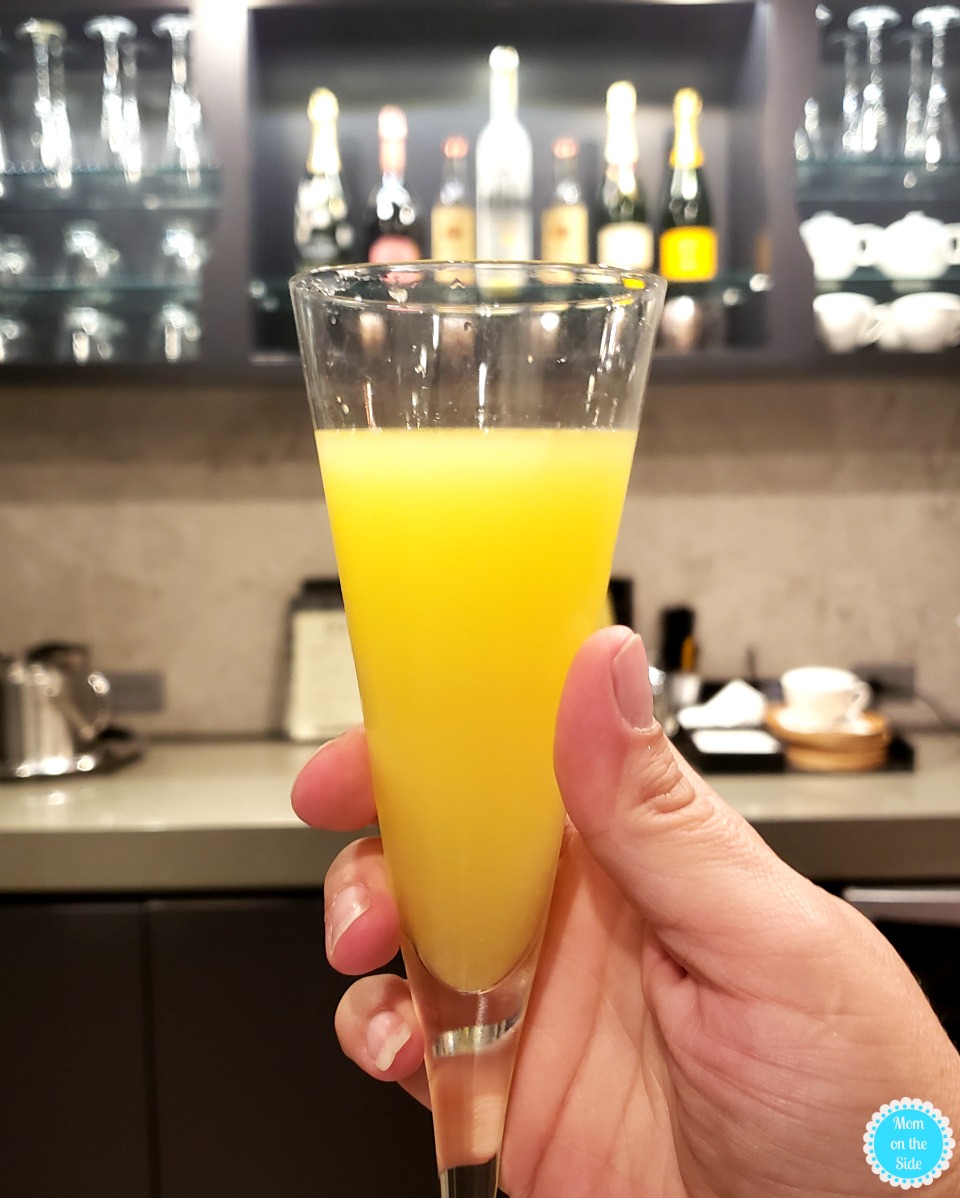 The Couples Bliss Package includes dry brush exfoliation, 80-minute massage, Pino facial mask, steam shower,  a glass of champagne. The massage room was very relaxing with dimmed lighting and our choice of scent filling the room.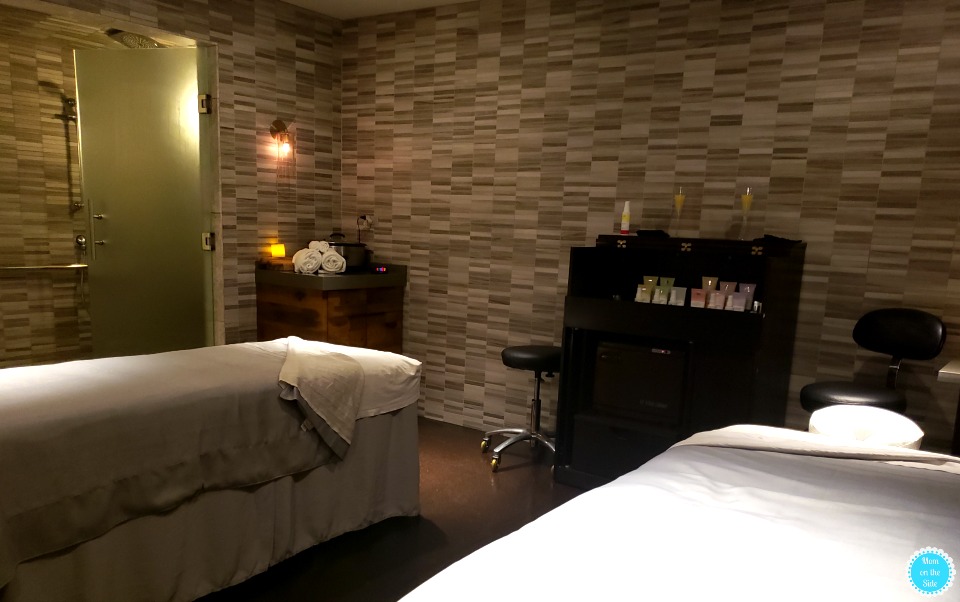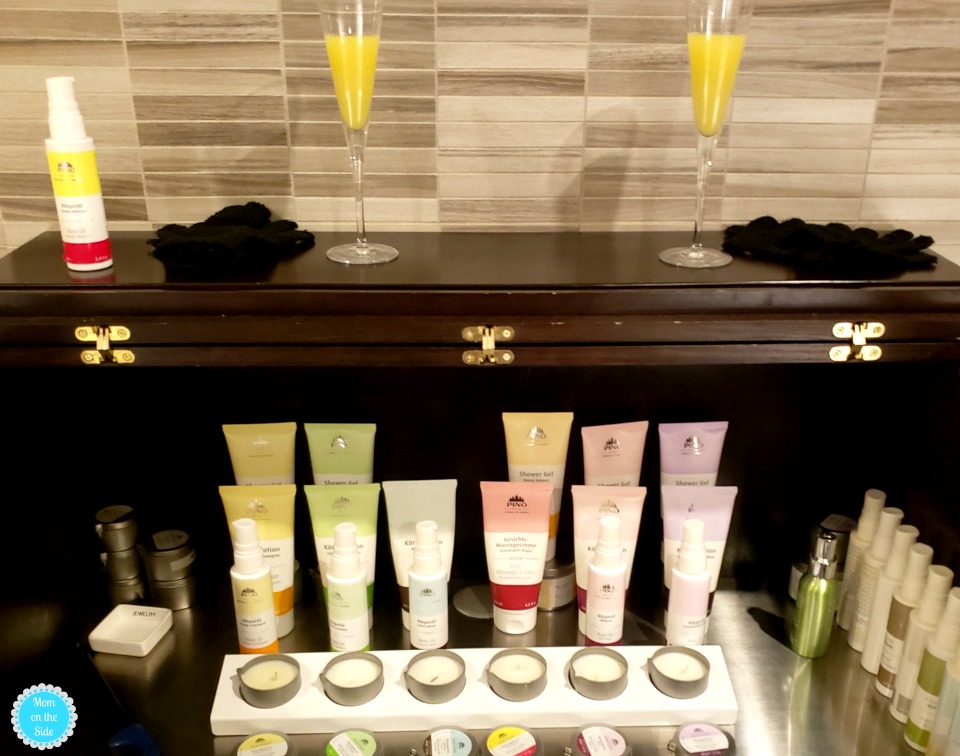 Our massages at Embury Spa is just what we needed before driving almost 6 hours home. My skin felt so smooth after the exfoliation and facial that I couldn't stop rubbing my arms! I really enjoyed the steam shower afterward and didn't want to leave it.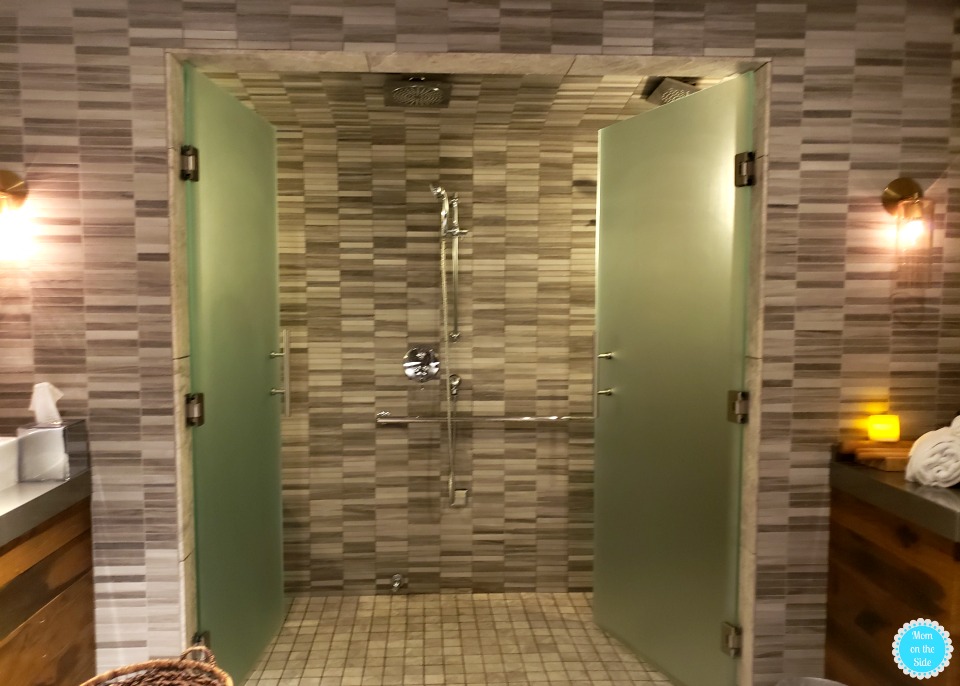 If you are visiting Minneapolis I highly suggest pampering yourself at Embury Spa in Loews Minneapolis Hotel.  A little tip – you don't even have to be a hotel guest!
You can enjoy free Valet when visiting the spa for services. One to check out is the popular Half-Day Spa Package. This package includes three hours of selected holistic treatments, your choice of Spa Healthy or Wellness Cuisine Menu, and use of the fully equipped gym.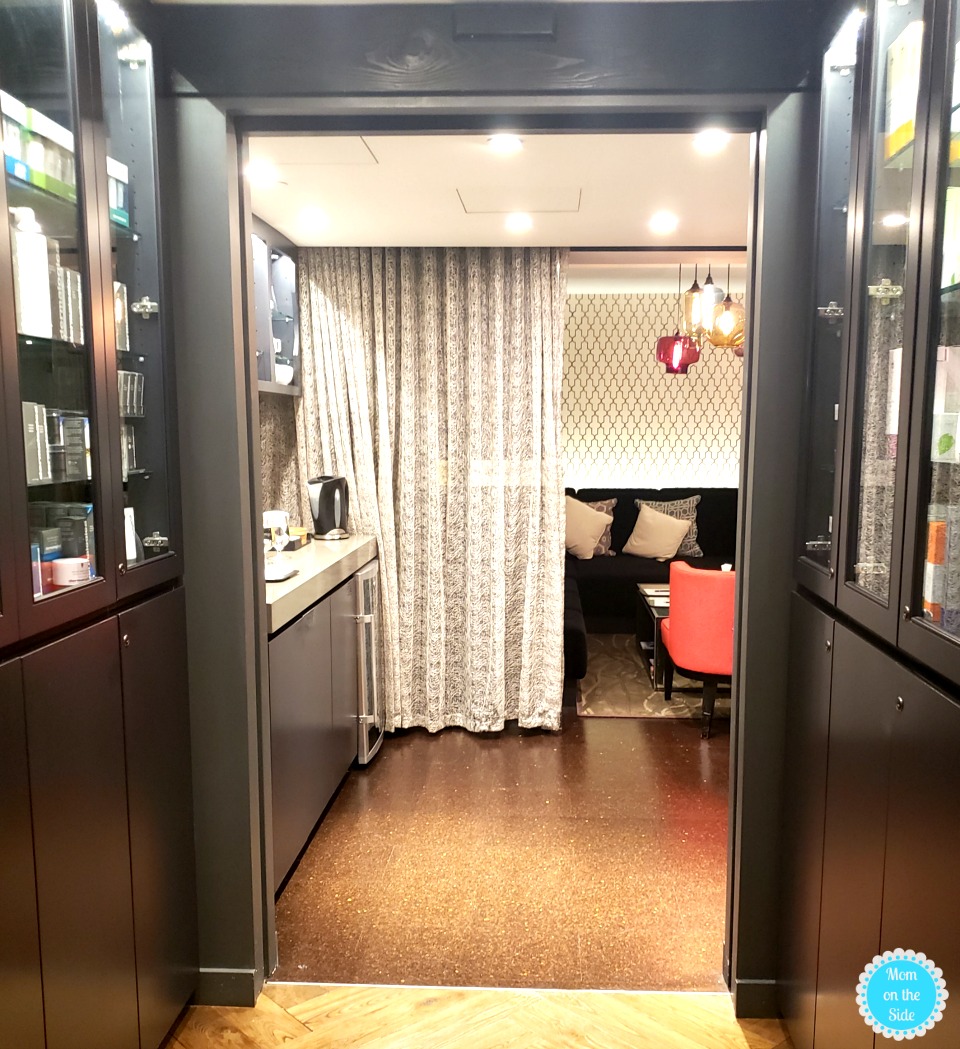 What You Want to Know About Embury Spa in Loews Minneapolis Hotel
They offer the following massage treatments:
Candle Massage
Hote Stone Massage
Gua Sha Massage
Herbal Compress Massage
Prenatal Massages
Aromatherapy Massage
Cupping Massage
Back, Shoulder, Neck, and Scalp Massages
and more!
They offer the following body treatments:
Detoxifying Body Wraps
Soothing Body Wraps
Body Scrub
Minnesota River Rock Treatment – unique and exotic treatment that relaxes with the use of hot and cold stones
and more!
They offer the following facial treatments:
Express Facial
Deep Cleansing Back Treatment
Customized Facial Treatment
and more!
They offer the following finishing treatments:
Make-up Application
Hair Removal
Blow-Dry Bar
and more!
If you need a little me time, get your self-care at Embury Spa in Loews Minneapolis Hotel the next time you are in town!