If you enjoy a great date night in like we do, you'll love these ideas for a romantic spa night at home! I love a great massage and pampering as much as the next person but the budget doesn't always allow it.
Turning your home into a spa for the night is a fun and affordable alternative. I'm sharing how we plan a romantic spa night at home in this post in partnership with Liba.
Plan a Romantic Spa Night at Home
Set the Mood
The bedroom is where our spa nights at home take place. Dimmed lights, scented candles, and soothing music help set the mood for a relaxing romantic evening.
If you can't dim the lights try using only the closet, lamp, or hallway light. I also like to spritz a little lavender on the bed as well, to make it smell great while I'm face down getting a massage.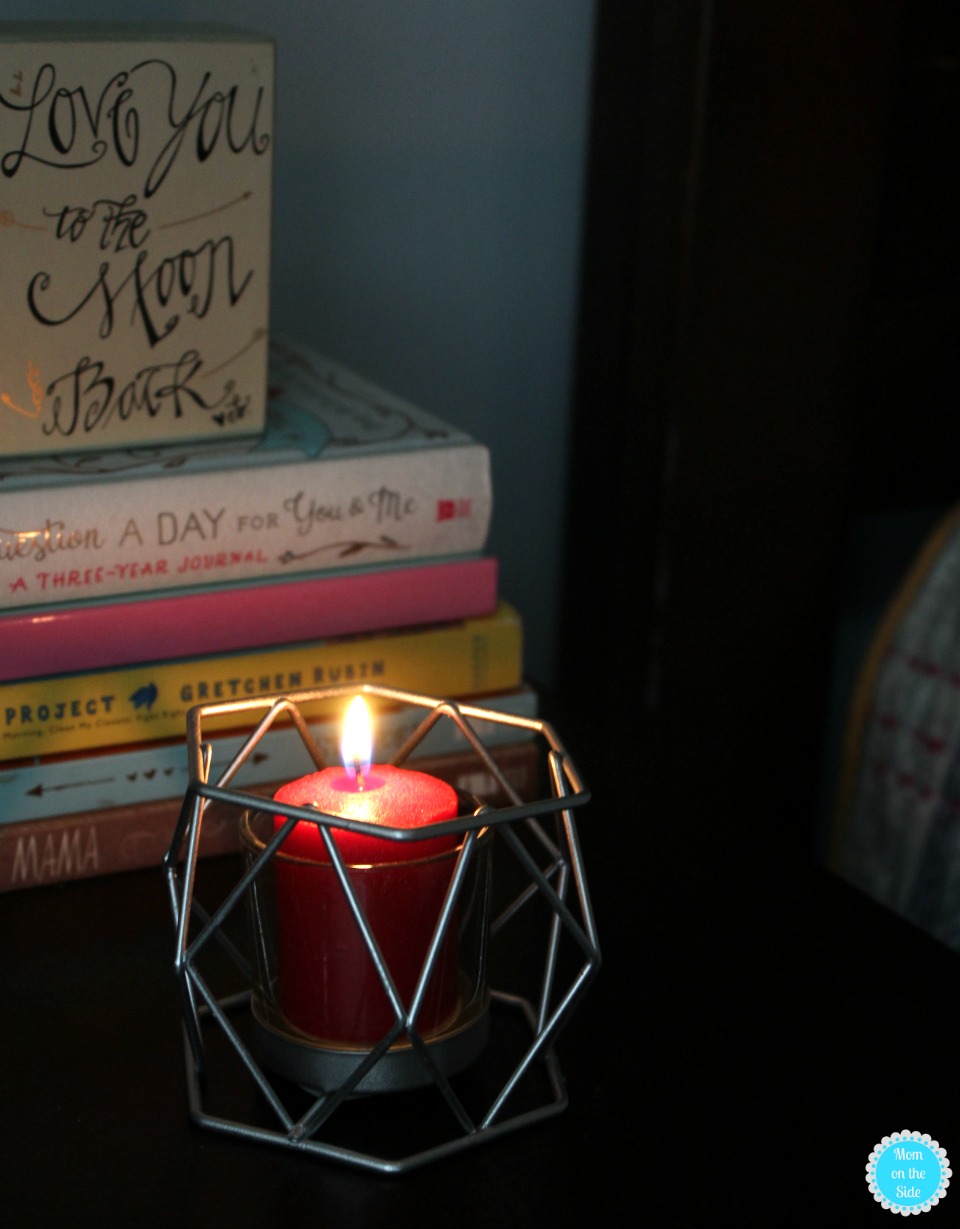 Get Your Body Ready
My husband is a shower only guy but I enjoy soaking in a bubble bath before we move into the bedroom. It helps me relax after a long day of cleaning, kids, and errands.
A bubble bath is also a great way to get your mind into a romantic state for spa night, especially when you add a glass of Moscato to it.
The Right Tools
Lotions and oils by the bedside make those hand and foot massages feel extra good. We also like to use a massager so neither of us has tired achy arms after our evening at the "Spa de Casa". LiBa's Percussion Handheld Massager offers a great full-body massage that leaves you feeling refreshed and rejuvenated!
This powerful percussion massager has 3 sets of movable massage head attachments and continuously adjustable speed control for a massage you can tailor to your needs. Target trouble spots one by one during your spa night at home, or whenever you need muscle relief.
We were impressed with the power of this at-home massager as well as the different speeds. I really like how easy it is to switch speeds during the massage, with the dimmer-like sliding switch.
My husband, who suffers from back pain, is finding it easier to get relief using this massager compared to the usual massages from me because let's face it, I don't have that kind of power in my hands.
The Percussion Handheld Deep Tissue Electric Massage offers rapid massaging movements, performed in short, even intervals, are essential for effective massaging. Producing up to a whopping 5000 pulses per minutes, this massager features a high-performing, reliable motor, giving you an unparalleled massaged experience.