(We were provided with complimentary bowling and food at Bryant Lake Bowl in Minneapolis. Any opinions are 100% our own.)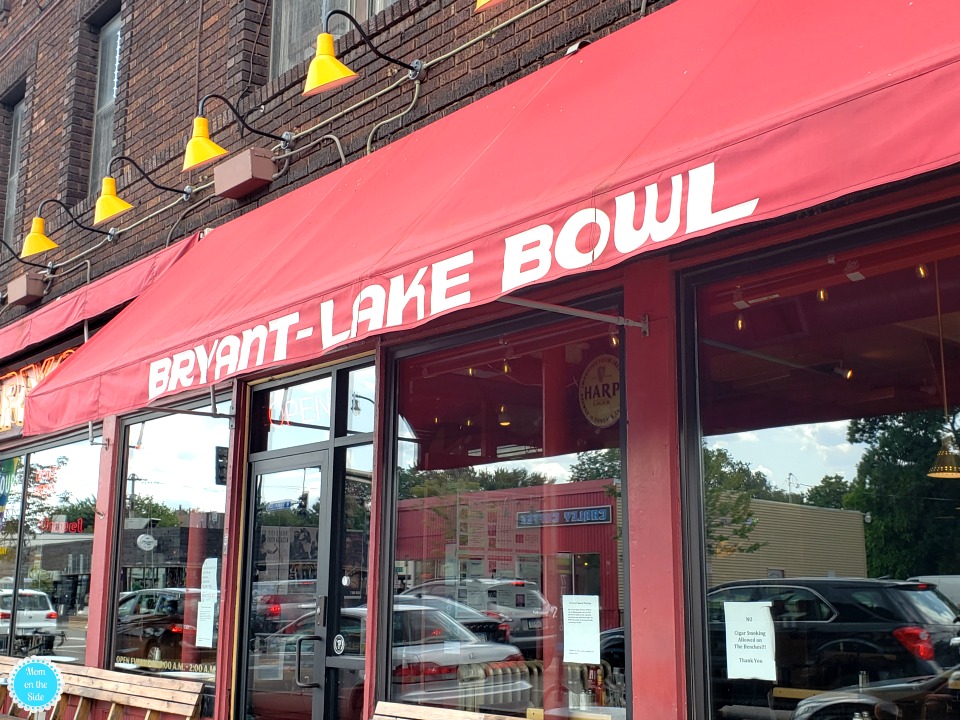 Located just 10 minutes from Loews Minneapolis Hotel is the coolest bowling alley I've ever been in. More than just a bowling alley, Bryant Lake Bowl also serves up delicious food and crafts beers, as well as holds concerts and shows. Every town needs a Bryant Lake Bowl and it's a must-do when visiting Minneapolis!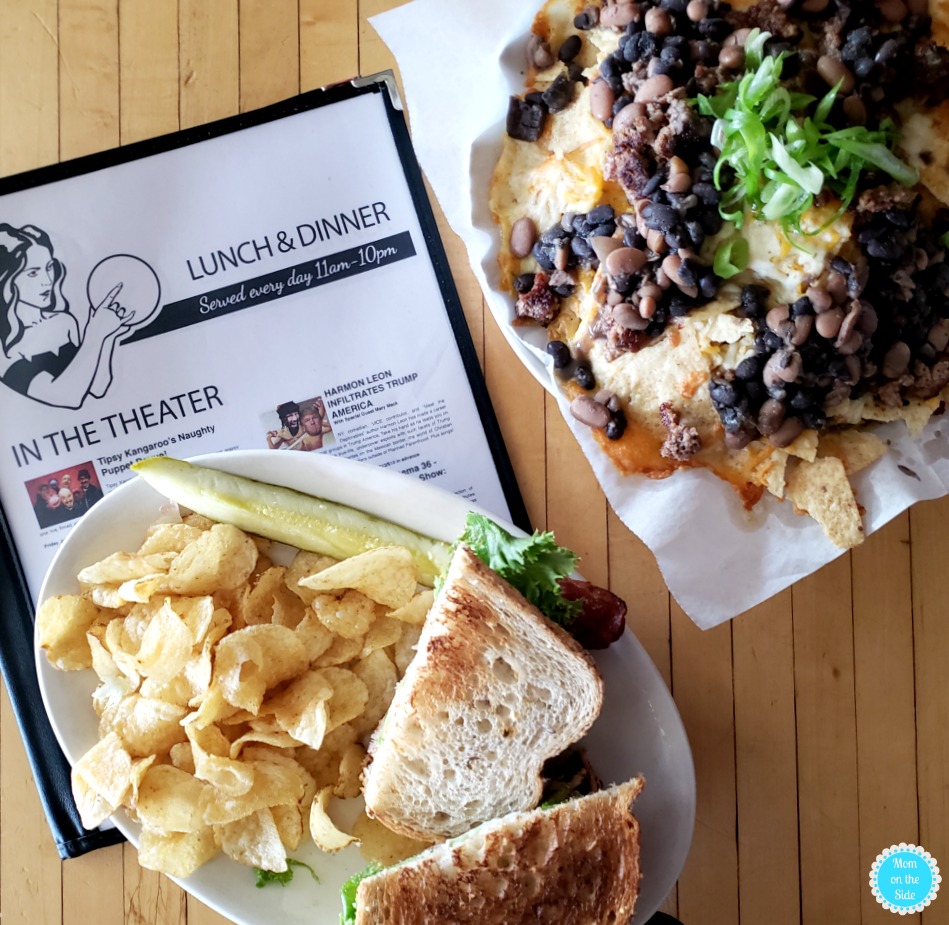 Every Town Needs a
Bryant Lake Bowl
We stopped in for lunch and a few games of bowling while we were in town and it was so much fun! I even learned that my husband bowled a lot with his mom around the age of 6.
I knew Bryant Lake Bowl had to be on our itinerary because loves activities indoors and out but I had no idea he had fond memories of it which made it even more fun.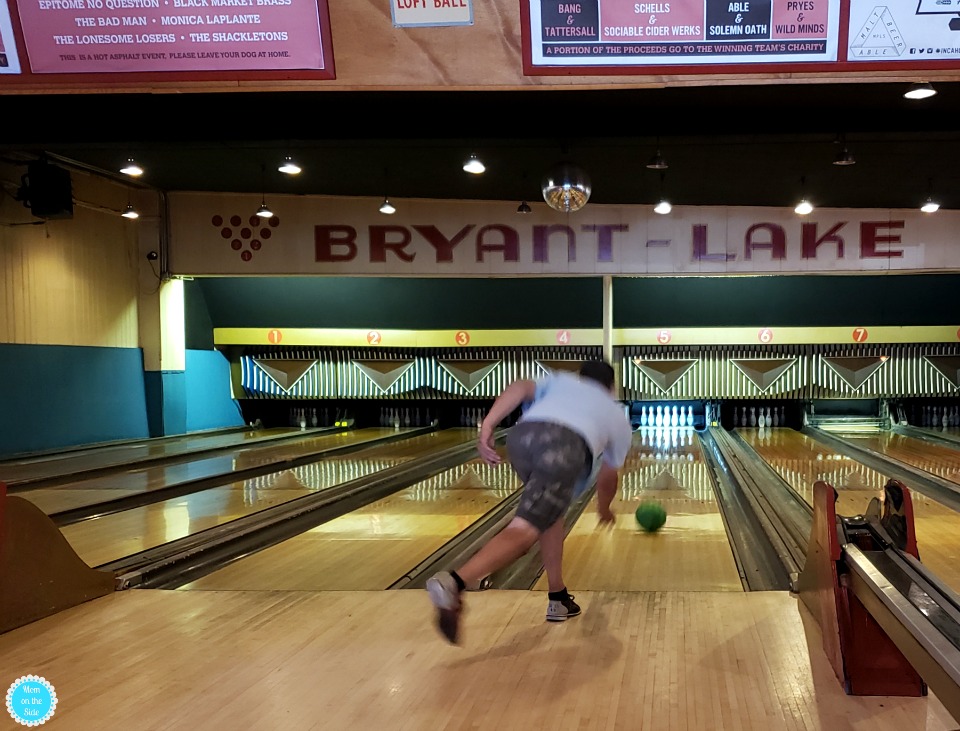 While some of the best hits from the 90's played from the speakers I got my butt kicked in bowling. Thank goodness for the tasty food to lift my spirits. I dove right into my Turkey Avocado & Bacon Sandwich while sneaking a few bites off my husband's plate of Nachos.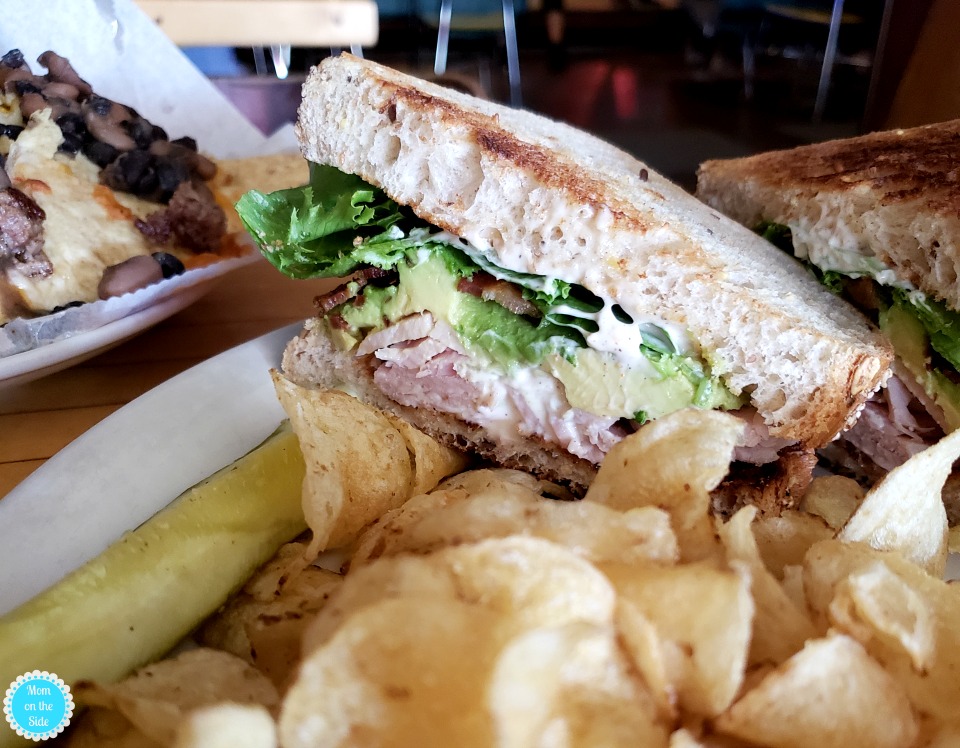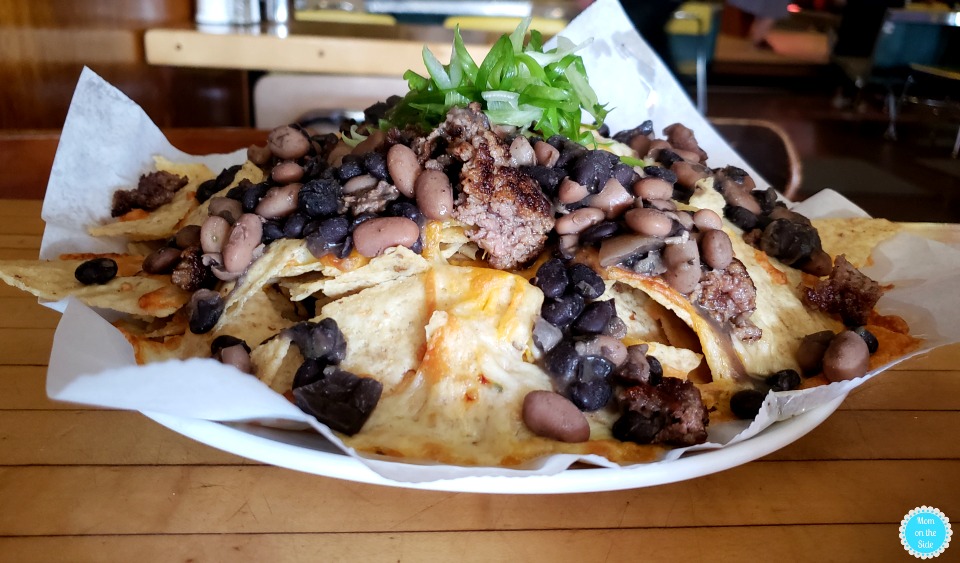 Bryant Lake Bowl is big on locally sourced and sustainably raised food. The menu shows it with items like the Bad Breath Burger with Moody Blue Cheese, Bowl Bim Bap, and salad dressings made in-house. Retro and delicious. I'm telling ya, the coolest bowling alley I've been to!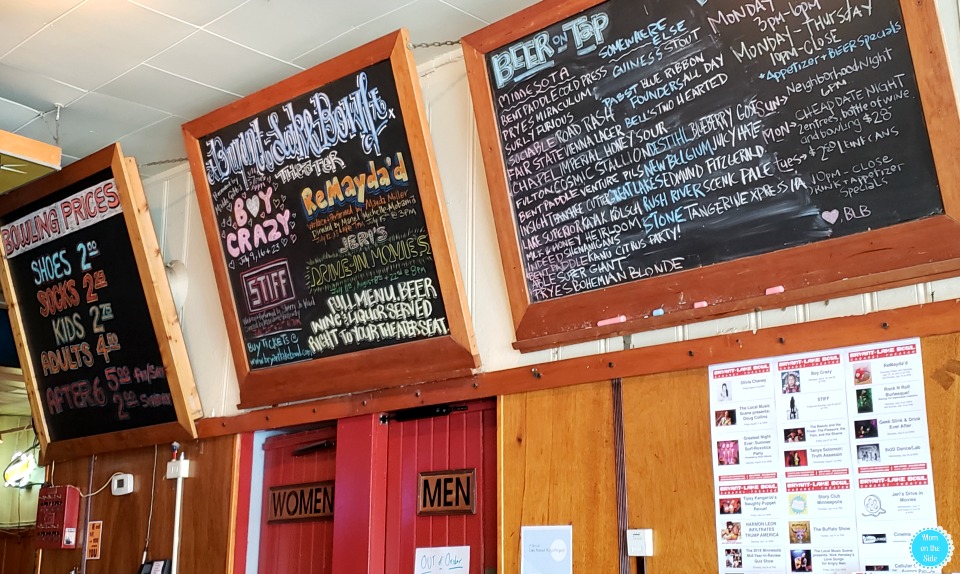 Prices are extremely affordable, the location is awesome, and the environment is a lot fun. Next time you're visiting Minneapolis, plan a stop at Bryant Lake Bowl.
Grab a drink, something to eat, take in a game of bowling, and even play a fun game of Lake Street Bingo that will have you exploring the neighborhood!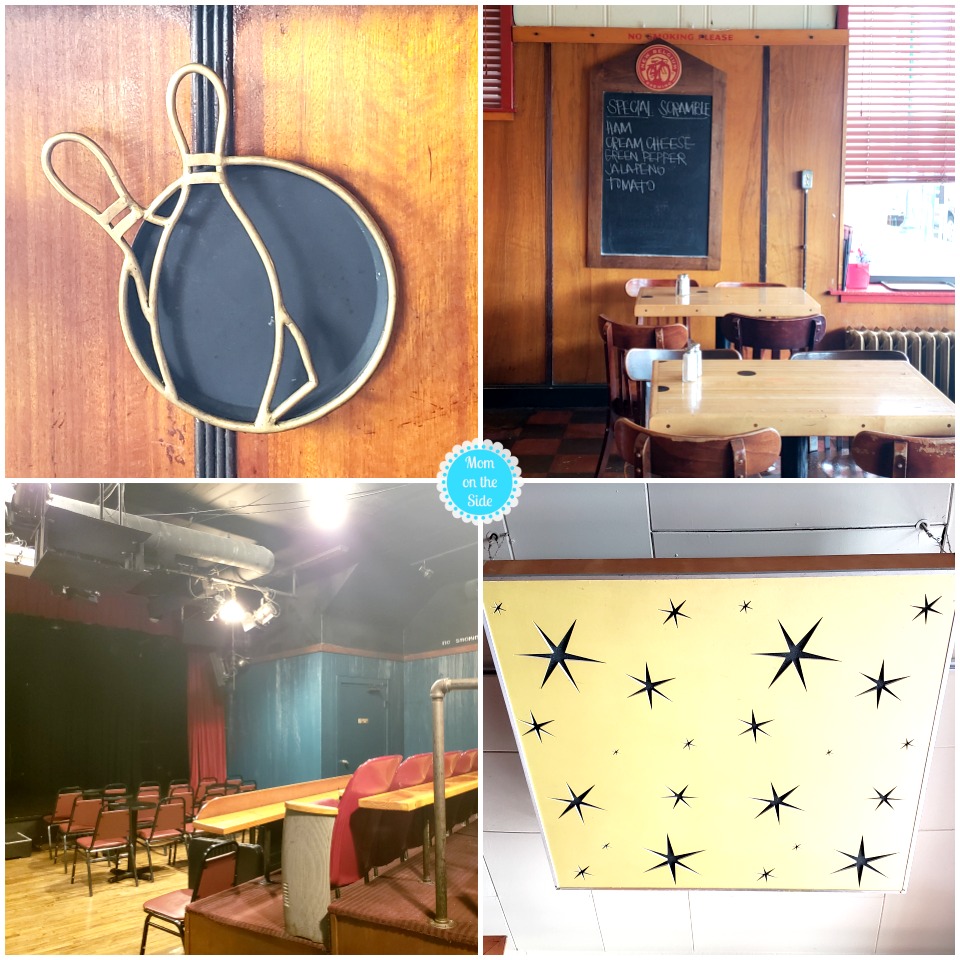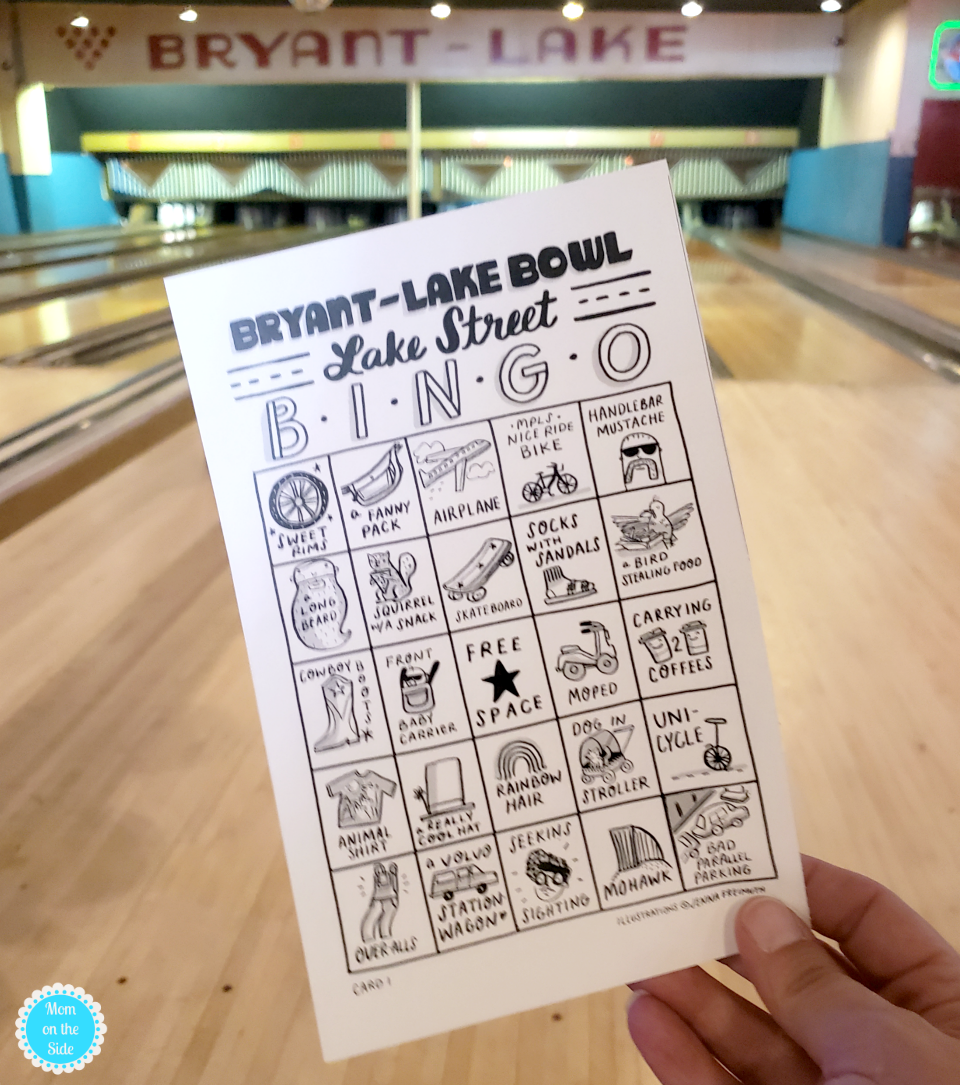 Learn more at BryantLakeBowl.com