These easy Unicorn Birthday Party Ideas are in partnership with Aries Supply.
Unicorns are everywhere right now! Unicorn food, unicorn decor, unicorn play dough, unicorn tattoos, and even unicorn cocktails have been filling my Pinterest feed.
Not gonna lie, I'm currently in love with the theme and even made an All Things Unicorn Pinterest Board to save all the magical stuff, like these easy Unicorn Birthday Party Ideas!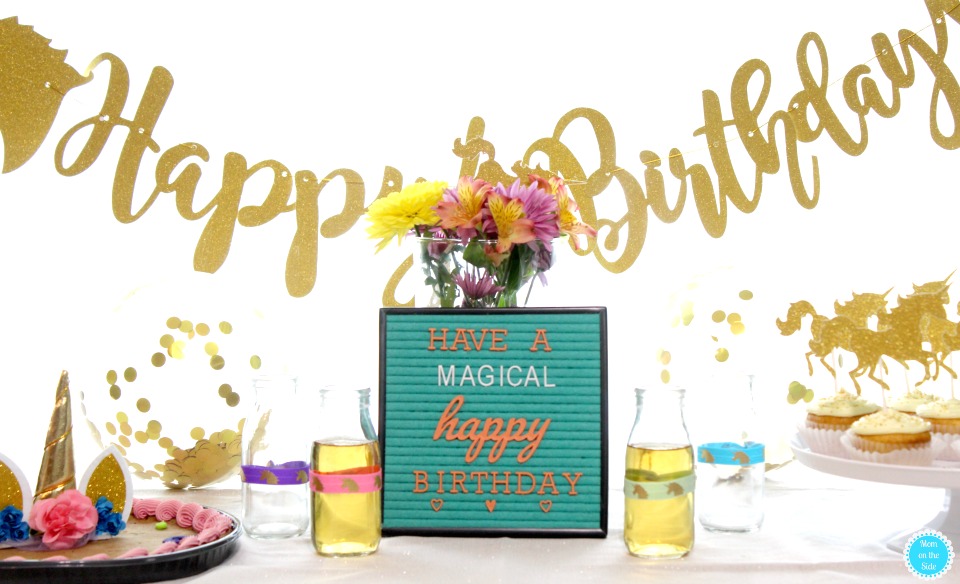 Easy Unicorn Birthday Party Ideas
If you are planning a unicorn themed party, this package of Unicorn Birthday Party Supplies will make everything easier! With 32 unicorn themed items it overs a great selection of party decor. These unicorn party supplies include:
10 Gold Confetti Balloons (after blowing up the balloon rub it with a dry cloth to help the confetti float)
10 Unicorn Cupcake Toppers
10 Unicorn Hair Tie Party Favors
(these also work great as cup markers, and kids can keep their color at the end)
1 Gold Unicorn "Happy Birthday" Banner
1 Unicorn Themed Cake Topper (I bet you could also attach this to a headband!)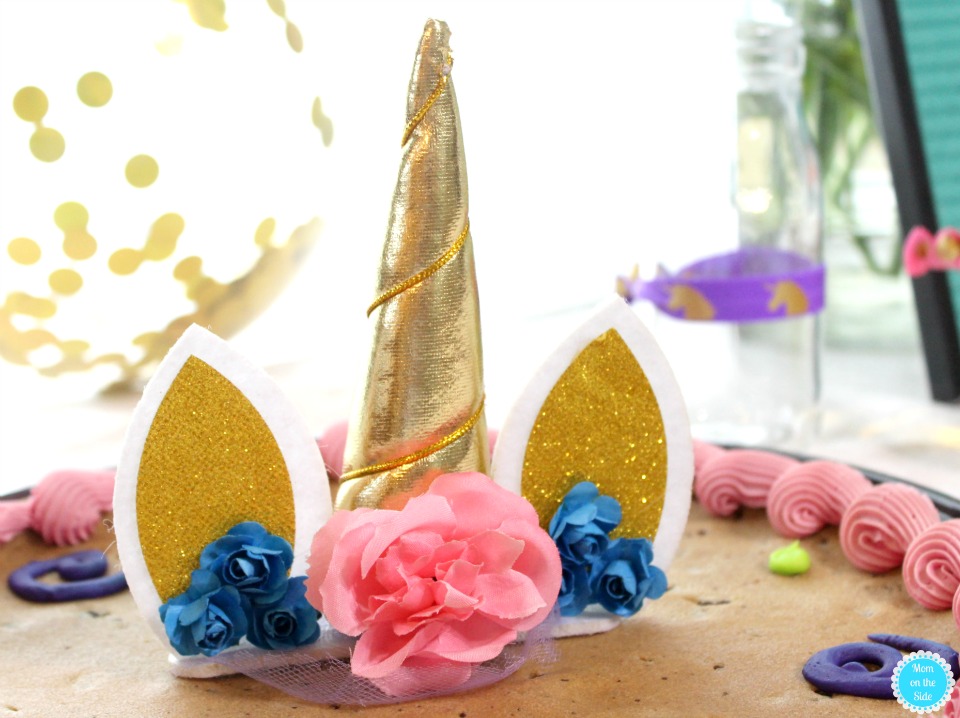 A felt letter board is a quick way to add a magical birthday message to a Unicorn party table! Here's a few unicorn-themed quotes for birthday parties you could use:
May your birthday be a glitter-filled bag of rainbows.
Ride a unicorn and chase your birthday dreams.
She was born to ride unicorns.
Party like a unicorn.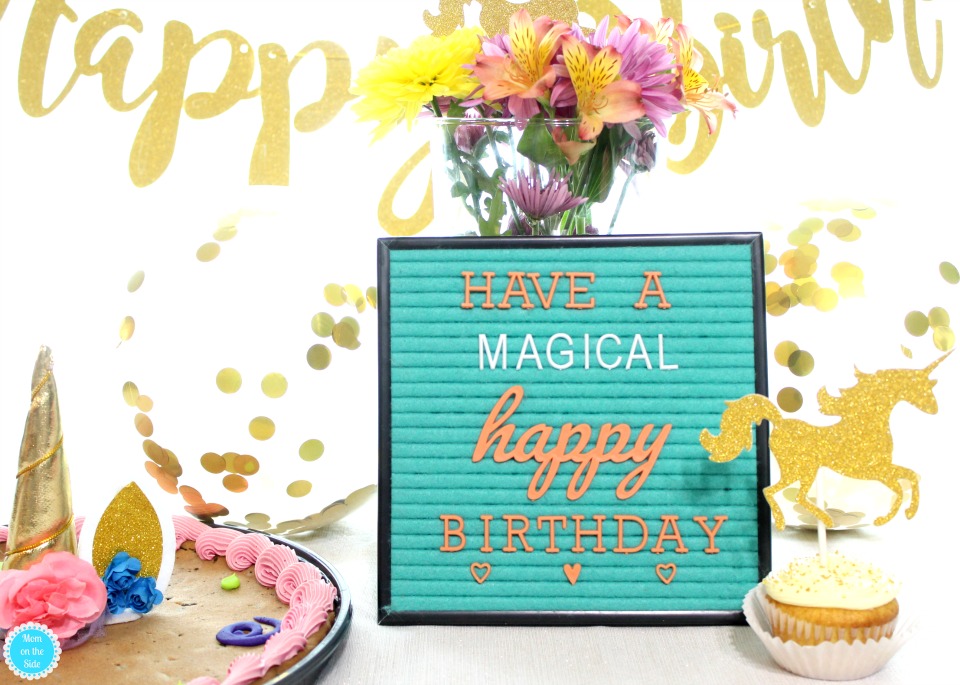 Cupcakes are one of my go-to party desserts. Kids love them and I really love decorating them.
Gold sprinkles are a quick and easy way to give cupcakes a unicorn touch. I'm also loving these easy unicorn desserts that are perfect for a unicorn birthday party: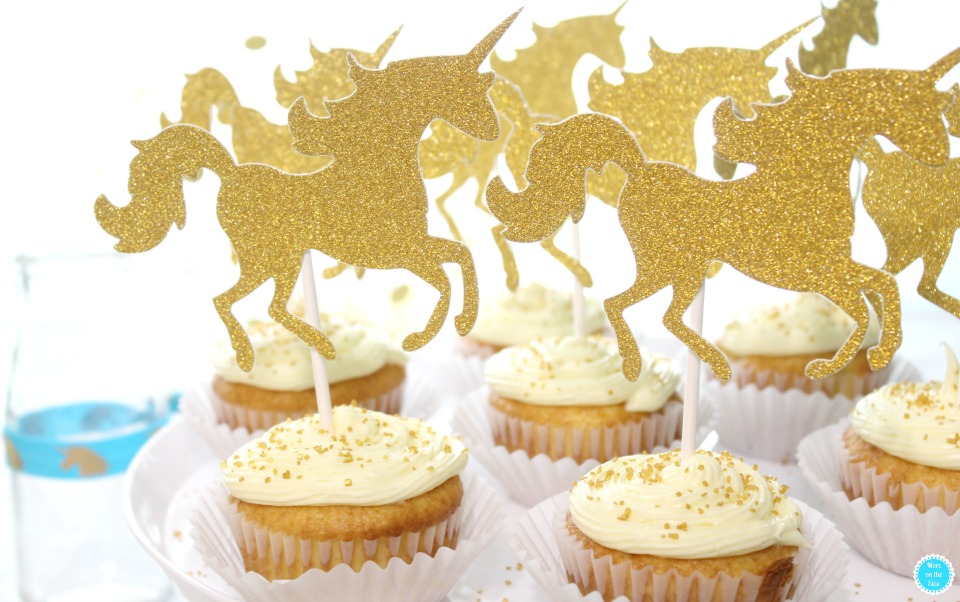 No party is complete without games and I found some awesome Unicorn Birthday Party Games! Check these out for an extra magical touch:
Hopefully, this gives you some ideas for throwing a unicorn party! Save them for later when you are ready to get the party started!