We are just days away from Halloween, but it's not too late to plan a fin-tastic party! Finding Dory has been one of the hottest party themes for kids over the last few months, and Halloween is no different. With Finding Dory available on Digital HD today, I can already see lots of Dorys and Nemos hitting the sidewalks on Halloween night, and these Finding Dory Halloween Party Ideas will have you swimming in smiles.
Finding Dory Halloween Party Ideas
When it comes to feeding the fishies at your Halloween party, Finding Dory Fruit Punch is the perfect thirst quencher. Catch hunger in a net with Finding Dory Snack Mix, Finding Dory Popcorn Cups, and Finding Dory Jell-O Cups.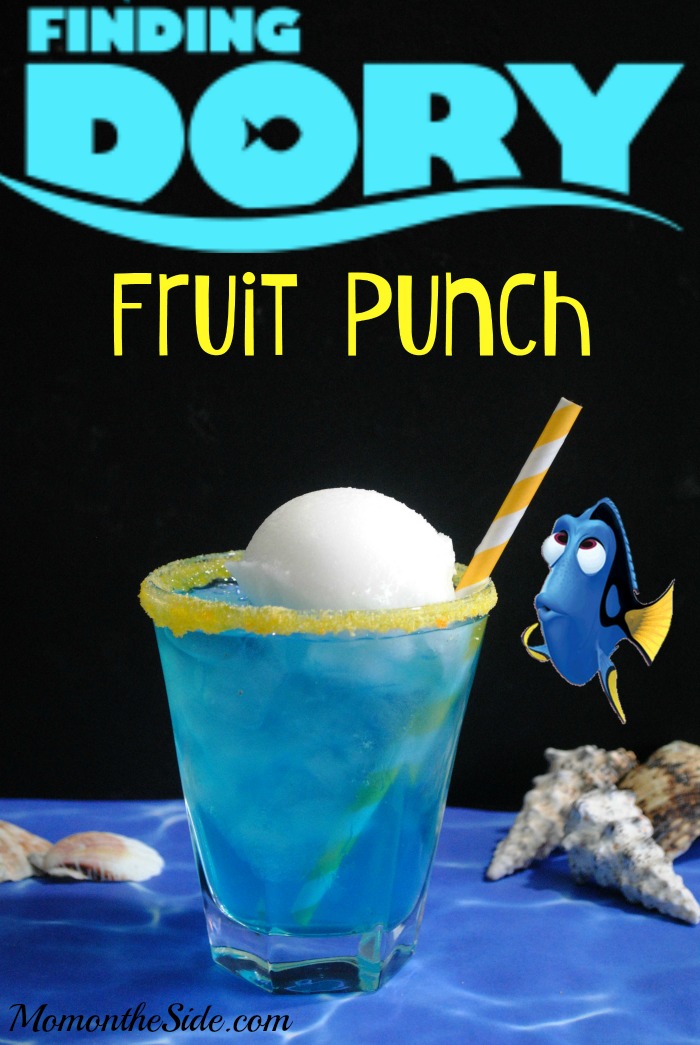 Decorations for a Finding Dory Halloween Party can go one of two ways. Stick with your already decorated for Halloween house and call it good. Or, toss down a blue tablecloth, lay out your snacks, place a stack of Finding Dory coloring pages on the table and let the kids have a blast. You could even stream Finding Dory on the TV during the party.
One activity the kids to enjoy during a Finding Dory Halloween Party is decorating a pumpkin! You find the Finding Dory Pumpkin Decorating Kit at and Finding Dory Pumpkin Carving Kit at Target and Target.com
.
Plus, grab these free printable Finding Dory Halloween Activities that include Finding Dory Pumpkin Stencils so you can carve your own Finding Dory Pumpkin!
Last week in LA, we got the chance to learn from the best, Master Pumpkin Carver Joseph Yakovetic! He walked us through the steps of creating our own Finding Dory Pumpkin masterpiece, using one of the stencils included in the printables above.
While showing us how to make a Finding Dory Halloween Pumpkin, he aslo gave us some epic pumpkin carving tips.
Pumpkin Carving Tips from Master Pumpkin Carver Joseph Yakovetic
Always start with a clean pumpkin. Wipe it down with an anti-bactierial wipe before you do anything.
Trace your stencils on with a pencil and graphite paper, then outline the stencil on the pumpkin with a black permanent marker.
Use rubbing alcohol to remove any mistakes. A little goes a long way so be careful when fixing errors.
Never cut out the stem of the pumpkin – cut a square in the back if you are adding lighting.
Use an old CD/DVD/Blu-ray Disc to quickly and easily clean out the inside of the pumpkin.
To help your pumpkin last longer, spray the inside with bleach. You can also bring it inside and place it in the fridge when it isn't on display.
Finding Dory releases on Digital HD TODAY, and on Blu-ray November 15th.
Finding Dory Facebook Page | @FindingDory on Twitter