Plan a special surprise for your kids with Printable St. Patrick's Day Scavenger Hunt Clues! Simple, fun, and easy, which is just how we like our holidays around here.
These dscavenger hunt clues for kids will work for any house that has a refrigerator, bathtub or shower, sink, couch or chair, and a bed. See, super simple and I added a fun little balloon bouquet using the helium tank I received thanks to Balloon Time!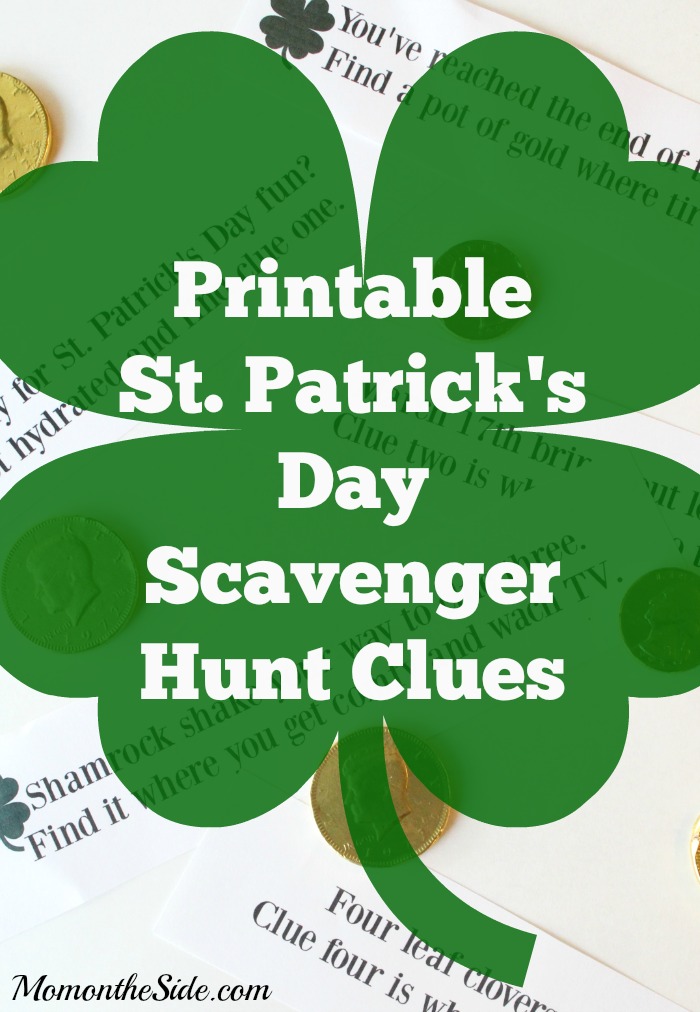 St. Patrick's Day Scavenger Hunt Clues for Kids
Print out the St. Patrick's Day Scavenger Hunt Clues below and place them around your house. At the end, place a small gift, book, candy, or you can do what I did and place a "Pot of Gold" filled with candy and gold coins.
I even tied on some green and yellow balloons that I had with my Balloon Time Helium Tank!
I'm tying a green and yellow balloon bouquets to the buckets that kids will find at the end of their scavenger hunt. I filled the little bucket with gold coins and candy for a fun little treat that will be waiting on their bed for them.
You can find Balloon Time Helium Tanks at Target, Walmart, Hobby Lobby, Dollar General, and other retailers nationwide, as well as online. (Amazon affiliate link)