Thanks to Disney and MomSelect for an awesome #DisneySide Mickey Mouse Clubhouse Themed Birthday Party!
The twins turned the big one this month! They have already become big fans of Mickey Mouse so it made sense to give them Mickey Mouse Clubhouse Themed Birthday Party and show off our DisneySide!
I wanted a gender neutral party theme so Mickey Mouse Clubhouse worked perfectly for our boy girl twins. Not only that, there are so many EASY Disney recipes and decorations to make your Mickey Mouse Clubhouse party a success!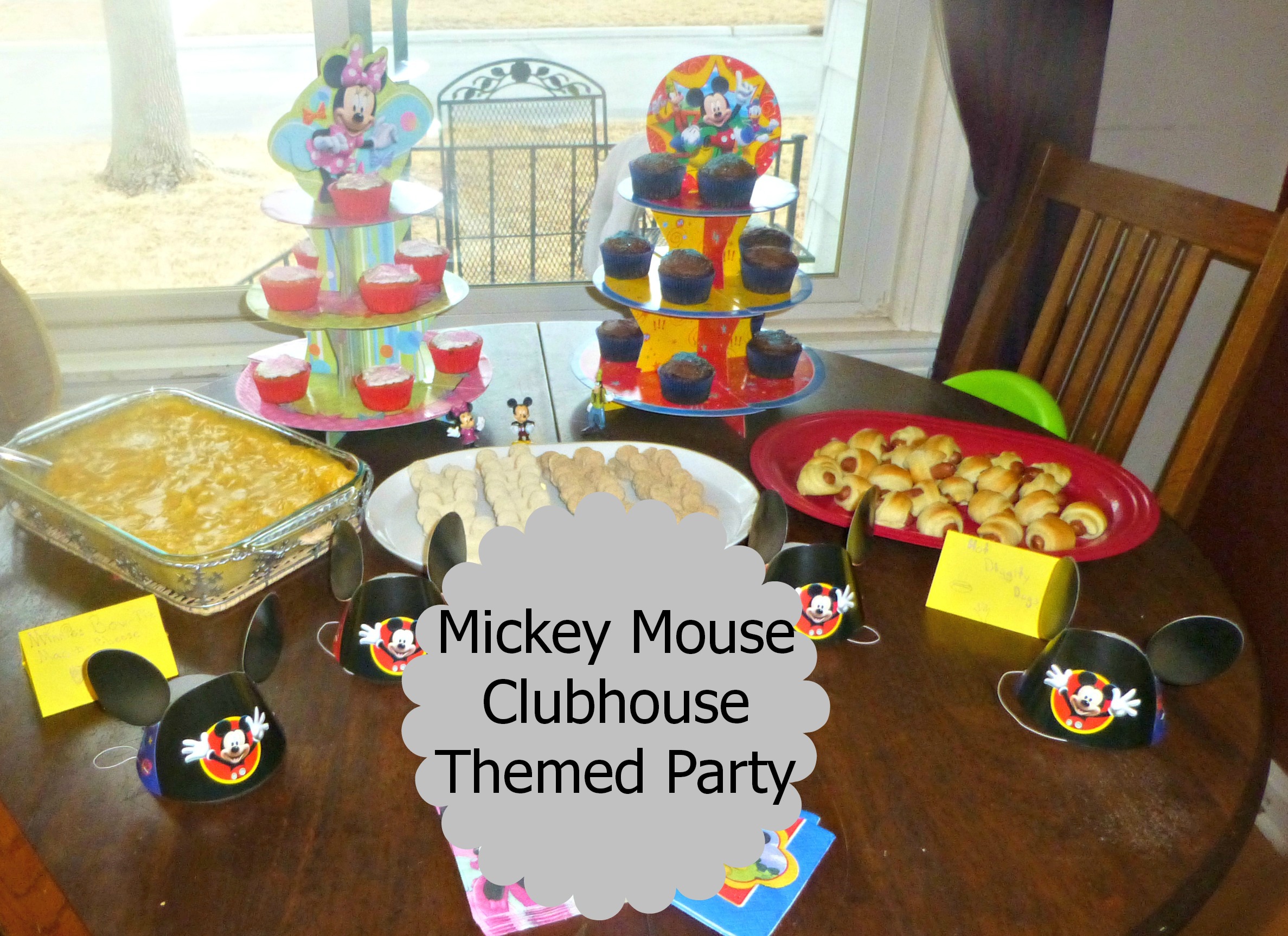 I'm one of those party hosts that gets big ideas when it comes to food. That's about it…ideas.
This time around I went for fun and easy food that went with the Mickey Mouse Clubhouse Theme. Not over doing it made it so much easier to actually get things done and ready for the party.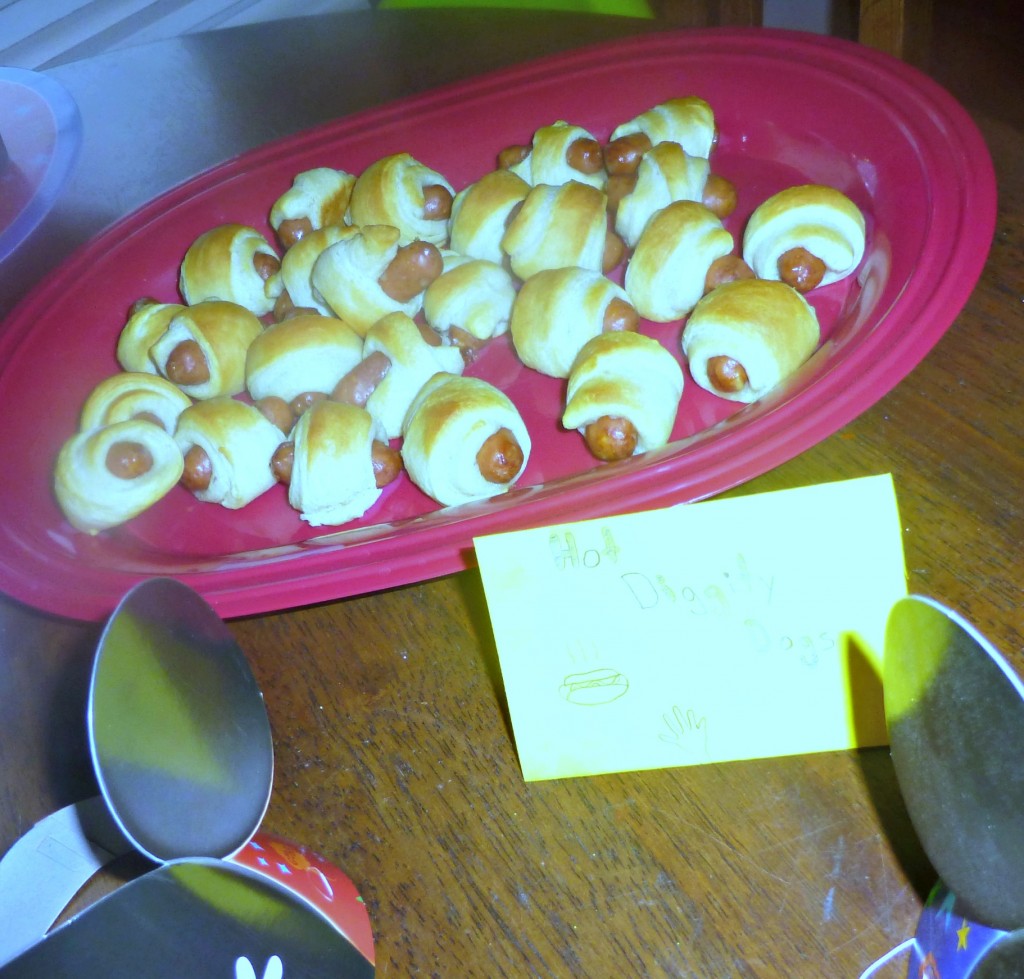 Mickey Mouse Clubhouse
Themed Birthday Party
The Hot Diggity Dogs were a huge hit with the kids and the adults! If you haven't made these before, they are great for anytime, not just parties. Two ingredients and 15 minutes and you have yourself taste bud pleasing finger food!
Hot Diggity Dogs Recipe
Ingredients
1 Bag of Little Weenies – we used cheese filled
1 Tube of Crescent Rolls
Directions
Pre-Heat Over to 375
Unroll Crescent Rolls and separate into triangles
Cut each triangle into threes
Roll one little weenie in each triangle
Place pointed end down on baking sheet
Bake for 8-10 minutes
Admittedly, Minnie's Bow-Tie Mac n Cheese was the first time I had attempted homemade macaroni and cheese. I have seriously missing out!
This time around I used the Betty Crocker Macaroni and Cheese Recipe and swapped out bow tie pasta for elbow pasta, but I can't wait to try other homemade macaroni and cheese recipes.
If you have a favorite that you want to share – drop it in the comments because I would love to make it! If you need some ideas like me, you should also check out all the cheesy delicious Macaroni and Cheese Recipes at Babble!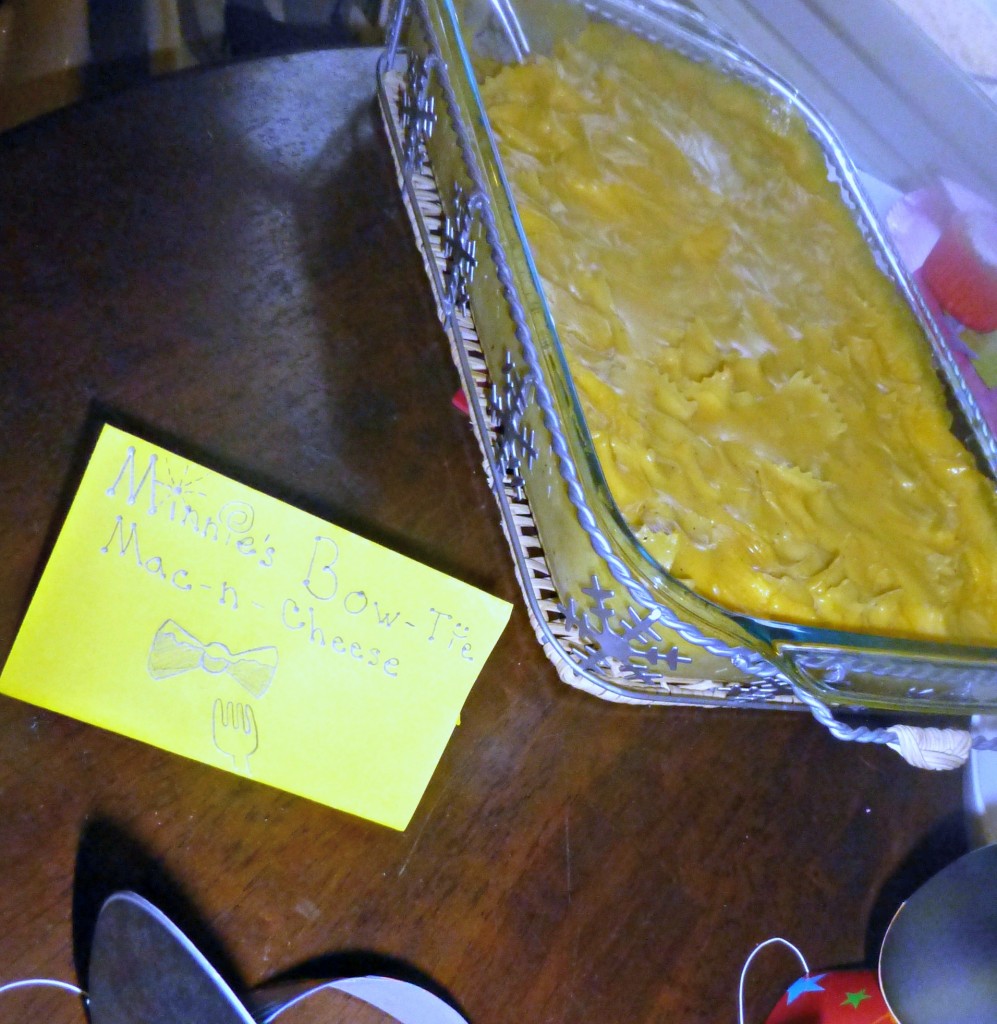 The Toodles Turkey Sandwiches were the first party food to be demolished. They also created many laughs before the party. You see, I ordered a Mickey Mouse Cookie Cutter on Amazon (before I knew there were going to be awesomesauce cookie cutters in my package!) to create these sandwiches.
Guess what I forgot to do? Check the dimensions!
When my Mickey Mouse Cookie Cutter showed up, I excitedly tore open the package and died laughing. It was the size of my thumb. Okay, a little bigger than that, but not much.
In the end it worked out and I got three Toodles Turkey Sandwiches out of every normal sized sandwich. You can make these one of two ways:
1) Cut out shapes from cheese, meat, and bread
2) Make sandwiches and cut all at once
I went with option two and it worked well. I smashed the sandwich down pretty good before I used the cookie cutter and that helped hold everything together once cut.
You might even find Mickey Mouse Cheese by Sargento at Walmart if you want to go that route.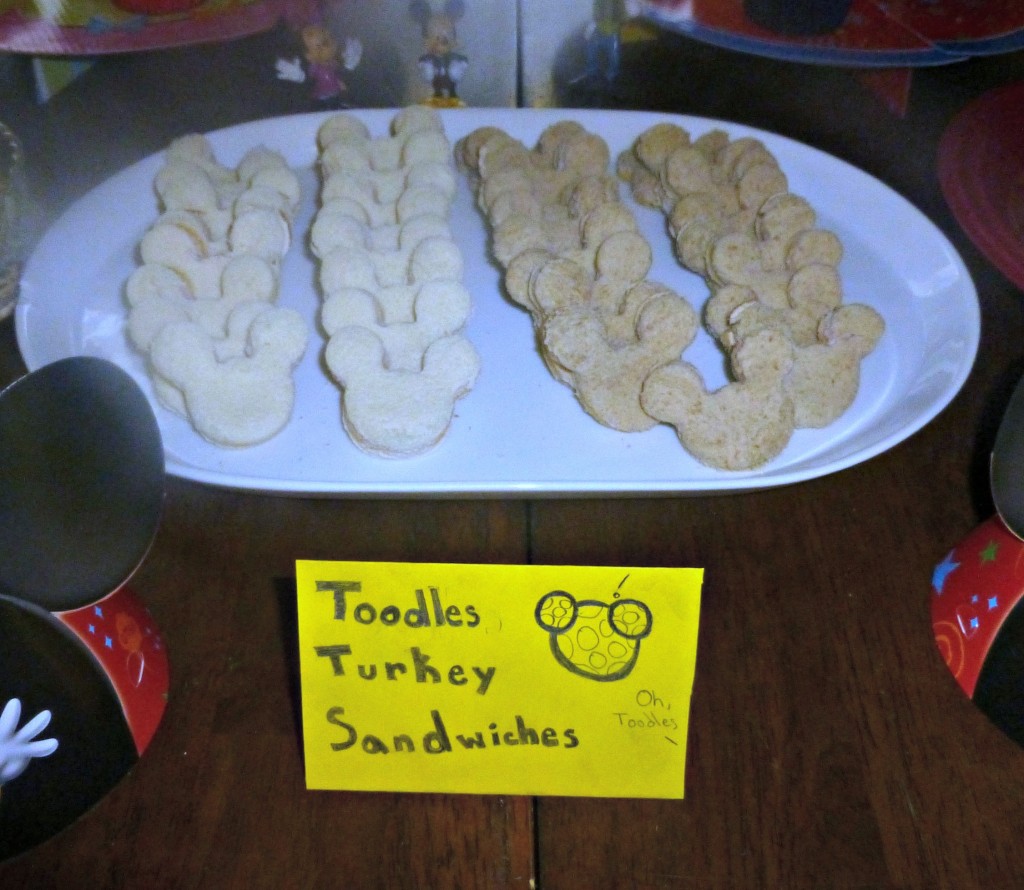 I LOVE these Mickey Mouse and Minnie Mouse Cupcake Towers and I did one for each twin with different flavors of cupcakes. We used those as the main "centerpiece" for the food table. It looked pretty festive when it was all set up!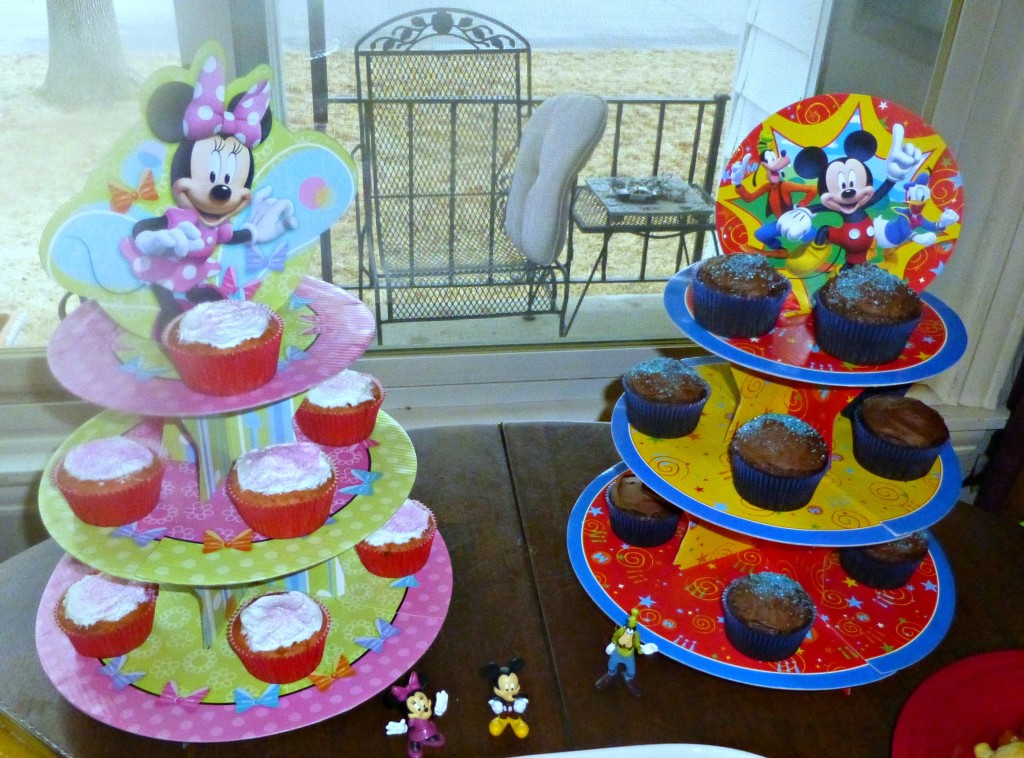 I also had a small cake because I wanted each twin to have their own first birthday cake. My genius idea to create a Mickey Mouse head and use each ear for the twins individual cake.
It started out great. I baked two 8 inch round cakes and cut two small ears out of one.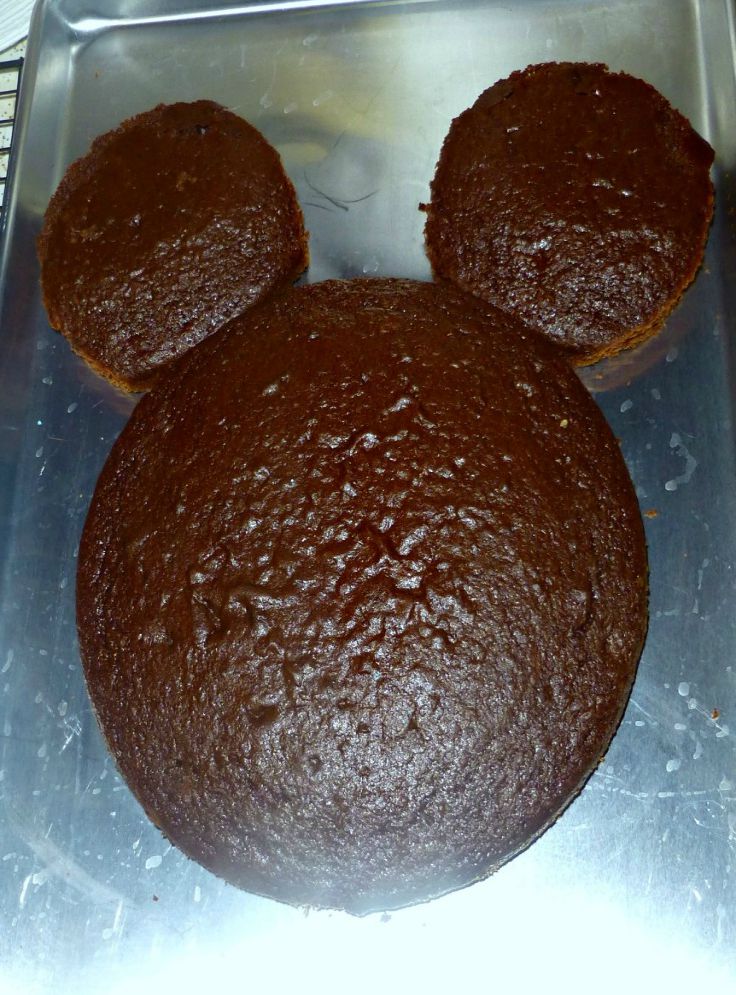 I mustache you, what do you do with your left over cake pieces?
So, all went great with the baking and the creating. My problem was with the decorating. I see Mickey Mouse there……..and a bear.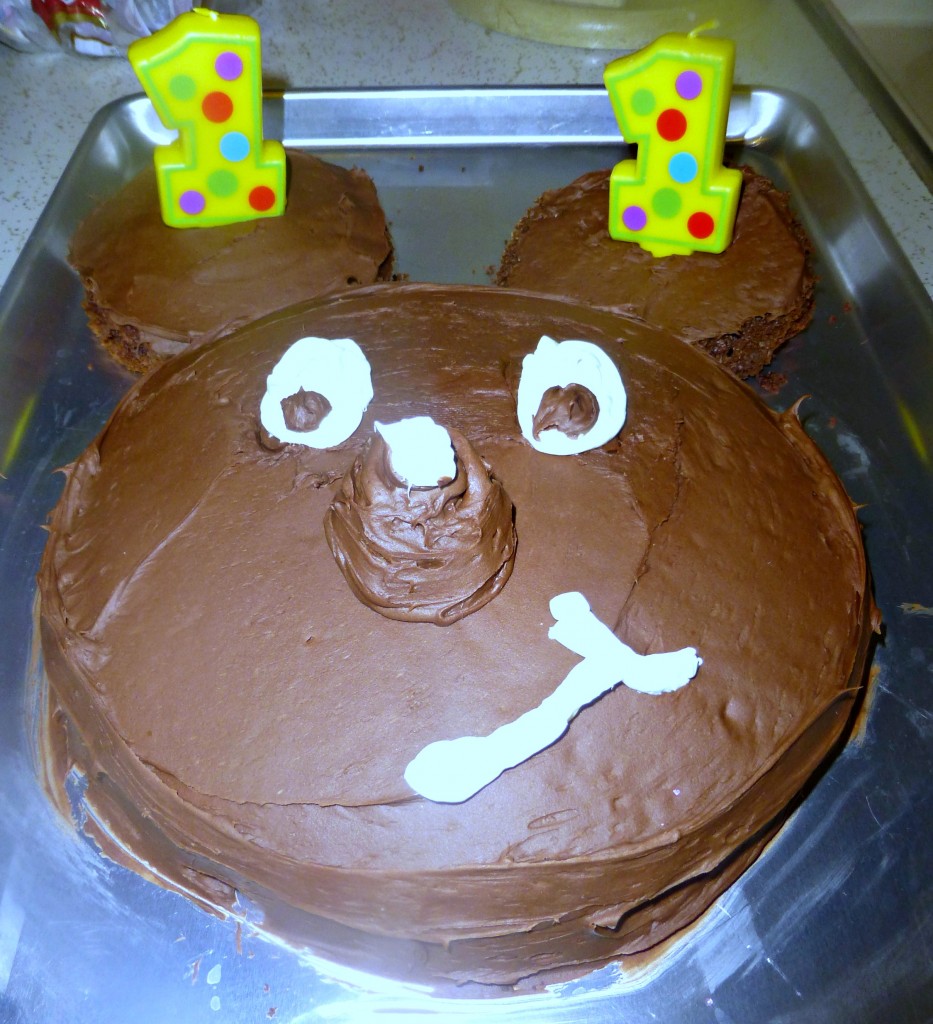 I'd love to hear what fun things you have done for a Mickey Mouse Clubhouse Themed Birthday Party or how you have shown your #DisneySide at home!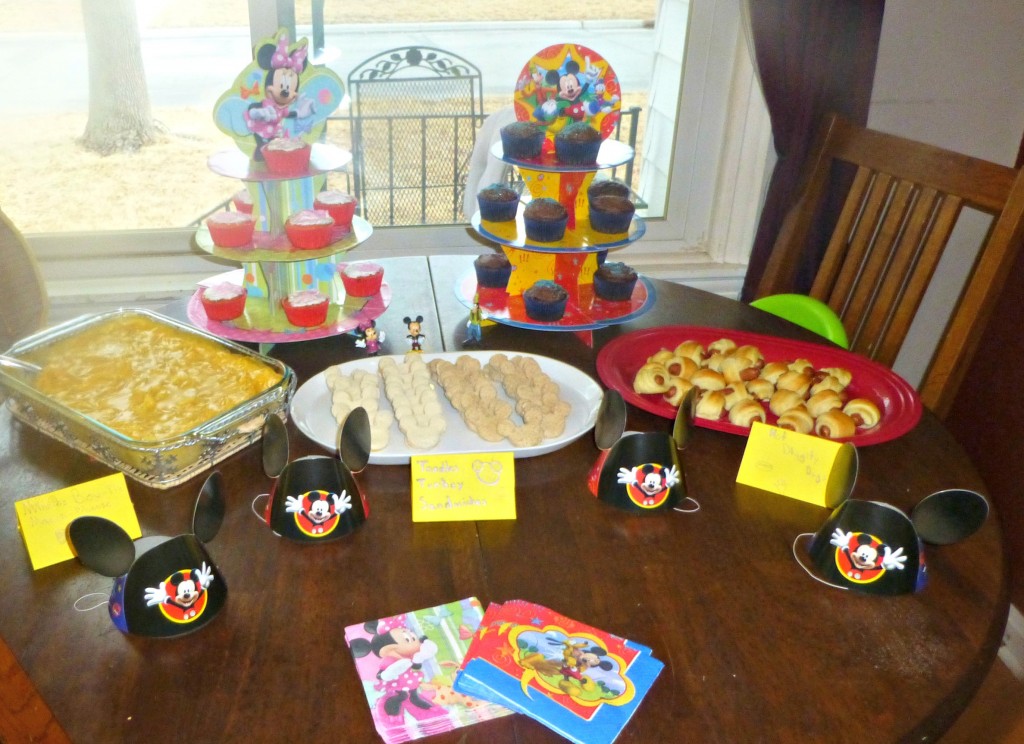 Pin Mickey Mouse Clubhouse Themed Party for later!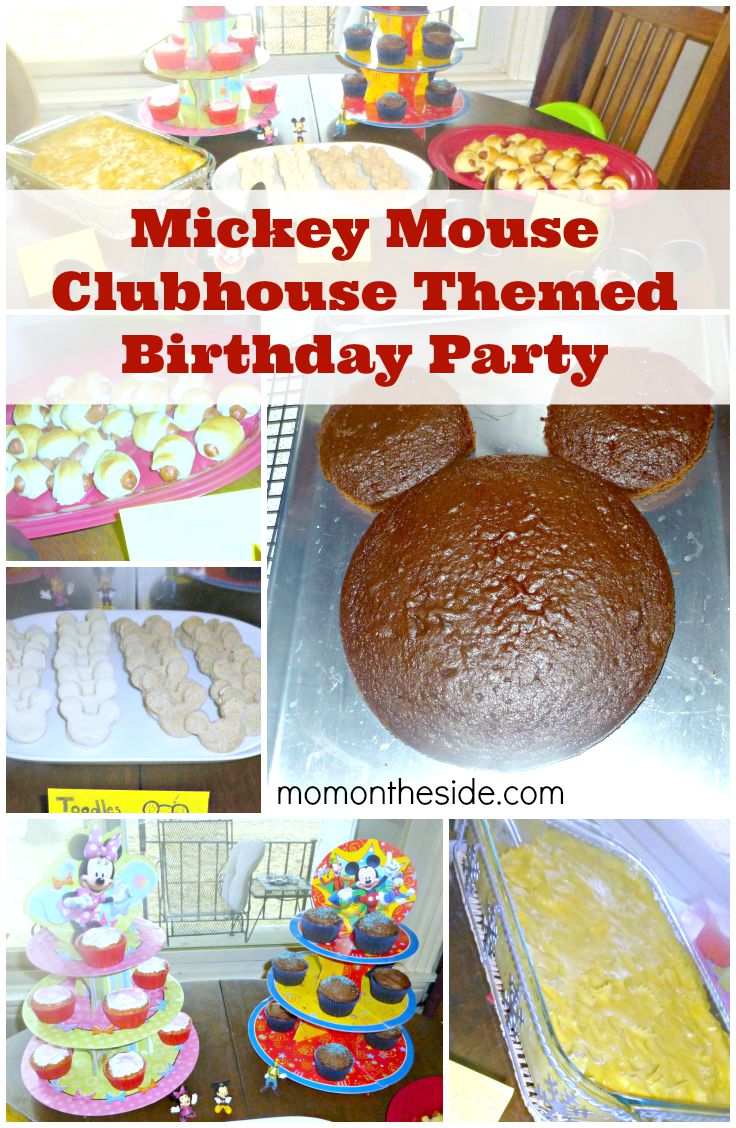 For more party ideas, check out these posts!