Sitting along the Monongahela River is a German brewery serving up Bavarian fare. As soon as you step inside you are transported to another place and time as you experience German traditions.
From the decor to the menu to the view, Hofbräuhaus in Pittsburgh is a must visit if you travel to the beautiful city!
(I was provided with an all expenses paid trip to Pittsburgh. Any opinions are 100% my own.)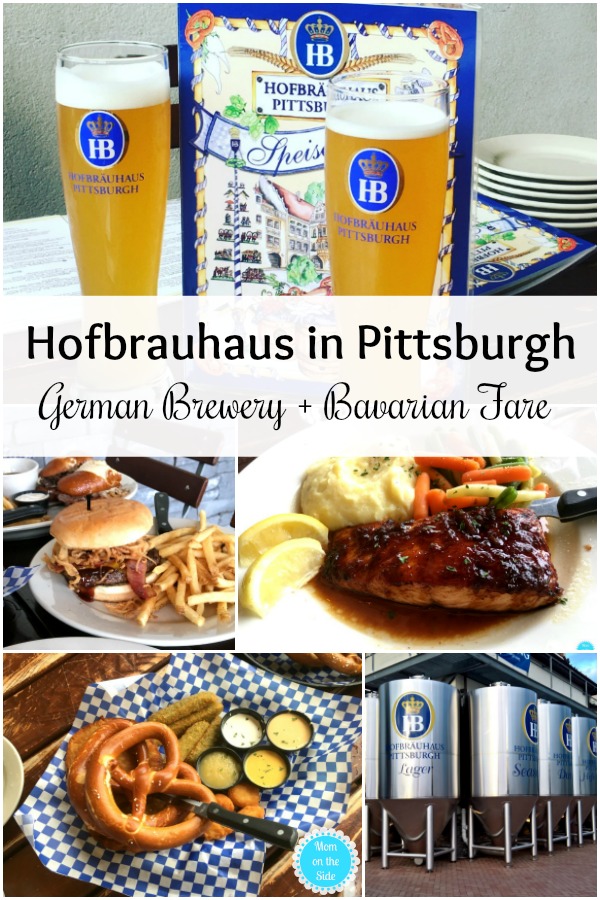 Experience German Traditions at Hofbräuhaus in Pittsburgh
I'm starting off with the beer, or bier, as it's one of the things that brings people to Hofbräuhaus in Pittsburgh. The secret to their one-of-a-kind flavor is the original recipes which were handed down over 400 years ago by the Duke of Bavaria.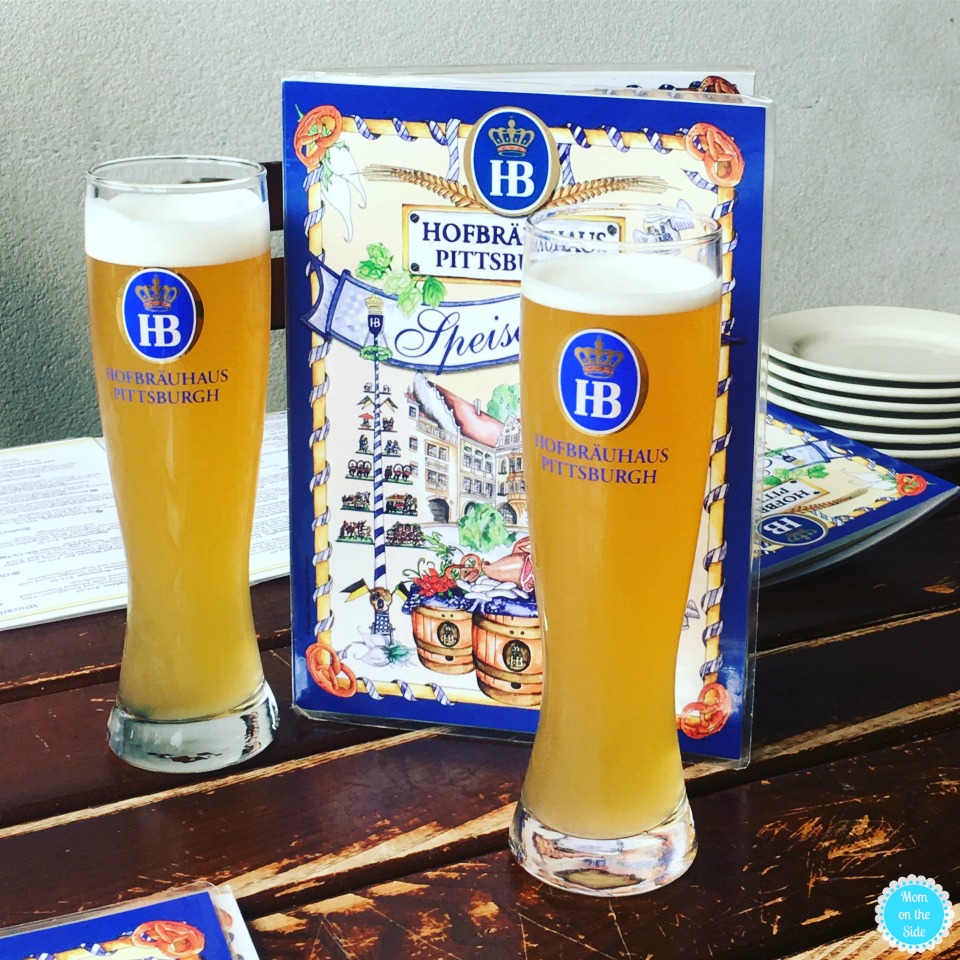 All of the brewing of Hofbräuhaus' four year-round beer varieties and seasonal specialties is overseen by a Brew Master. They are brewed on site strictly according to the German Purity Law "Reinheitsgebot"using only hops, malt and water.
You're going to want to a stein filled with beer. A stein you can also purchase as a memento of your visit to this German brewery!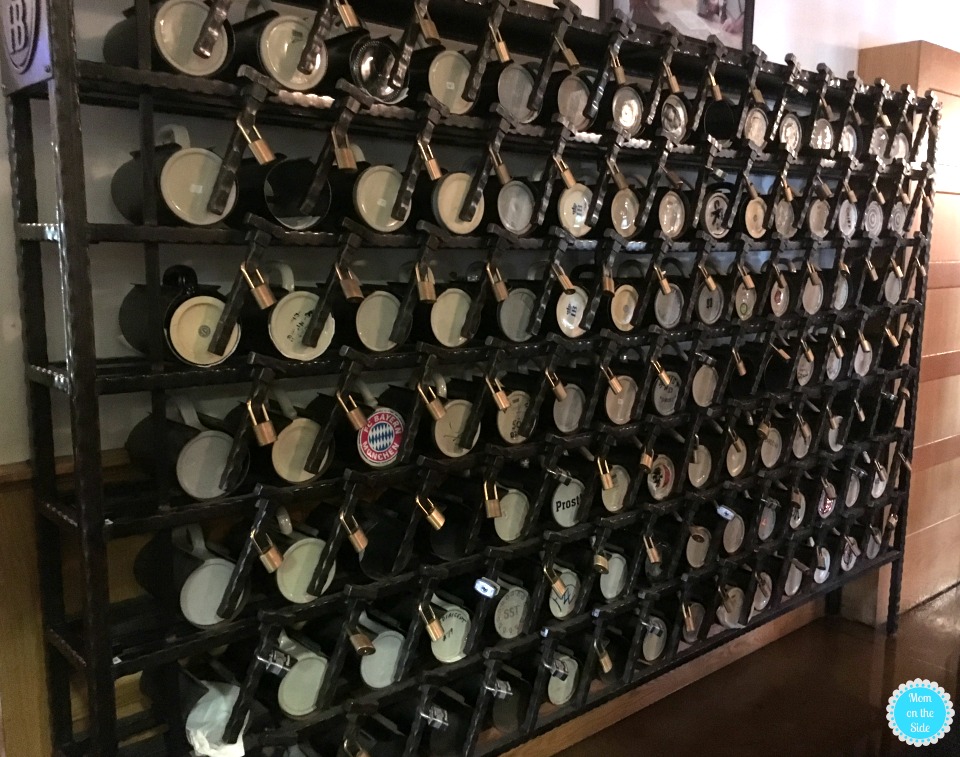 Three of the brews at Pittsburgh's Hofbräuhaus include:
Original Lager: Famous since 1589, this traditional full-flavored German Lager has a crisp finish.
Hefe Weizen: Born in Munich, this specialty is a fairly sweet old-style Wheat bier brewed to create a wonderful combination banana and clove flavor and aroma.
Dunkel: Dunkel translates to "Dark" lager and for centuries this was Munich's favorite bier. A medium body, easy to drink, and simple roasted malt flavor with slight caramel undertones. That description alone is why I ordered the Dunkle Bourbon Salmon. Which brings me to the food!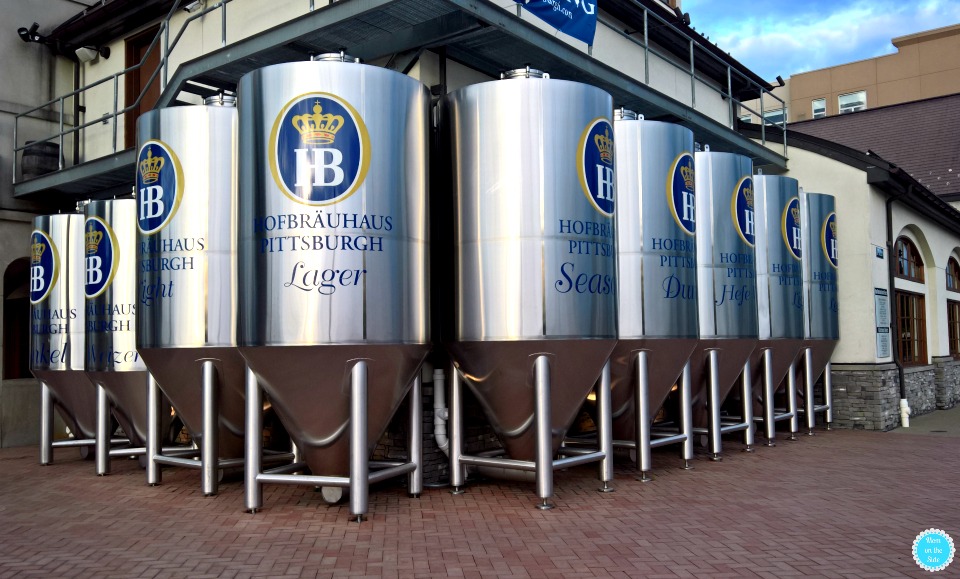 The food at Hofbräuhaus in Pittsburgh tastes as delicious as it looks! We started with The "Works" Sampler with fried pickles, potato pancakes, sauerkraut balls, and massive pretzels. The Homemade Bier Cheese had me dipping over and over again.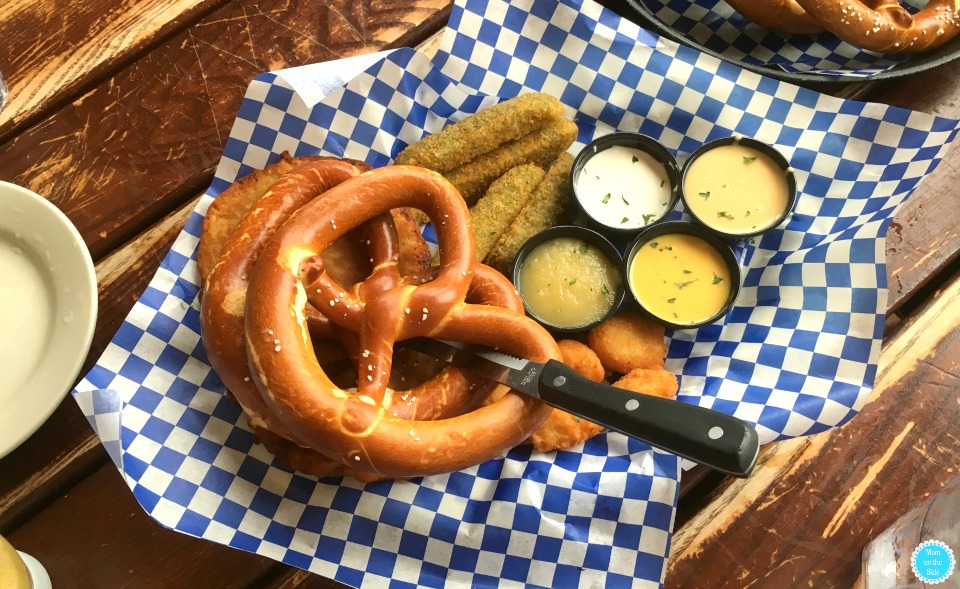 For dinner, I went with the Dunkel Bourbon Salmon because sitting with the view of the river had me craving fish. The pan-seared Atlantic Salmon Fillet with Homemade Dunkel Bourbon Glaze hit the spot.
The salmon was flaky tender and loaded with flavor. Paired with delicious mashed potatoes and Chef's Vegetable Selection it was the perfect meal.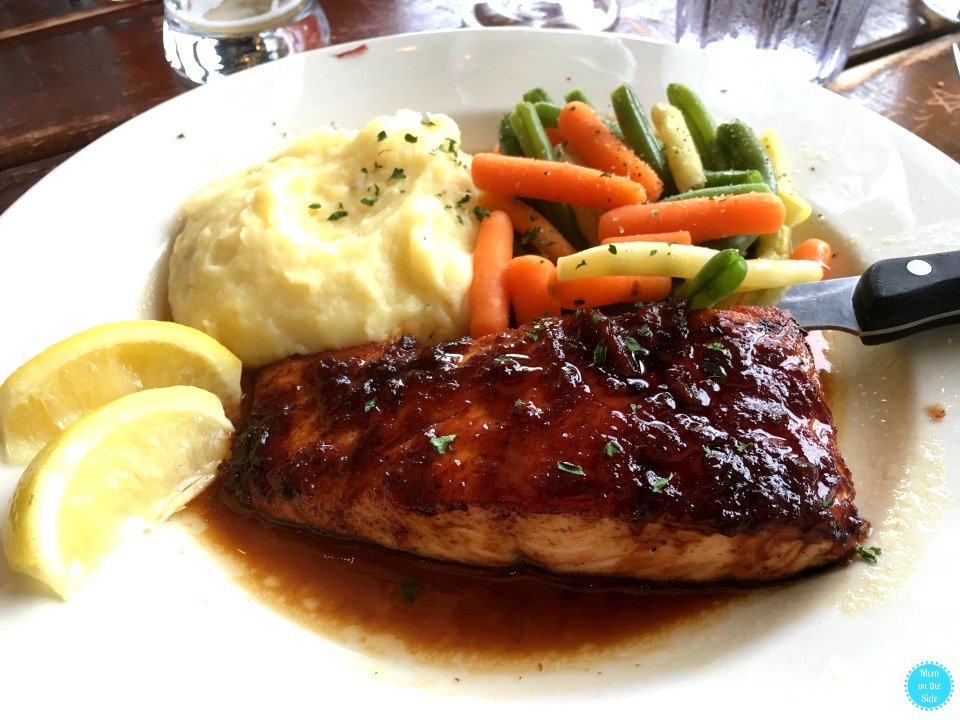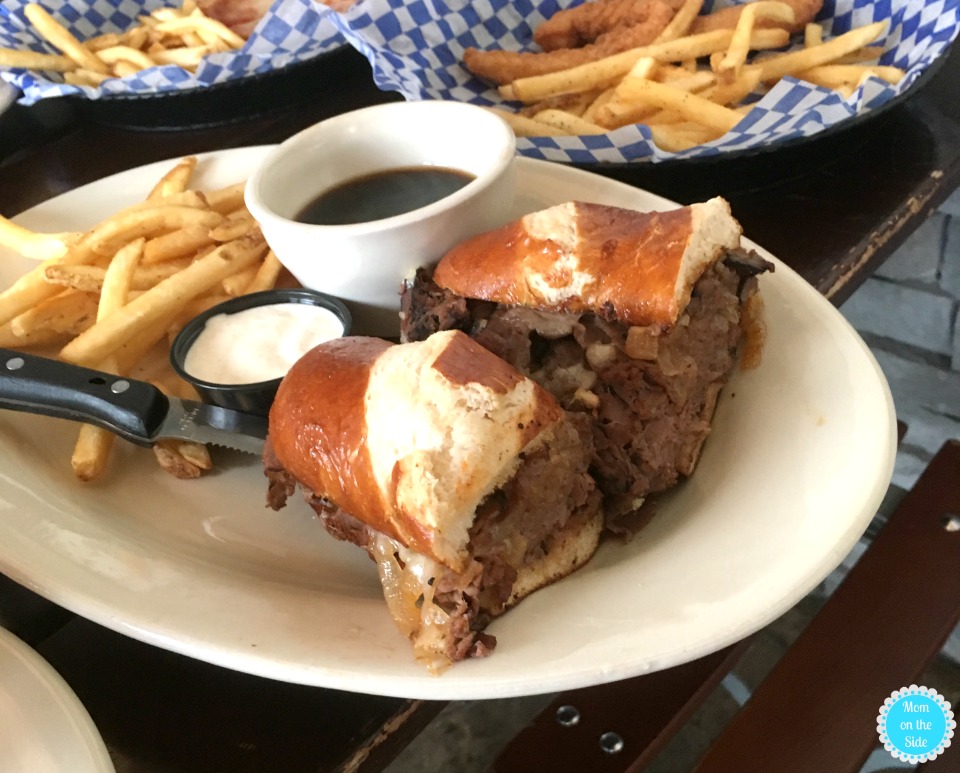 Pretzel buns are popular on the Hofbräuhaus Menu with the Pretzel French Dip and Pretzel Sandwich being choices among our group. The Pretzel French Dip is filled with thinly sliced roast beef, melty swiss cheese, and caramelized onions. Doesn't it look tasty?!
The Pretzel Sandwich is topped with black forest ham, swiss cheese, and Hofbrauhaus Signature Homemade Bier Cheese. So many choices that when I looked around I wanted to try all of it!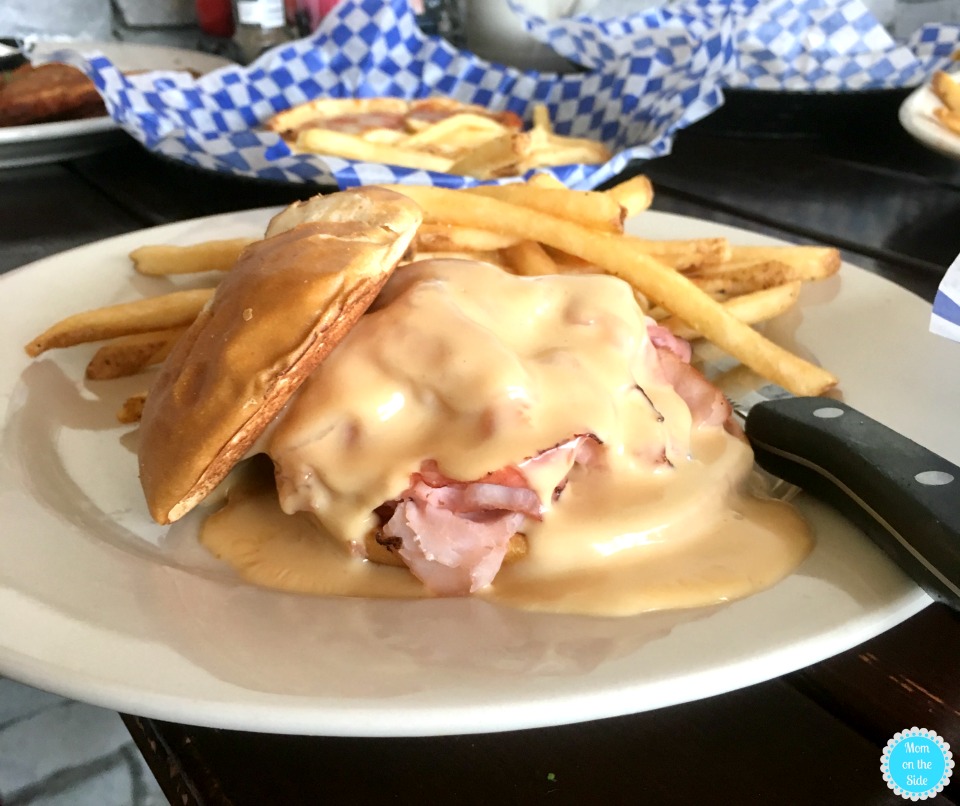 Another recommendation is the Smoke-Haus Burger. A mouthful topped with thick cut cheddar cheese, crispy onion frizzles, smoked bacon, and Homemade Dunkel BBQ Sauce. Finger-licking barbecuie goodness!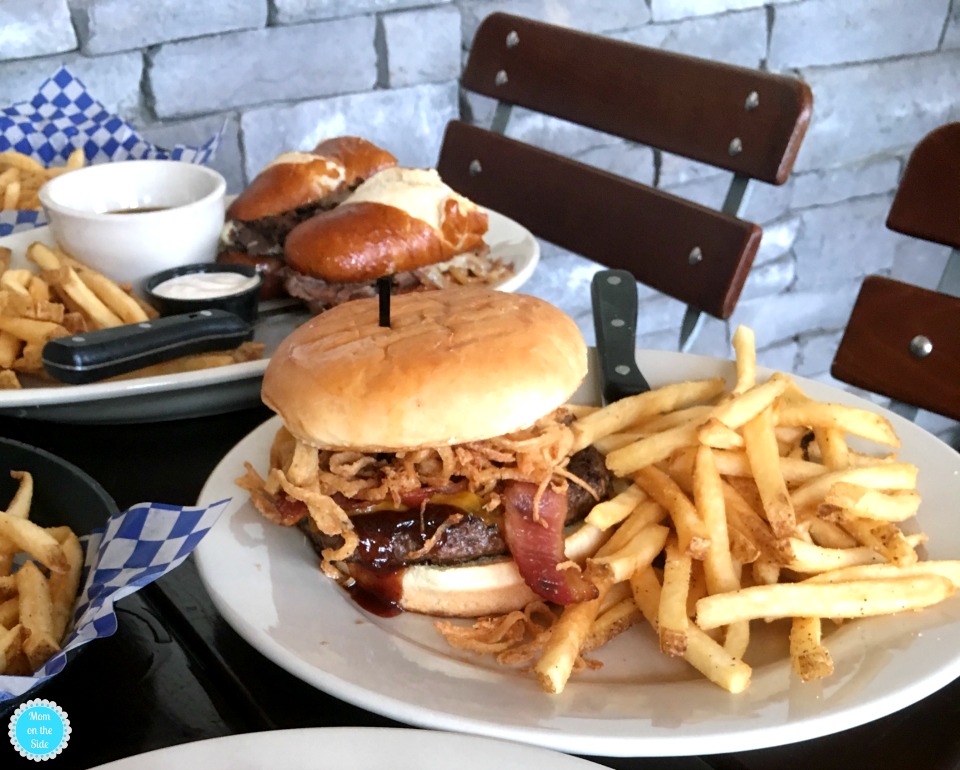 One of the things I really loved is the uniforms at Hofbräuhaus in Pittsburgh. It made the experience even more special seeing the waitresses and waiters dressed the part among the traditionally decorated rooms. if you get the chance to visit, Hofbräuhaus Pittsburgh will be a memorable experience for the whole family!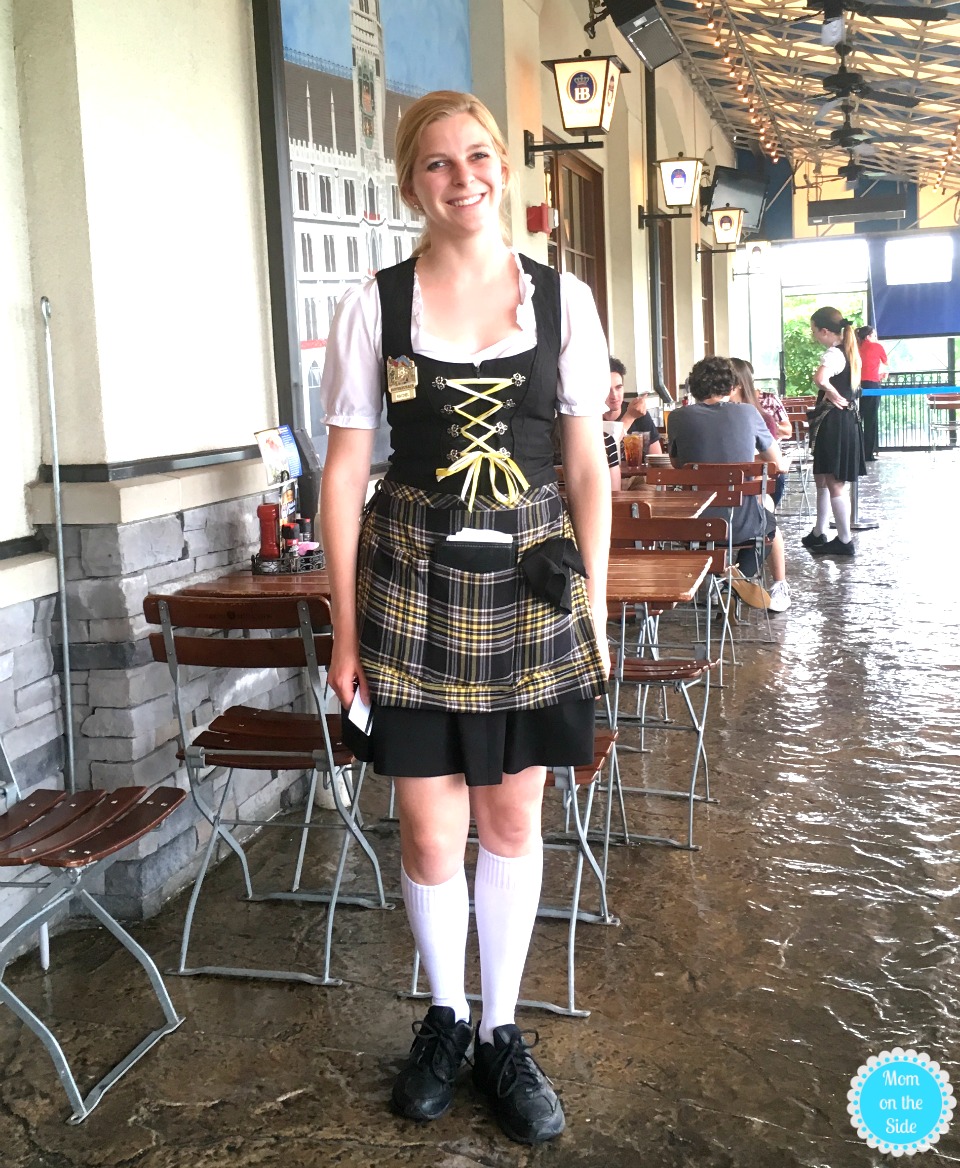 Make sure you take time before or after to dinner to enjoy the view of the riverfront from the Biergarten Hofbräuhaus in Pittsburgh! Isn't it amazing?
Want more ideas for visiting Pittsburgh?
You might like these: