If you have older kids in your house you are going to love these Elf on the Shelf Ideas for Teens and my new Elf on the Shelf Scavenger Hunt for Teens!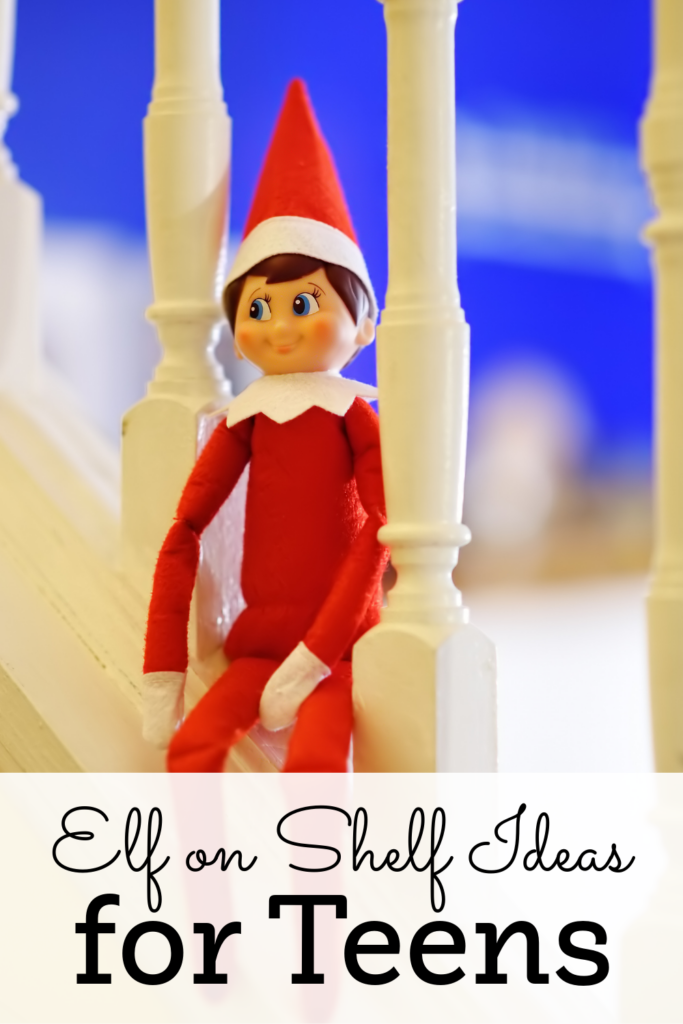 I'll admit, when I'm moving the elf around it is with my 7-year-old twins in mind. My 15 and 19 year old don't believe in his magic and would probably deny liking Elf on the Shelf if asked. But they do.
When we forgot to move Elf on the Shelf my oldest did it for us. My teen son has busted up laughing at some of our elf's antics.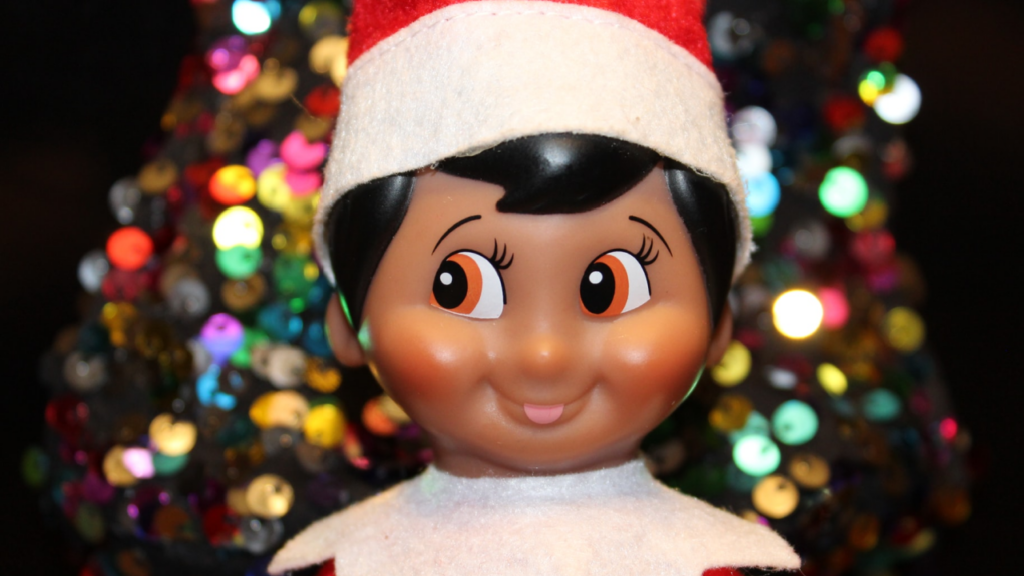 I know secretly they both still look forward to it and I'm trying to remember that more this year. These Elf on the Shelf Ideas for Teens will help me and hopefully help you, too!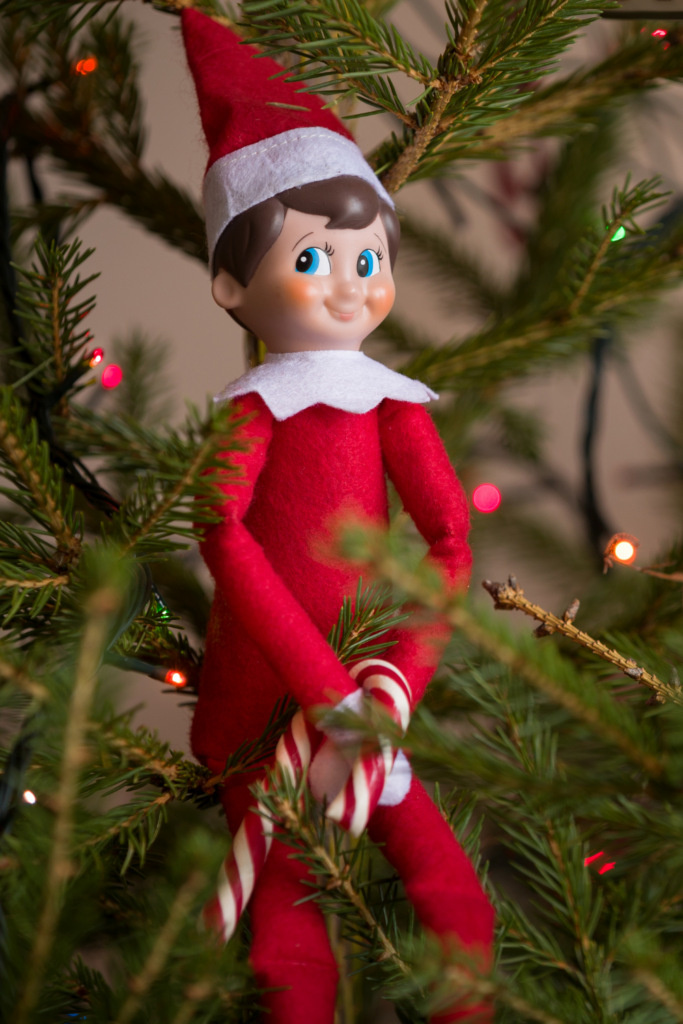 Elf on the Shelf Ideas for Teens
#1 Jammin' Elf – Put AirPods or earbuds on your elf and set him up like he's relaxing to some tunes. If your elf is poseable you could pose him in a popular Tik-Tok dance pose.
#2 Caffeinated Elf – My oldest loves her coffee and seeing Elf on the Shelf sipping on a fake Starbucks (print here) would put a smile on her face in the morning. And just like when you give a mouse a cookie, she will ask for a cup of a coffee…lol!
#3 Sporty Elf – Does your teen play a sport? Turn their favorite sport into an elf scene. Mini basketball, wearing a tutu, sitting on a baseball, etc. Sports make great Elf on the Shelf Ideas for Teens and you can even use their gear to make it quick and easy!
#4 YouTube Elf – On the Elf on the Shelf Website you can grab a free YouTube Printable to make your elf a YouTube Star!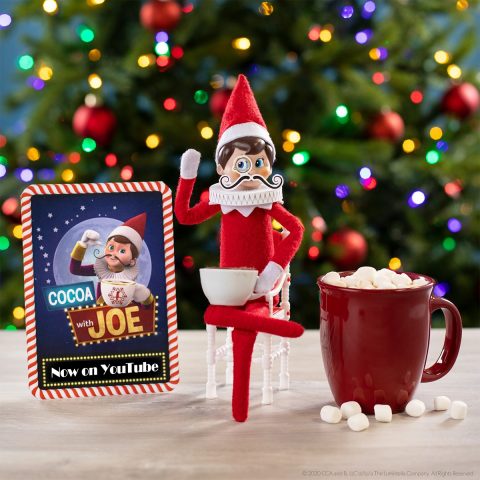 Elf on the Shelf Ideas for Teens in 2020
#5 Zoomer Elf – With many kids doing virtual school right now, Zoomer Elf would be a big hit! You can add an Elf Zoom Meeting screen to your PC or grab a Printable Zoom Meeting Prop to achieve this idea!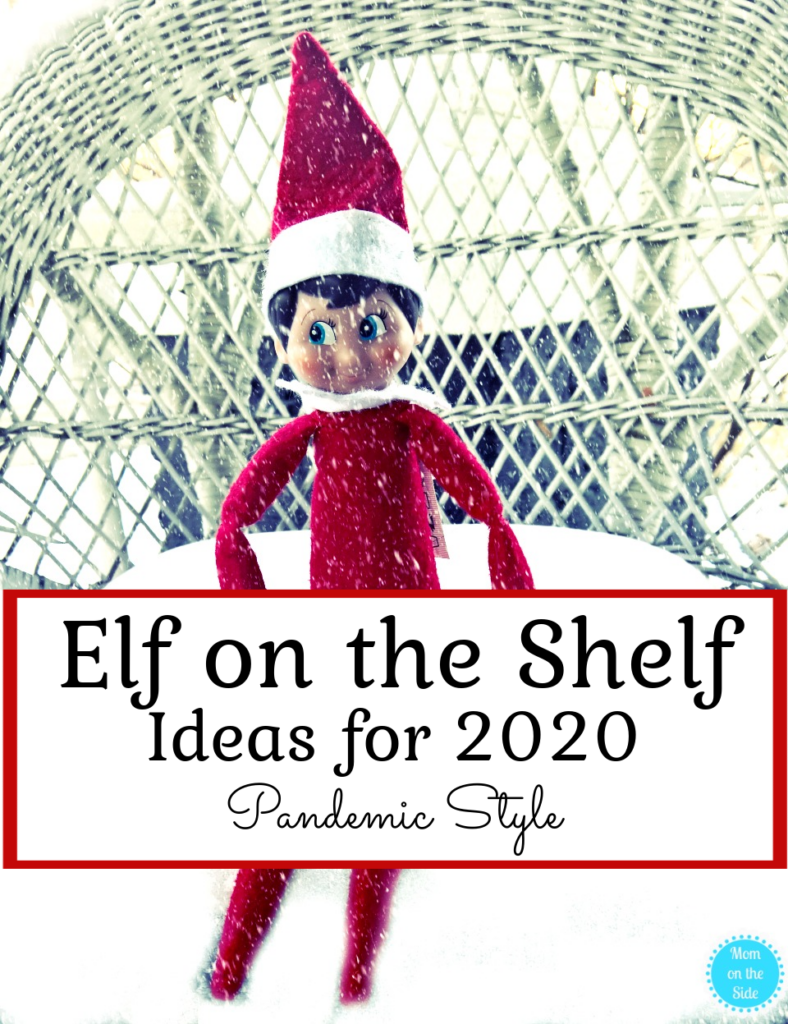 #6 Gamer Elf – If you have a video game system in your house, set up Elf on the Shelf like he's playing a game. There are even Printable Elf Sized Games you can use, too!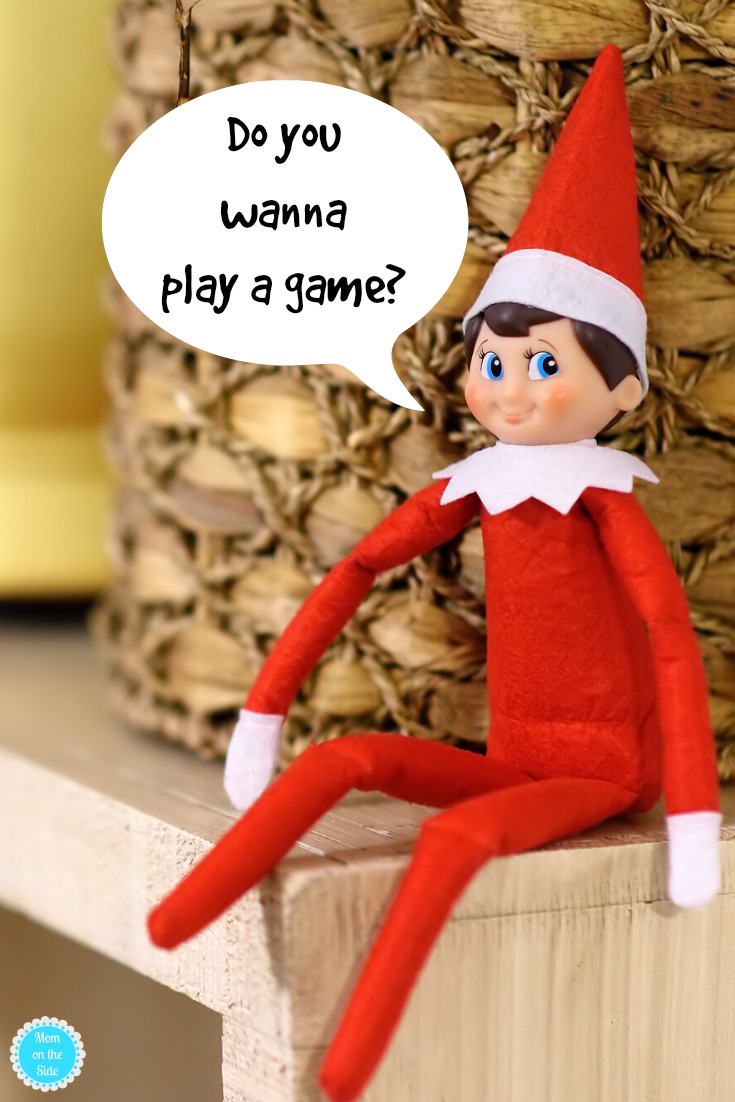 #7 Junk Food Elf – We all know elfs run on the magic of sugar! Lay your elf on the counter surrounded by junk food and wrappers.
#8 Hit the Road Elf – If your teen is old enough to drive, prop Elf on the Shelf up at their steering wheel. A little double-sided tape works to hold his hands in place.
#9 Spa Day Elf – My oldest daughter is always pampering herself with face masks. A pampered elf with a towel, a little lotion on the face or even some mini cucumbers would be a great Elf on the Shelf idea for teens.
#10 Buff Elf – My teen son is all about working out lately. He has a weight bench in his room and I plan on setting Elf on the Shelf on his bench one of these nights with mini elf weights. PS: You can make mini weights using toothpicks and mini marshmallows!
#11 Fanboy/Fangirl Elf – Teens are into tons of shows and movies these days and many of them great themes for Elf on the Shelf idea for Teens. I've linked some ideas and printables below for various shows:
RaeofSparkles.com has ideas for all kind of movies and celebs including It, Netflix's You, and even Taylor Swift! She has over 5 years of ideas on her blog if you time to look through them all – there are some AMAZING ones!
Pinterest has all kind of Elf on the Shelf Stranger Things Ideas. Many of them use Christmas lights which we all have out already – score!
For those Avengers loving teens, this Elf on the Shelf Thanos idea is epic! The elf is obliterated into a powdery candy cane pile.
Check out over 40 Star Wars Elf on the Shelf Ideas from BabySavers.com. Plenty of awesome elf on the shelf ideas for teens among them!
For more Elf on the Shelf Ideas
check out the posts below!
Memorable Elf on the Shelf Departure Ideas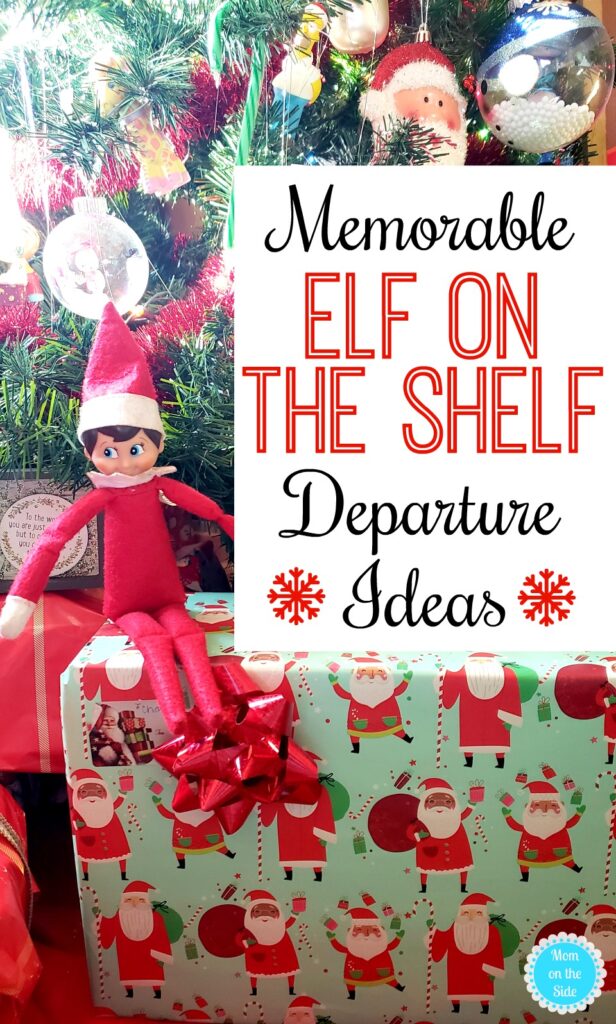 Elf on the Shelf Scavenger Hunt Clues