I recently shared Jelly Bean Popcorn and today I've got another easy Easter dessert you can whip up. Bunny Rice Krispies Treats!
These White Chocolate Easter Bunny Rice Krispies Treats will put smiles on the faces of all your Easter party guests! You could even hide a big batch of these at the end of an Easter Scavenger Hunt.
(This post may contain affiliate links.)
White Chocolate Easter Bunny Rice Krispies Treats
White Chocolate Easter Bunny Rice Krispies Treats Ingredients
6 cups Rice Krispies cereal
3 tablespoons butter
10oz package of marshmallows
White Melting Chocolate
Black Icing
How to Make Easter Bunny
Rice Krispies Treats
Start by melting butter in a large saucepan over medium/low heat. Once melted, add marshmallows and stir until completely melted.
Remove saucepan from heat and add in Rice Krispies to your melted marshmallows. Stir until all of the cereal is coated evenly.
Next, press the Rice Krispies mixture evenly onto a buttered cookie sheet or use wax paper. Allow them to cool completely before removing to a flat surface.
Now, cut bunny shapes out with a buttered cookie cutter. Continue until you have used all of your surface areas. Feel free to snack on the scraps as you go.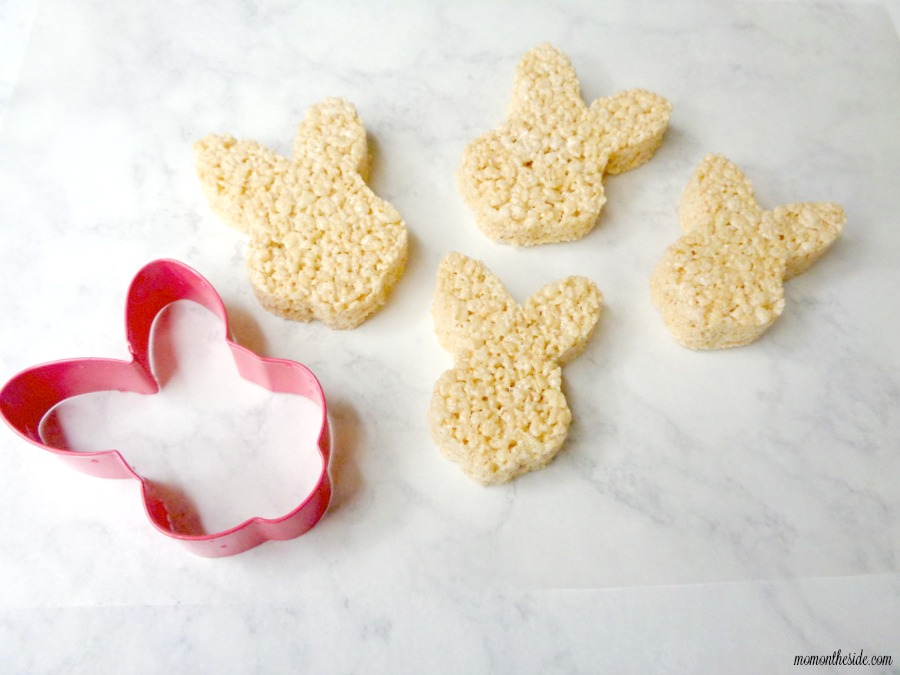 Now, melt the white chocolate using a double boiler on medium/low heat, stirring constantly. You can add vegetable oil to thin your chocolate if needed, but only add a tablespoon of oil at a time.
Once your chocolate is the desired consistency, you can spoon chocolate onto your Easter Bunny Rice Krispies Treats and spread evenly.
You could also melt your chocolate thin enough to pour over the bunnies on a wire cooling rack. Make fun colored bunny treats using pastel food coloring if you'd like!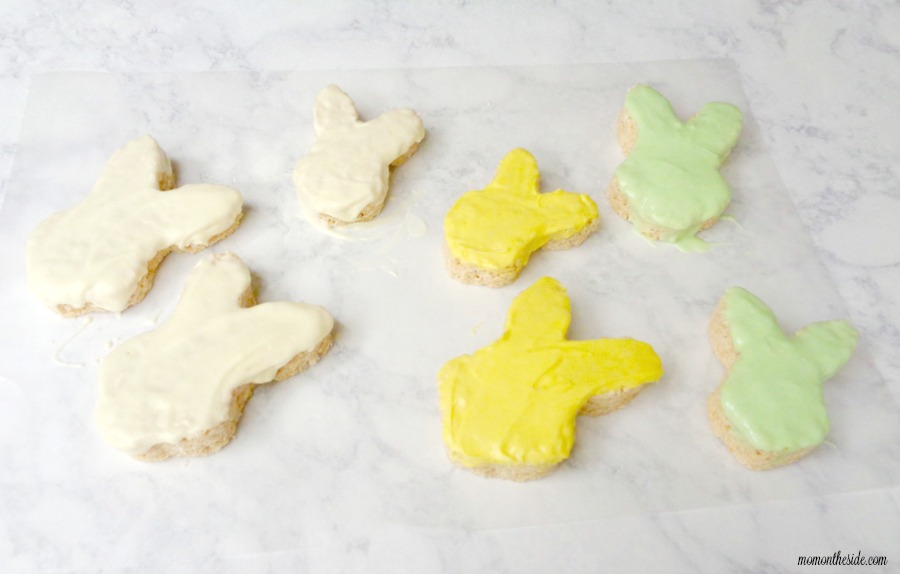 Reserve a small amount of white chocolate and dye it light pink for your bunnies ears and nose. Spoon the chocolate into a piping bag or a plastic bag with the tip cut off. Use the black icing to give your bunnies a mouth and eyes.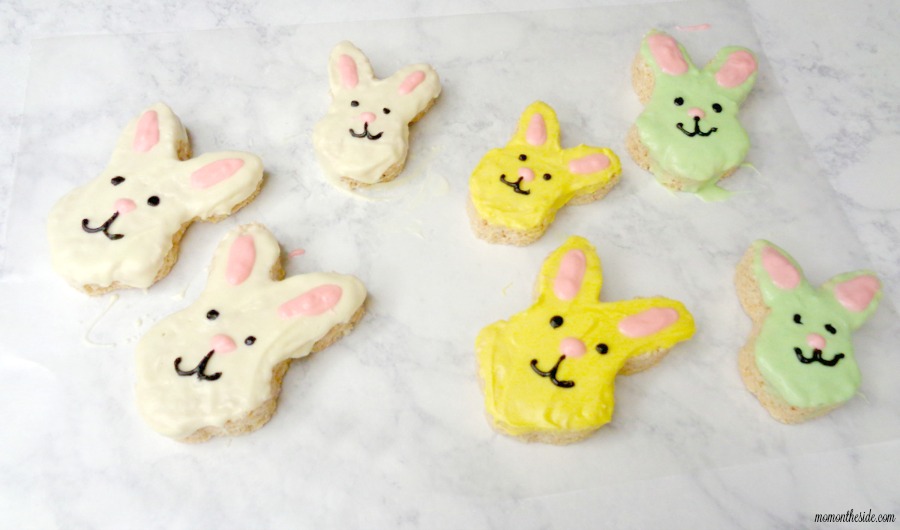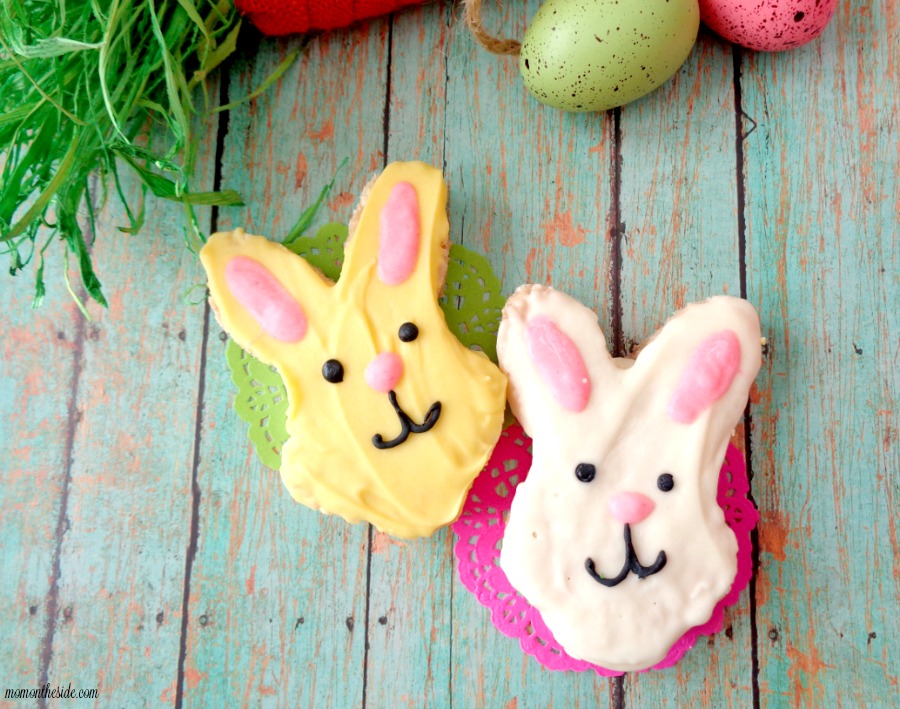 I hope you enjoy these White Chocolate Easter Bunny Rice Krispies Treats this Easter!
Save these WHITE CHOCOLATE EASTER BUNNY RICE KRISPIES TREATS for later!