Desserts are one of my favorite things to make during the holidays, right after DIY Christmas ornaments and cocktails. If you're starting to think about Christmas desserts for kids, keep these Christmas Tree Cupcakes in mind. Simple to make and super fun to eat, these cupcakes for Christmas will be a hit come December!
(This post contains affiliate links.)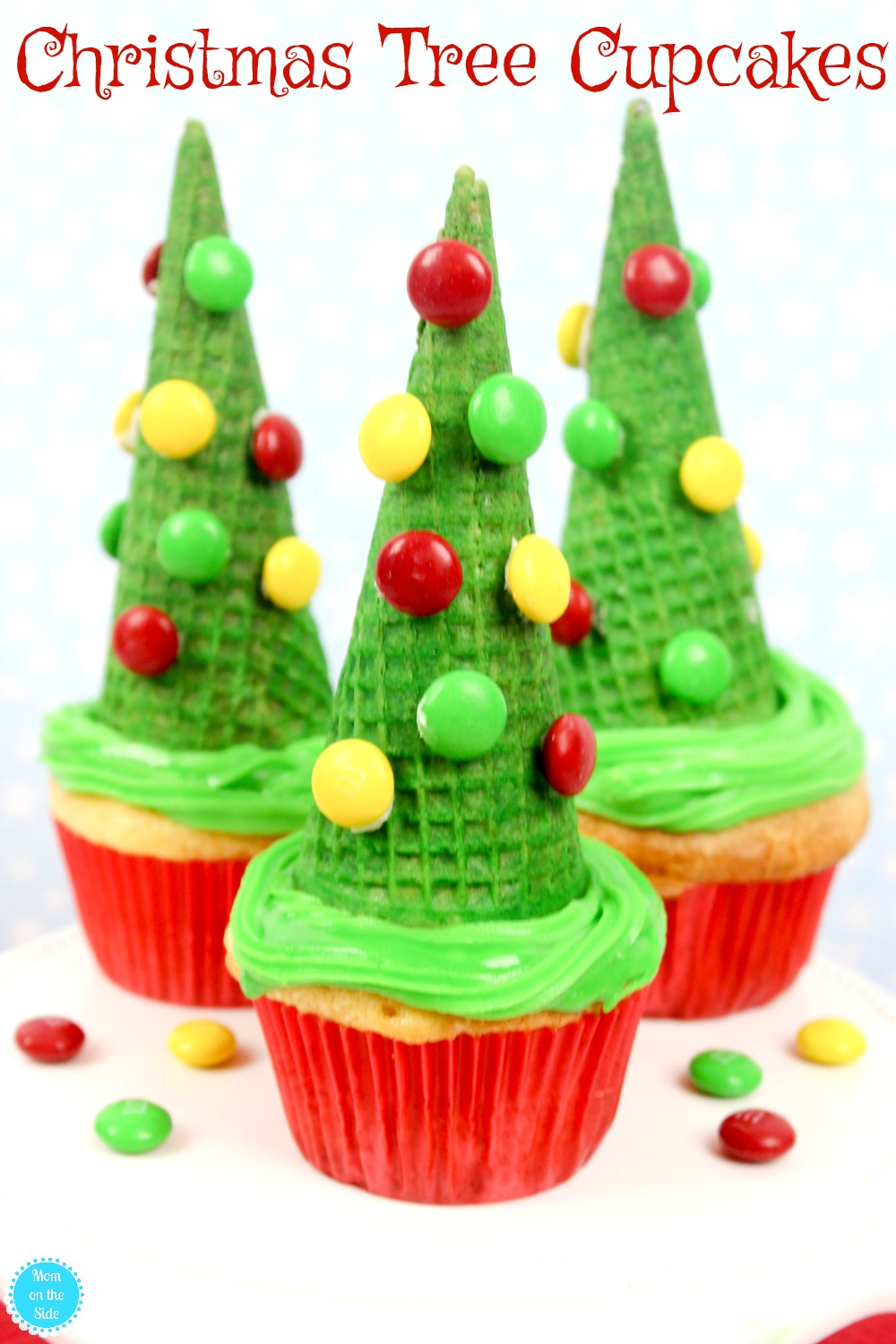 Christmas Tree Cupcakes
The full recipe for how to make Christmas Tree Cupcakes is at the end of the post, but it's as simple a baking and frosting some cupcakes, and decorating sugar cones.
We used M&Ms for decorating because they look like little ornaments on a tree. You could also use crushed up candy canes, sprinkles, and sugar crystals to decorate the trees.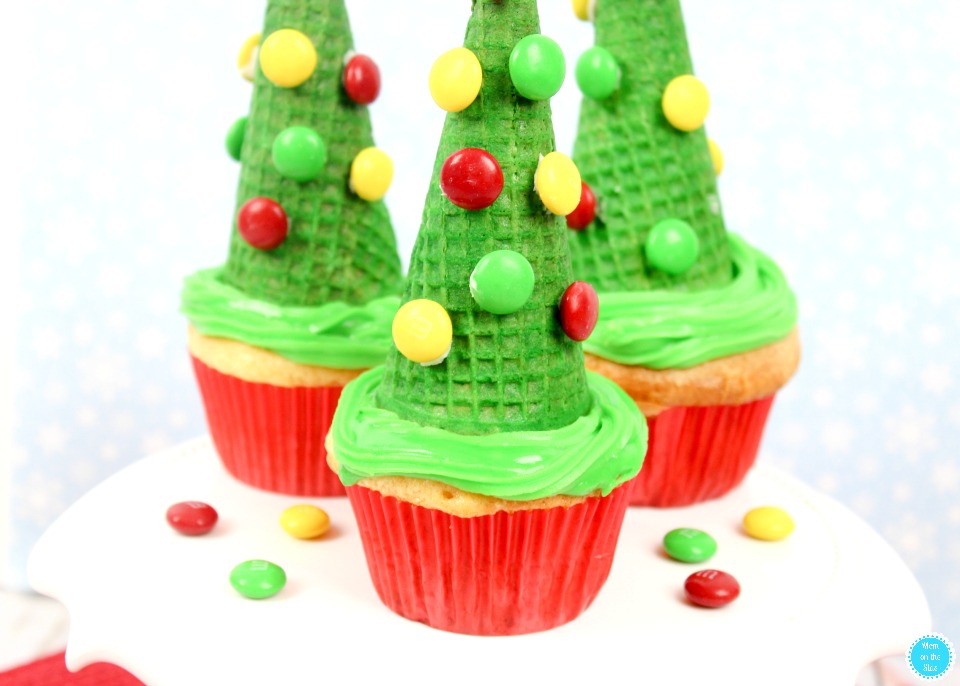 To get green frosting you have two options. You can mix store bought frosting and green food coloring together to get the desired color or you can use this
Betty Crocker Green Cupcake Frosting
. To make the sugar cones green, we used 
Green Wilton Color Mist Spray
. It dries fairly quickly and is a great shade of green for Christmas trees.

Aren't these Christmas Tree Cupcakes adorable?! They'd look great as a centerpiece on the kids holiday table or for classroom parties if your school still allows you to bring homemade treats. Our school district doesn't allow them but I'll be taking some to our family Christmas party. I might even make the kids sing "O Christmas Tree" before I let them enjoy them!
Christmas Tree Cupcakes Recipe
Ingredients
6 cupcakes
6 ice cream sugar cones
green frosting (or use white frosting + green food dye)
Wilton Color Mist Spray – green
M&M candy – green, yellow and red
Instructions
Preheat oven to 350 degrees.
Line a 6 cup cupcake pan with liners.
Prepare the cake mix according to directions. Pour into the cupcake pan.
Bake for 15 minutes or until the top is golden brown.
Let cool.
Add store-bought frosting into a bowl. Add green food coloring and mix until the desired color of green. You can also use this Betty Crocker Cupcake Frosting.
Pipe the green frosting onto the cupcakes and then set aside.
Spray the sugar cones with the color mist. Set aside and let dry.
Once the sugar cones (Christmas trees) are dry, place a dot of frosting on the back of an M&M and then place it on to the tree to act as ornaments. Repeat and place about 10 M&M's on each cone.
Set the sugar cone on top of the green frosting on the cupcake.
Save these Christmas Tree Cupcakes to make each holiday season!