Nowadays I'm planning holiday kids tables, but I remember the days of sitting at the kids table for holiday meals. What about you?
A folding table somewhere away from carpet, or in a place where stains weren't a big deal. Bigger kids helping littler kids, and teasing each other about whose moving to the adult table sooner.
Once you get to the adult table, you long to go back to the kids table because well, the kids table is pretty epic, you just don't realize it until you aren't there.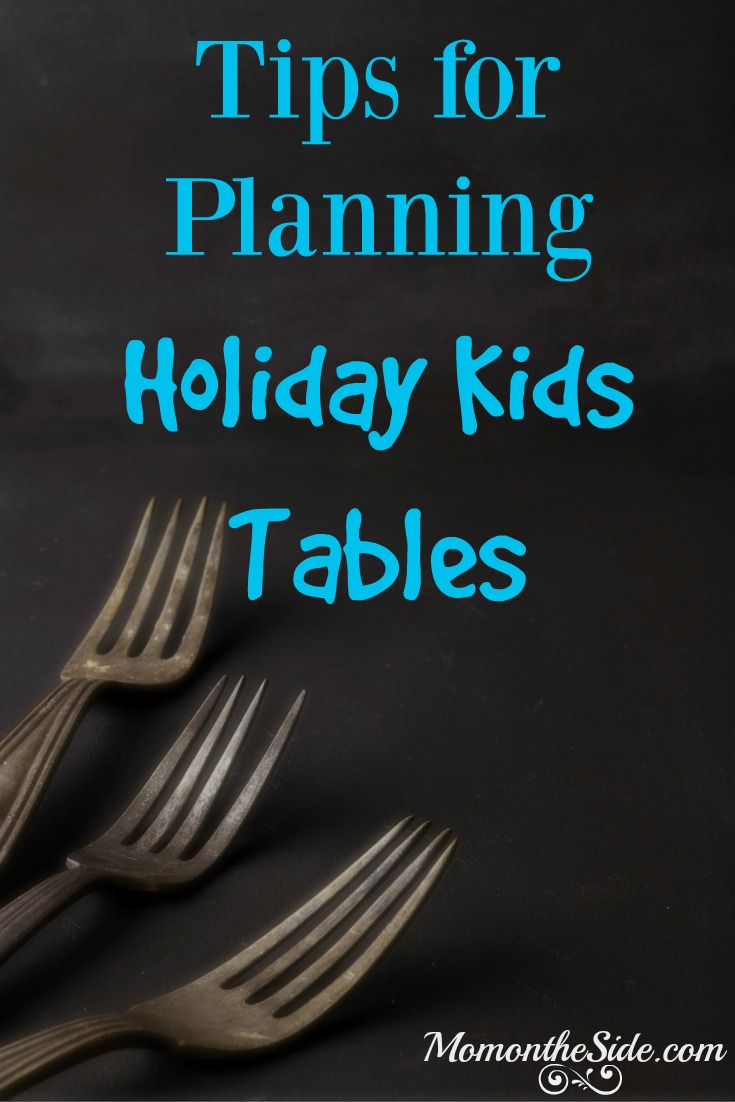 Tips for Planning
Holiday Kids Tables
At our holiday meals there are a lot of people. Everyone simply can't sit together at one table so we almost always had a kids table. Kids tables can be pretty epic for several reasons.
My grandma would put a candy centerpiece in the middle so dessert was right there. Conversations with cousins are way more interesting than with uncles, when you are 8. You could be a kid at the kids table, versus behaving like a grown up at the adult table.
While you are planning for the upcoming holiday, don't forget about the kids tables. Make them epic with these tips for planning holiday kids tables!
Make the Best Holiday Kids Table
#1 Get Crafty with a Centerpiece: To keep the kids busy before the holiday meal is ready, have the make or decorate a kids table centerpiece or place-cards. I find lots of fun and easy Centerpieces on Pinterest to give you some ideas!
#2 Multi-tasking Tablecloth: Use craft paper for a tablecloth and leave a box of crayons out so the kids can draw on the tablecloth. This is a great way to keep the toddlers and little kids entertained during dinner as well.
#3 Nearby Napkins: Place a stack of napkins on the table, or give the kids each their own cloth napkin if you're using those. Accidents are going to happen and being prepared helps clean-up go quickly.
#4 Dinner Games: The older kids at the kids table may enjoy getting to know each other even better with dinner games.
#5 Mocktails for Toasting: If your family does a toast at holiday dinners, have mocktails at the kids table so they can join in as well!
What are your tips for planning holiday kids tables?