While on a couples getaway to Minneapolis in July, my husband and I made a stop at Minnehaha Falls. The weather was perfect for hiking the creek and taking in the beautiful waterfall.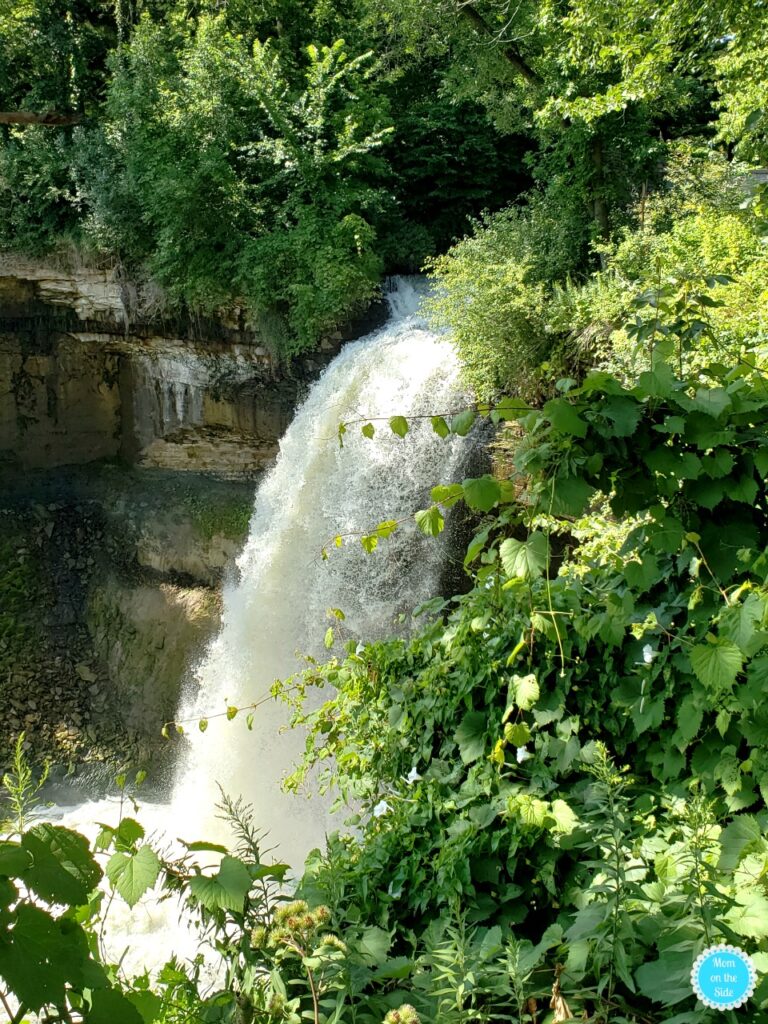 The second we arrived we knew we had to bring the kids to Minnehaha Falls too. As luck would have it we were returning to the area to stay at Great Wolf Lodge Minnesota a few weeks later.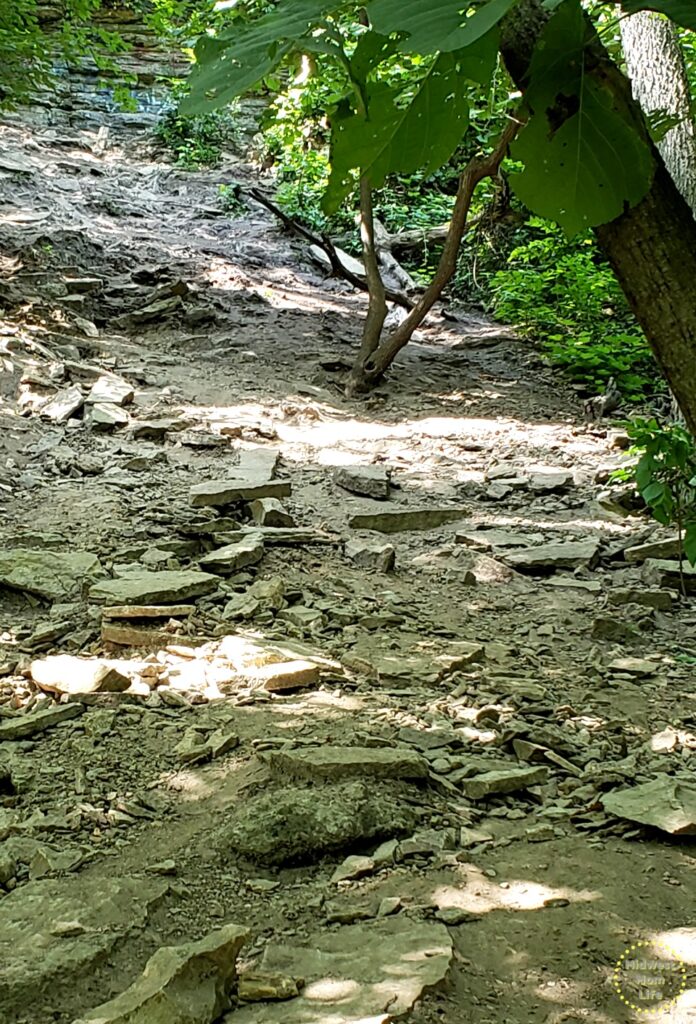 You can bet we planned a few hours to spend at Minnehaha Park. Thankfully our first trip without children gave us a chance to prepare for taking kids to Minnehaha Falls the second time around.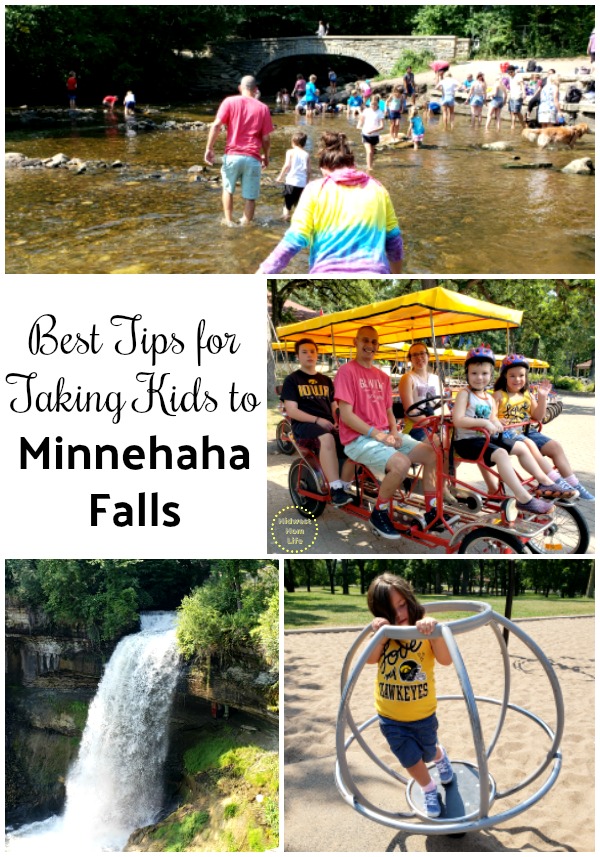 Best Tips for Taking Kids to Minnehaha Falls
#1 Pack Extra Clothes or Swimsuits
There is a portion of the creek at Minnehaha Falls where the kids can get in and play. It's a rocky bottom area that's maybe 2 feet deep in spots.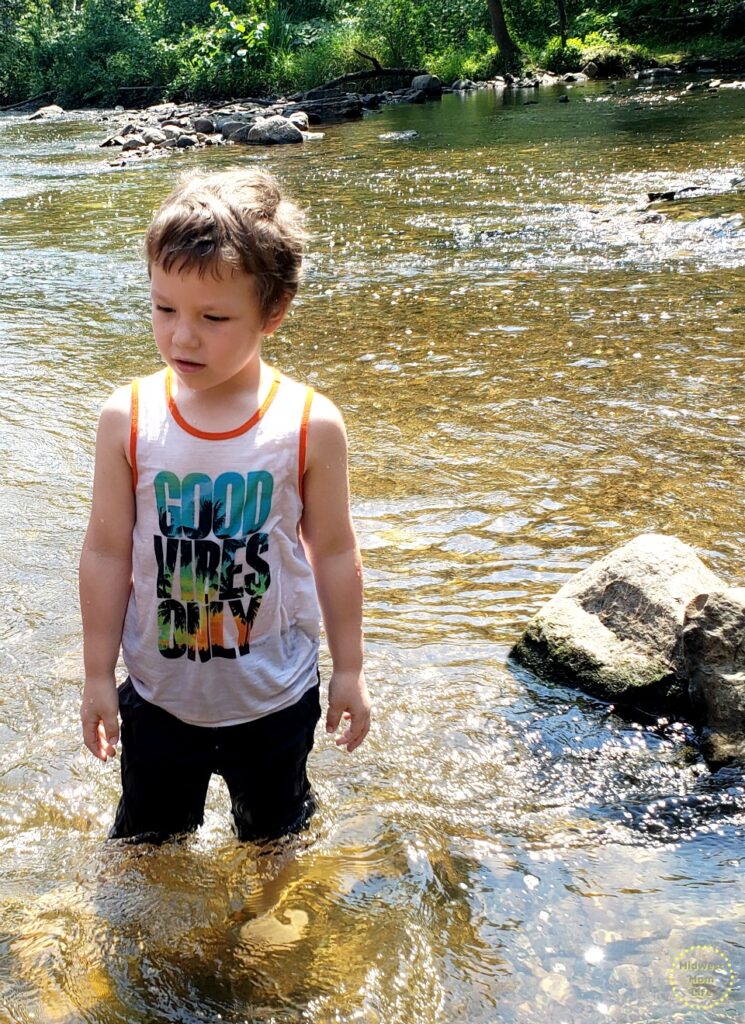 Perfect spot for kids to get their feet wet and cool down if you're hiking. Packing extra clothes or swimsuits is a good idea so no one is riding in the car wet.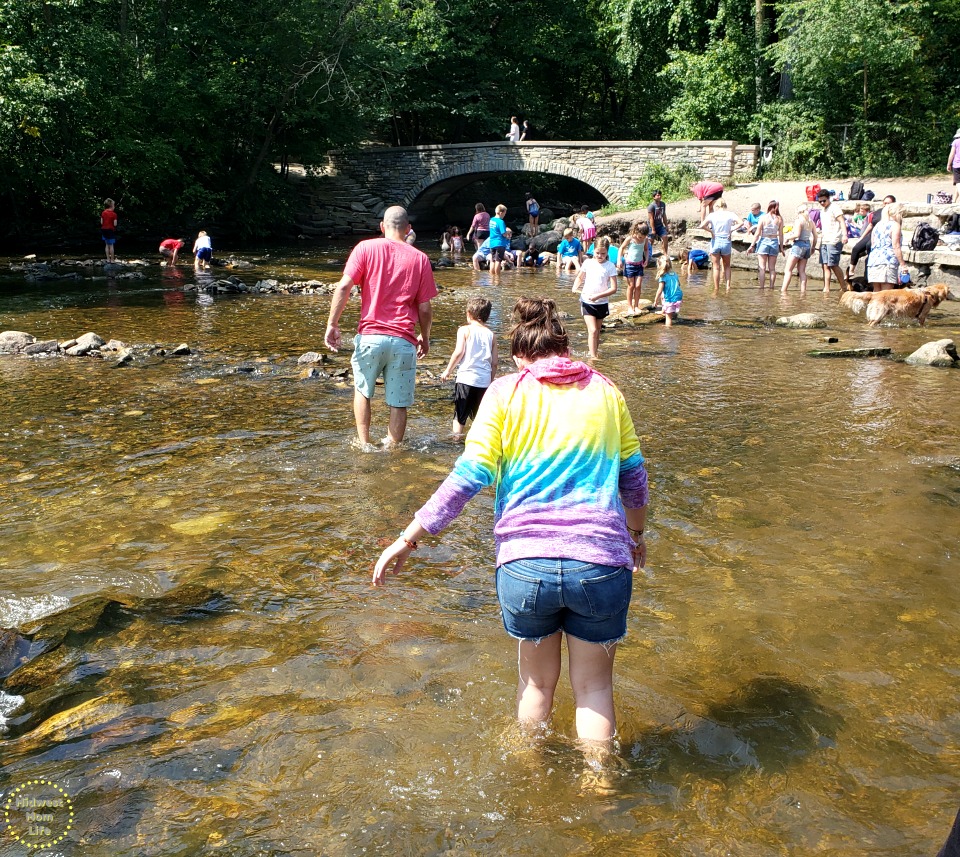 #2 Rent Bicycles
There are several types of bicycles you can rent to explore the park on. We did that when we returned with the kids. All 6 of us fit on one bike and let me tell ya…it's work! Getting up those little hills with a full bike makes your thighs burn. Fun and a great workout in one!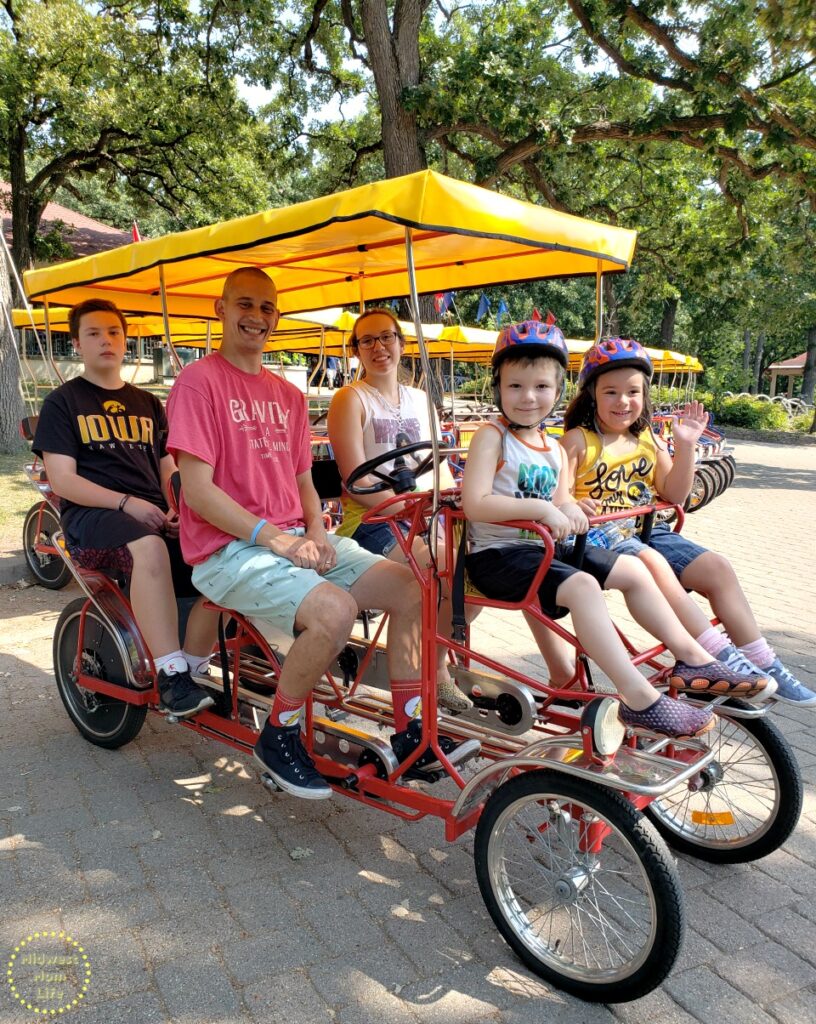 #3 Wear Your Walking Shoes
You'll get plenty of exercise in walking around Minnehaha Park. There are also trails to walk along Minnehaha Falls. The paths are cleared away really well and portions have boards to walk on. There is plenty of rocky areas to climb and explore as well, something older kids will love to do!
#4 Take a Break at the Playground
If you need a break from the hiking there is a really neat playground at Minnehaha Park. It's located on the opposite of Sea Salt Eatery from the waterfall and there are benches and shady picnic spots too.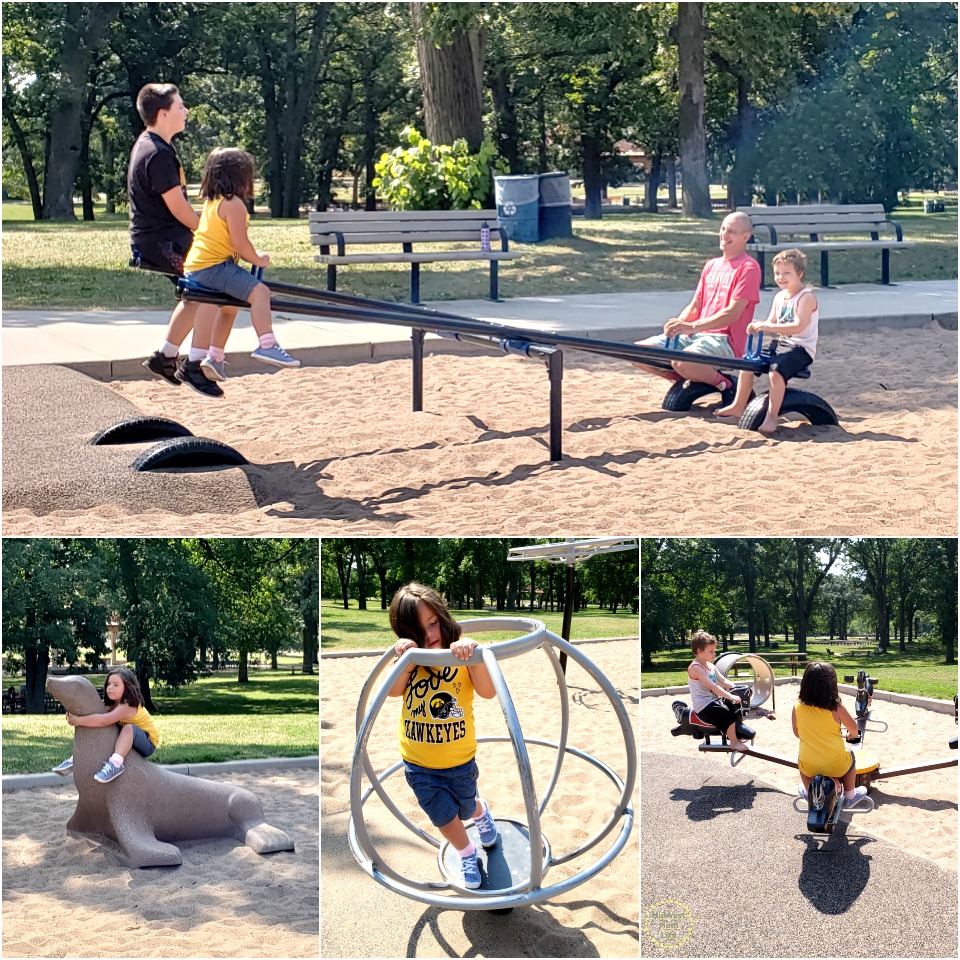 We also spotted what looked like another playground across from the creek where the kids can play, but we haven't made it over there yet. Next trip!
#5 Best Family Picture Spot
After you climb the stairs down to the bottom of the waterfall you'll probably notice people gathering in the corner by the fence. That's the best family picture spot and someone around will happily snap a photo for you, probably in exchange for you snapping theirs so it's a fair trade-off! It's a great spot to get it before everyone is sweaty from hiking or wet from playing in the water.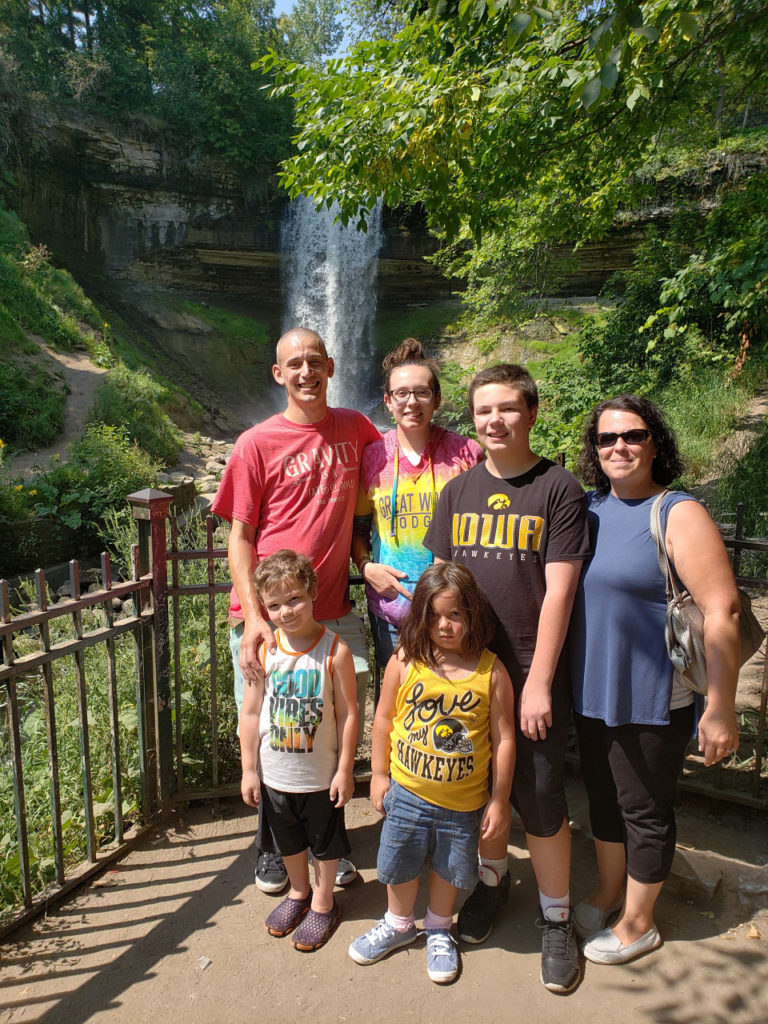 Have you taken kids to Minnehaha Falls?
Do you have tips to share to make the visit as memorable and stress-free as possible?