Many kids are unable to have traditional birthday parties while social distancing. Because of that, Virtual Birthday Parties are becoming popular. There are even Virtual Birthday Party Games everyone can play together!
Are you planning a virtual birthday party with friends or family? Check out these Virtual Birthday Party Games and make it a celebration to remember!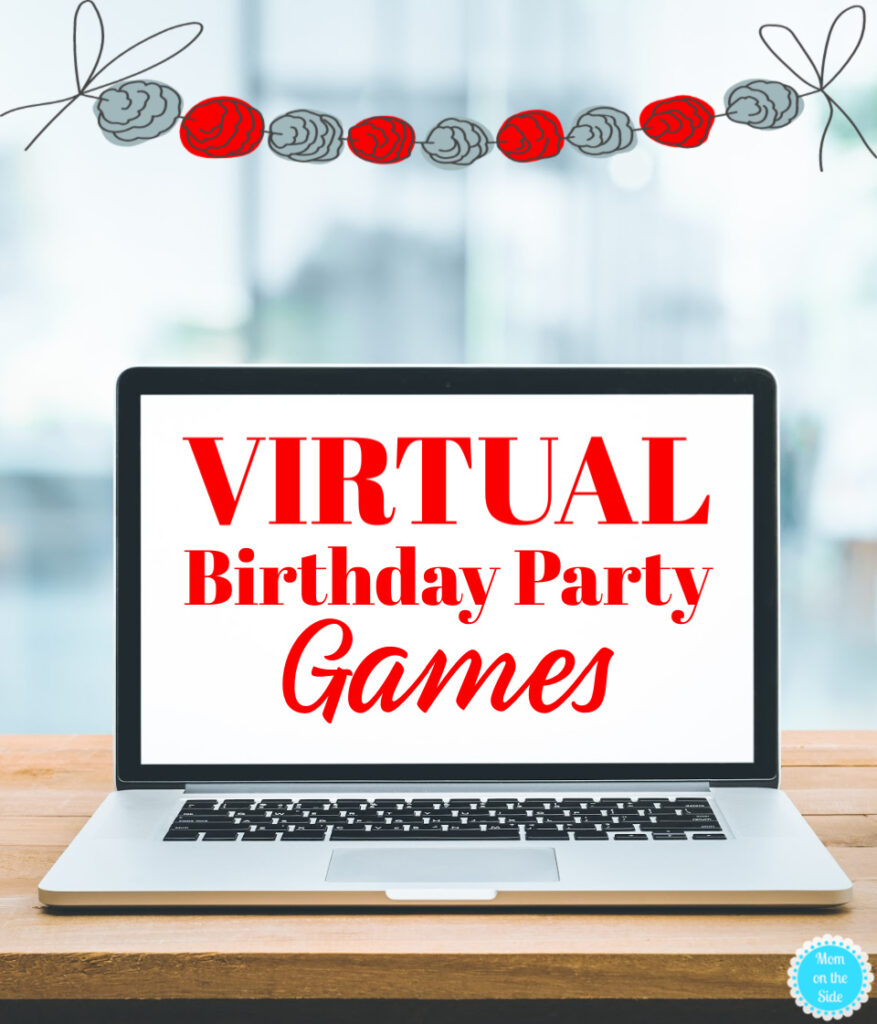 Virtual Birthday Party Games
Virtual Scavenger Hunt
For a virtual scavenger hunt, the party host has a list of scavenger hunt items. The virtual guests search around their house for each item. Set a time limit and have each person show their item before moving on to the next.
If you need some ideas for a birthday party Virtual Scavenger Hunt here are some things to put on the list:
Dessert
Candle
Balloon
Card
Something Colorful
Something That Makes Noise
Bow
Virtual BINGO
My twins are playing BINGO during an upcoming Google Meet with their classmates. It's great for big groups like birthday parties and easy to do!
Print off the BINGO Cards below (there are 5 different ones) and mail them to party guests or email them for them to print. Print an extra card for yourself to cut out the images you will be calling.
–> PRINT BINGO CARD #1 HERE <–
–> PRINT BINGO CARD #2 HERE <–
–> PRINT BINGO CARD #3 HERE <–
–> PRINT BINGO CARD #4 HERE <–
–> PRINT BINGO CARD #5 HERE <–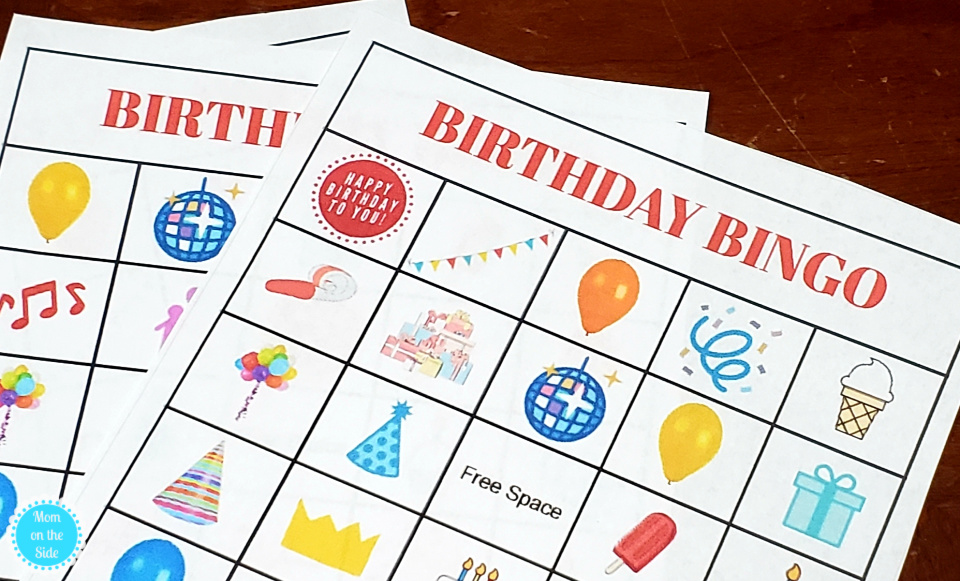 Would You Rather Virtually
Kids love playing Would You Rather and it makes a great Virtual Party Game! Make a list of Would You Rather questions and have each virtual guest answer them.
If you need some birthday themed Would You Rather questions here are some ideas:
Chocolate or Vanilla Ice Cream
Money or Presents
Wrapping Paper or Gift Bag
Cake or Cupcakes
Sprinkles or No Sprinkles
Party Hat or Noise Maker
Virtual Trivia
Have the birthday boy or girl pick their favorite topic and create trivia questions around it. You can find trivia questions online for just about any topic to help you out!
You may even have great Virtual Party Games right at home. If you decide to go with one of these just make sure to inform your guests so they can have it n hand too!
Yahtzee
Pictionary
Charades
Battleship