Over the course of my fitness journey the past three years, I've wondered about different types of vitamins and dietary supplements. Should I be taking anything to replenish what I'm burning or lacking? Would taking something better my over wellness? So many questions but I never took the leap until this year when I added Ashwagandha Gummies to my routine.
(This post is in partnership with Goli. Any opinions are 100% my own.)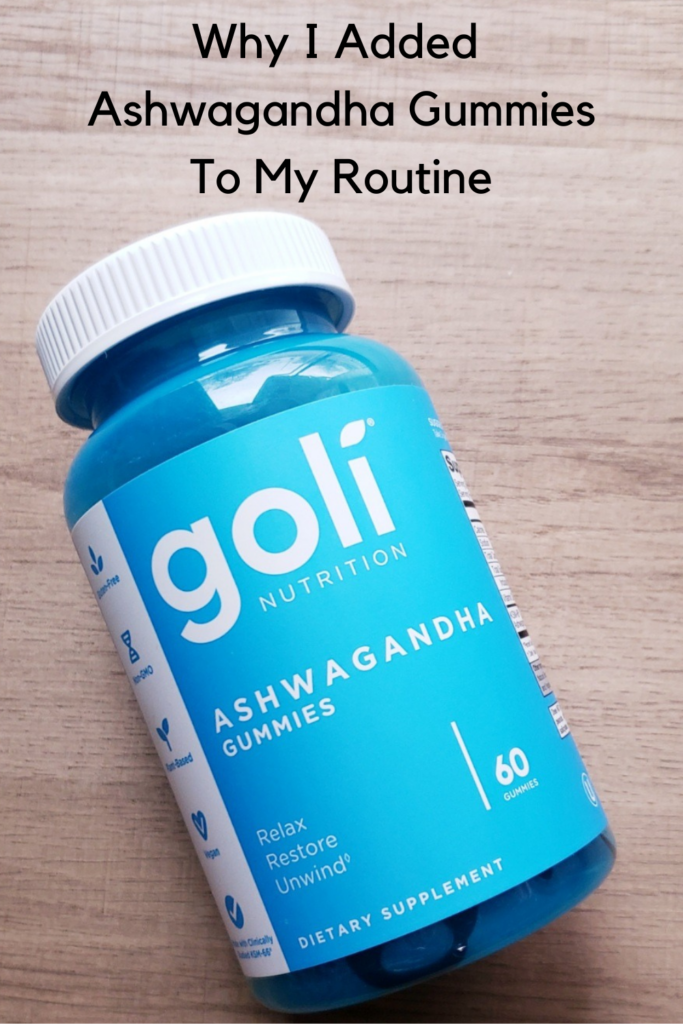 Why I Added Ashwagandha Gummies
To My Routine
I started taking Goli Ashwagandha Gummies to help me relax, unwind, and sleep better. When I get good sleep I'm a better mom, a better employee, and more motivated to do my workouts each day.
The Goli Ashwa Gummies smell SO good! The mixed berry flavor is good, too, and the texture reminds me of fruit snacks. It is suggested to take two, twice daily, so I take two before bed and two after my workout in the morning.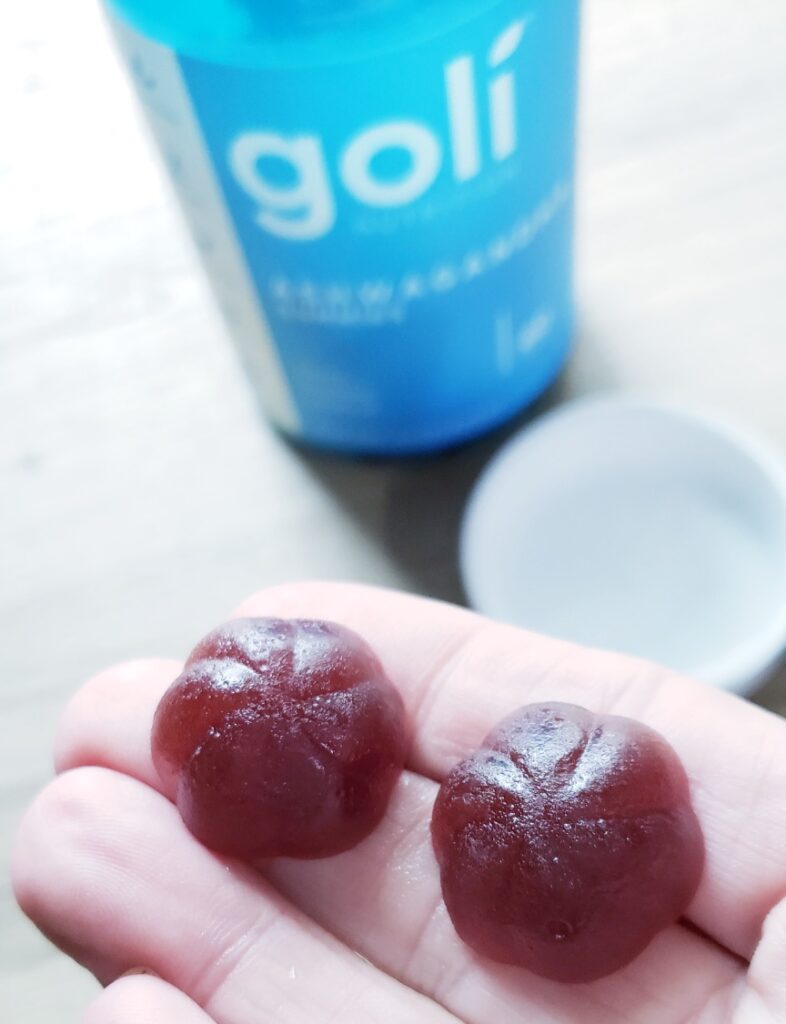 I'm a few weeks into taking them and I've noticed I am falling asleep easier than I was. I do feel more rested when I get up in the morning and that is what I was looking for. I've still had some insomnia nights thanks to perimenopause, but overall I'm pleased with how I'm feeling after adding Ashwagandha to my daily routine.
What is Ashwagandha?
Ashwagandha is an ancient Indian herb that has been recognized for its medicinal properties for over 5,000 years. Rooted in Ayurveda which is a holistic and traditional system of medicine based on the concept that health and wellness are dependent on a balance of physical and mental health by using natural medicine.
Also an adaptogen, Ashwagandha is a plant that helps the body maintain balance and adapt to stress. This function is well-documented and backed by modern medicine.
Goli Ashwagandha Gummies specifically, are made with KSM-66® Ashwagandha, Vitamin D, and Pectin. This blend of ingredients supports several beneficial things for women, like reducing stress, promoting relaxation and better sleep, boosting sexual function, and more.
Do you already take Ashwagandha? I'd love to hear your experience!
Shop Goli.com and save 10% with code momontheside