Strawberry Milkshakes, Shirley Temples, and Cherry Slushies. There are several pink or red Valentine's Day Drinks for Kids to choose from.
Growing up, my mom always made a holiday-themed breakfast with colored milk based on the holiday. Valentine's Day was always some shade of medium pink to light red, and sometimes the eggs too!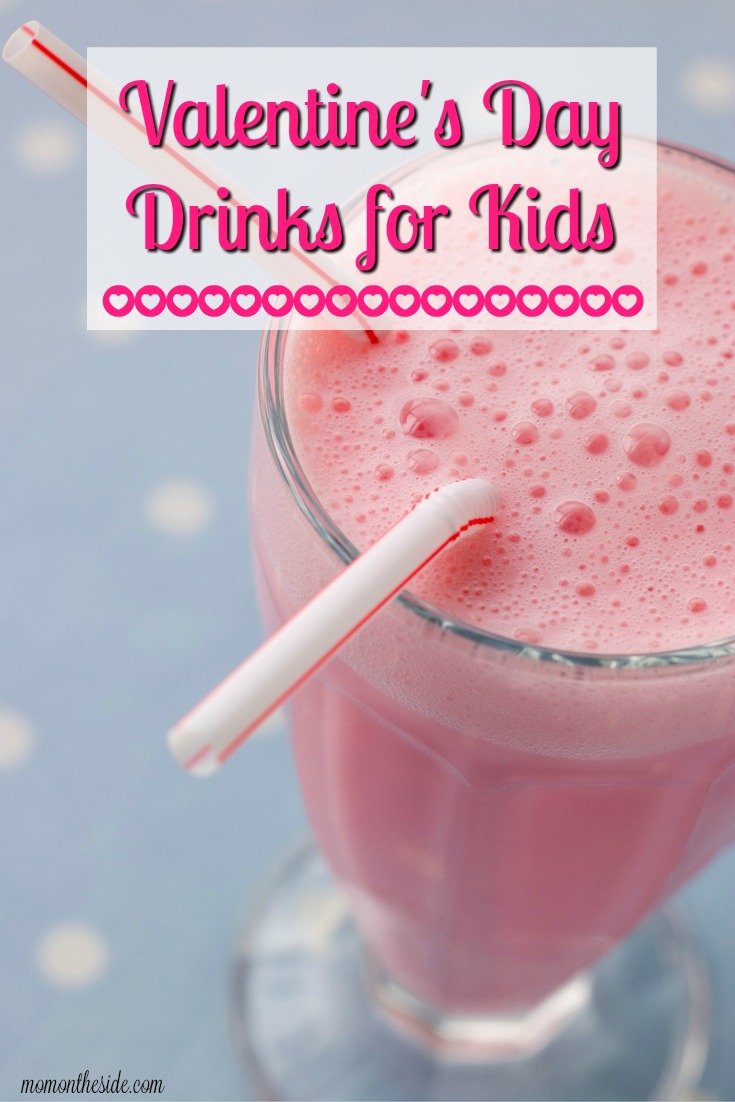 Do you like to make holiday-themed foods for your kids too? Here are some Valentine's Day Drinks for Kids that make for a fun Valentine's Day treat!
Valentine's Day Drinks for Kids