Did you know there are ways to use your library card to save, beyond books? Depending on what services your library offers, there can be all sorts of things to use your library card or library membership for.
Check out this list of ways to use your library card for new ideas! Make sure you check with your local library to see what they offer.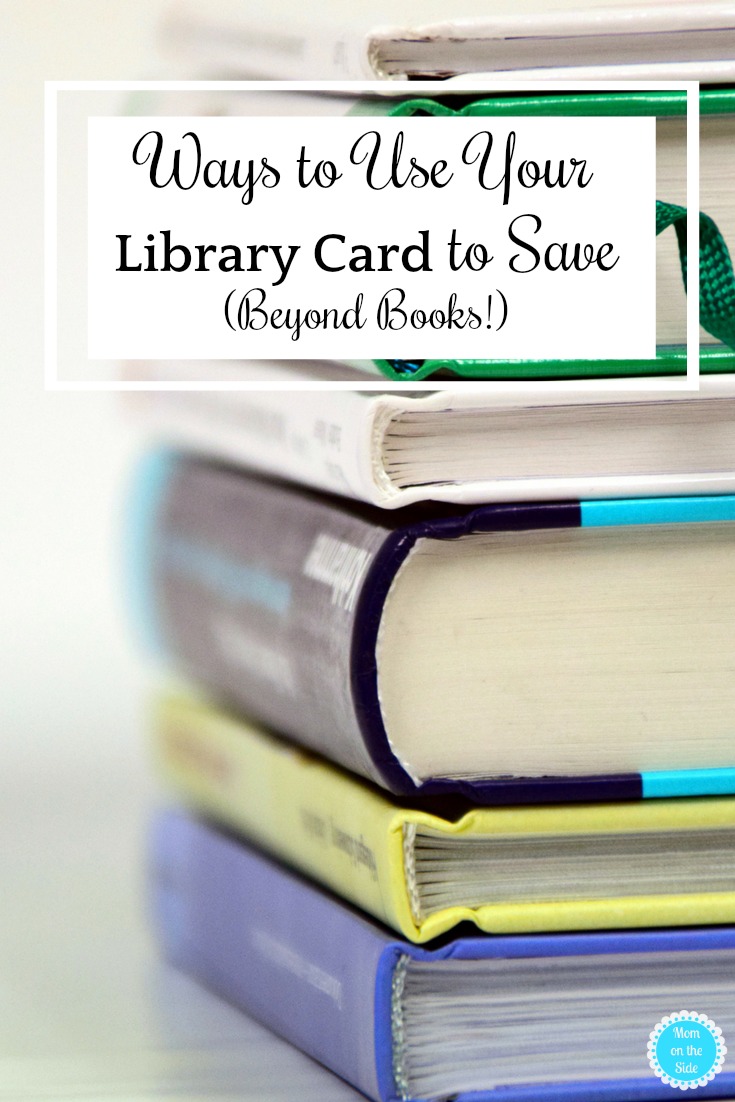 Ways to Use Your Library Card
to Save Money
#1 FREE Internet
If you don't use the Internet much, you could cut out your Internet bill and swing by the library instead. Many libraries offer a computer area with free Internet access. They may have time limits on terminals and charge you a few cents to print but it may be worth it.
#2 FREE Movies, Music, and Video Games
I love scoping out the New Releases on DVD and CD. This could save you money on movie rentals and music downloads.
Check out the library the next time you plan a family movie night. Not sure if your child will like a certain Video Game? Check it out and give it a whirl before you buy. Grab a holiday-themed CD for an upcoming get together instead of spending time creating your own disc.
#3 FREE Artwork
Our library carries a nice variety of artwork and paintings. You can check these out if you are hosting an event in your home or just looking for a new look for a little bit. You could also donate the artwork you no longer want to give it new life in someone else's home.
#4 FREE Test Prep
Studying for a big exam? Stop in and access resources to help you prepare the SAT, GRE and more. You may also find other homework resources that could help you avoid the cost of a tutor.
#5 FREE Playgroups
Many libraries offer Mommy and Me style playgroups and reading groups. These were great for my son before he was able to go to preschool.
There were several groups during the week for different ages and they would read, sing, play interactive games, and make crafts. Great way to meet other moms and dads and get some social interaction for your child before they get to school.
You can call your local library or visit their website to find out what free services they offer to library cardholders. Find out what ways you can save yourself a little extra.
Is there a way your library has saved you money? I would love to hear about it.