This shop and post on Surviving a Day with Twins have been compensated by Collective Bias, Inc. and its advertiser. All opinions are mine alone. #BaronessPatches #CollectiveBias
A day doesn't go by without challenges and "America's Funniest Home Video" worthy moments with twins. Some days I have no clue how I make it through.
I feel like the fact that we're all still alive after four years deserves some kind of celebration. Don't get me wrong, twins are double the blessings, double the kisses, and double the love.
But with all the double good stuff also comes double the bad stuff. Surviving a day with twins is possible but takes some creativity, and I'm sharing some of my secrets today!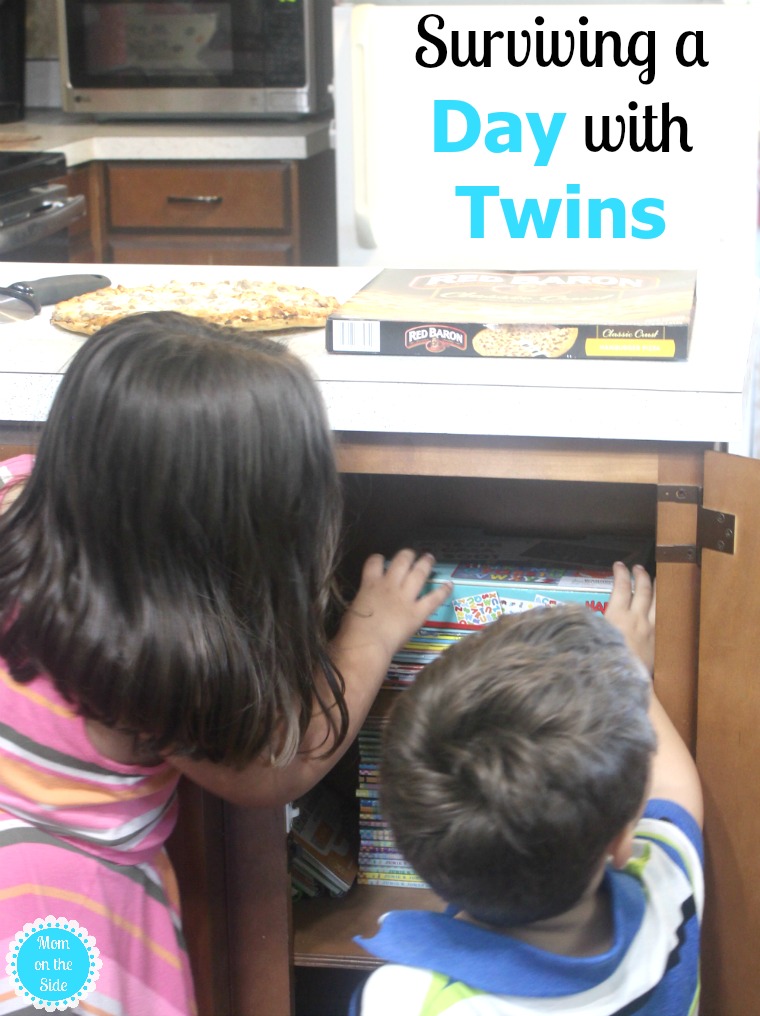 Surviving a Day with Twins
My twins are four right now. A day with them is highly entertaining, exhaustingly brutal, and sometimes embarrassing.
Survival skills often kick in the second their adorable sleeping eyes pop open. No mother should hear the words "morning mom, I'm bored" before caffeine. Not only boredom but fights about what we should do to not be bored.
Having twins doesn't mean they want to do the same things every day. The opposite is true for my boy girl twins.
Eight times out ten they want to do something different. Even if they do agree on something, like going to the park, one is usually upset when we arrive because it's not their favorite park.
One thing I do to combat that is taking turns on picking things, like the park we go to. Another thing is drawing pictures on the calendar of things we will do that week.
Our daily adventures range from trips to the library, visiting the zoo, playing at the park, and they usually talk me into taking them along to Walmart at least once a week.  The last time they went with me, was by far the most embarrassing time taking the twins to the store by myself.
I was picking up some medicine and my mistake for parking the cart next to the feminine products. While waiting for a lady to grab what she was getting so I could grab what I wanted, the twins in unison yelled: "Look, mom, it's the things you use for your butt!".
I turn around and they are holding an extra large package of pads proudly in the air. I died. Pretty sure I turned redder than the shoes  I was wearing.
I should have known a simple trip to Walmart for medicine and frozen pizzas for dinner would include excitement. Last time it was someone hitting me in the parking lot, and this time it was blushing in aisle 6.
Red clearly was the color of the day for me, from my face to my shoes, to the Red Baron Pizzas I grabbed. The twins are lucky I love me some Red Baron pizza and that despite the blushing, I'm used to them embarrassing me at least once a week, especially in public. Sorry, I have no secret for surviving that…you just learn to laugh at their adorable honesty.
While I have no secret to surviving twins who embarrass you, dinner time is one thing I do know how to survive with flying colors. First, having a great wingmom to help with mealtime chaos is step one of surviving dinner with twins.
The Baroness steps in on days with twins that are so messy and stressful they suck the mommy meter dry. Those days, the oven gets preheated and I'm thankful for a freezer stocked with Red Baron.
Another thing that helps dinner time is giving twins individual tasks to do while dinner is prepping. At four they are able to help set the table, and my twins also love to help mix up easy side dishes and drinks, like B.E.L.T Salad and Blender Lemonade that I usually pair with Red Baron on pizza night!
B.E.S.T Salad is made with crumbled "B"acon, sliced hard-boiled "E"ggs, "S"pinach and "T"omatoes. See what I did there? You're going to love saying this salad as much as you love eating it. The best part, all you have to do is toss it all in a bowl and place on the table.
3 Ingredient Blender Lemonade is so tasty and easy to make. It's a hit with my whole family when I make it, and washes down a Red Baron® Brick Oven Pepperoni dinner perfectly. All you do is toss fresh lemons, sugar, water and ice cubes in a blender. Strain it when you are done to remove seeds and peel, and pour into a glass.
Ingredients
Juice of 2 Lemons
1/4 Cup Sugar
1/2 Cup Ice Cubes
2 Cups Water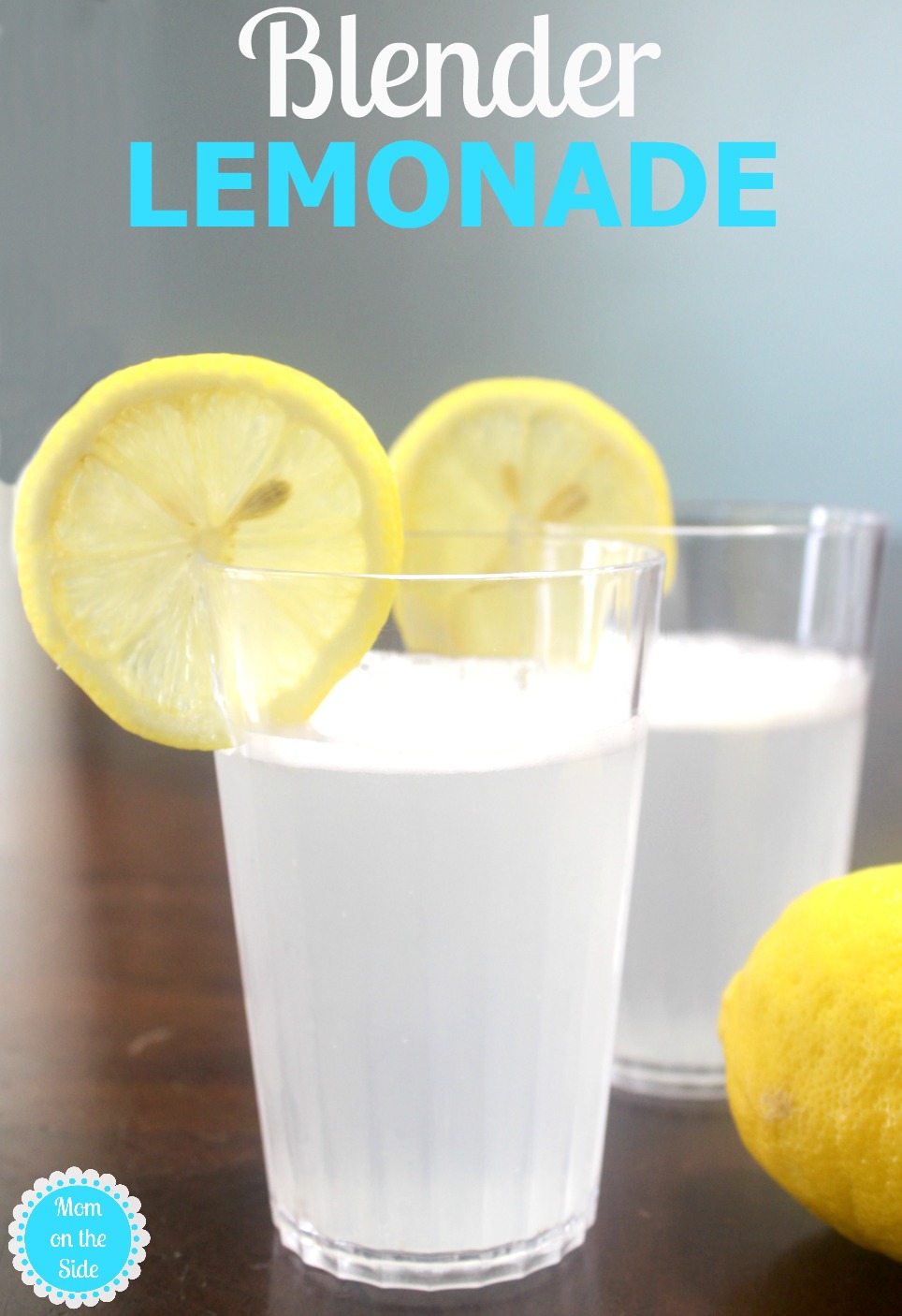 My twins also have their own sets of dishes and cups for dinner time right now. When they get older they will use the same ones as everyone else.
For now, though, unbreakable dishware on a shelf they can reach makes mealtime smoother. For a long time we had all the same colors for them, but over the last year, they've started to show their individual likes. So far, no fights over who has what and they love having their "own" colors.
One of my biggest secrets to surviving a day with twins helps sneak in some me time for mom. A dining room cupboard dedicated to twin friendly activities so they can play together after dinner.
Puzzles, coloring books, and games twins can play together. That alone gives me a good 15-20 minutes so I can prepare myself to tackle bath time with twins.
When bath time arrives, it means one step closer to surviving a day with twins. Hooray! Some nights, bath time with twins is like diving head first into a tidal wave in a toy box with an angry baby octopus.
Eight different limbs splashing around, each one determined the other should be washed first, and there's more water on the floor than in the tub. Because I have boy girl twins, we started giving them separate baths this year.
They love the extra space during solo baths and no more fighting over who gets washed first. The water mess isn't going anywhere, so I just grab a towel and use the spillage to mop up the bathroom floor when they're done!
Bath time brings bedtime. Do you hear the cheers and chants in your head for surviving another day with twins?
Lights out and a made-up story by mom to end the day. I'm pretty sure in another life I was the author of children's books. The fictitious characters and pretend adventures I come up with are quite impressive from a four-year-olds standpoint.
But, there are nights when my brain cells are straight up depleted from the day. On those nights, the stories are more of a twin birth story/mommy's childhood kind of genre.
See, I told you surviving a day with twins is possible. As my twins have gotten older I've learned to adjust to what works.
Learned to find creative solutions to recurrent problems. The two most important things I've learned to do in order to survive raising twins are to embrace the imperfect and to laugh.
Boy, do you have to learn to laugh at yourself! Go on mom, take on the day with twins, and keep Red Baron in the freezer for those nights that needs help from a great wingmom.