Over 25 chapter books for preschoolers that mom and dad will enjoy reading aloud!
A story that is entertaining, moves quickly, isn't too long, and holds the interest of a four-year-old. Seems simple enough but finding chapter books that are appropriate for toddlers can be extremely challenging.
If you are looking for chapter books that are perfect to read aloud to your preschoolers, this list will be a great resource! These options are perfect for both boys and girls. You can also use this list for your older kids who are just starting to be able to read on their own too! 
(This post contains affiliate links to some of our favorite chapter books for preschoolers.)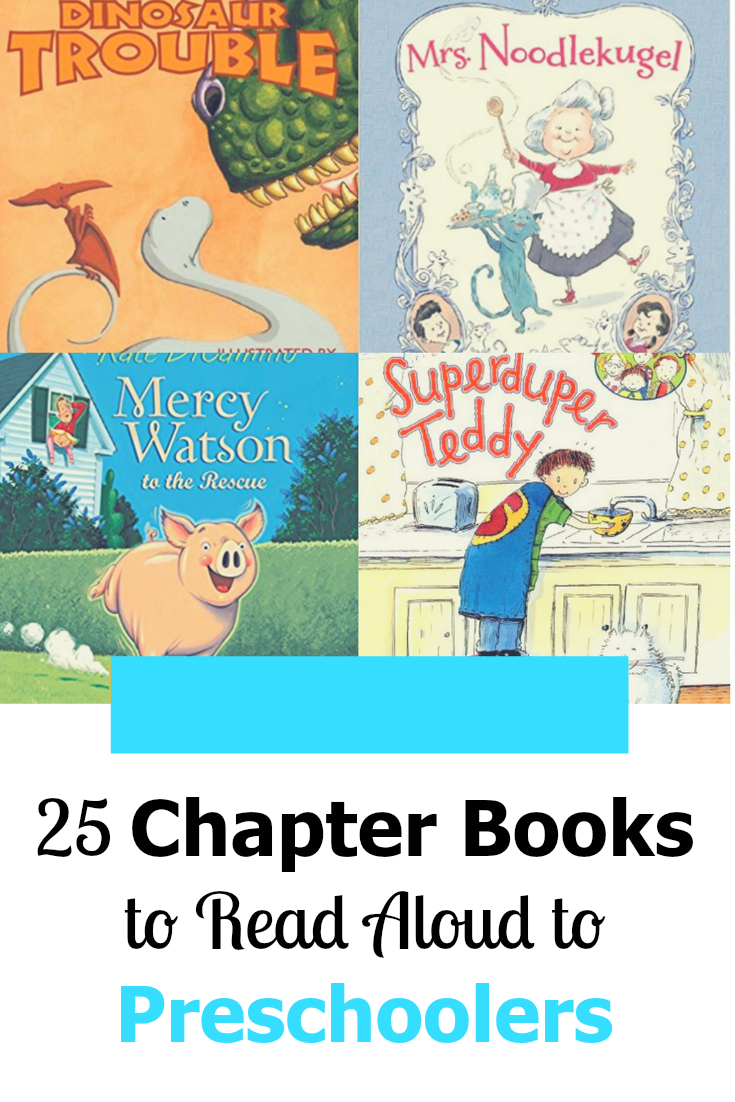 25+ Chapter Books for Preschoolers