You don't have to be a Game of Thrones fan to enjoy this White Walker Cocktail. Although it just might help you prepare for an impending zombie apocalypse if you're the doomsday prepper type.
If you're not familiar with HBO's hit show Game of Thrones, White Walkers are humanoid creatures posing a supernatural threat to humankind.
I can assure you this White Walker Cocktail poses no threats, other than threatening to be delicious enough you'll want a second.
Whether you want a Game of Thrones themed recipe for a GoT party or a zombie themed cocktail for Halloween, this White Walker Cocktail with vodka is what you want in your glass.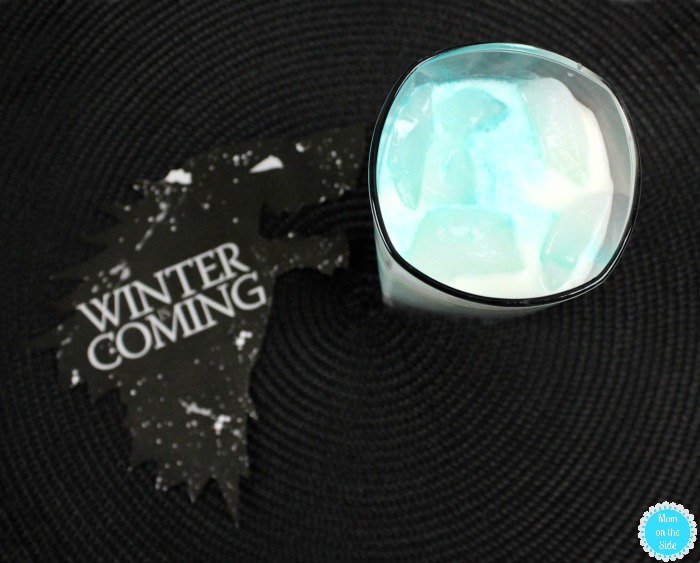 How to Make a
White Walker Cocktail
Making this White Walker Cocktail is super simple, so you can get right to fighting off the supernatural. First, fill a cup with ice and pour whipping cream into the glass.

Next, pour vodka into the glass and finish off by pouring in the Blue Curacao. Stick in a straw and sip your brain into a humanoid creature. You could also divide it up into shot glasses and do White Walker Shots with your friends!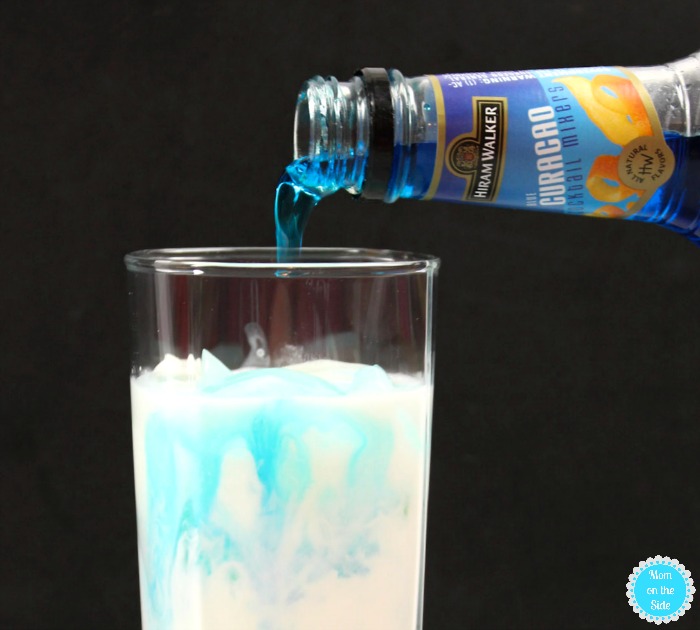 Ingredients
2 ounces of vodka
2 ounces of Blue Curacao
4 ounces of heavy cream
Save this White Walker Cocktail with Vodka for the next time you are mixing drinks!