If St. Patrick's Day has you looking for more than just gold I've got some entertainment ideas for ya! Check out these St. Patrick's Day Movies and Shows on Netflix. There is something to watch for both kids and adults so everyone can join in the Irish fun.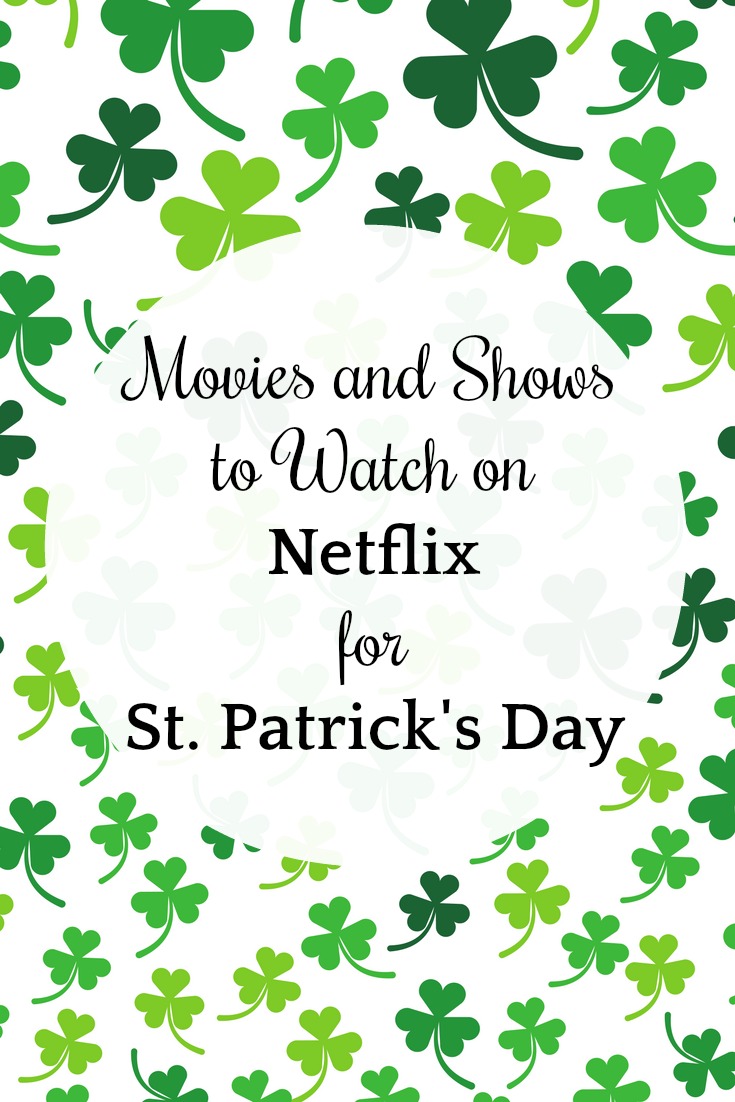 St. Patrick's Day Movies and Shows on Netflix
Leap Year
The trip to Dublin, the marriage proposal – she's got it all planned. The unexpected romance? That she didn't pencil in.
Rebellion Season 1
Ireland, 1916: Militants rebel against the British. Loyalist or patriot? Three fierce women must choose their cause.
Sing Street
When things get tough for this lovestruck teen, he'll start his own rock band. Even if he hasn't a clue how it's done.
Standby
A luckless tourist aid at the Dublin airport reconnects with his love of eight years earlier who is on standby for a flight back to the U.S.
Tales of Irish Castles Season 1
From early Norman fortresses to posh 20th-Century estates, stone castles tell the tale of a millennium of Irish wars, politics, economics, and culture. 
The Irish Mob
This documentary crime series charts the rise of the Irish Mob in America, from urban immigrant poverty to political power and wealth.
The Irish Pub
This film takes a loving look at traditional Irish pubs and the people who run them, highlighting the special friendships they share with customers. 
The Seige of Jadotville
Starring Jamie Dornan, this Netflix Original Film is based on a true story.
Besieged by overwhelming enemy forces, Irish soldiers on a U.N peacekeeping mission in Africa valiantly defend their outpost.
Clifford: Lucky Charm
For the little ones, check out the kids section for Clifford: Lucky Charm! You should find it in the Clifford Series under Season 2.