Cheers! This week's Thirsty Thursday is all about the green. That's right, St. Patrick's Day Cocktails you can enjoy on March 17th.
Cocktails are one of the most popular things on my Pinterest Boards, especially for holidays. There are so many creative cocktails out there, you are bound to find one for you!
St. Patrick's Day Cocktails
The Irish Maid from AWortheyRead.com is a liquified version of a pot of gold. With a double jigger of Jameson's I would agree!
Green Apple Sangria from MadeWithHappy.com is a fun and light drink for St. Patrick's Day. Is there ever a bad day for sangria?!
Shamrock Sipper from GretasDay.com is a super easy low calories twist on a the classic mojito.
Luck of the Irish Shots from RealHouseMoms.com are almost too pretty too drink and they pack a delicious punch.
Irish Mule from JessFuel.com gives the Russian cocktail a lime twist.
Bailey's Martini from Mantitlement.com looks chocolatey and minty, just like my Andes Coquito and just how I like my St. Patrick's Day cocktails!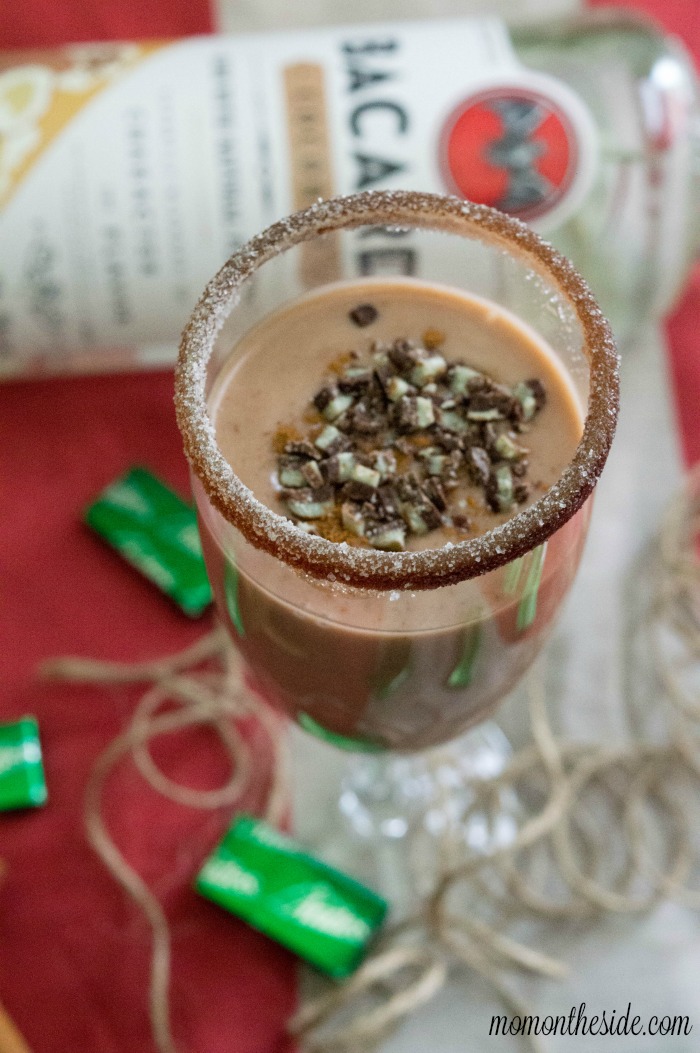 Irish Car Bomb Jello Shots from Always-Al.com are made with delicious layers of whiskey, Bailey's, and Guinness.
Baby Guinness Irish Coffee Jello Shots from FeastandWest.com are two-toned layered Jello shots that taste like spiked coffee!
Wicked Little Leprechaun from Food.com is not only a great name but it also looks super pretty too!
Fuzzy Leprechaun Cocktail from TammileeTips.com also has a fantastic St. Patrick's Day cocktail name and is inspired by the famous Pat O'Brien in New Orleans. I've had the pleasure of drinking at Pat O'Brien but sadly didn't try this. I opted for a Hurricane in one of their beautiful glasses.
Shamrock Midori Melon Martini from 3YummyTummies.com is a smooth and delicious cocktail delicious enough to make any leprechaun jealous.
How to Make Green Beer from BettyCrocker.com is a staple St. Patrick's Day drink around here so it had to be on the list.
Leprechaun's Kiss Martini from InspiredByCharm.com will leave you blushing with it's colorful honey rim and hidden Hershey Kiss.
Shamrock Sour from Pizzazzerie.com uses a little food coloring for a twist on the Whiskey Sour.
Boozy Shamrock Shake from SpendwithPennies.com looks so good I'd probably forget I was drinking alcohol! I be it would pair nicely with these St. Patrick's Day Milano Cookies.
Which of these cocktails for St. Patrick's Day will you be sipping on? I'm torn between the Shamrock Sipper, Fuzzy Leprechaun, and Boozy Shamrock Shake.
Mint shakes are one of my favorite flavors, especially if they have a touch of chocolate too! If you have a favorite St. Patrick's Day drink I'd love to hear about it in the comments below!
If you want something else green and sour, try this Sour Ginger Apple Cocktail any time of year!