Are you as excited about spring as I am?! The windows are open, the days are longer, and date nights can move from restaurants and movie theaters to the great outdoors! If you're ready for all the spring dates like my husband and I are you are going to love this list of all the best spring date ideas for a season filled with love!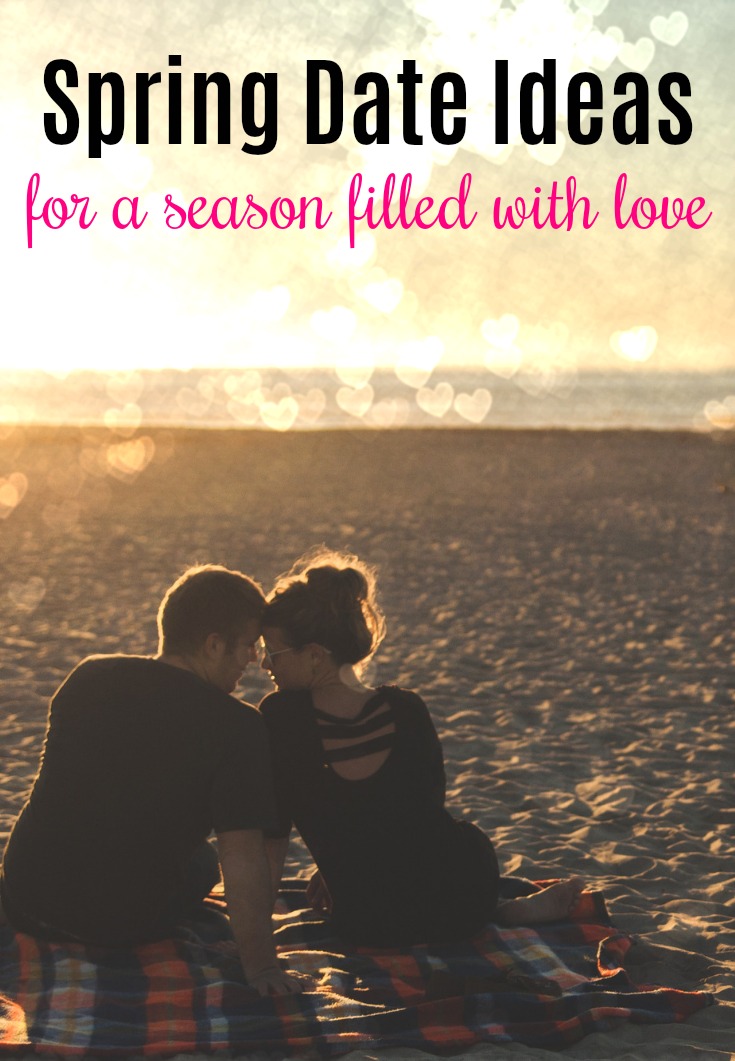 Spring Date Ideas for a Season Filled with Love
Go for a bike ride at sunset.
Take a hike and pack a lunch.
Go on a picnic at a local park.
Karaoke Night at a local bar.
Trivia Night at a local bar.
Visit a local museum.
Play putt-putt or mini golf.
Take in an outdoor festival.
Plan a pool day.
Play yard games or board games outside.
Go to the farmers market.
Have an outdoor movie night.
Lay under the stars with cocktails and snacks.
Make dinner together from the planning to the shopping to the eating.
Go fly kites.
Visit a zoo or outdoor wildlife safari.
Go to an outdoor concert.
Have ice cream at a local ice cream shop.
Volunteer for a local event together.
Go tubing down the river.
Pitch a tent and go camping.
Get friends together for an outdoor game.
Plan a backyard cookout with other couples.
Spend a morning at garage sales.
Visit a local garden and smell the flowers.
Sit in the bleachers at a local sporting event.
Plant flowers together.
Run in a fun marathon together.
Schedule a spring photo shoot.
Go window shopping in a little shopping district.
Tap your inner child and play at a local playground.
Get behind the wheel and go for a scenic drive. Put together a playlist of favorite songs over the years to enjoy on the ride.
Pick up some chalk and decorate your sidewalks or driveway.
Spend the day at a water park or theme park.
Head to a town nearby and be tourists.
Visit a winery.
Go on a food tour.
Tour a brewery and bring some home to enjoy around the campfire.
Pack up lawn chairs for an outdoor movie night event in town.
Take a walking tour and find new spots in your city.
Plan a weekend getaway together.
Eat lunch at a food truck.
Go geocaching.
Hit the local river or lake for some fishing.
Go somewhere you loved going when you were first dating.
Test your aim at a gun range or with ax throwing.
Join a spring sports league together for a weekly date night!
Attend a spring gala for your favorite charity or business.
What are your favorite spring date ideas?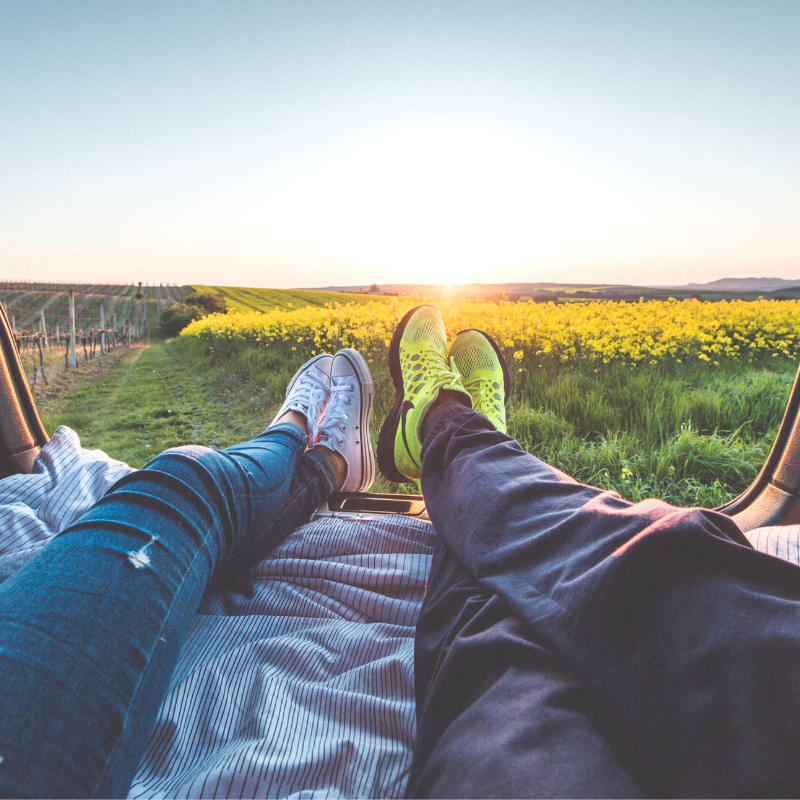 Keep the love going with these Sexy Texts To Send To Your Husband!