This shop and SNICKERS® Cookie Bars recipe has been compensated by Collective Bias, Inc. and its advertiser. All opinions are mine alone. #GameDayGlory #CollectiveBias
Roses are red, violets are blue.
It's Big Game Time for us, how about you?!
Bet you didn't think that's where I was going with that did ya? Not only do I have a vase of roses in the house, but I also have epic game day party food as well.
Our team may be done for the year but that doesn't mean the party is over. The big game is coming up and I'm sharing my tips on How to Host an Epic Game Day Party. Oh, and the best game day dessert – SNICKERS® Cookie Bars!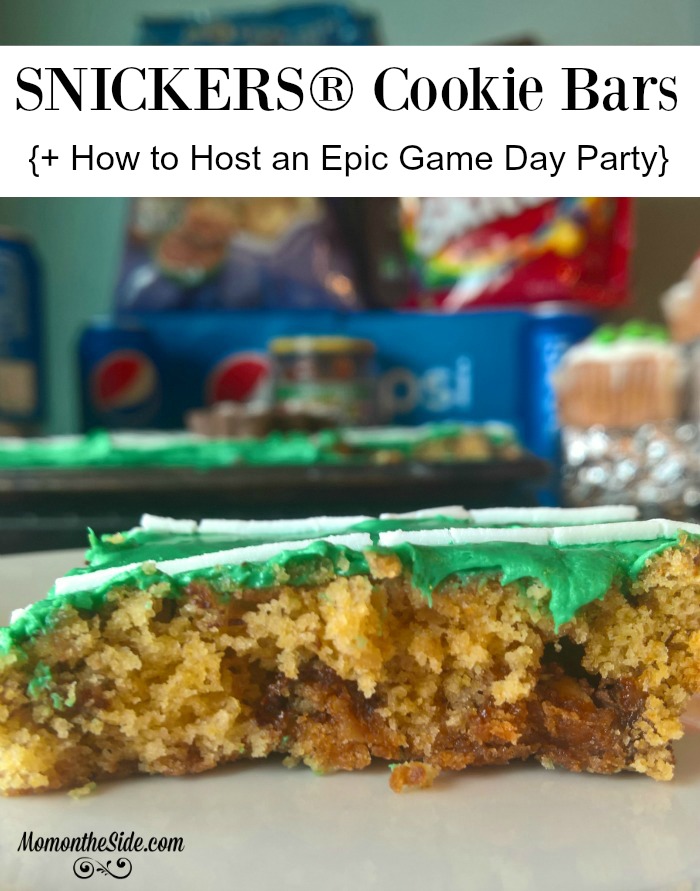 How to Host an Epic Game Day Party
When it comes to parties in our house, easy is the best way! Kids are running around, time is crunched, and we are eager to just enjoy ourselves.
Sound like your house? These tips will help you Host an Epic Game Day Party without a ton of work!
1: Plan Seating
Figure out how many people are coming and how many chairs you have. If you don't have enough seats with couches and dining room chairs, bring in folding chairs or even camping chairs if you have them.
2: Get Technical
Make sure your gadgets are charged if needed, good batteries in the remote, and clean the TV screen. Have extra chargers plugged in and ready if guests need a little battery boost during the game.
3: Activities for the Kids
Most of our friends have kids so it's a given that kids will be at parties. Having coloring pages, simple games, books, or even a movie downloaded to their tablet helps keep them busy during game time.
4: Play Commercial BINGO
Commercials are always fun to watch during the big game. Commercial BINGO makes it even more fun! You can find all sorts of printable Commercial BINGO cards on Pinterest to have ready for your party guests.
5: Easy Crowd Pleasing Dessert AND Snack Stadium
Not only is a snack stadium perfect for those upcoming Big Game Parties, it's also easy enough to put together for after your sports games this Spring and Summer!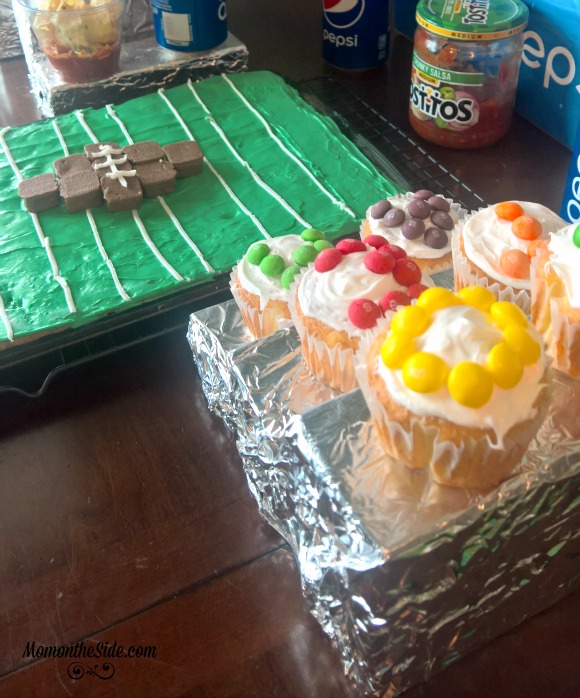 I found everything I needed for my Dessert and Snack Snack Stadium at Walmart last weekend! The centerpiece to my Dessert and Snack Snack Stadium are the SNICKERS® Cookie Bars! Super easy to make and a touchdown in the crowd pleasing department.
SNICKERS® Cookie Bars
Ingredients
2 Pouches of Chocolate Chip Cookie Mix (or make enough homemade chocolate chip cookie dough for 3 dozen cookies)
20 SNICKERS® Minis cut into fours and 9 left whole – I picked up the SNICKERS® 40oz Party Size Bag at Walmart so I'd have extra on hand for snacking during the party too.
2 Eggs
2 Sticks of Butter – softened
Container of Green Frosting
Tube of White Frosting for lines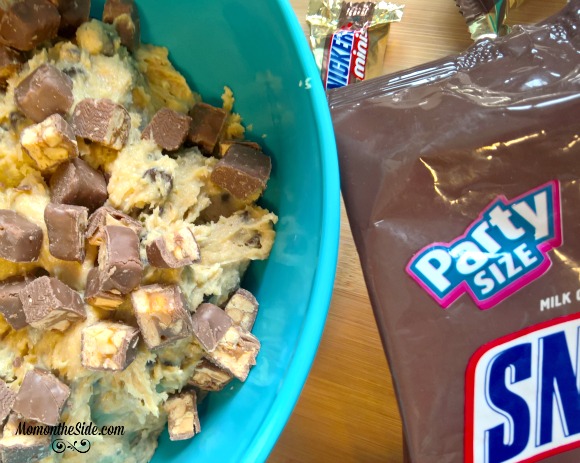 Directions
Pre-Heat oven to 425
Make cookie dough according to package
Mix in cut-up SNICKERS® Minis
Grease medium cookie sheet and spread mixture evenly
Bake for 10 mminutes
Let cool and frost with green frosting. (I picked up a green frosting at Walmart but you could also use food coloring in white frosting if you would like.)
Draw lines on the "field" with white frosting.
Place remaining SNICKERS® Minis upside down in the middle of the "field" in a football shape.
Draw laces on the football with white frosting.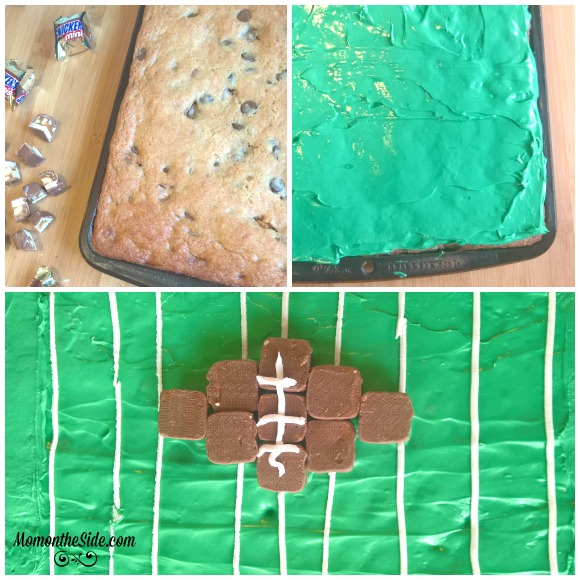 To complete this Dessert and Snack Snack Stadium are DIY Bleachers! Every SNICKERS® Cookie Bars field needs bleachers.
Wooden building blocks work perfectly when wrapped in foil! I crinkled up my foil to give it a worn bleacher look and then I wrapped up my blocks like presents to make DIY bleachers.
These three tiered bleachers used 6 blocks on each side. I wrapped them in sets of 1, 2, and 3 so they would be staggered.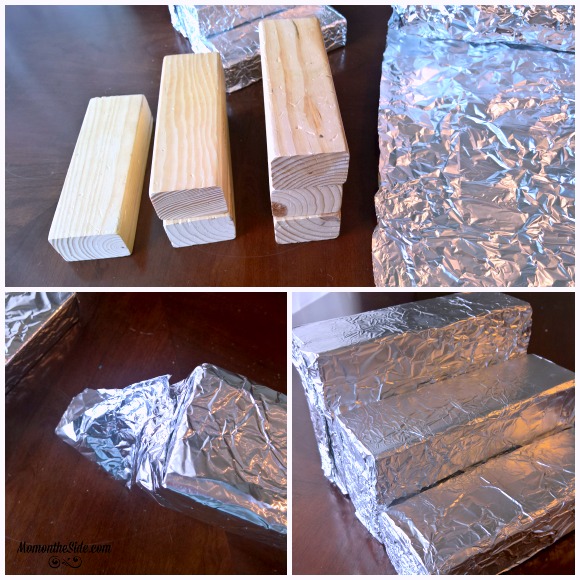 The DIY bleachers were the perfect place for tasty team cheering snacks, desserts, and drinks to sit. They turned out pretty cool, don't you think?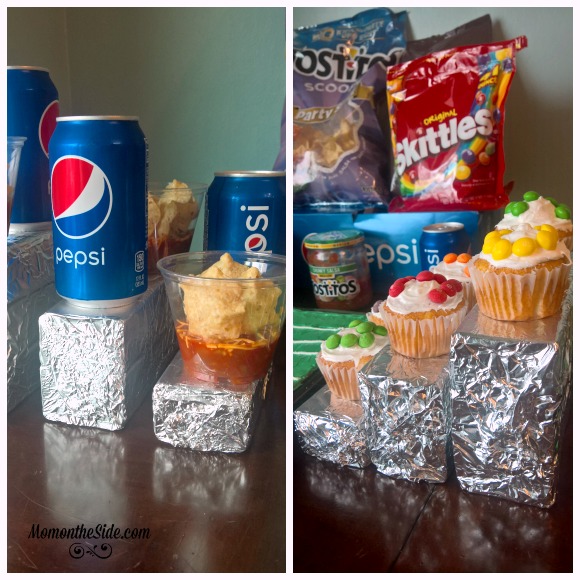 On the home team side we had TOSTITOS® Scoops Salsa Cups with Cheese! Simply place two scoops of TOSTITOS® Medium Chunky Salsa in a cup, then top with shredded cheese and TOSTITOS® Scoops. Pepsi™ is perfect for washing that down with so it only makes sense that they sit together.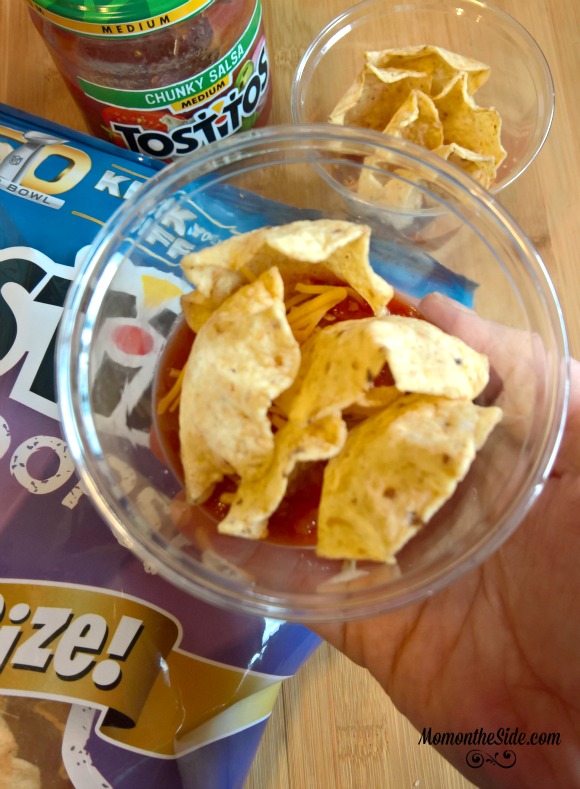 On the visiting team side we had Skittles® Cupcakes! Make your favorite cupcakes, cover with frosting, and add some Skittles® on top. Boom.
You've got yourself a colorful and flavor bursting cupcake for game day. If you like snacking while you bake, I suggest grabbing the Skittles® XL 41 oz bag a Walmart. Just saying…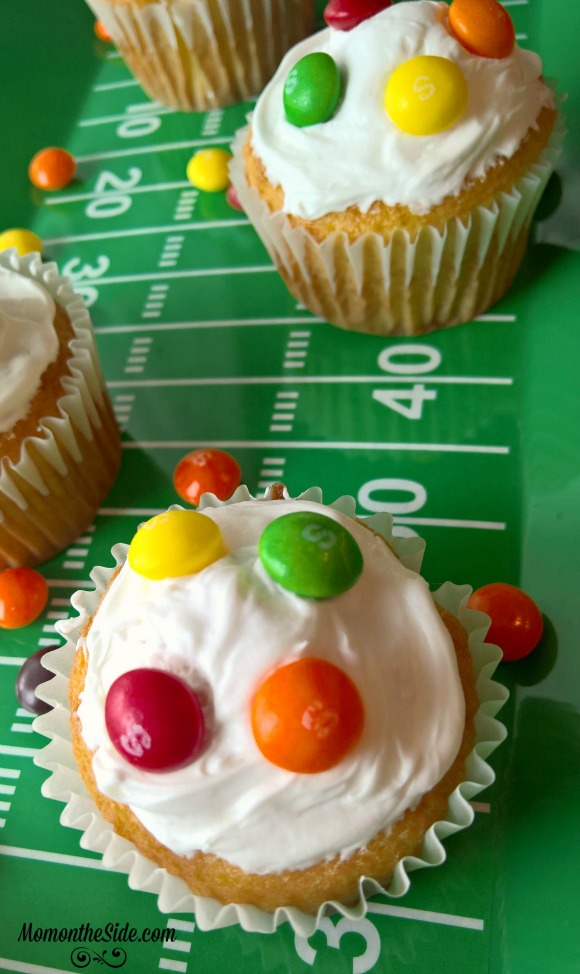 I couldn't leave team spirit out of my Snack Stadium. A few of the Skittles® Cupcakes were topped with letters spelling out GO TEAM. I know. Sometimes it's the little things that tickle me.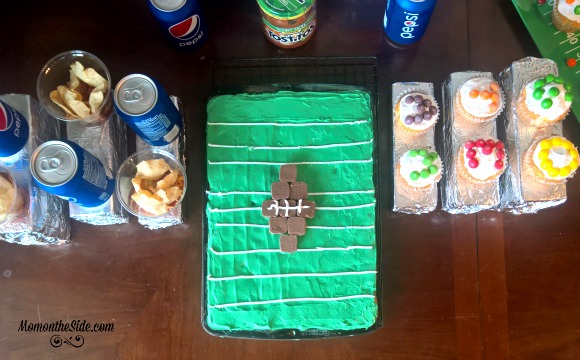 This Snack Stadium is seriously so easy to put together, and everything tastes great! If you are going to host an epic game day party for friends or family, surprise them with these awesome ideas and tips.