Our twins Paw Patrol birthday party was pup-tastic! Family and friends were invited over with one mission, to celebrate!
I'm sharing my Paw Patrol Birthday Party Ideas today! From party decorations to Paw Patrol themed food that all the dogs wagged their tails about.
PS: I recently made printable Paw Patrol Scavenger Hunt Clues that are perfect for the party too!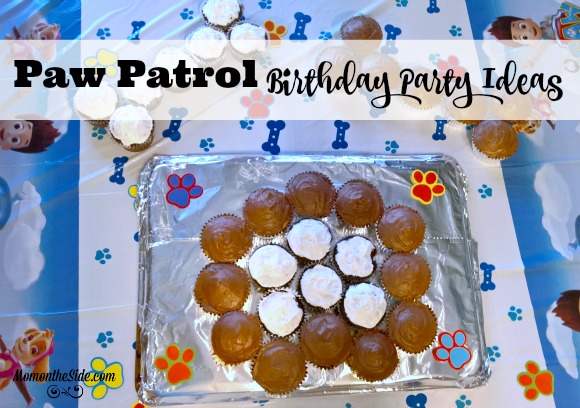 Paw Patrol Birthday Party Ideas
I like to go simple and easy when it comes to planning a birthday party for toddlers. They get overwhelmed easily, lose interest rapidly, and really just want cake and presents.
Take that times two and you have yourself one amazing time planning a party for twins. So yeah, simple and easy. That goes for the food too. Pairing food and puppy names is way too much fun and I came up with tons of ideas.
I narrowed it down to keep things simple and easy, and ended up with Pup-tastic PB&J for the kids, Marshall's 2-Alarm Chili and Cornbread Muffins for the adults, and Skye's Sausage Stacks, and Chase's Crunch Mix for snacks.
Other Paw Patrol Birthday Party Ideas for Food include:
Rubble's Rescue Wraps: tortillas, meat, cheese, and toppings wrapped up
Marshall's Meatball Subs
Pup-tastic Pretzel Rods dipped in chocolate
Sandwiches cut into dog bone shapes – I spotted a cookie cutter at Walmart weeks after the party!
Skye's Soarin' Salad or Salsa or Slushies or Sandwich Station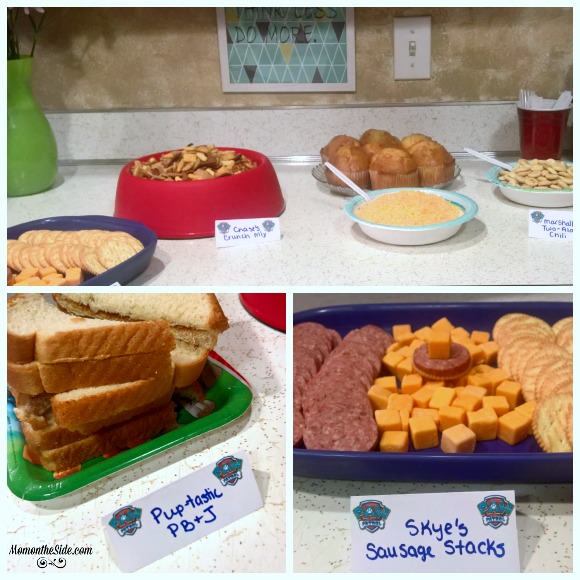 The big hit with the kids when it came to food was Chase's Crunch Mix. I'm guessing that's because it was served in a dog bowl! (Brand new and clean of course.)
Dog dishes are great when it comes to Paw Patrol Birthday Party Ideas. You can find new ones cheap at almost every store and they work great for serving snack mixes, chips, candy, or even filling it with prizes for games.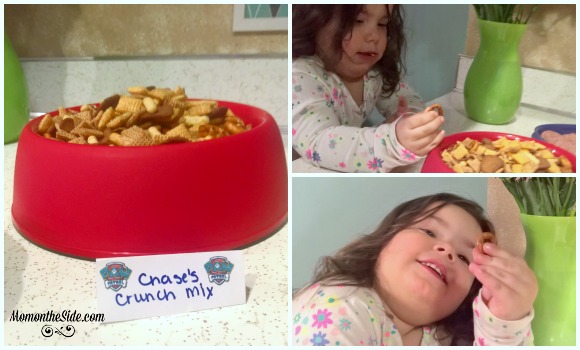 When it comes to a birthday cake, I like to make my own. That means they never turn out fancy schmancy like I picture them in my head.
For our Paw Patrol Cake I went with cupcakes in the shape of a paw print and some into the shape of dog bones. Can you see it?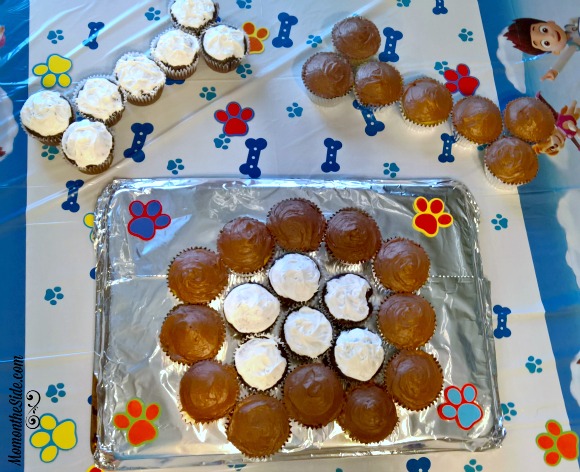 The twins loved having little cupcakes to blow out their candles on. It worked great for having two birthday kids.
The Paw Patrol Cupcakes Cake looked great on our Paw Patrol Birthday Party Table that was set up with the following Paw Patrol decorations.
Birthday Party Games for toddlers are always fun to watch. We played Give Chase the Badge and it was perfect for all the kids. They were each rewarded with a Paw Patrol Medal and Paw Patrol Goody Bag at the end!
You can bet I snagged a medal for myself, I am one pup-tastic party hostess if you ask me. We also had a pull string Paw Patrol Pinata that was great for indoors! With chilly temps and snow on the ground we had to play inside so it worked out great.
Others ideas for Paw Patrol themed party games include:
Chase's Bone Hunt – Hide Dog Treat Bones around the yard and send the kids out to hunt for as many as they can find.
Ryder's Rescue Mission – Similar to a scavenger hunt, you can send kids on a mission around the backyard to find objects needed for the rescue.
Zuma's Water Balloon Fight
Double Trouble Rubble: Set up two dump trucks and split the kids into teams. Have each team carry cotton balls on spoons to the dump trucks until a certain amount is reached.
It was a lot of fun coming up with Paw Patrol Birthday Party Ideas for the twins birthday party. Hopefully some of these ideas help you if you are planning a paw-some party soon!
What are your Paw Patrol Birthday Party Ideas?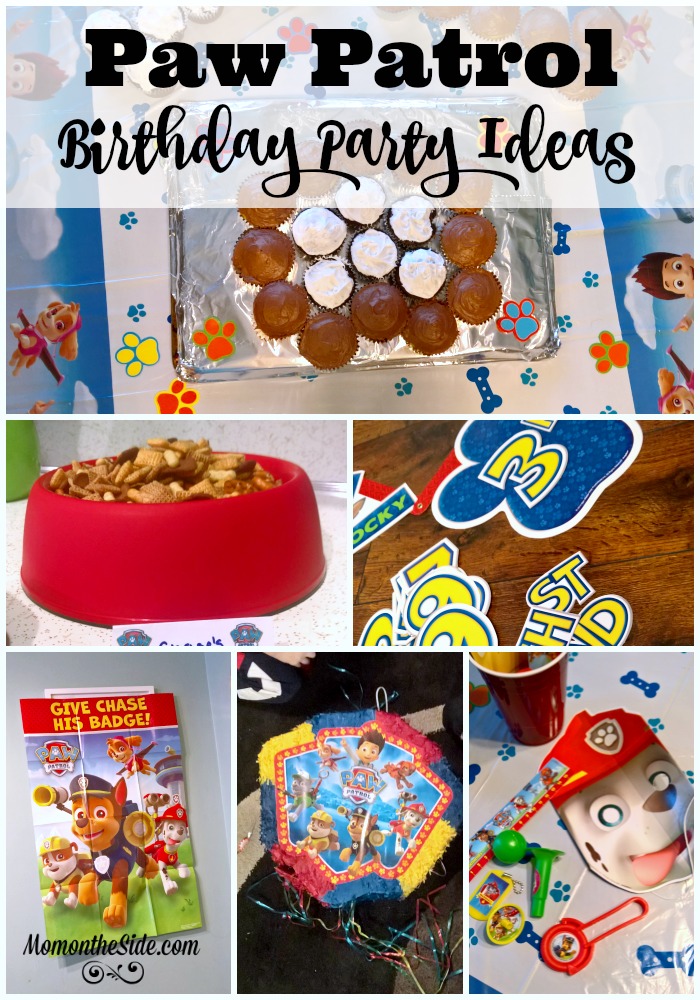 Want more birthday party ideas?