Hitting theaters on August 25th, The Hill is an inspirational movie about family, faith, and never giving up hope. This is the story of Ricky Hill overcoming insurmountable odds to fulfill his dream of playing pro baseball.
(This post and giveaway are sponsored by The Hill Movie)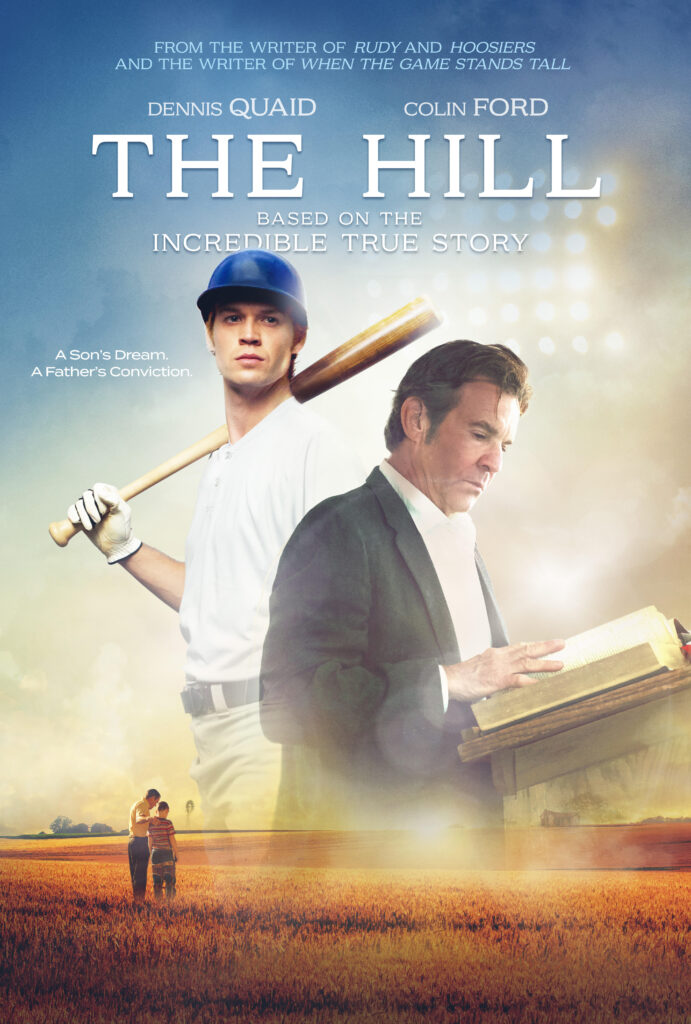 Do you have kids? Do you have a dream? Do you strive to be a good human? Then you don't want to miss The Hill movie starring Dennis Quaid and Colin Ford.
Ricky Hill (played by Colin Ford) loved baseball and had a dream to play pro ball. Ricky also had a degenerative spinal disease and wore braces to walk. His father (played by Dennis Quaid) was a Baptist preacher who wanted him to follow his footsteps and spread the word of God. He faced bullying, adversity, and pressure from his father.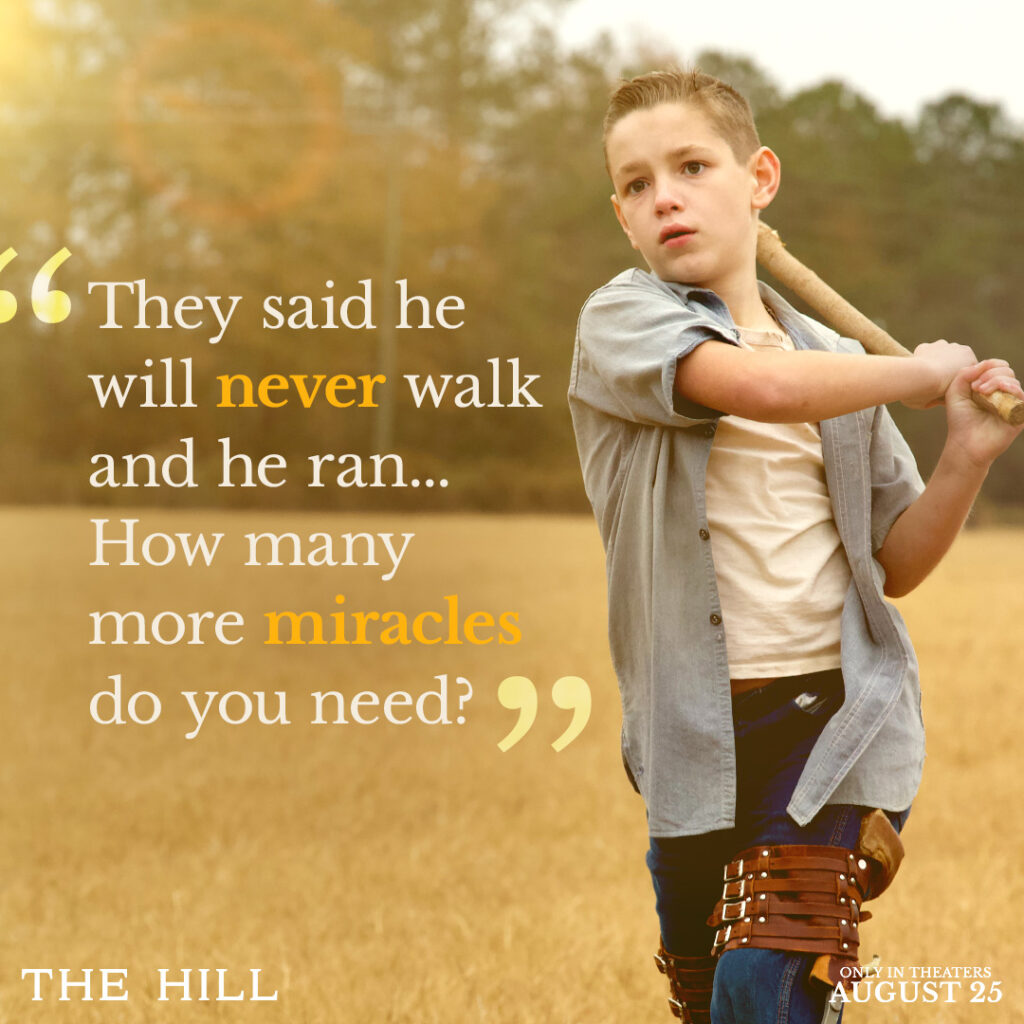 Still, Ricky Hill's drive and determination helped him overcome the odds. He walked and ran without leg braces, and became a professional baseball star and phenomena hitter! I couldn't take my eyes off the screen anytime there was a bat in Colin Ford's hand so I can only imagine what it was like to watch Hill play in real life!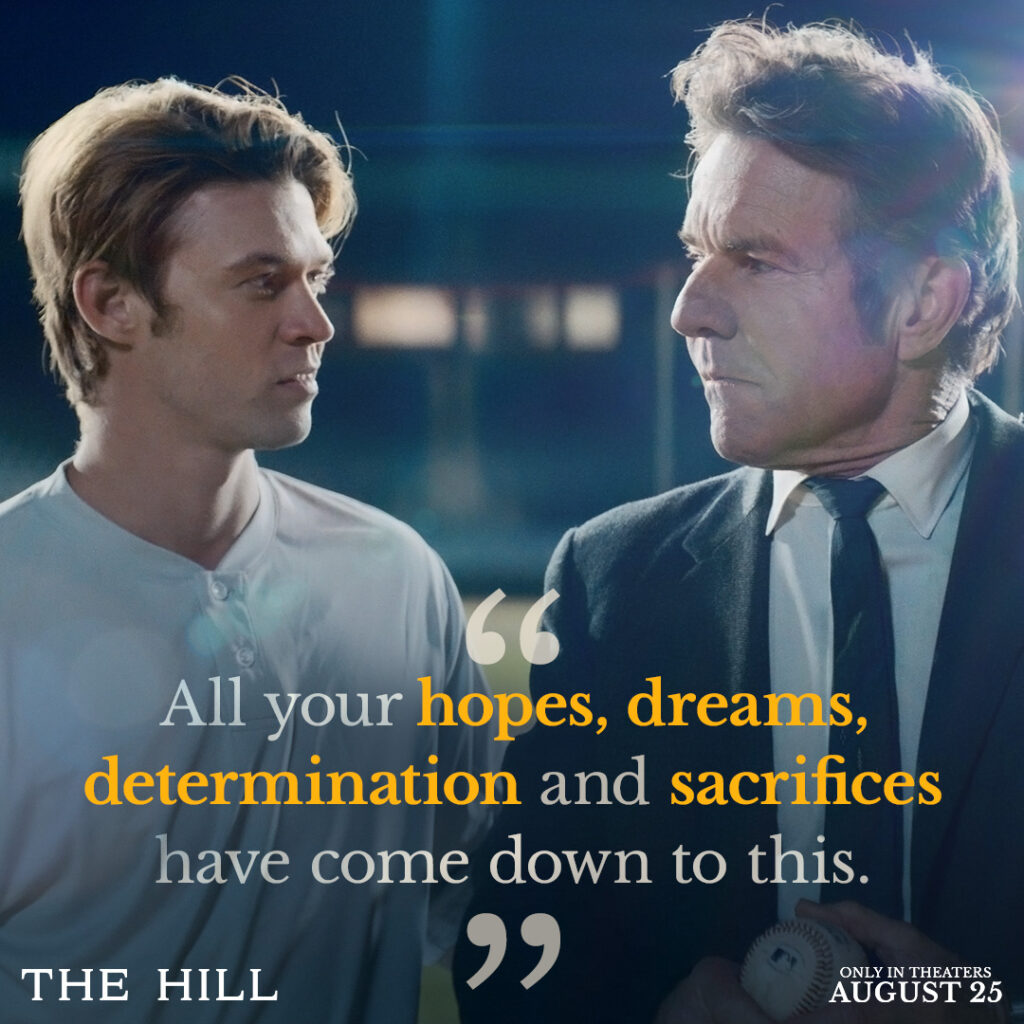 Based on true story movies capture my heart every time. For some reason, the true sports stories pull at my heart strings every time, and The Hill movie falls right up there with McFarland, USA and Million Dollar Arm for me!
I really enjoyed The Hill Movie and it made for a great Sunday night family movie. Seeing Hill stand up for himself in a a respectable manner to his bullies, his father, and even his disease is inspiring for all ages.
While this film is about faith, family, and baseball, I didn't feel that either theme over took the other. A balance of all of three throughout the film make it a story you can't stop watching. Check out The Hill Trailer and see for yourself!
Get inspired with The Hill – only in theaters starting August 25th!
Tickets on Sale now. Head to TheHillMov.com to purchase tickets.
ENTER FOR THE CHANCE TO WIN $100 FANDANGO GIFT CARD FROM THE HILL MOVIE