Want a fun way to celebrate the love you have for your spouse? A romantic photo scavenger hunt for married couples is the way to go!
These romantic scavenger hunt clues will have you snapping photos at places that are near and dear to your hearts. From the beginning until now, take yourself on a scavenger hunt of love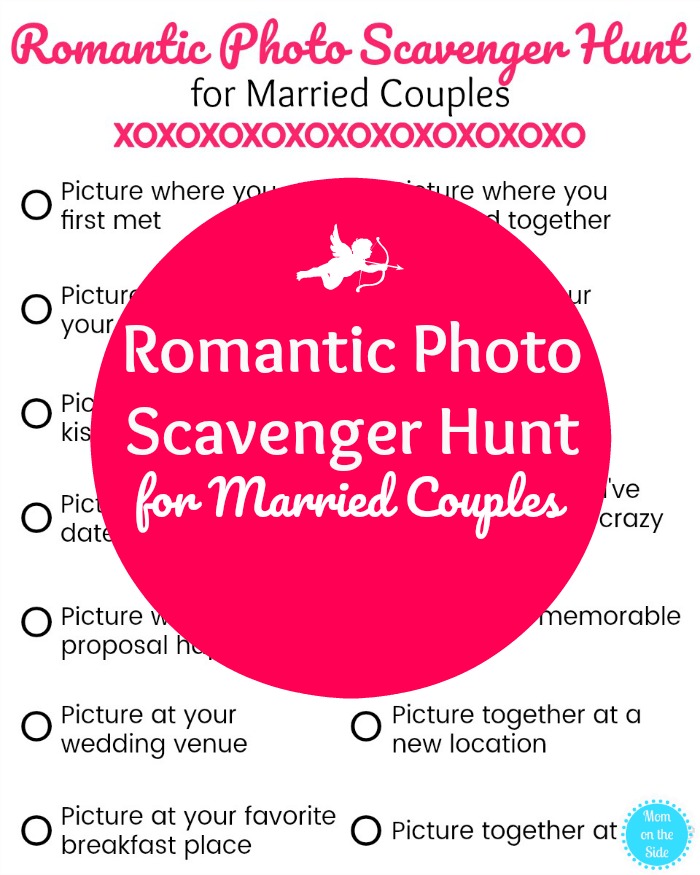 Romantic Photo Scavenger Hunt
for Married Couples
Check out the Romantic Photo Scavenger Hunt clues below on where to snap those photos and grab printable clues at the end of this post.
Picture where you first met
Picture where you had your first date
Picture where you first kissed
Picture at your favorite date night spot
Picture where the proposal happened
Picture at your wedding venue
Picture at your favorite breakfast place
Picture where you first lived together
Picture with your Maid of Honor
Picture with your Best Man
Picture where you've done something crazy together
Picture at a memorable location
Picture together at a new location
Picture together at home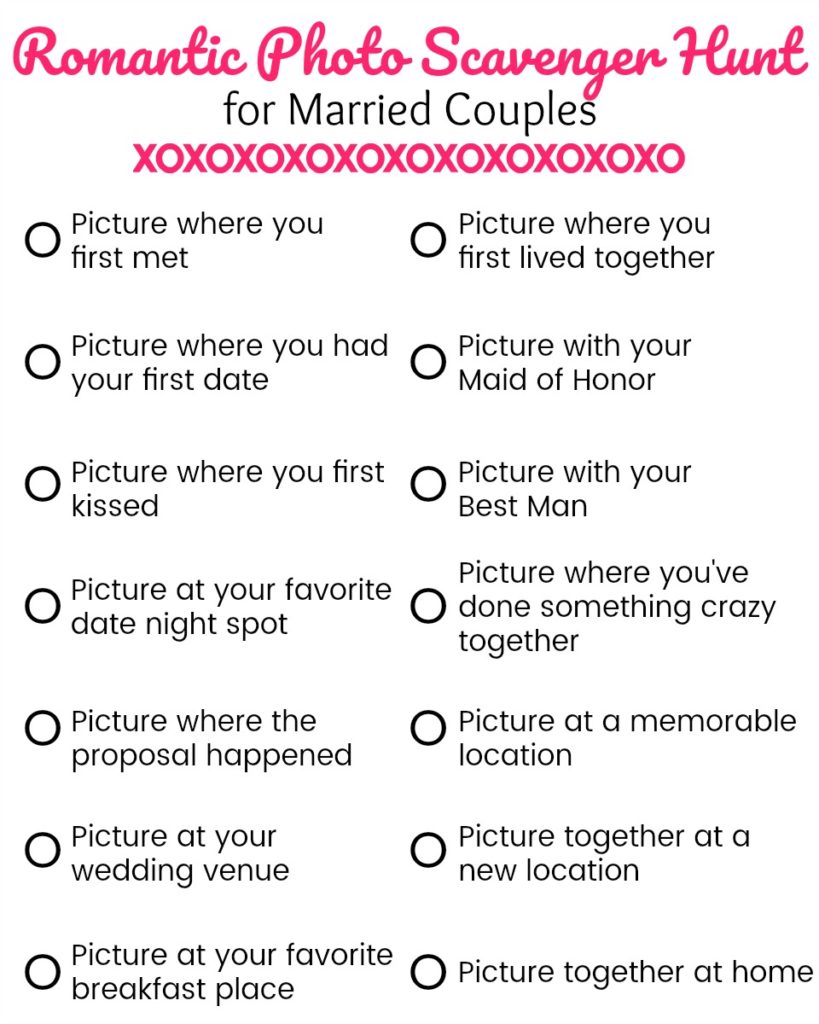 This scavenger hunt for couples is great for date night or celebrating your anniversary. You could even end the night at home with your favorite meal or a movie night!
If you are looking for a way to spice up your marriage this scavenger hunt for adults is a great way to do it as you take a walk down memory lane with the one you love.
Grab the printable clues for this Romantic Photo Scavenger Hunt below and get to snapping!
–> PRINTABLE PHOTO SCAVENGER HUNT <–