You are never too old for scavenger hunt clues! Grab this printable Adults Night Out Scavenger Hunt for great weekend fun.
Get your friends together and head to a nightlife area of town to complete this adult scavenger hunt. Several places within walking distance from each other will make it easier to complete the clues.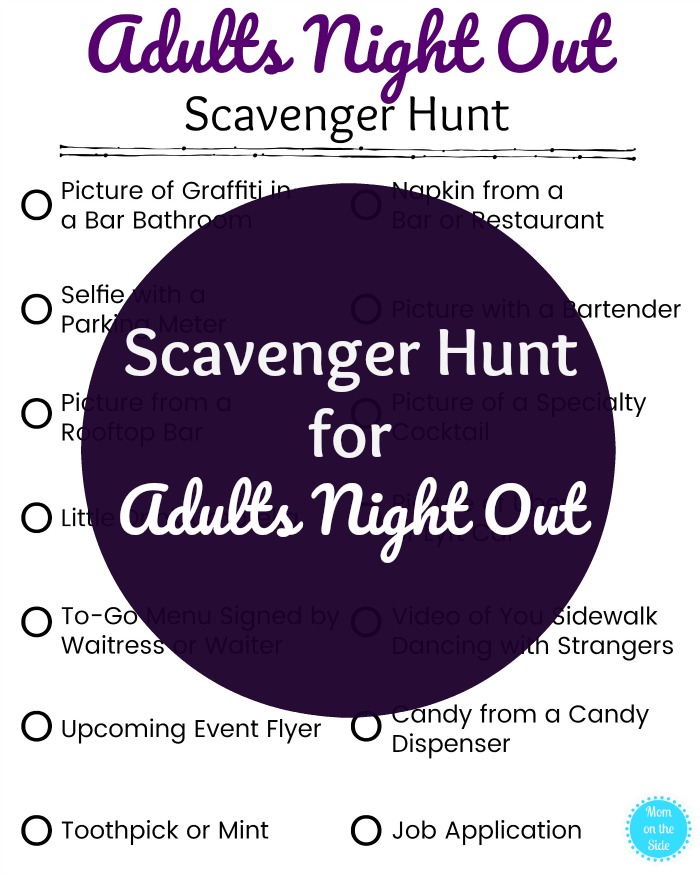 These adult scavenger hunt clues range from easy and fun to a little trickier. Check out the clues and find a printable list at the end of this post.
Picture of graffiti in a bar bathroom
Napkin from a bar or restaurant
Selfie with a parking meter
Picture with a bartender
Picture from a rooftop bar
Picture of a specialty cocktail
Little drink umbrella
Picture of Uber or Lyft Car
To-go menu signed by a waiter or waitress
Video of you sidewalk dancing with strangers
Upcoming event flyer
Candy from a candy dispenser
Toothpick or mint
Job Application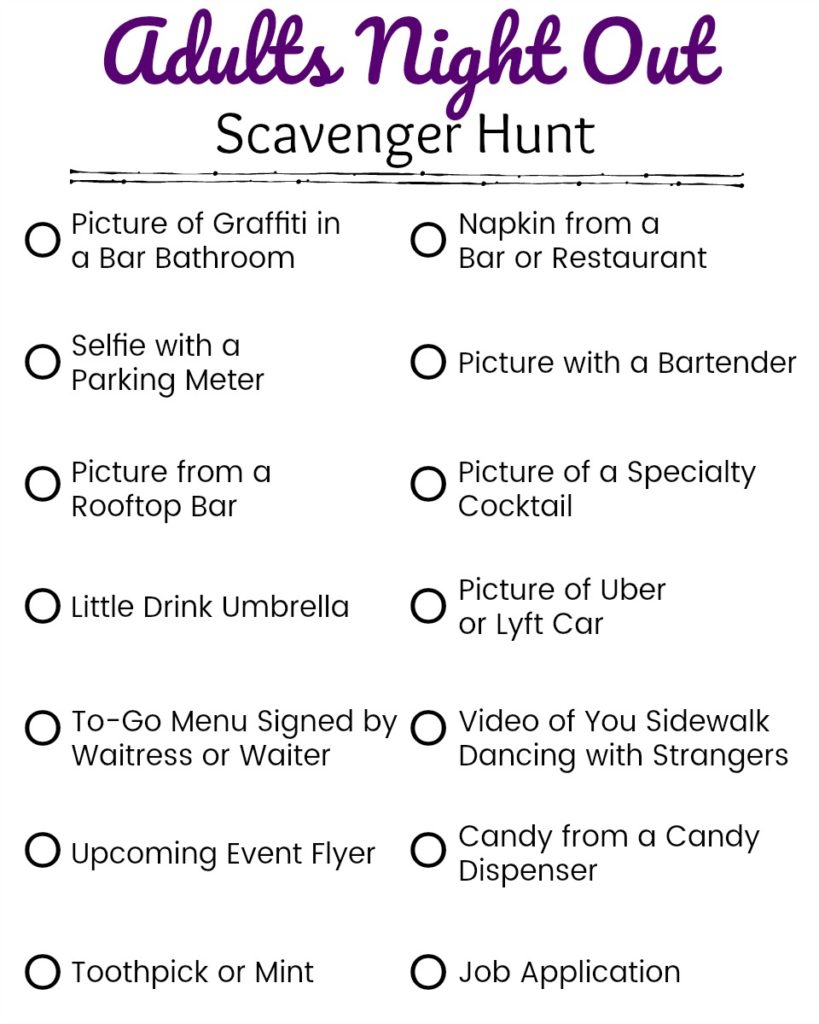 To make it more of a challenge, split into teams for the adults night out scavenger hunt. A race to the finish and the losers have to buy a round or something fun like that.
Get the printable Adults Night Out Scavenger Hunt clues below and plan your next epic weekend! This would also make a great bachelorette party scavenger hunt or something different to do during a high school reunion.
–> PRINTABLE SCAVENGER HUNT FOR ADULTS <–