I have to start by apologizing because we enjoyed this delicious Red White and Blueberry Punch with Moscato on the 4th of July and I'm just getting around to sharing it with you all.
Needless to say, the kids being home is getting the best of me but I'm enjoying almost every minute of it. I could use another giant pitcher of this punch right about now though!
(This post is in partnership with Cascade Ice.)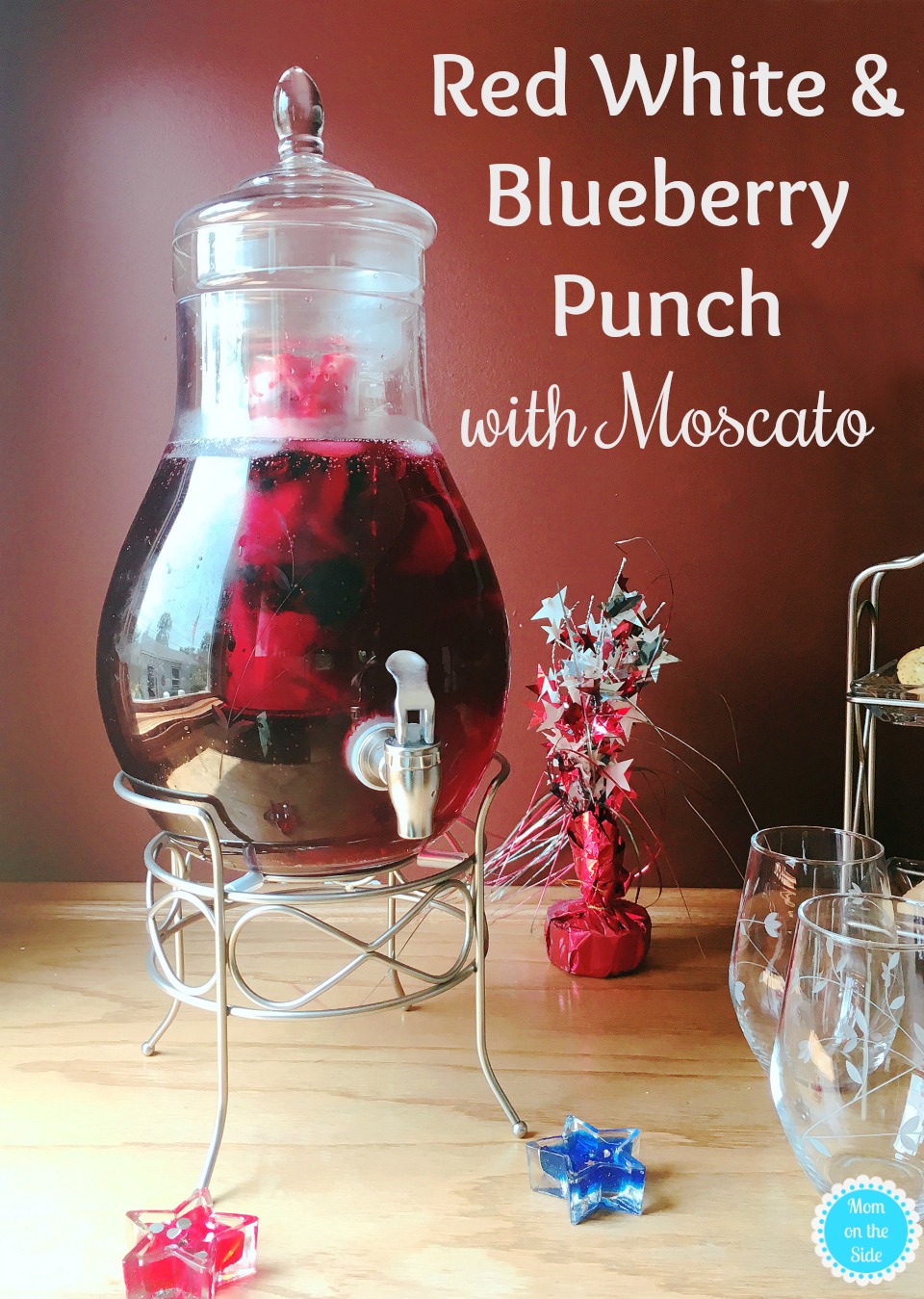 Red White and Blueberry Punch with Moscato is super simple to mix up and the perfect summer cocktail! For this delicious punch, start with Cascade Ice Wild Berry sparkling water, 2 bottles of Moscato, and 3 cups of strawberry vodka in a big punch bowl.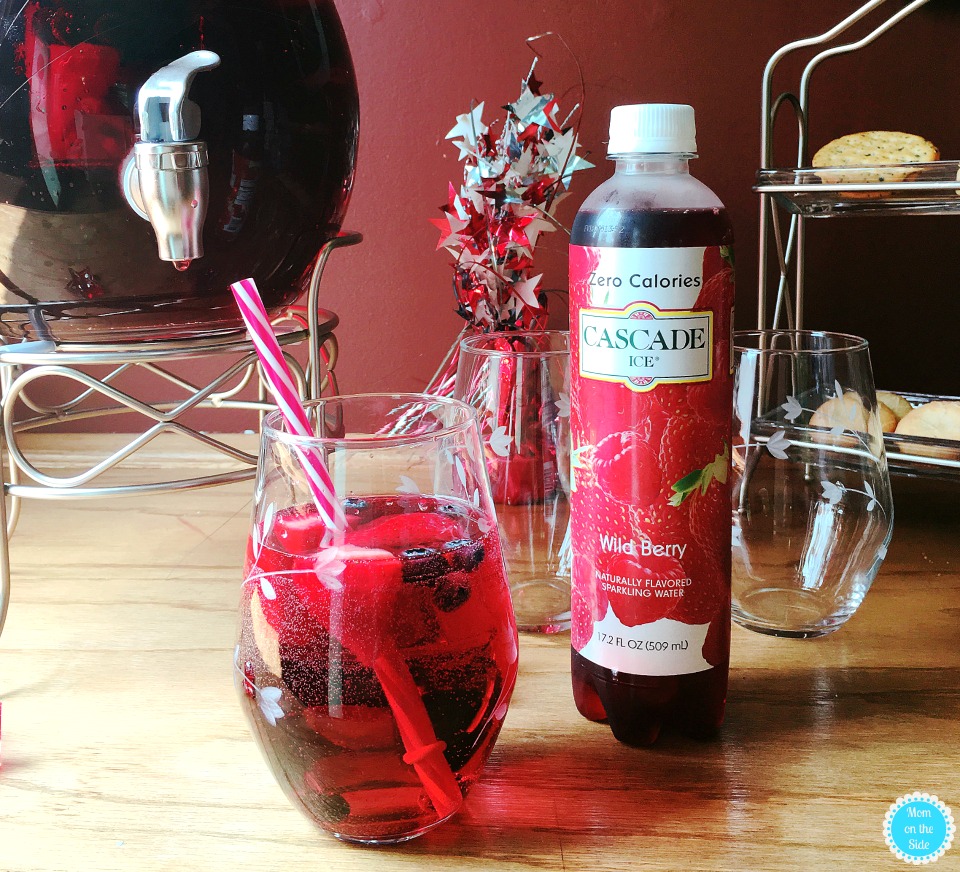 Cut up as many strawberries and blueberries as you want and toss them in, or use an infuser if you have one. Let it all sit for a few hours and get happy and delicious together. When you're ready to serve the punch, add ice and put a few pieces of fresh fruit into each glass!
For more recipes using Cascade Ice visit CascadeIceWater.com
Red White & Blueberry Punch
with Moscato Recipe
Ingredients
6 Bottles of Cascade Ice Wild Berry
2 Bottles of Moscato
3 Cups Strawberry Vodka
3 Cups Sliced Fresh Berries – 2 Cups for infusing and 1 Cup for adding to drinks
Directions
Pour all the liquids into a big punch bowl
Add in 2 Cups of fresh berries into the bowl or using an infuser
Let it sit for a few hours to bring the flavors all together
Serve over ice and top off each glass with fresh berries