Grab this Printable Zoo Scavenger Hunt for Kids to make for an exciting zoo activity!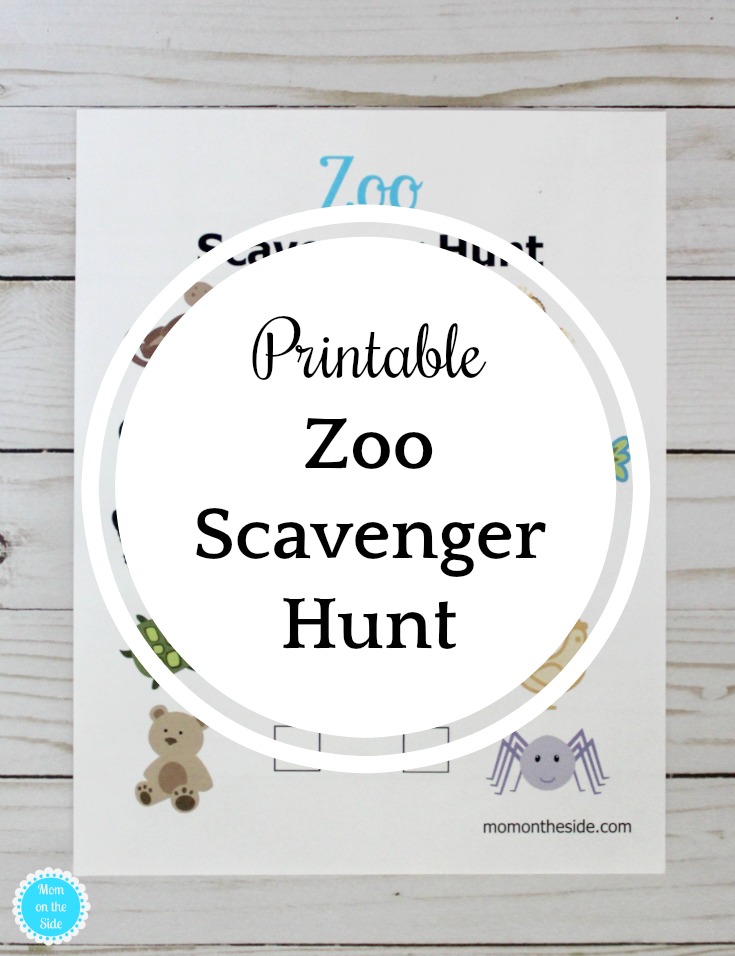 We are lucky enough to live minutes away from the #1 zoo, Omaha's Henry Doorly Zoo. Visits are frequent ver the summer and there seems to be something to new to see or do every time.
However, I like to have my Printable Zoo Scavenger Hunt for kids handy in case the animals aren't active. It also works great if the place is packed and we can't get into exhibits or if it starts raining while at the zoo.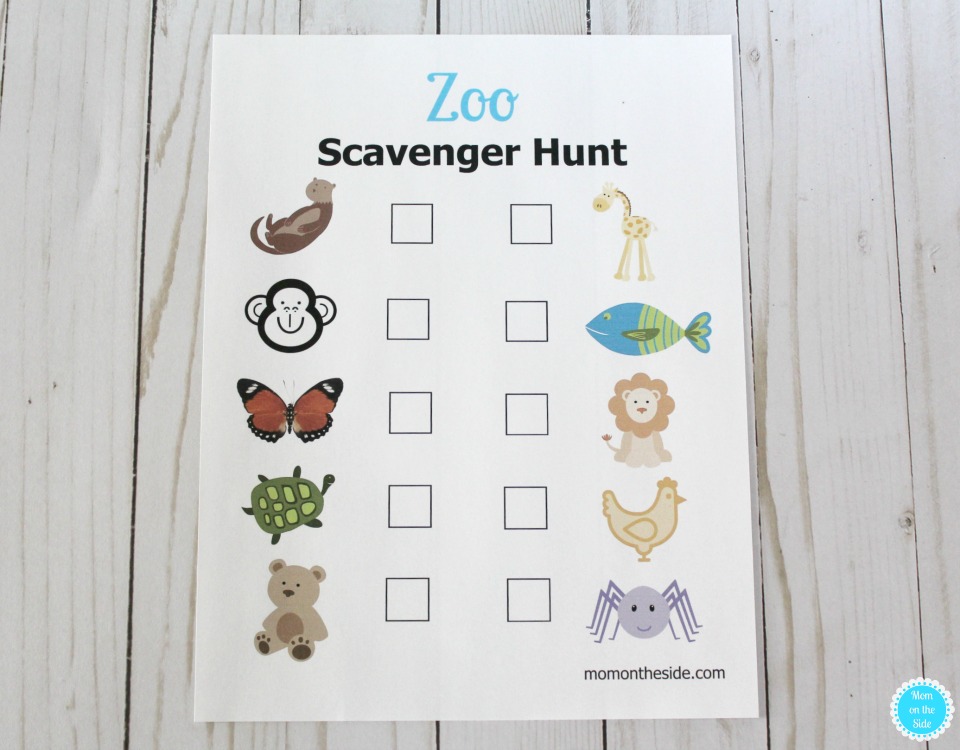 Printable Zoo Scavenger Hunt
If you have a zoo nearby or are planning a vacation somewhere that has a zoo, grab this free printable zoo scavenger hunt! Kids will have fun hunting down a sea otter, giraffe, monkey, fish, butterfly, lion, turtle, chicken, bear, and spider.
Don't have a zoo nearby? You could also use this at home and have the kids hunt for the animals among their toys and stuffed animals!
–> PRINT SCAVENGER HUNT FOR ZOO HERE <– 
If you don't have a printer or find this scavenger at the zoo on your phone, here are the clues to look for:
Otter
Giraffe
Monkey
Fish
Butterfly
Lion
Turtle
Chicken
Bear
Spider
Want more scavenger hunts for spring and summer? Grab this Pool Party Scavenger Hunt or this Hiking Scavenger Hunt to make those adventures even more fun!