Happy Tuesday Mamas! We're going down memory lane today with this printable MASH game. A little Valentine's Day fun that speaks to the 80's kid in us.
Who remembers tearing out that notebook paper for a glimpse at the future? How many kids we'd have, the cars we'd drive, and whether we'd end up in a mansion, apartment, shack or house.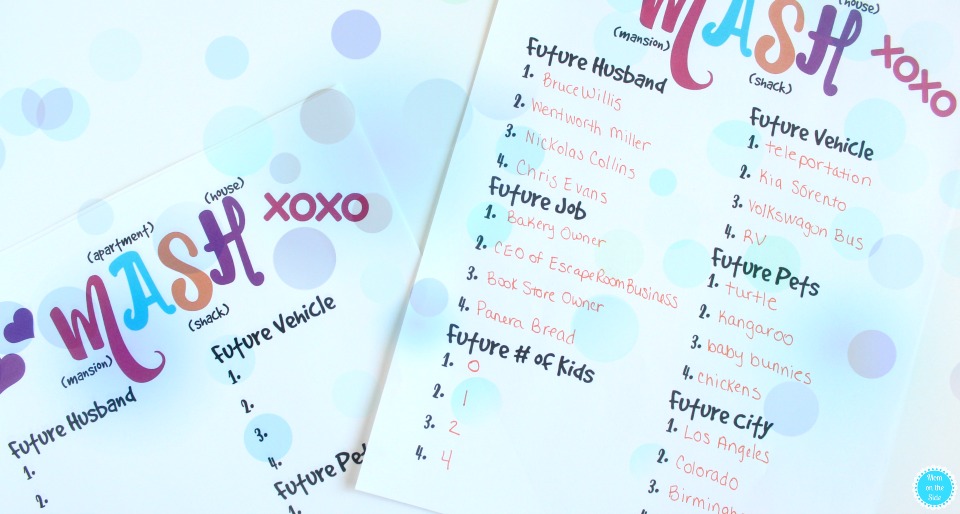 Printable MASH Game
I may not have ended up saying "I Do" to Christian Slater and my house is far from a mansion, but it sure is fun to dream about the future. MASH is a great game for Galentine's parties, ladies night in, and anytime you're feeling nostalgic.
Dust off Girl Talk and Mall Madness, fill the fridge with Clearly Canadian and grab the printable MASH game below for a little childhood fun. If you have tweens or teens print off a few for them, too!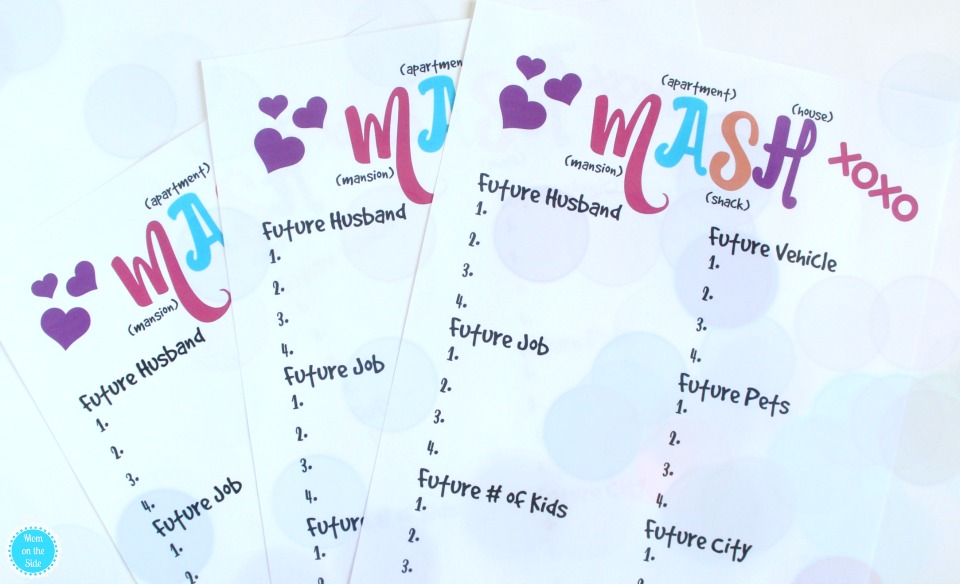 In case you don't remember, here's how to play MASH:
Fill in each blank with an answer.
Close your eyes and draw spirals. When you are done, count how many times you went around. OR Have someone else make dots or lines on a paper until you say stop, then count how many there are.
Using the number begin crossing off answers until you have only one left in each category to reveal your future.
–> PRINT MASH GAME HERE <–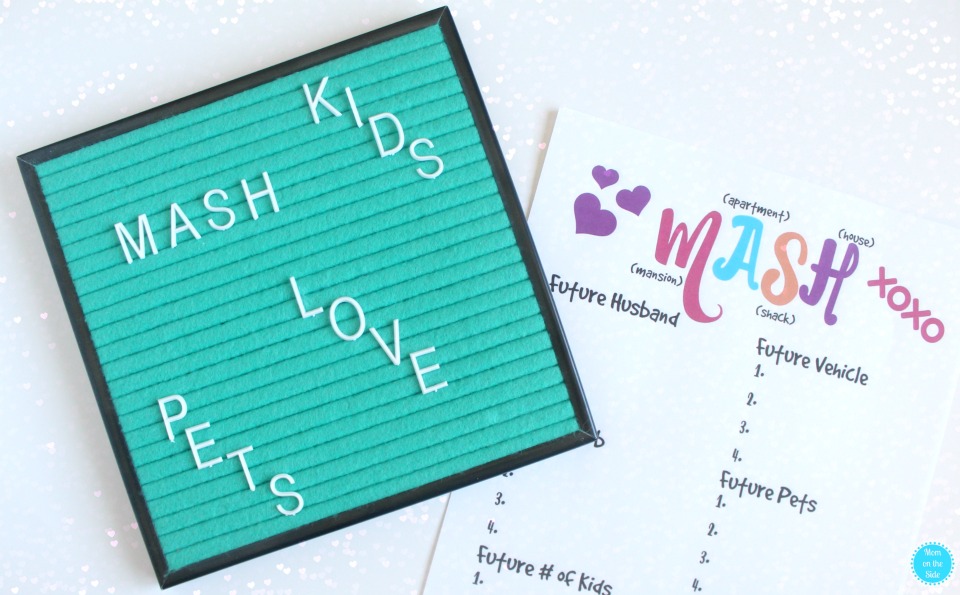 Pin Printable MASH Game for later!