Santas behind plexiglass, masked up ornaments, and sanitizer in stockings. Oh, 2020 you sure are extra. So extra, I had to make some printable Christmas Wall Art that is on trend for 2020!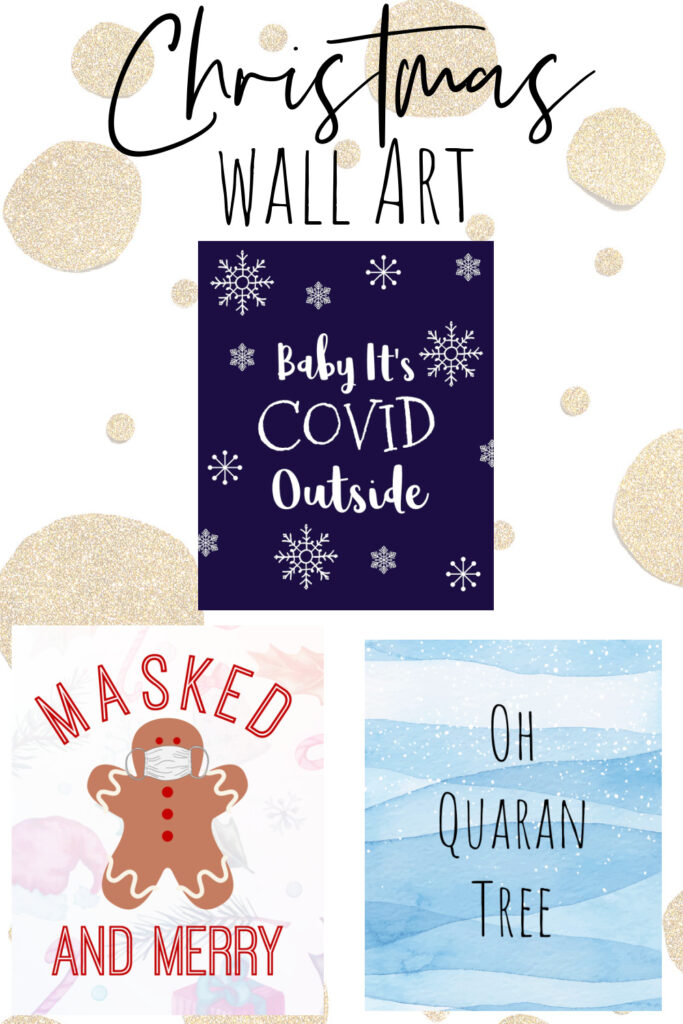 Printable Christmas Wall Art
That Is So 2020
I love hanging Christmas Wall Art in different sizes. Bigger ones on the walls, smaller ones on tables, and even smaller ones on my tiered tray. Yep, Christmas pretty much takes over my house from November – January and I wouldn't have it any other way!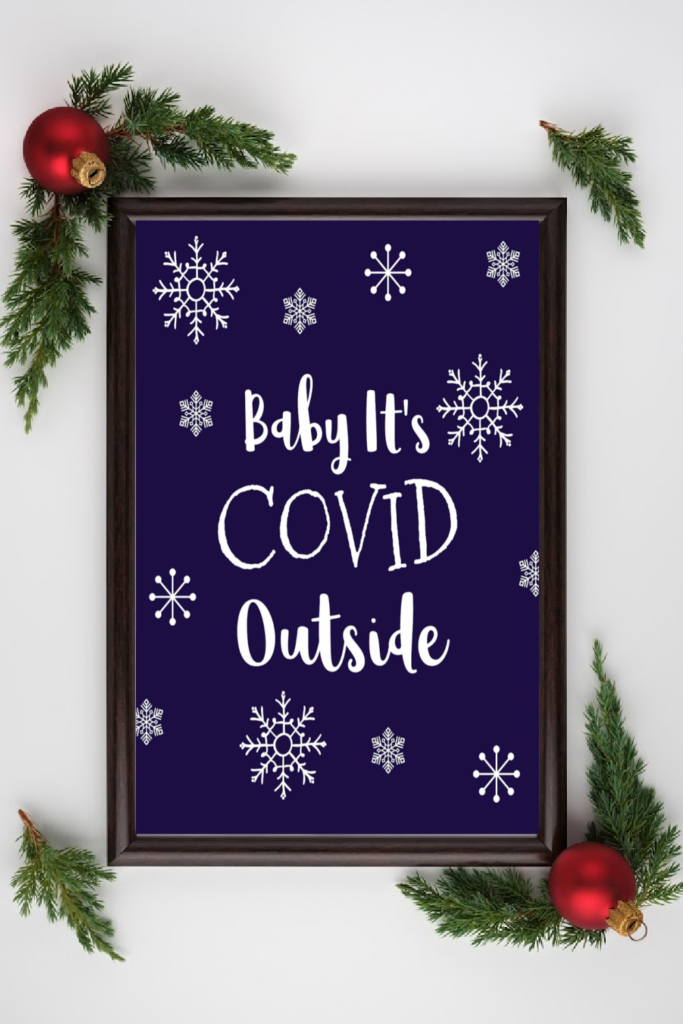 Print one or all three of these Christmas designs on cardstock in any size you want. Display them this month to give your family a little chuckle each time they pass by.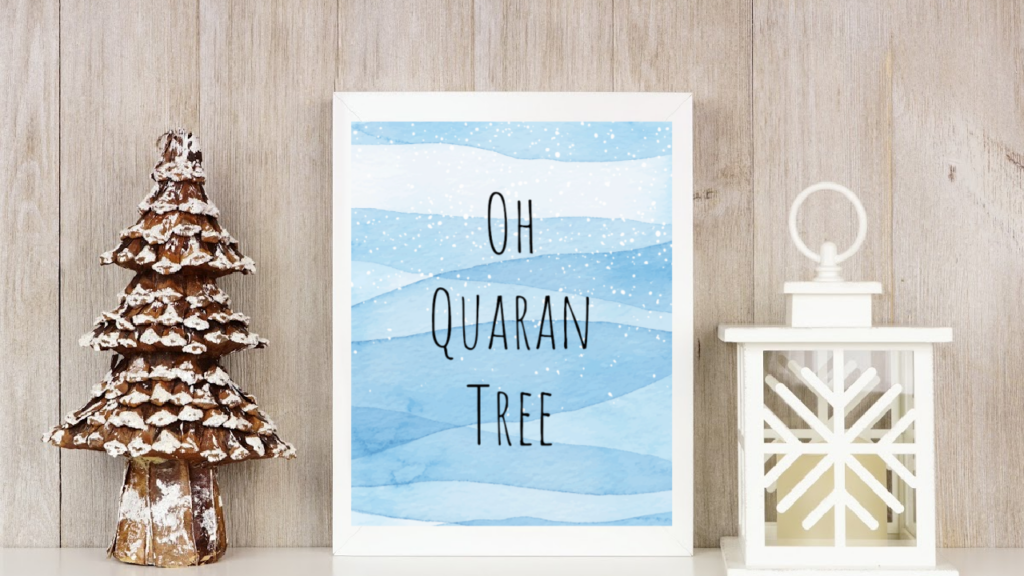 You can see each individual Christmas Wall Art printable below and there is a link at the bottom where you can print out the ones you want. I'd love to know which one is your favorite!
Baby It's Covid Outside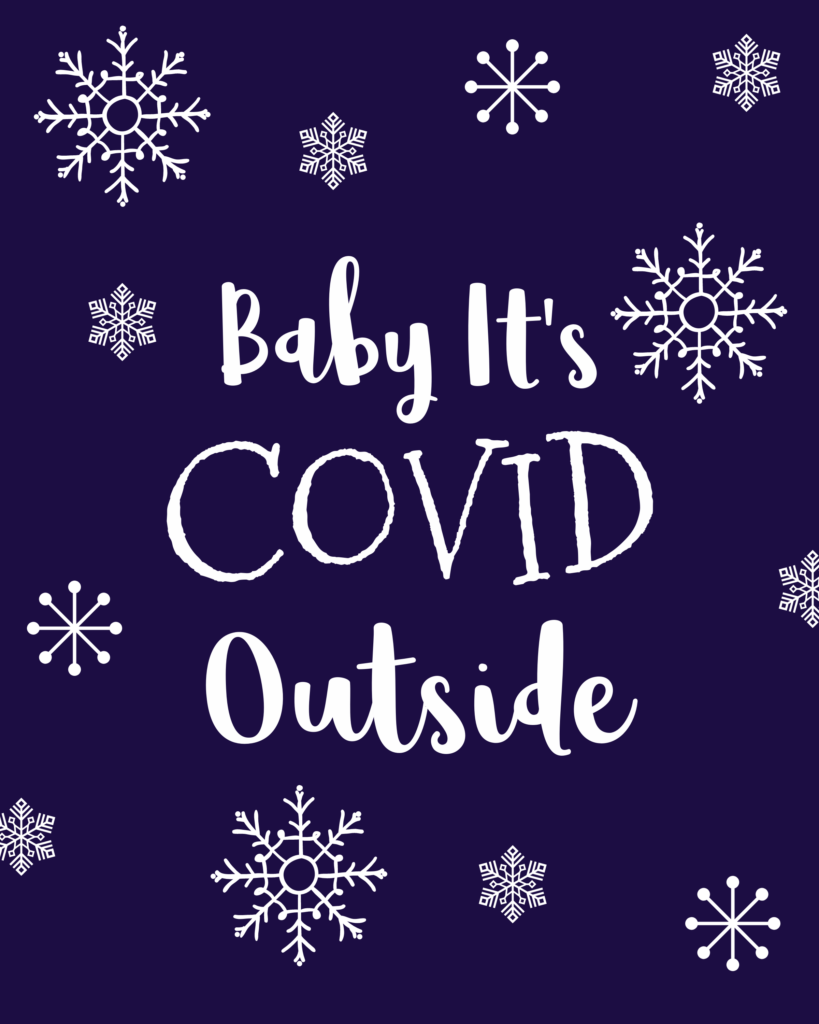 Masked and Merry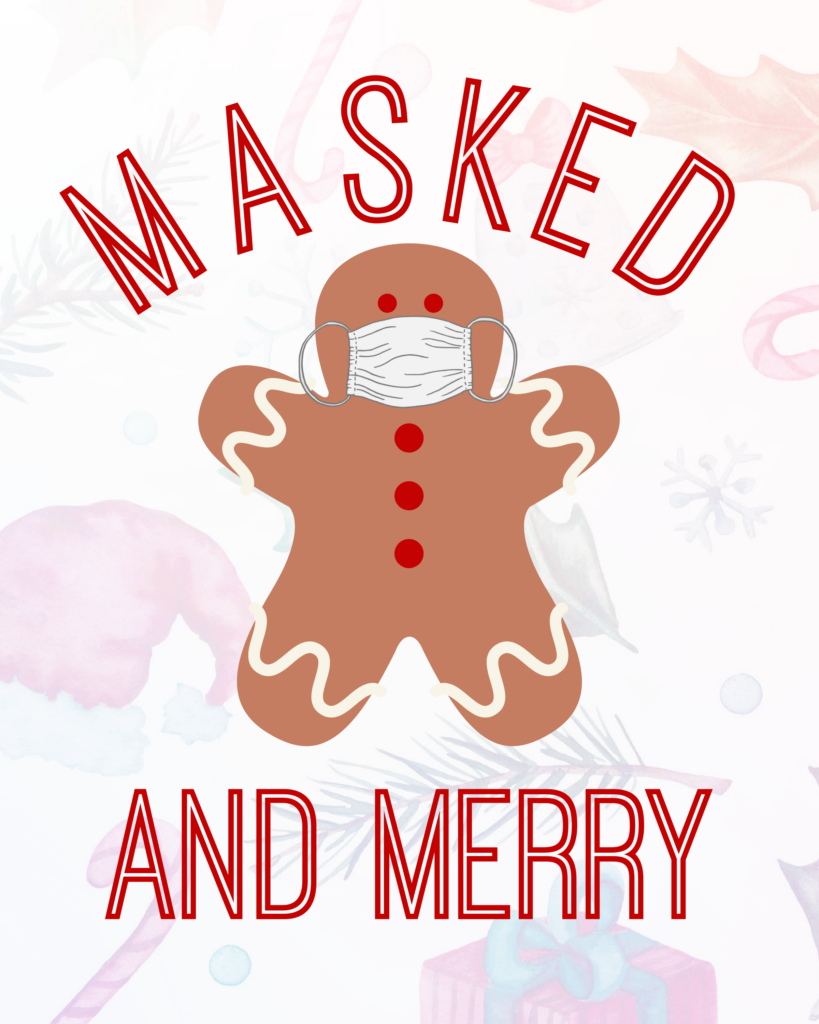 Oh Quaran Tree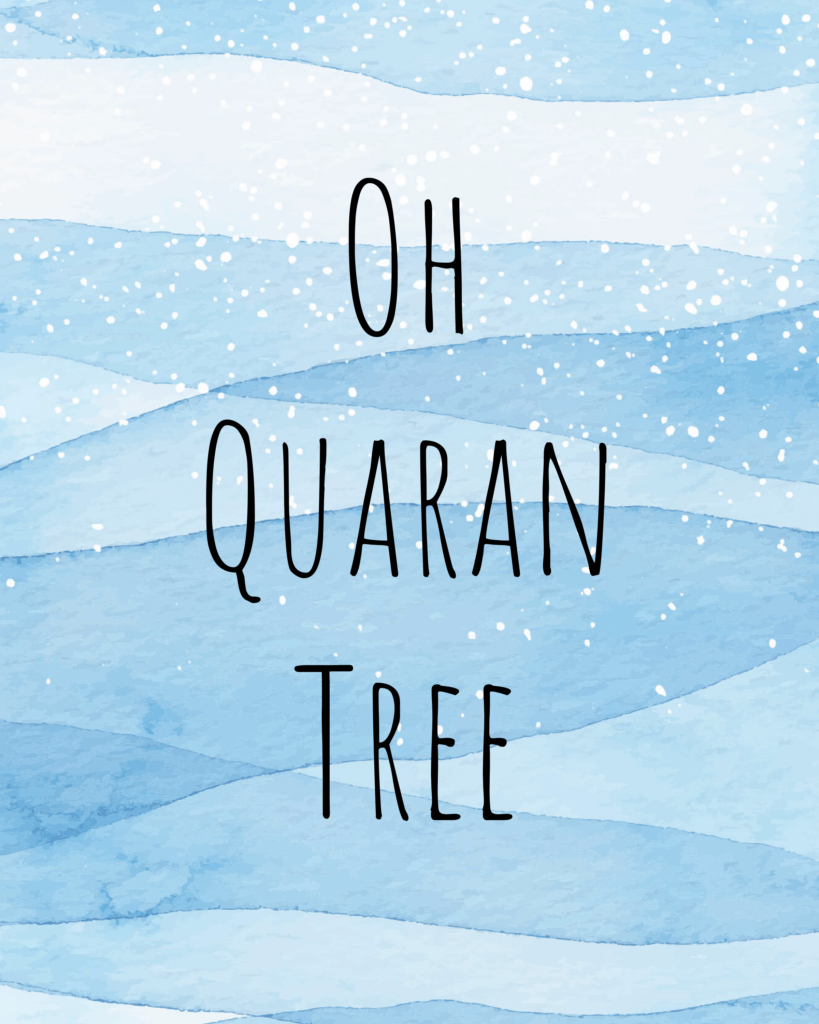 For more Christmas fun check out these posts: