Barbie is now out on Blu-ray and digital! Do you have a Barbie Movie Night planned? Grab a printable Barbie Activity Book, or multiple, for some extra fun!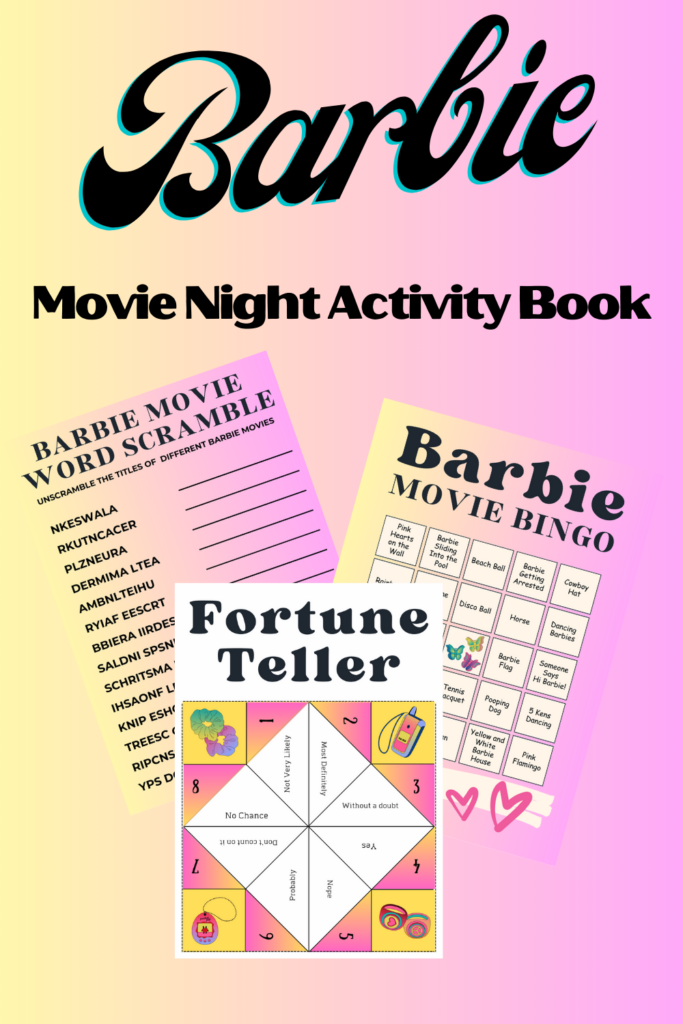 Barbie Activity Book Printable
This Barbie activity book would be fun for a Barbie Movie Night with your family or your girlfriends! The games have a bit of a nostalgic 90's vibe because, obviously.
Activities included in the Barbie Movie Night Activity Book printable are:
Fortune Teller
Barbie Movie Scramble
3 Movie Bingo Cards
and more!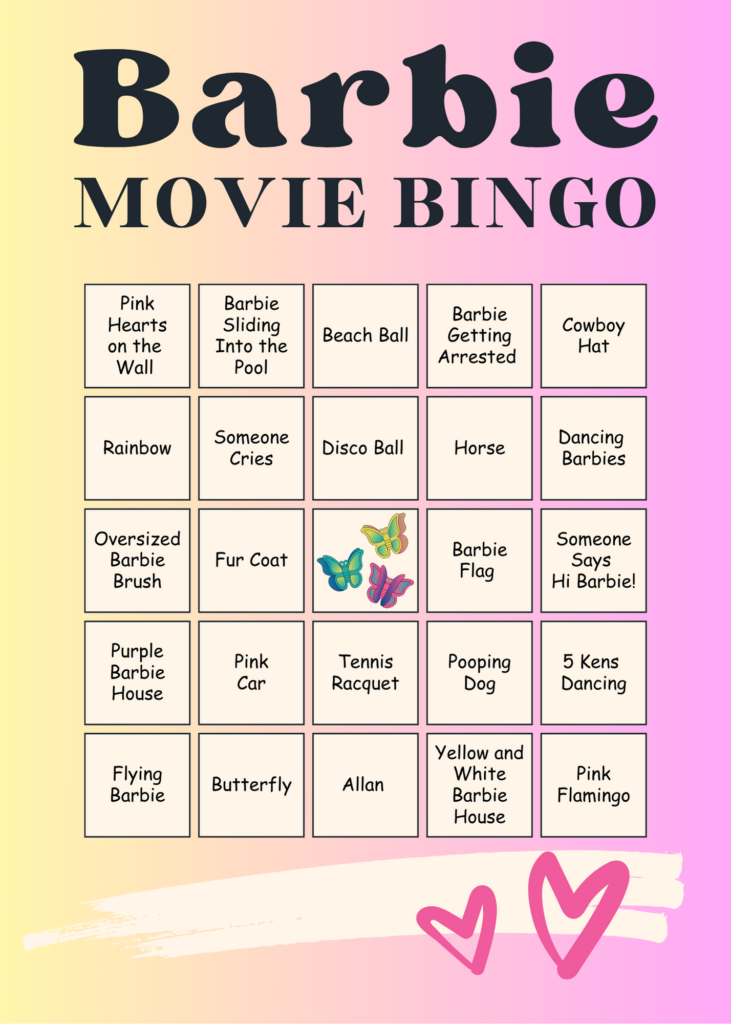 To live in Barbie Land is to be a perfect being in a perfect place. Unless you have a full-on existential crisis. Or you're a Ken.
Have you watched the new Barbie movie yet? I finally watched over the weekend and enjoyed it. I loved seeing some of my favorite Barbie dolls and their clothes from when I was a kid – hello Peach Pretty Barbie…I see you!
The Barbie Land/Real World connection reminded me of when I would leave my Barbie dolls in their dollhouse and swore they played together when I was at school. Anyone else ever think that?
The nostalgia was appreciated, the music was fun, and the oversized hair brushes were epic! If you haven't seen the movie yet, Barbie Blu-ray + Digital is now available for a home movie night! Featuring 6 Barbietastic featurettes for extra funtastic viewing! If you want a special drink for your Barbie movie night, try Glittery Cotton Candy – it can be a mocktail or cocktail!