Happy Thirsty Thursday!! Today is full of sparkles and glitter with this Glittery Cotton Candy Drink!
Four ingredients stand between you and this great New Year's Eve drink, or even if you thinking ahead for Valentine's Day drinks! The best part, this doesn't contain alcohol so even the kids can enjoy it!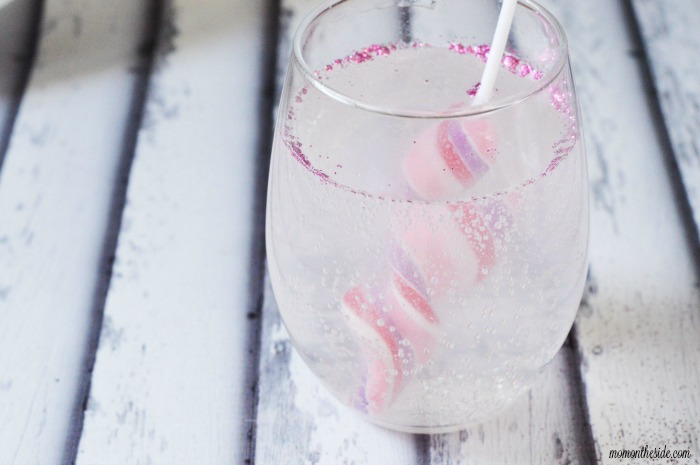 Glittery Cotton Candy Drink
Glittery Cotton Candy Drink Ingredients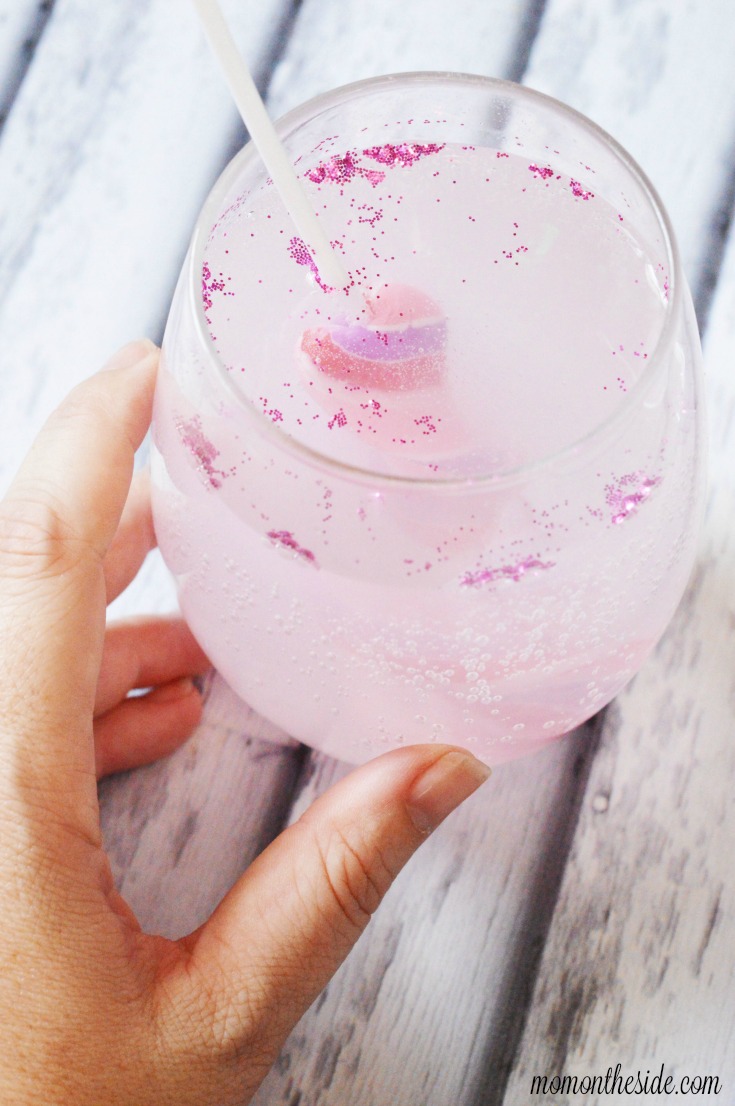 How to Make Glittery Cotton Candy Drinks
First, fill your cup about half full with cotton candy. Do not push it down so that it's tightly packed, keep it light and fluffy.

Next, fill your cup with 7UP or any other clear carbonated beverage. If you decide you wanted it a different color, either add food coloring or choose a carbonated beverage that's the desired color, but keep the flavor in mind.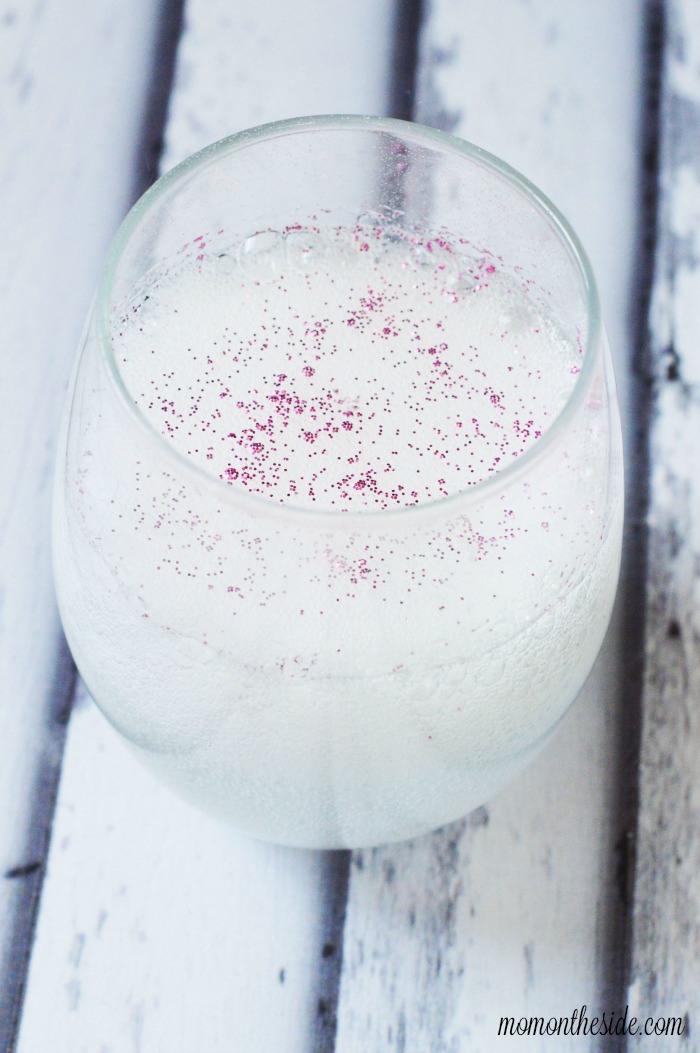 Finally, place your sucker in your cup and allow to sit for a couple of minutes and enjoy! Top with edible glitter for a fun addition before you sip and enjoy.