Mickey and Minnie and Winnie the Pooh. Can't forget Piglet and Tigger, too! There are six new Playmobil Disney playsets with classic Disney characters for fun play time adventures.
(Products provided by Playmobil)
New Playmobil Disney Playsets
This is the first license for Playmobil's 1.2.3. toddler line that encourages young children to discover a world of adventure with a side of learning fun. Each of the Playmobil Disney playsets incorporates multiple educational features.
Educational features of the playsets are based on the three connected learning stages that support a toddler's development.
Learning things like shapes and colors
Developing their fine motor skills
Encourage storytelling and three-dimensional thinking
Here's a look at each of the new Playmobil Disney Playsets, what they include, and their features.
Winnie's Counter Balance Honey Pot promotes fine motor skills and cognitive thinking at the same time. Nudge the honeypot and watch it always gets back up, and wobble back and forth.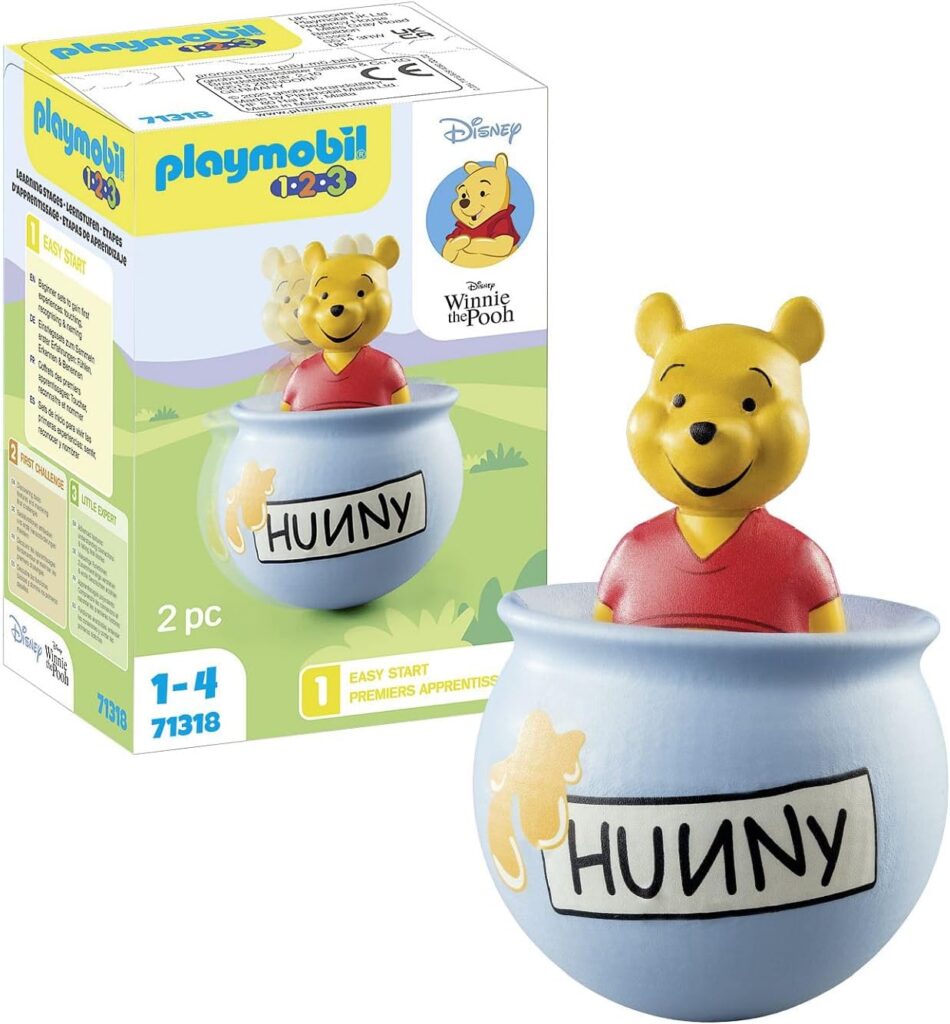 Mickey's Spinning Sun with Rattle Feature helps develops fine motor skills with placing the figure in the sun and spinning the sun.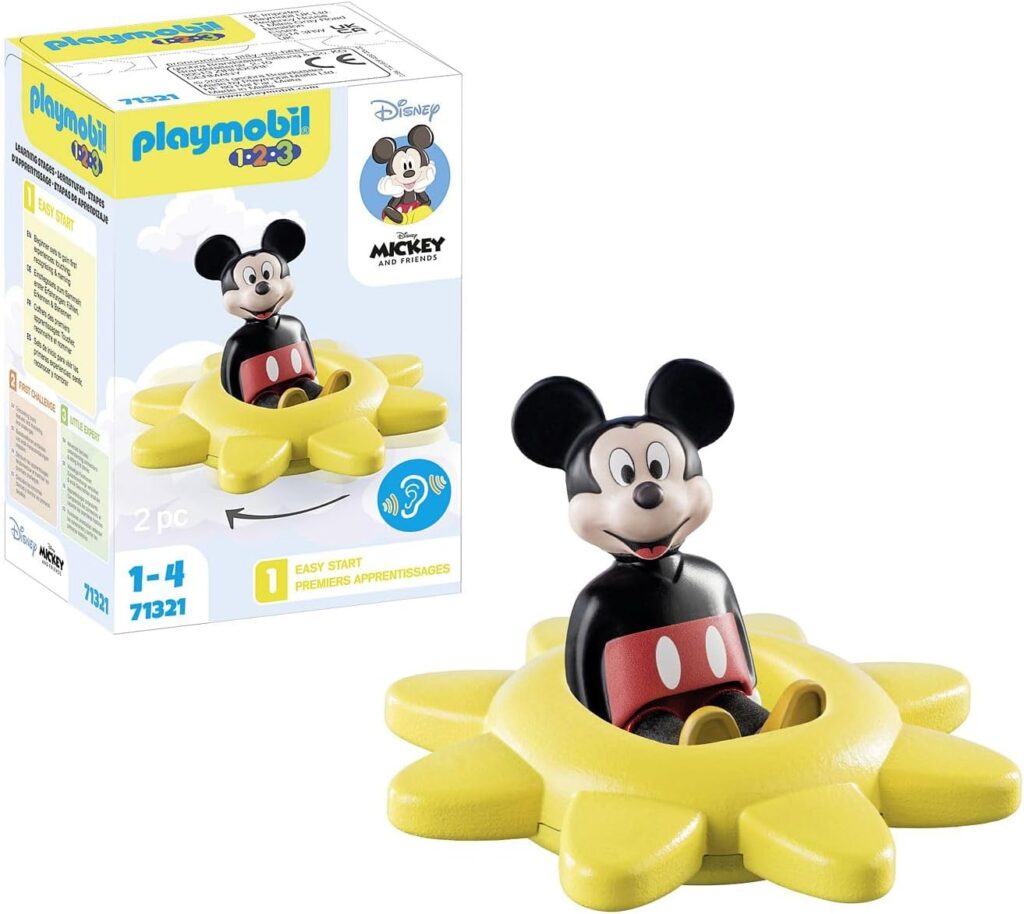 Mickey and Minnie's Cloud Ride
Mickey and Minnie's Cloud Ride promotes fine motor and cognitive skills at the same time. The individual snap-lock elements and vehicles can be combined in different ways and encourage children to learn to count from 1 to 3.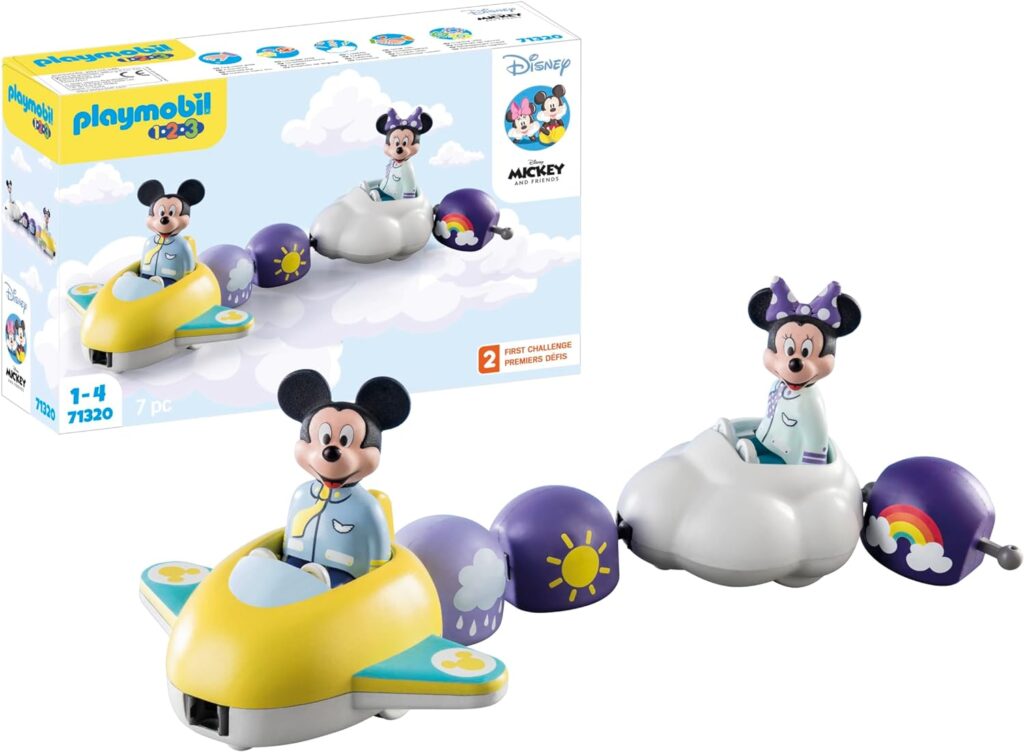 Winnie and Tigger's Bee Garden
Winnie and Tigger's Bee Garden promotes fun motor skills as children insert bee sticks into the honey pots. Pressing and releasing the sticks makes the bees fly. Planting flowers helps to improve fine motor skills as well.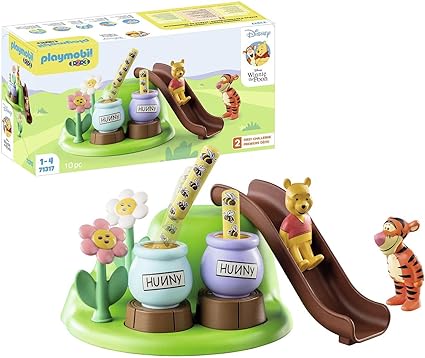 Winnie and Piglet's Tree House promotes fine motor skill development and three-dimensional thinking. Different items can be sorted into the treetop by shape and color. A hidden slide lets the objects reappear at the bottom of the tree. Other features include: make noise by turning leaves, or take the second group of leaves and convert it into a spinning top toy.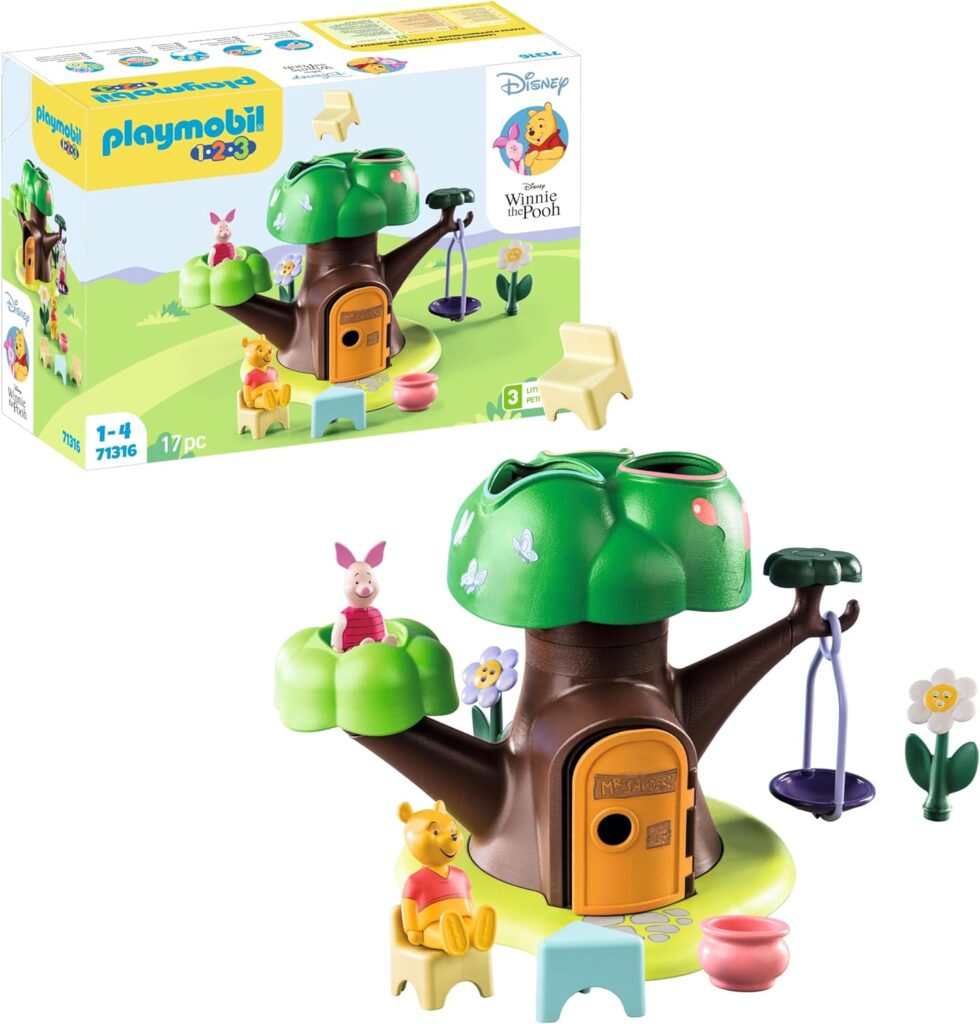 Mickey and Minnie's Cloud Home
Mickey and Minnie's Cloud Home is an explorative play set supporting the development of toddlers in multiple ways. The different combination possibilities stimulate creative thinking like, using the rainbow as a seesaw or a rattle. You can also combine the rainbow building blocks to create a colorful archway.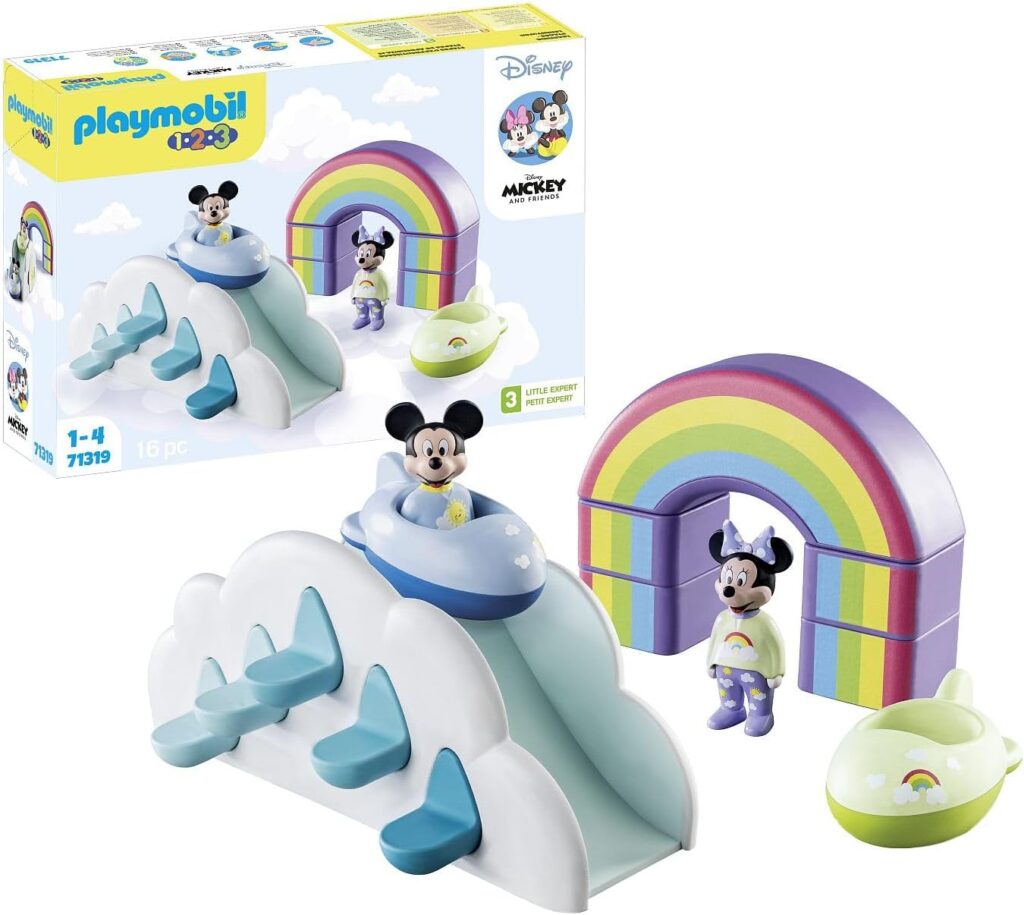 This playset also helps develop both fine motor and cognitive skills with puzzles and plug-in features, like the raindrop staircase! Plus, the dream planes are floatable on water!
Playmobil Disney sets are designs for kids ages 18 months – 4 years. You can find them on the PLAYMOBIL webshop and Amazon! (Amazon Affiliate)