If you are looking for a simple way to decorate the porch for fall, this is it! Create a stackable pumpkin tower with the Stack-O-Lantern pumpkin stacking kit!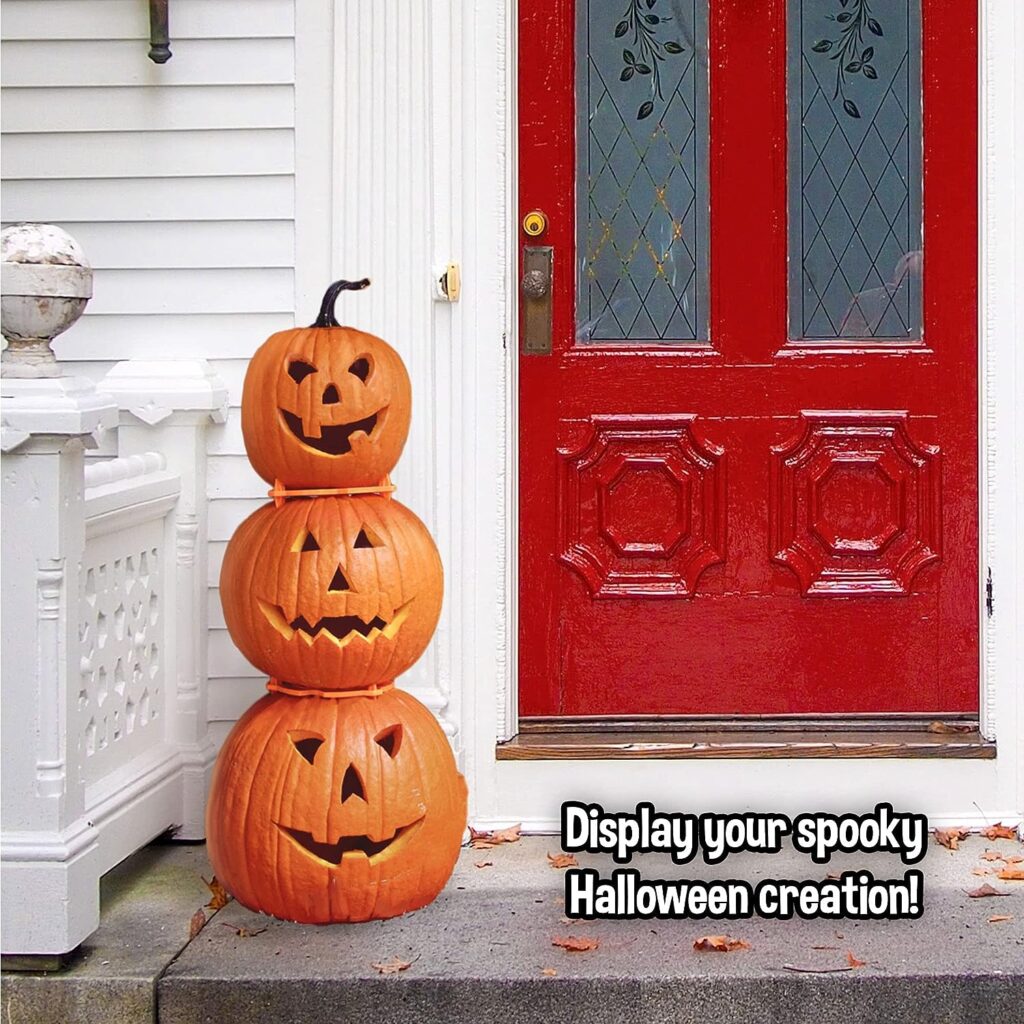 All you need are 3 pumpkins and the Stack-O-Lantern Kit for this DIY Halloween decor. Use the specially designed plastic stackers to stack the pumpkins together – no need to drill holes or use hot glue! 
The Stack-O-Lantern kit includes a carving saw, scooper, 2 stacker, 1 lid, and 3 orange-colored LED tea lights to place inside each pumpkin and illuminate your creation at night!
Grab your Stack-O-Lantern on Amazon for $24.99 and get to stacking! 
Right now there is a $5 off coupon you can apply but I don't know how long it will last!
We will be putting ours together this weekend now that pumpkins are finally showing up in stores and patches. When I saw there was a coupon I wanted to share right away so you could take advantage of the savings!