The self-care definition is any necessary human regulatory function which is under individual control, deliberate and self-initiated. Self-care can be different for everyone because it's all about doing what you need to do to take care of yourself mentally and physically.
These March Self-Care Ideas are some small ways you can de-stress, relax, and focus on yourself.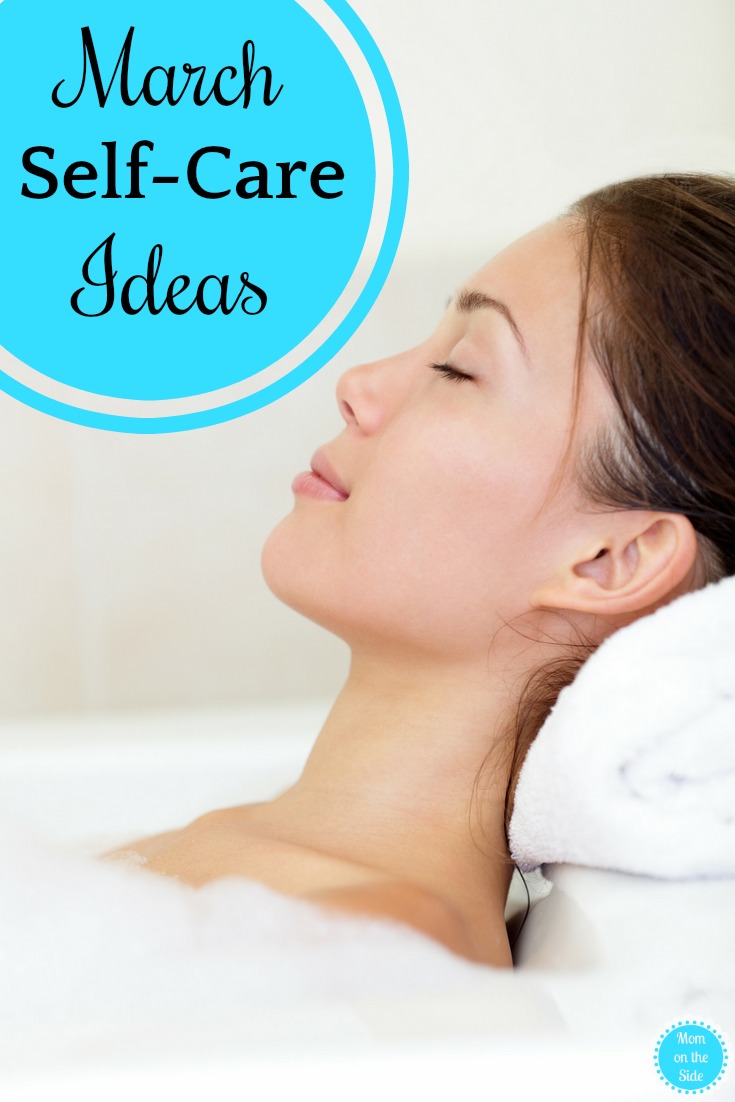 I'm a big encourager of me time and self-care, but with four kids I also know it can be hard to find the time. By focusing on your health and mind you're not only enjoying the benefits of self-care but your helping yourself be a better parent.
March Self-Care Ideas
Pick up some flowers to enjoy their beauty and smell until spring arrives.
Reinforce your morning routine to start the day off on the right foot.
Projects at home got you down? Make a list of all the little tasks that need done and start tackling them one by one.
Gain awareness of your thoughts and feelings with 1 Minute Mini-Meditations.
Unplug for an hour every day to take a break from the noise and reset your brain.
Soak up the Vitamin D and get outside for at least 15 minutes while the sun is out.
Do some random acts of kindness throughout the month.
Take yourself on a date to anywhere you want to go. Maybe the bookstore, or shopping, or getting a massage.
Get in a 10-minute walk before or after work, or during lunch.
Make a list of all the positives in your life and refer to it when you are feeling stressed or overwhelmed.
Slow down and be in the moment to enjoy the simple pleasure life is offering.
Try something new. A food, an activity, or even a new route to work.
Dance your heart out at least once a day.
Revamp your nightly routine to include relaxation time for yourself.