Make the holiday tradition even more fun with a Macy's Thanksgiving Day Parade Scavenger Hunt for 2021! I created this scavenger hunt to be enjoyed while watching from home or live in person!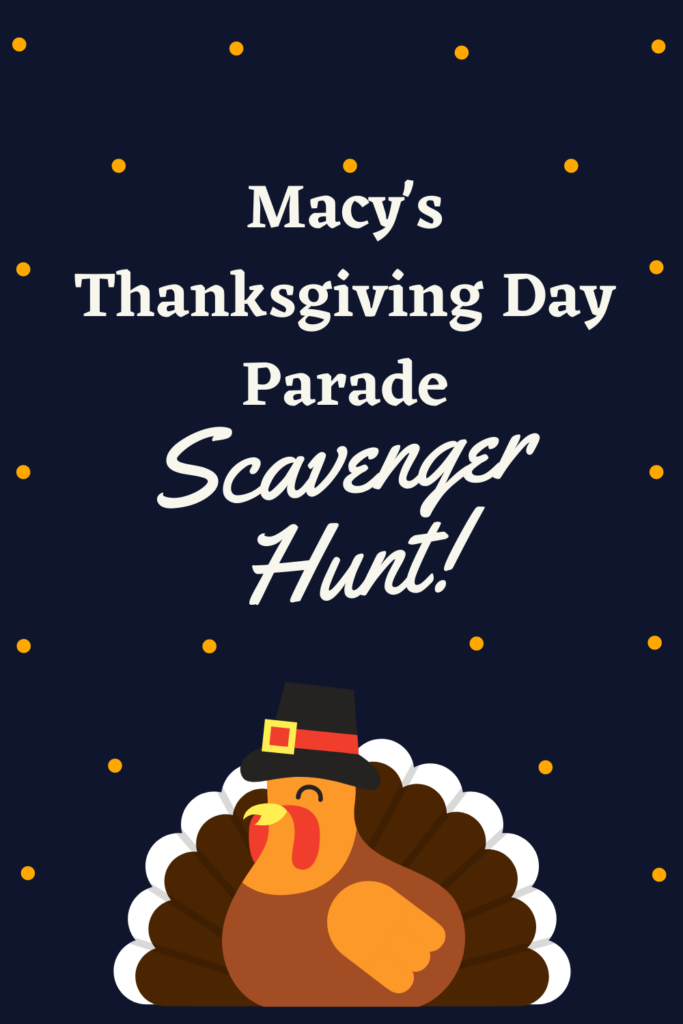 Macy's Thanksgiving Day Parade Scavenger Hunt
The 95th annual Macy's Thanksgiving Day Parade fills the streets of New York City on Thursday, November 25th at 9:00 A.M. I've watched the parade every Thanksgiving morning for as long as I can remember. Even now the TV is tuned to it while I'm cooking for Thanksgiving.
The floats and balloons and marching bands and holiday songs are so fun to watch. Not to mention the grand finale of Santa Claus himself! Yes, he's in my Macy's Thanksgiving Day Parade Scavenger Hunt, too!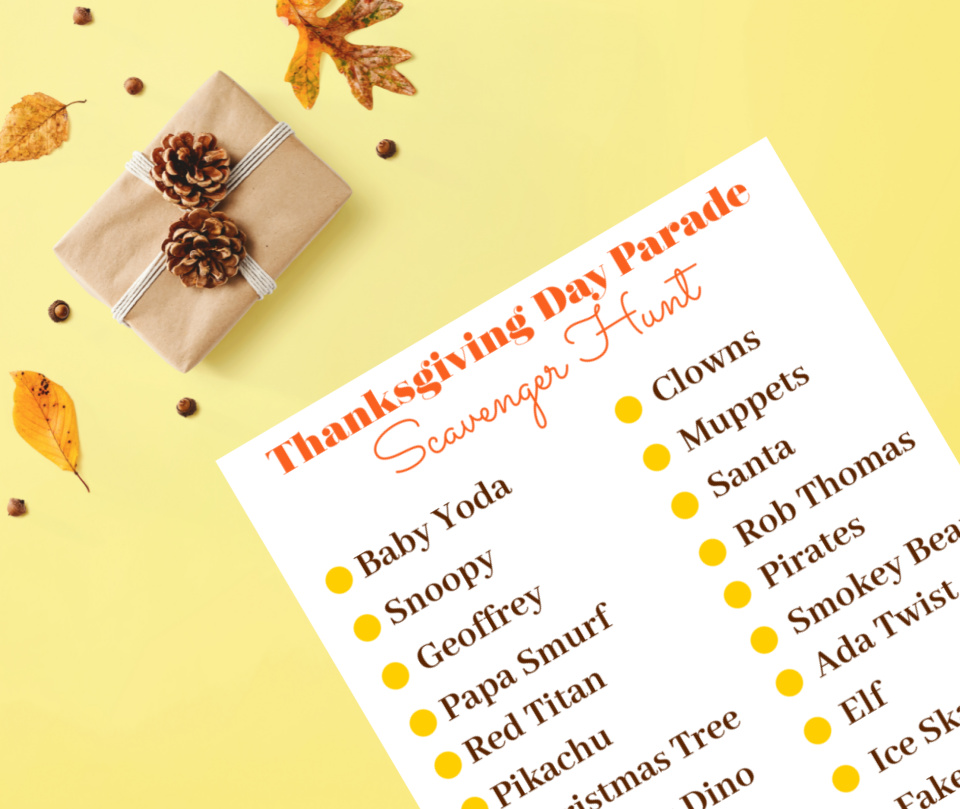 New Macy's Thanksgiving Day Parade Balloons
This year the parade will feature 15 giant character balloons, including a few new ones I listed below! I've included several of them in the Macy's Thanksgiving Day Parade Scavenger Hunt so you'll want to keep your eyes out for them!
Ada Twist
Scientist by Netflix
Funko Pop! inspired Grogu aka Baby Yoda
Ronald McDonald
Pikachu & Eevee
In addition to the balloons, Macy's Parade will feature 28 floats, 36 novelty and heritage inflatables, more than 800 clowns, 10 marching bands and 9 performance groups. That's a whole lot of entertainment! I'm not sure what this means but there will also be an extra special appearance by Geoffrey, the beloved mascot of Toys"R"Us. Are toy stores returning?!
If you tune into the Thanksgiving Day Parade for the floats, there are lots of fun ones this year! You'll need to pay attention to several of them if you want to complete the Macy's Thanksgiving Day Parade scavenger hunt!
1-2-3 Sesame Street® by Sesame Workshop™ (The cast and Muppets of Sesame Street)
Big City Cheer by Spirit of America Productions (Miss America 2020 Camille Schrier)
Big Turkey Spectacular by Jennie-O (Tai Verdes)
Blue's Clues & You! by Nickelodeon (Josh Dela Cruz, Steve Burns and Donovan Patton
The Brick-changer by The LEGO Group (Zoe Wees)
Christmas in Town Square by Lifetime® (Kelly Rowland)
Deck the Halls by Balsam Hill® (Kristin Chenoweth)
Fantasy Chocolate Factory by Kinder™ (Darren Criss)
Harvest in the Valley by Green Giant® (Jimmie Allen)
Heartwarming Holiday Countdown by Hallmark Channel (Rob Thomas
and more!
How to Watch Macy's Thanksgiving Day Parade
, I'm tuning into all the fun with my Macy's Thanksgiving Day Parade Scavenger Hunt in hand! You can watch Macy's Parade on NBC and Telemundo, from 9:00AM to 12:00PM in all time zones. Plus, you can also stream the broadcast on Peacock and experience several whimsical augmented reality effects throughout the show that will add another dose of Macy's magic to the pageantry.
–> PRINT PARADE SCAVENGER HUNT <–
For more scavenger hunt fun after the parade, check out my Printable Thanksgiving Scavenger Hunt for Kids. They'll be hunting for all kinds of items you find at most Thanksgiving dinners!