(This post contains affiliate links to Fidget Spinners on Amazon if you want to buy a pre-made one instead of attempting DIY Fidget Spinners.)
All the kids are wanting Fidget Cubes and Spinners right now. You can find them at lots of retail stores and online but with a few things around the house, you can make fidget spinners.
I spotted the DIY LEGO Fidget Spinner from FrugalFun4Boys.com on my Facebook feed over the weekend and it looks like you guys are loving the idea! Here are some more ways to make fidget spinners yourself if your kids are asking for one.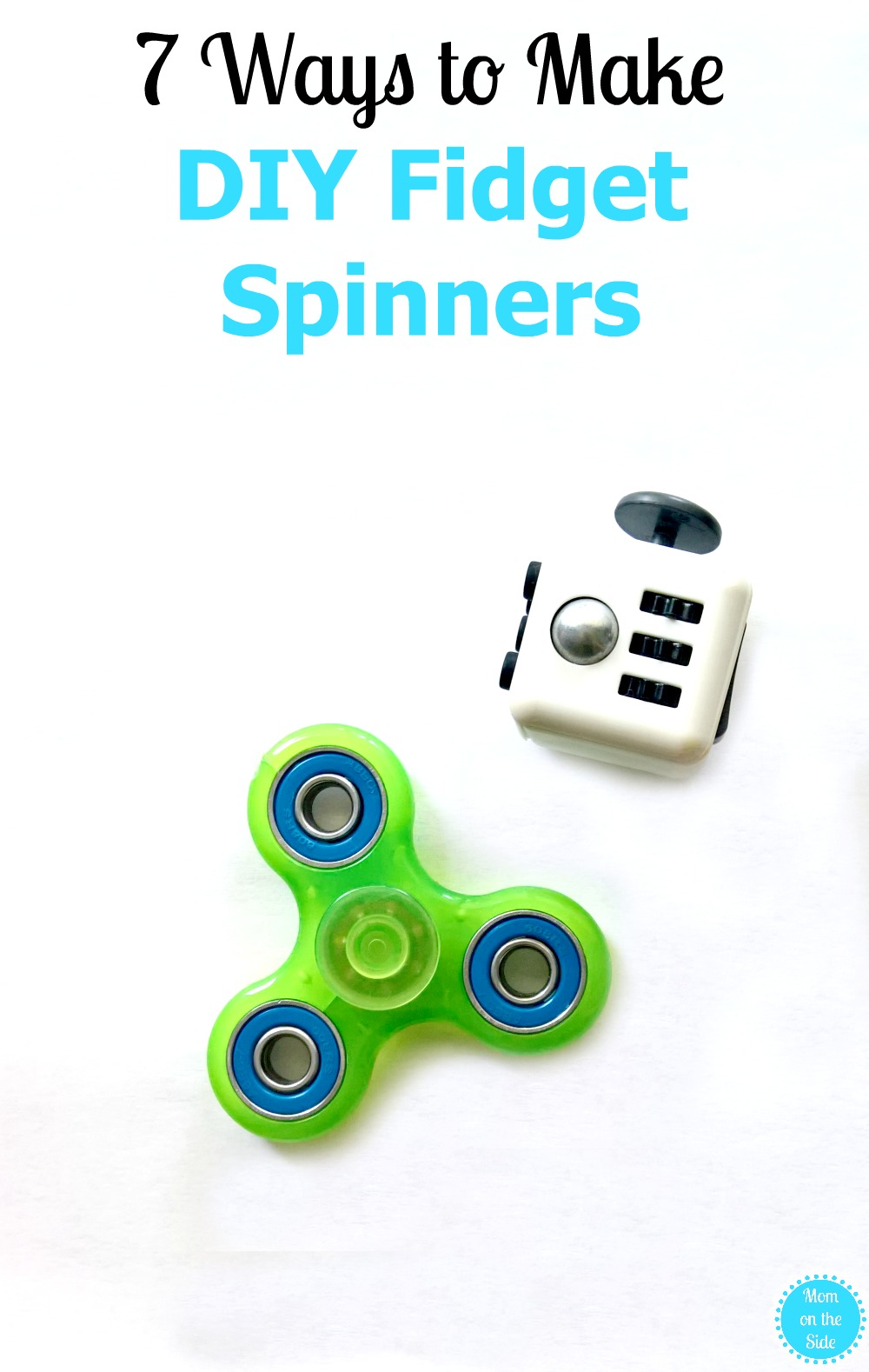 My son purchased the two shown in the picture above, but once I showed him the different ways to make DIY fidget spinners he was excited to make some himself. Does that sound like your kid?! If so, here are some different types of fidget spinners kids can make.
How to Make Fidget Spinners Yourself
DIY Fidget Cube by Tex Workshop
How to Make a DIY Fidget Spinners Toy by Cheesecurds
How to Make a Hand Spinner Fidget Toy by JDubKnives
How to Make a Simple Fidget Spinner by HawkGuruHacker
If you are wondering what Fidgets Spinners are, they were designed to be stress-relievers for children. They have since become a hot "toy" for kids and teens across the country. I choose to have my son leave his fidgets at home when going to school, but he does use them to calm his anxiety and emotions at home.
Whether kids are using them for the intended purpose or as a toy, I think they are a great idea and something fun the kids are into beyond video games and smartphones.
Do your kids have fidget cubes or spinners, or have they made their own?