I recently shared with you what was inside Universal Yum's Halloween Box and it did not disappoint the trick-r-treaters! Now, the holiday season is upon us and we are diving inside Universal Yum's Holiday Box!
(I was provided with this delicious product. Any opinions are 100% my own.)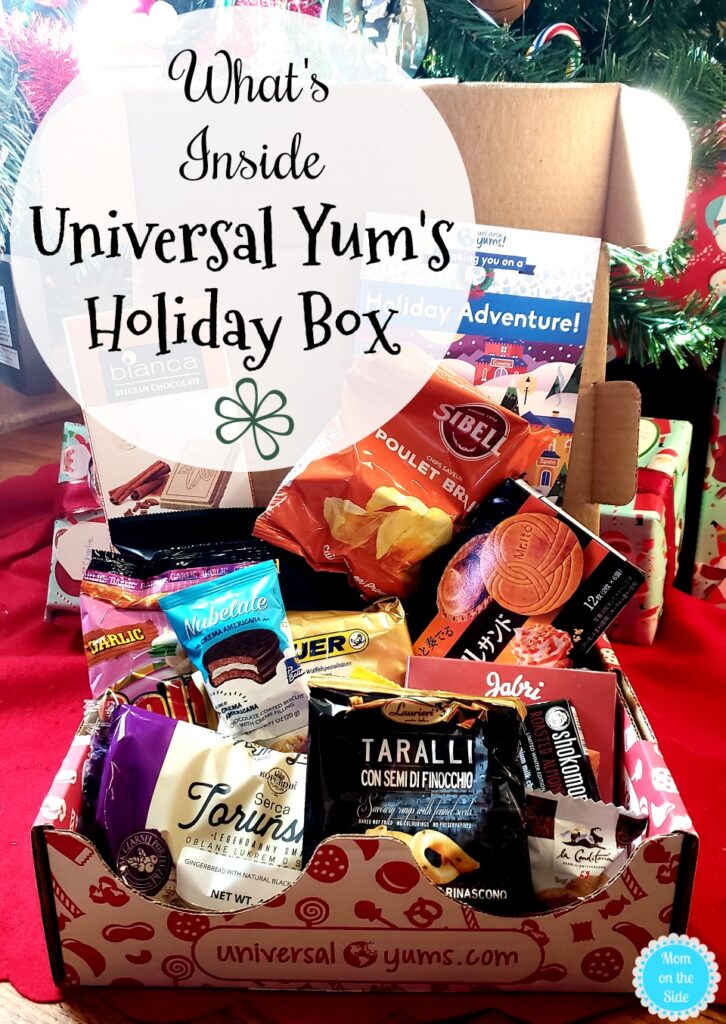 What's Inside Universal Yum's Holiday Box
The Holiday Box from Universal Yum's is not only full of delicious holiday treats from around the world. It also provides a great learning experience with the included Holiday Adventure booklet.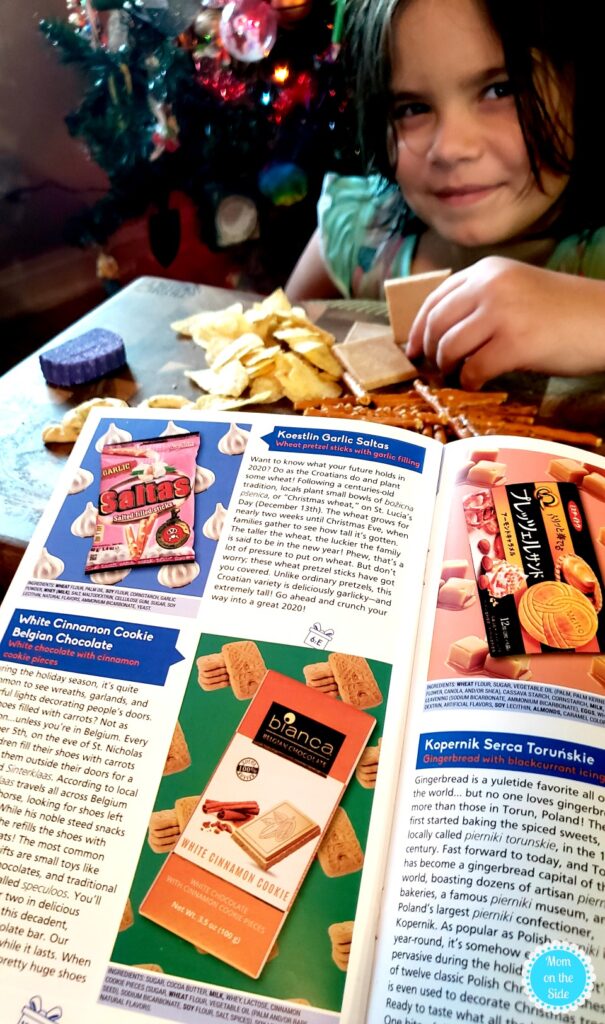 The Holiday Adventure Booklet tells you about each item included in Universal Yum's Holiday Box as well as the holiday traditions in each country. Basically, you can taste and learn your way through each box!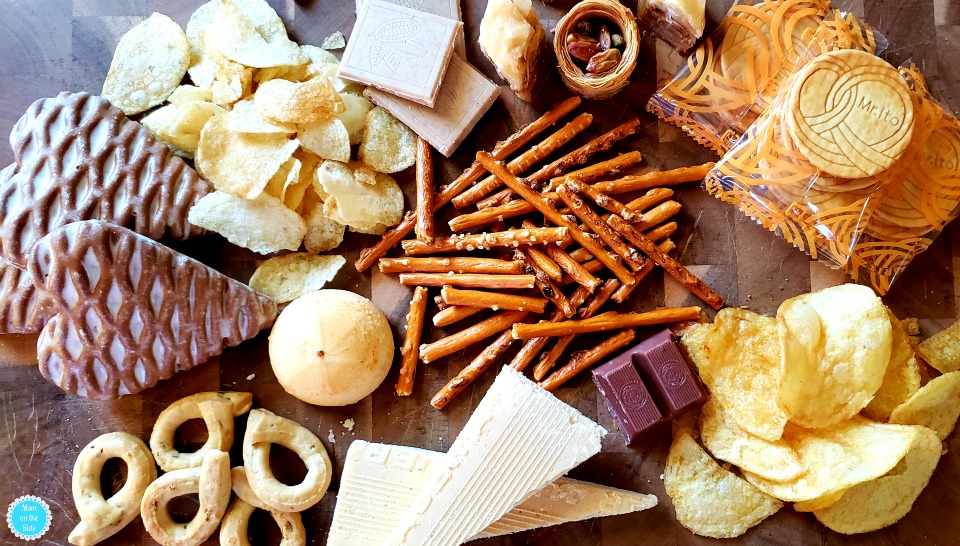 Okay, let's get to the yuminess and then I'll tell you about our favorites!
Jabri Mixed Baklava: Phyllo dough sweet with syrup, cashews, and pistachios from Jordan
Snackgold Raspberry Potato Chips: Raspberry Flavored Potato Chips from Spain
Koestlin Garlic Saltas: Wheat pretzel sticks with garlic filling from Croatia
Bundner Nusstortli Alpine Nut Cake: Cake filled with walnuts and honey from the Swiss Alps (round biscuit next to the gingerbread hearts in the photo above)
Sibell Poulet Braise Chips: Roasted chicken flavored potato chips from France (lower right corner of the picture above)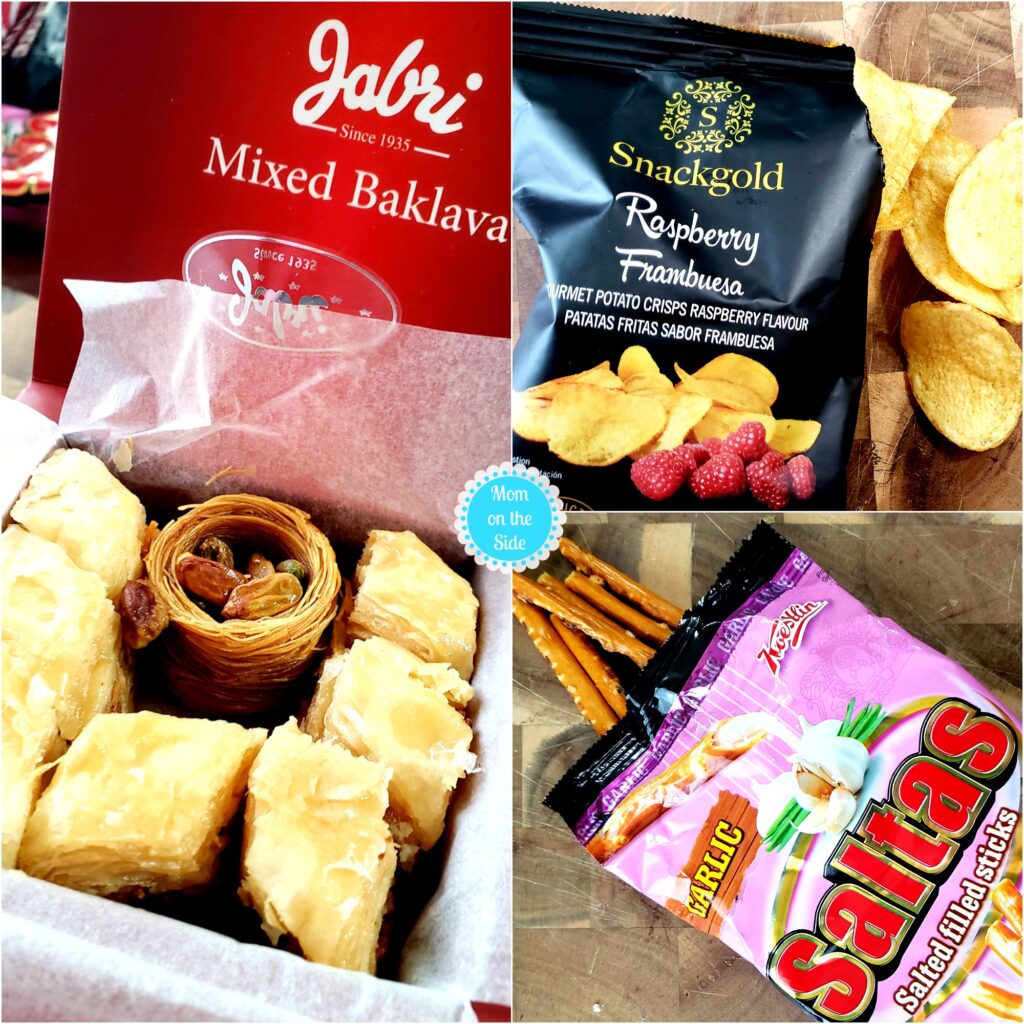 Alfajorcito Nubelate Crema Americana: Chocolate coated biscuits with cream filling from Uruguay
Taralli con Semi di Finocchio: Wheat snack with fennel seeds from Italy
White Cinnamon Cookie Belgian Chocolate: White chocolate with cinnamon cookie pieces from Belgium
Goldilocks Ube Polvoron: Ube shortbread cookie from the Philippines'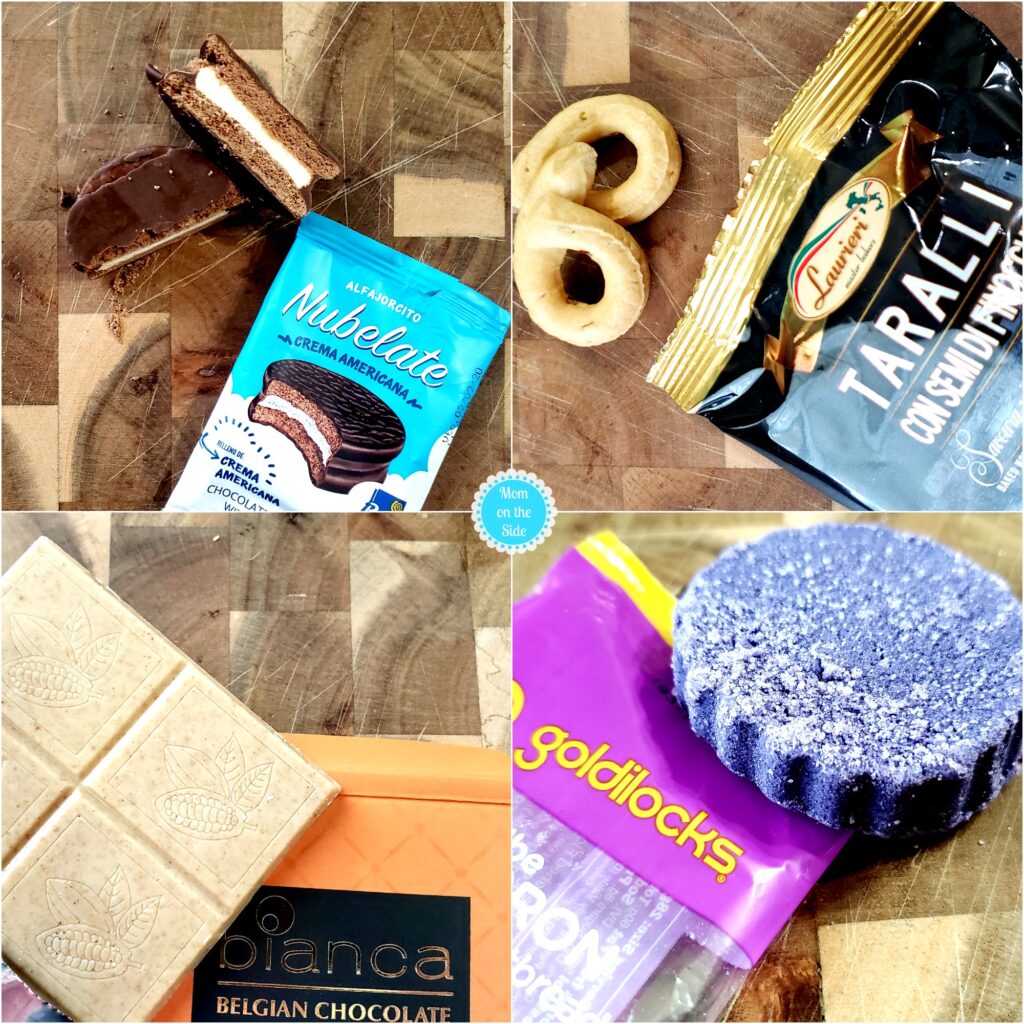 Kopernik Serca Torunskie: Gingerbread with black currant icing from Poland
Auer Totrenecken a la Wiener Apfelstrudel: Wafer with apple strudel cream filling from Austria
Mr. Ito Pretzel Sand Almond Caramel: Pretzel cookies with caramel almond filling from Japan
Shokomonk Roasted Almond: Milk chocolate with roasted almonds from Germany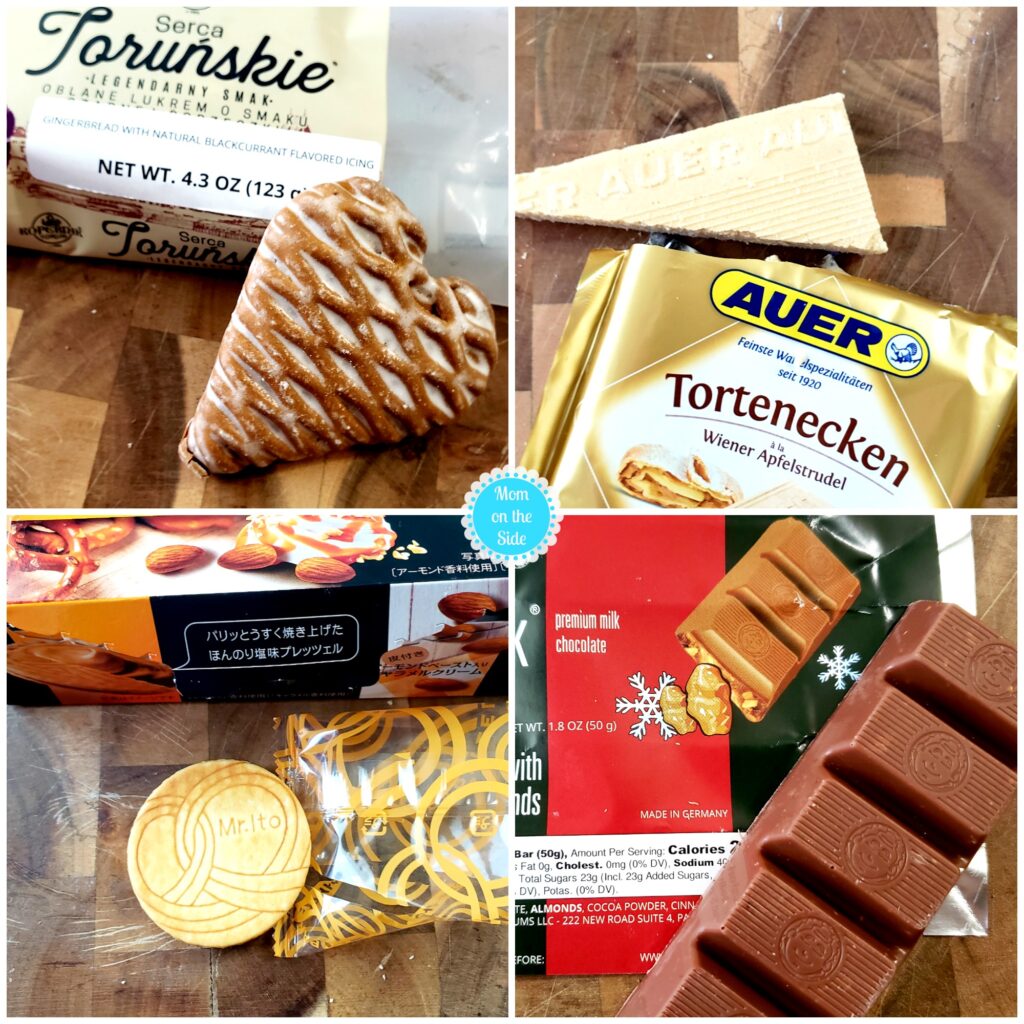 Our top three favorites in Universal Yum's Holiday Box were the Shokomonk Roasted Almond Chocolate Bar, Nubelate Crema American, and Snackgold Raspberry Potato Chips.
The chocolate bar has my daughter even more excited for her trip to Germany this summer and all the chocolatey things she can eat. I didn't want to share the raspberry potato chips because oh my goodness I need more! The Nubelate Crema Americana is something we need to sell here in the US – sort of like a chocolate covered OREO!
Head to UniversalYums.com to order your holiday box for December!