Last weekend we had professional family photos taken. I've had them taken for the kids, but never for the whole family.
I was as giddy as a kid on Christmas as I watched my adorable family gathering for photos, man do they clean up nicely!
You can plan epic photos and these tips on How to Plan Perfect Family Photo Outfits will help.
How to Plan Perfect Family Photo Outfits
#1 Pick Color Scheme
If you can, find out what background or on-set location will be used for your family photos, and choose a color scheme that meshes well. Maybe you are going holiday themed and using them for Christmas cards.
Maybe they are to hang up in your newly decorated living room and you want the colors to flow nicely. Pick out your colors before going shopping, and have a backup color scheme in mind too, in case things don't work out with the first one.
#2 Coordinate or Matching Family Photo Outfits
With family photo outfits, you can go with matching family photo outfits or coordinating family photo outfits. Jeans and crisp white t-shirts look fantastic if you are going matching, or even the same colored sweater or flannel for fall and winter photos.
Picking one or two colors and having everyone wear something with those colors is great for coordinating. I did a little of both.
My sons had matching shirts, and everyone else had coordinating colors from their matching shirts. Doing that helped me with #3.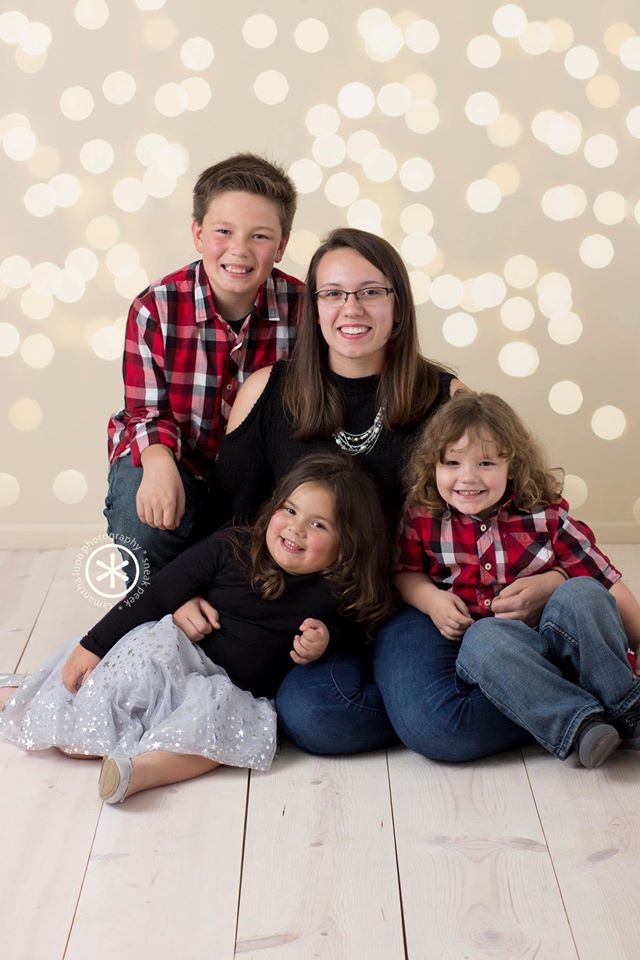 #3 Keep Personal Style in Mind
Having a teenage daughter is one reason I kept personal style in mind. I didn't want her uncomfortable in her outfit and the photos.
Although I saw dresses and skirts that would have worked perfectly, I know she is more comfortable in a sweater and jeans. Because I coordinated, I was able to find something the she felt great in, and worked well with everyone's outfits.
#4 Difficult People First
Miss Charlie is the most difficult person to shop for in our family. She's a chubby three year old, making it hard to find clothes that fit, and look good.
I started with her outfit first, to avoid having to start all over on everyone if I didn't find something to fit her within the color scheme.
#5 One Store Shopping
Shopping for family photo outfits at one store is beneficial for several reasons. One, you can often find matching styles in different departments. I was able to find my 3 year old and 10 year old sons the same Arizona Plaid Flannel at JCPenney.
The only thing they were missing was one for my husband. Two, you have a better chance of taking advantage of coupons and deals when you shop in one place. BOGO 50% helped me save on a lot of items I bought because I shopped at one store.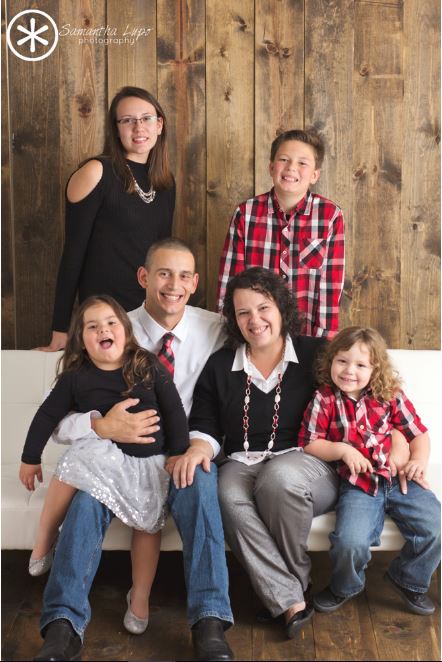 #6 Don't Forget Accessories
Shoes, necklaces, scarves, and even socks. Keep everything in mind for two reasons. One, so you are running out last minute to buy socks because your son can't find a single matching pair. Two, because accessories are helpful when trying to coordinate.
I didn't want my daughter in a red shirt, but I wanted to tie in the red somehow. A simple pair of red tennis shoes did the trick. Same goes for my outfit and needing a little red, which I made happen with a necklace.
Hopefully these tips on how to plan perfect family photo outfits will have you rocking your session!