My grandma used to make washcloth bunnies when I was growing up. Adorable little things with an Easter egg tucked in. I don't know why I've waited so long to make washcloth bunnies for my kiddos because they are super simple to make. If you want an easy Easter craft to make with kids, I'm showing you how to make these today!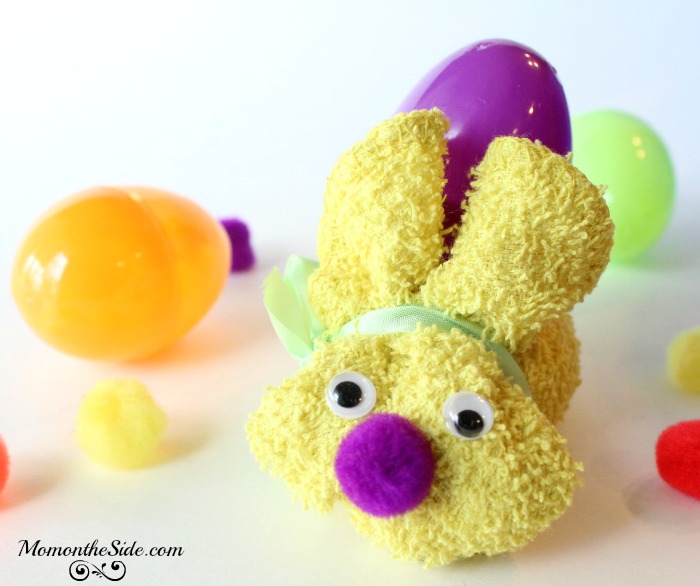 Washcloth Bunnies Supplies
Washcloths – one per bunny
Rubberbands – one per bunny
Ribbons – one per bunny
Googly eyes – two per bunny
Pom Poms for noses – one per bunny
Glue – a learned that hot glue or super glue works best
Easter Eggs – one per bunny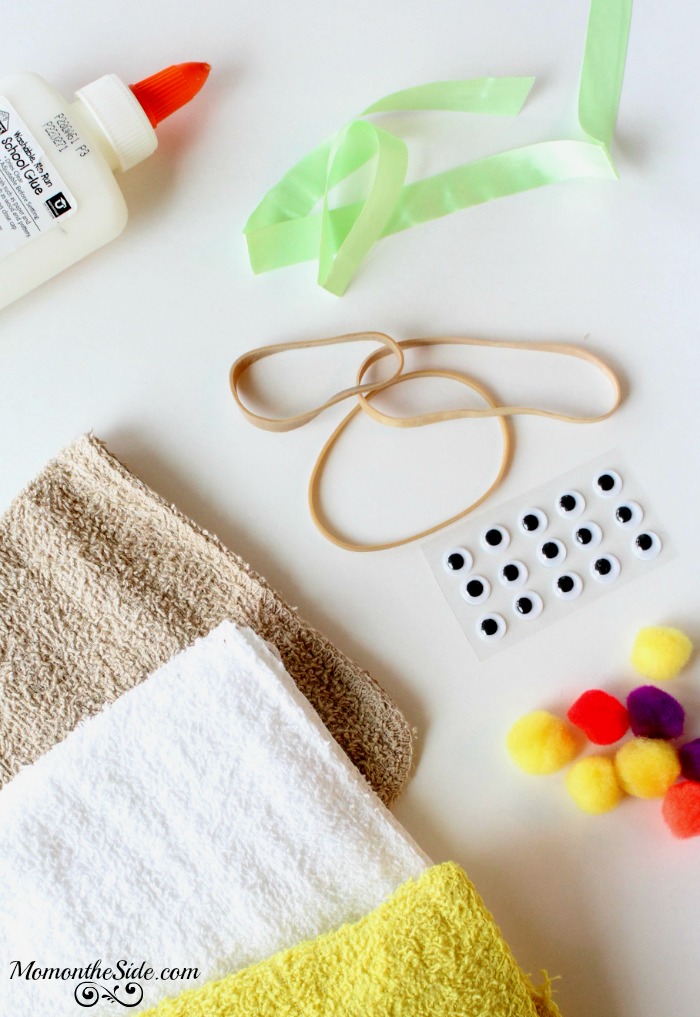 How to make Washcloth Bunnies
Step 1: Lay washcloth out flat in a square and fold it in half to form a triangle.
Step 2: Starting at the point, begin rolling into a log shape.
Step 3: Fold it in half
Step 4: Fold in half again, backwards, so the two ends are facing the fold.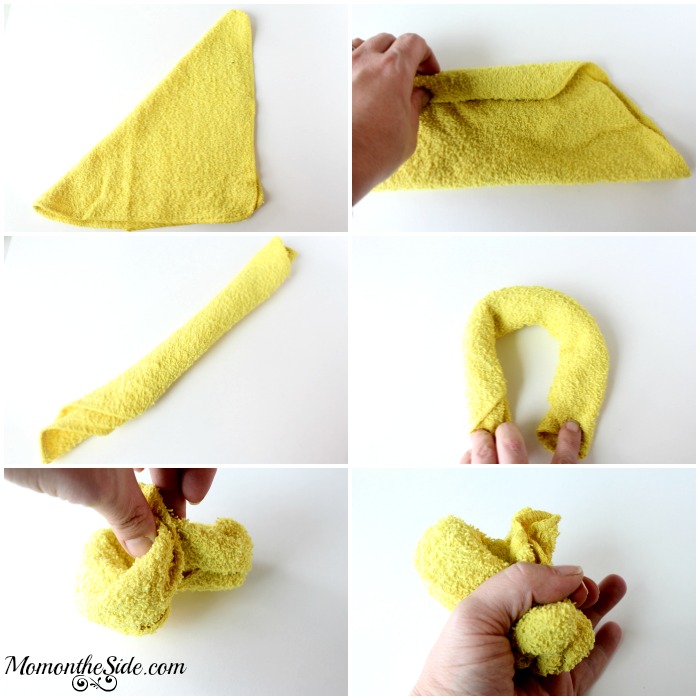 Once you have the washcloth into the shape of a bunny, it's time to finish things up and decorate!
Step 5: Place the rubber band around the neck area of the bunny, to hold the ears back.
Step 6: Tie ribbon around the neck area to conceal the rubber band.
Step 7: Stick google eyes on the head of the bunny.
Step 8: Glue on a pom pom nose between the eyes
Step 9: Tuck an Easter Egg behind the ears, in the hold of the body.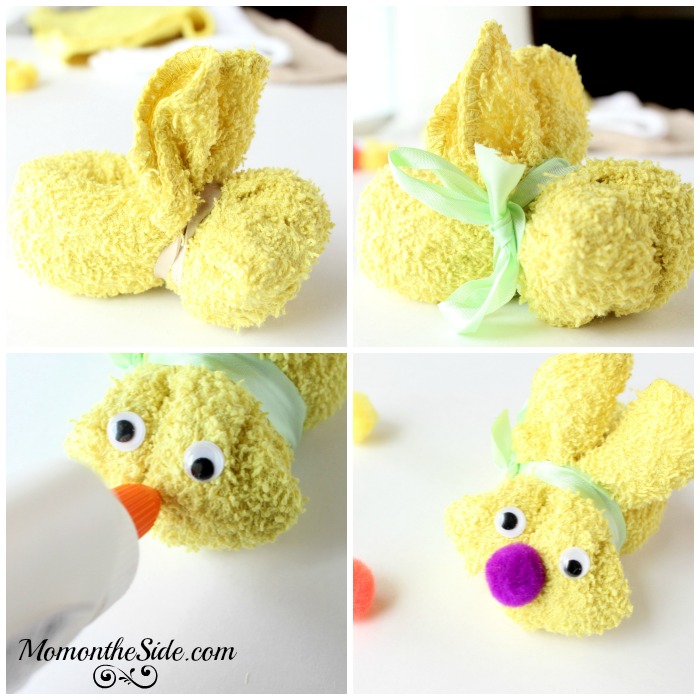 There you have it. Super simple washcloth bunnies for Easter or spring! You could use white or brown washcloths to make the washcloth bunny look more like a real bunny. My twins picked out yellow so that's what we have! 😀
PIN IT