Soon the ground will be covered in snow, temperatures will drop to frigid, and school will be out on holiday break. You know what that means…fighting over the remote will ensue! To make those sibling banters a little more fun, grab this printable Holiday Movie BINGO for Netflix! Everyone can take turns picking out a great family-friendly holiday movie, all of which are streaming on Netflix right now.
(I am a Netflix loving member of the Stream Team and am provided free service and perks. Any opinions are 100% my own.)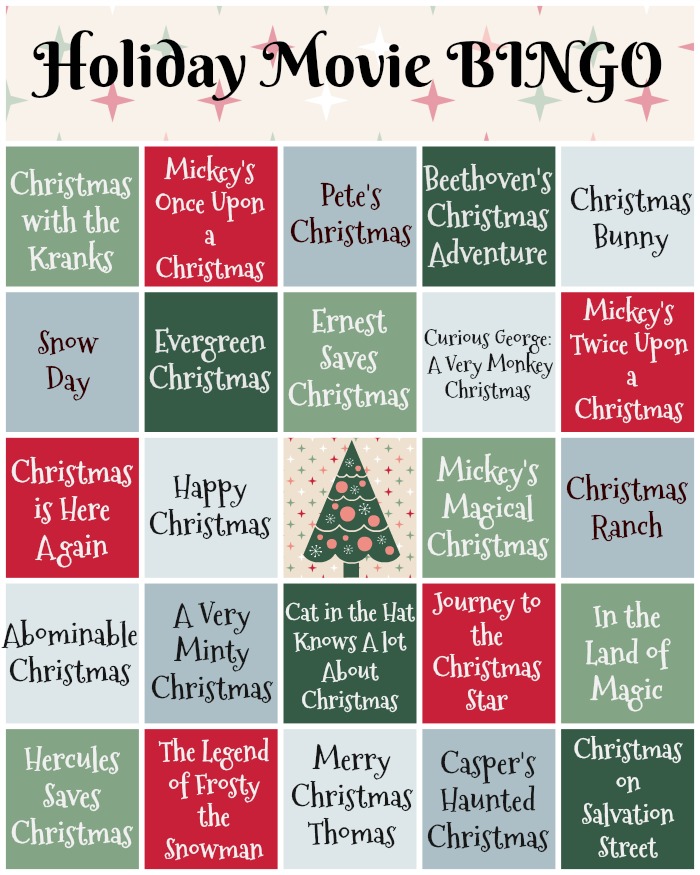 Print your Holiday Movie BINGO for Netflix and add a little excitement to those winter family movie nights! If nothing else, hopefully they will all hug it out over a classic holiday flick.
Once you've gone through all of these holiday movies on Netflix, check out the full list of What's New on Netflix in December for more, and don't forget that Gilmore Girls: A Year in the Life premieres on November 25th!