If your teens are planning a Christmas party with friends or just want something festive to do, you want this! A free Christmas Games for Teens Activity Book!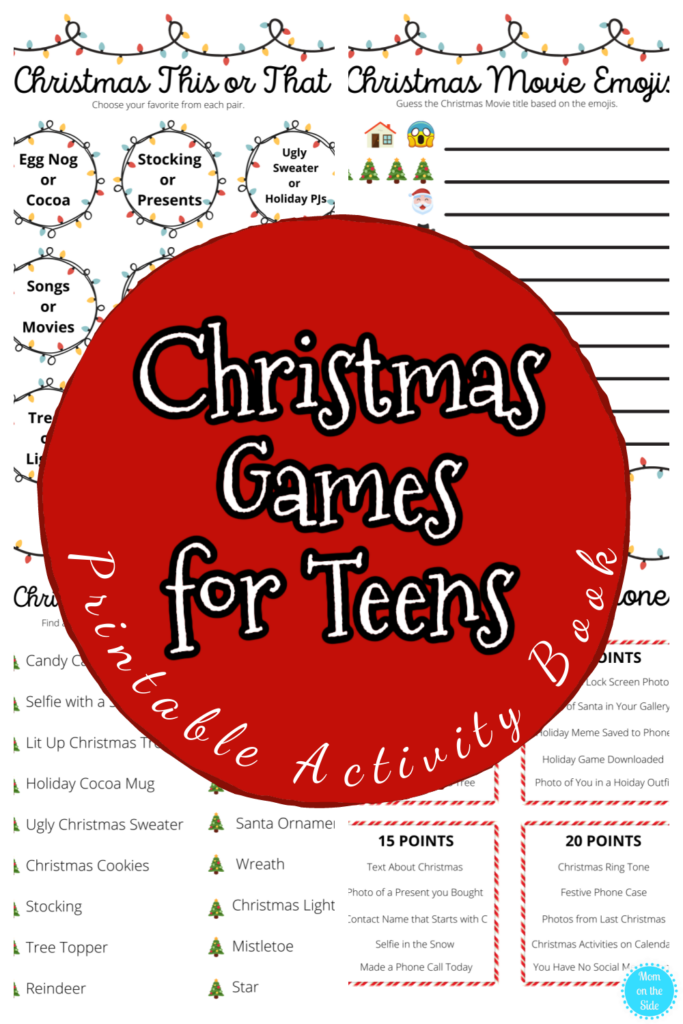 Christmas Games for Teens Activity Book
This activity book for teens includes 9 printable Christmas games and 1 printable coloring page. The games can be played alone or with friends, especially the ones you can earn points!
If you are using these for a party, print out several copies so everyone has their own. For games that do not have points, base it on who finishes first or has the most correct answers.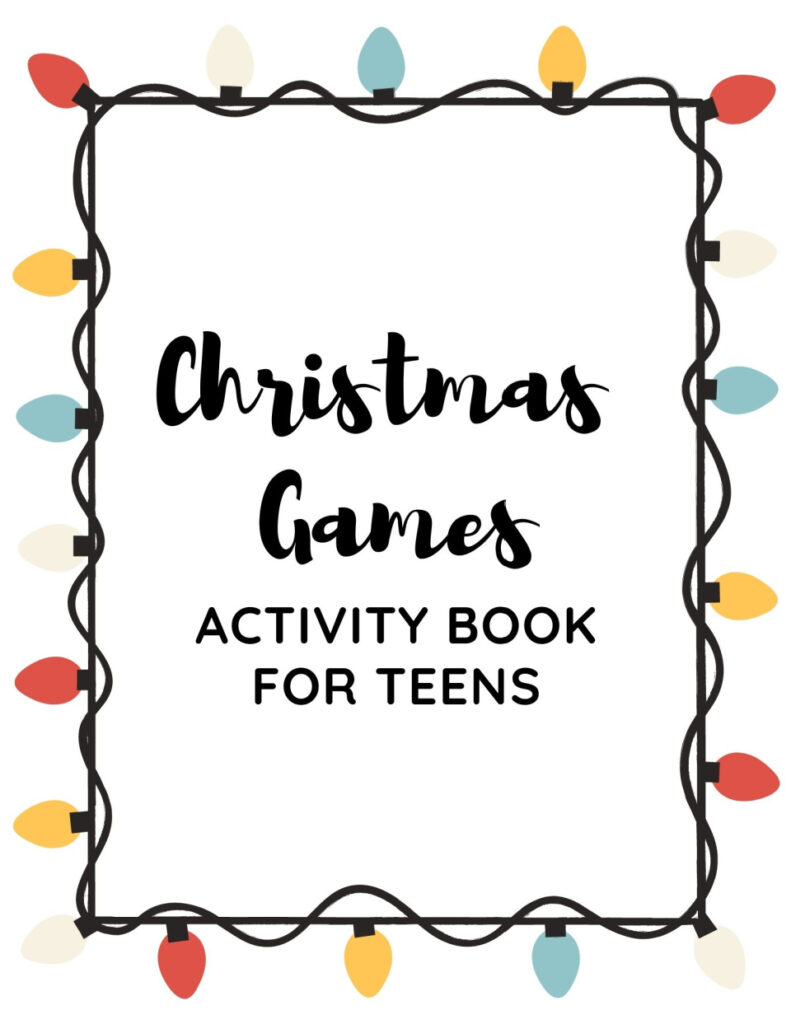 What is included in the Christmas Games for Teens Activity Book
Christmas Movie Emojis
Figure out the Christmas movie title based on the emojis. There is an answer key on the last page to check answers.
What's On Your Phone Christmas Edition
Earn points based on things you have on your phone. Things like a photo with Santa, Christmas playlist, Christmas emoji in text, and more!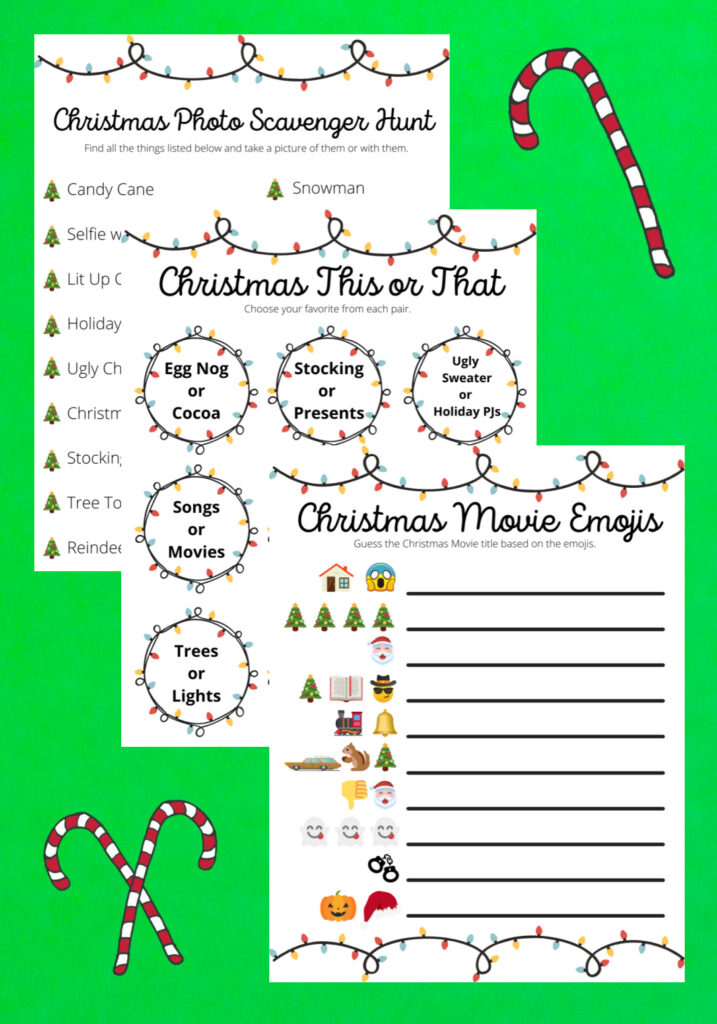 Christmas A-Z
Come up with different Christmas themed words for each letter of the alphabet. This one is trickier than it sounds!
Christmas Would You Rather
One of my favorite Christmas games for Teens, Would You Rather always creates lots of laughs This Christmas Would You Rather is no different and definitely more appropriate than Christmas Would You Rather Adult Version!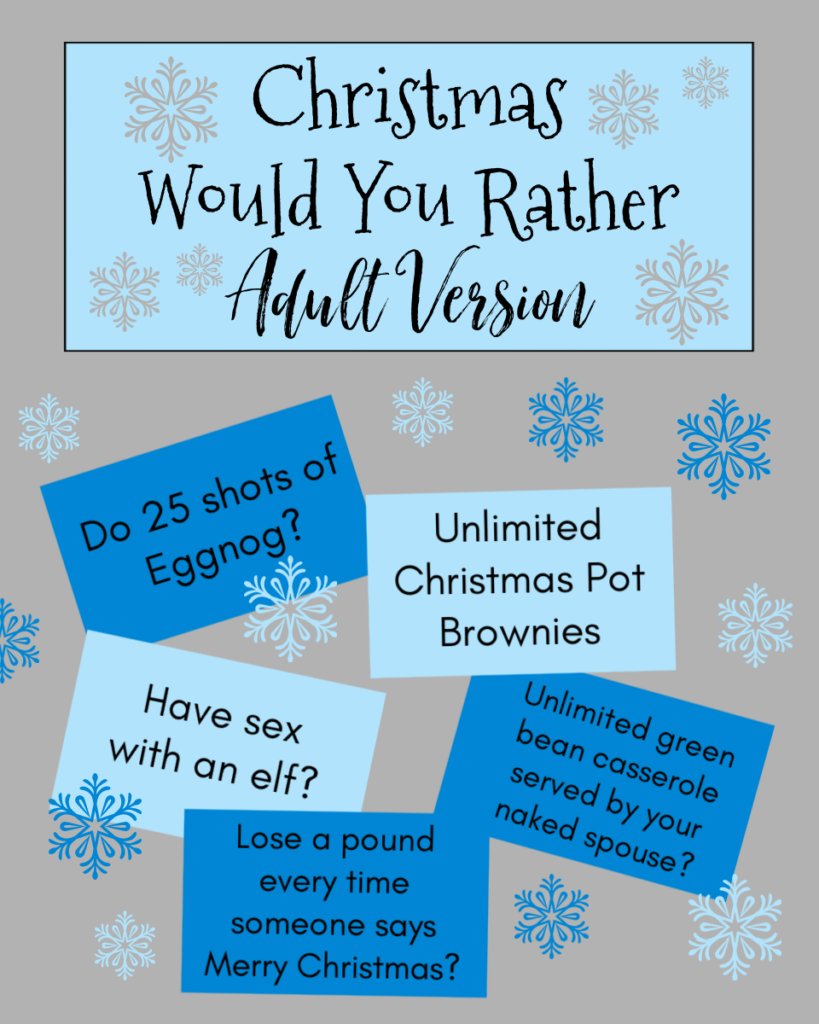 Christmas This or That
Similar to would you rather, this game has you choosing your favorite among two things. Let the debates begin, especially if this Christmas Game for Teens at a party!
Christmas Word Search
Christmas themed words make up this word search. If doing this as a group you could set a timer who see who can find them all before time runs out!
Christmas Photo Scavenger Hunt
There are 18 different items to find and take a picture of. Selfie with a Santa is even on the list – real or fake!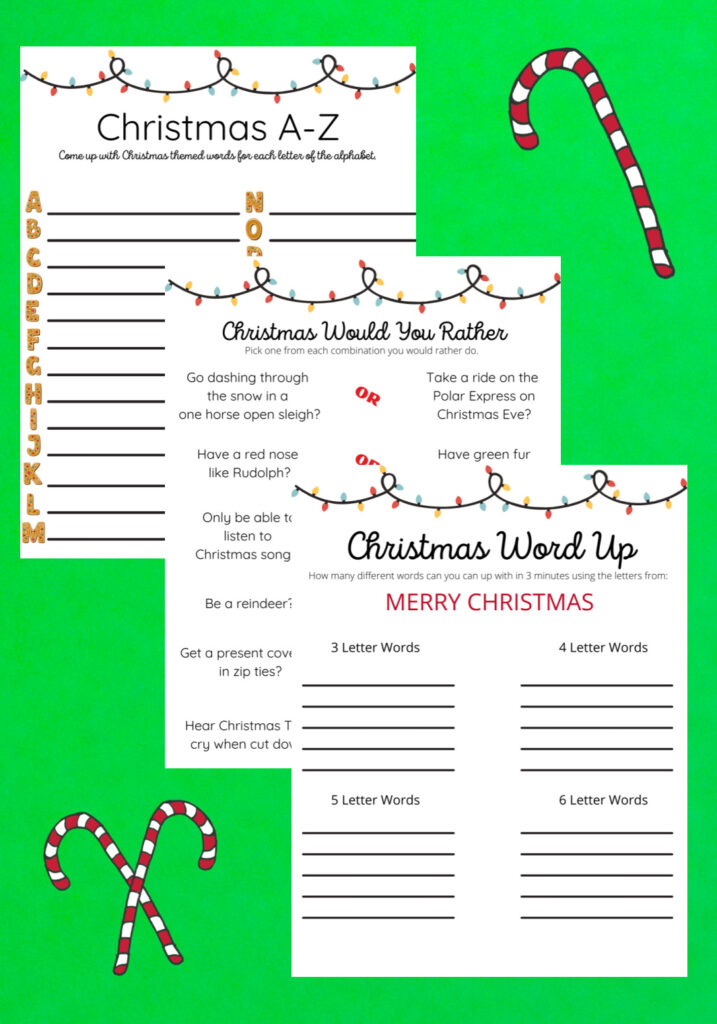 Christmas Word Up
For this game, you are trying to come up with different word using the letters of a specific word. Another one to set a timer on if playing this at a Christmas party!
Christmas Movie Trivia
Test your memory on new and classic movies with this Christmas Trivia. Answers to the questions are included on the last page of the packet.
Grab your free printable Christmas Games for Teens Activity Book below. You can also get some epic Elf on the Shelf Ideas for Teens if yours are still into that!