There are lots of reasons people make and send Halloween baskets. Could be a care package to a college student, a holiday surprise for a sick child who can't trick or treat, or just because you feel like it.
If you are filling up boo buckets this year, here are some Halloween basket filler ideas to help you out! Pair these with some candy or popcorn balls for a spooktacular basket!
Products were provided. Any opinions are my own.
Halloween Basket Filler Ideas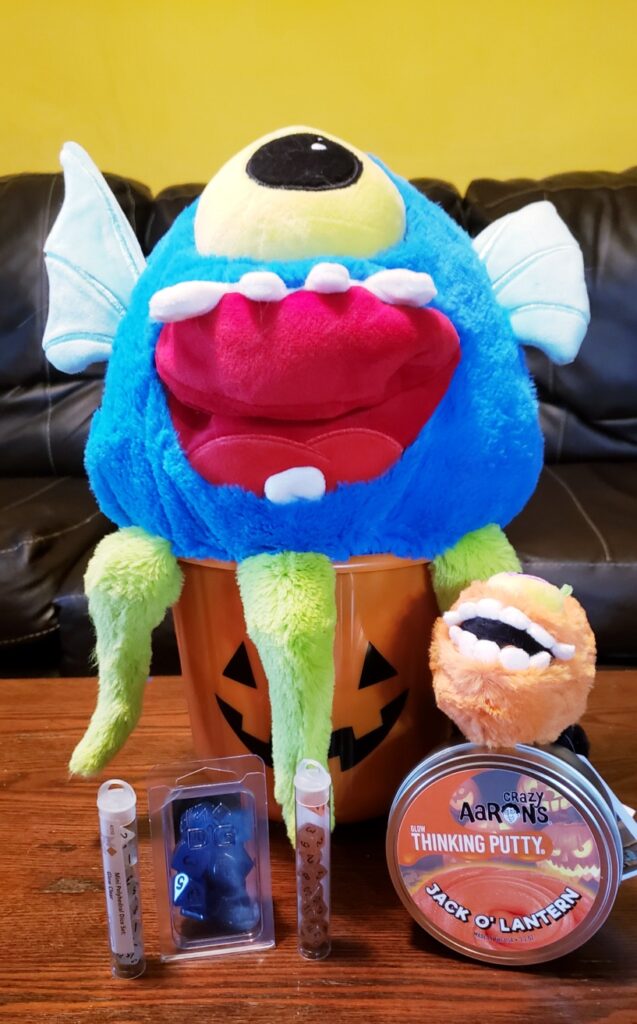 Monsterkins
Monsterkins are colorful, plush, not so scary monsters that are created by Earth for Earth. Each one has a name, story, and an environment that it eats up and cleans up.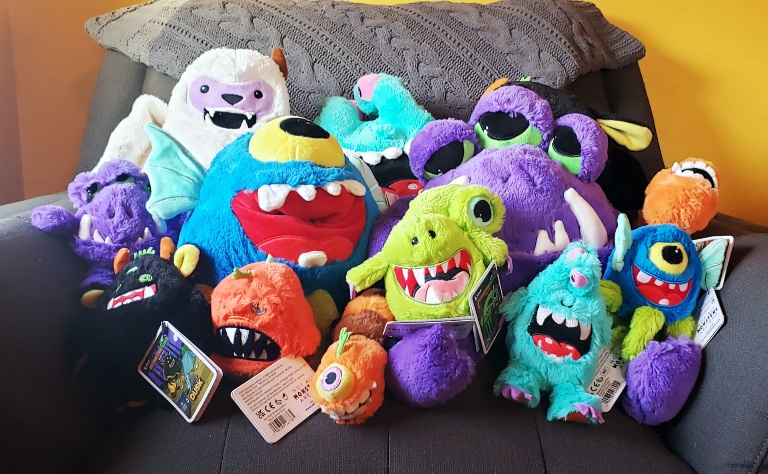 They are Earth's creation to help eat the plastic water bottles from land and sea, and they are super adorable!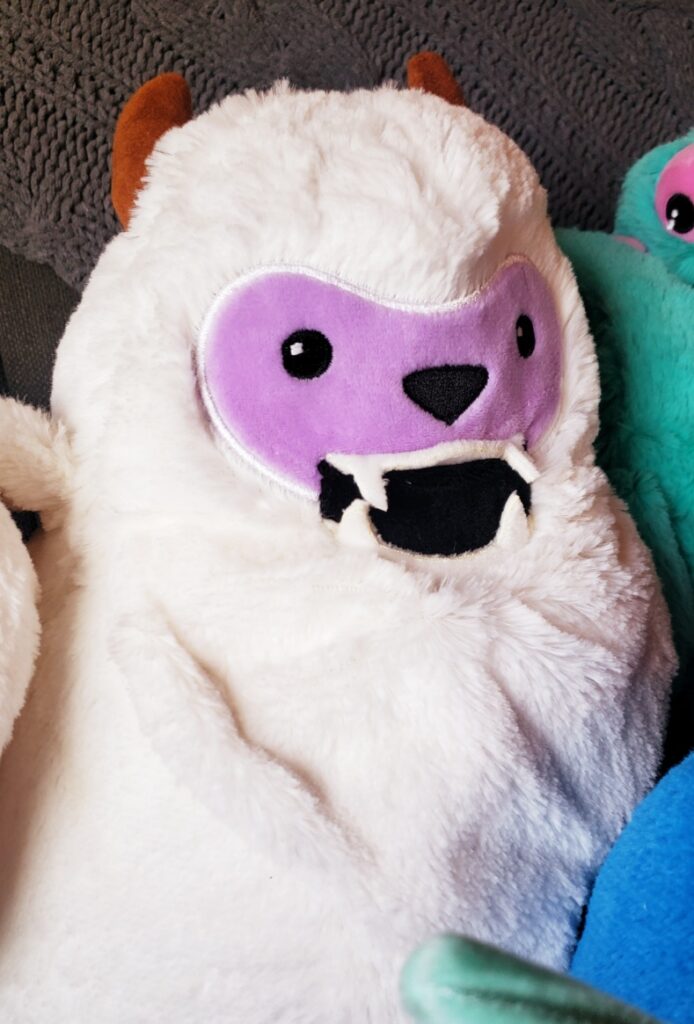 Available in big and mini versions, they would make a scary fun addition to any Halloween basket. Plus, they spread a great message!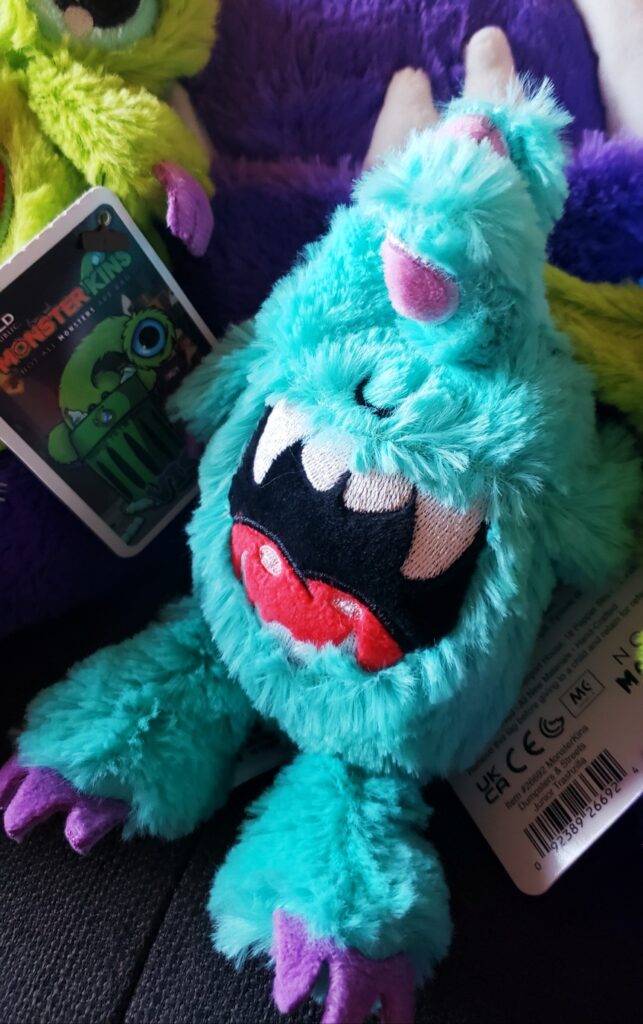 Aaron's Thinking Putty
Aaron's has some Halloween themed putty to fill those Halloween baskets with! Inspired by carved pumpkins, Jack O'Lantern Putty is bright, pumpkin orange color filled with golden glitter.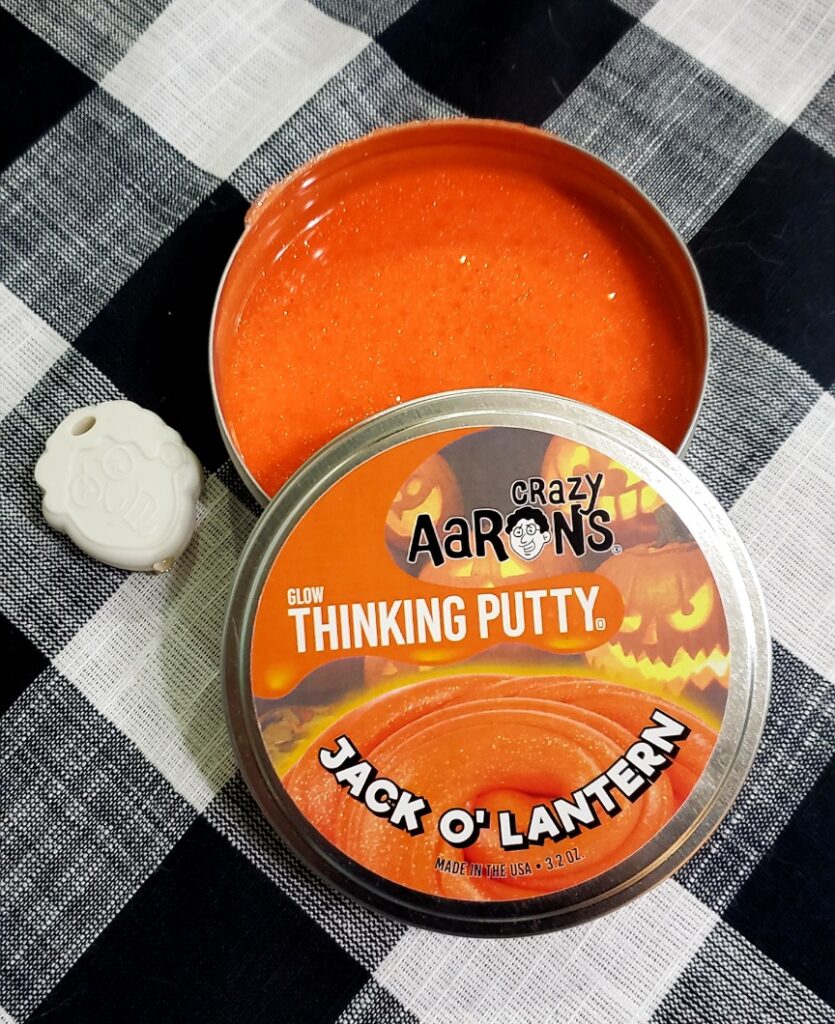 This putty also includes a little light. You can use the light to draw designs into the putty that will glow in the dark!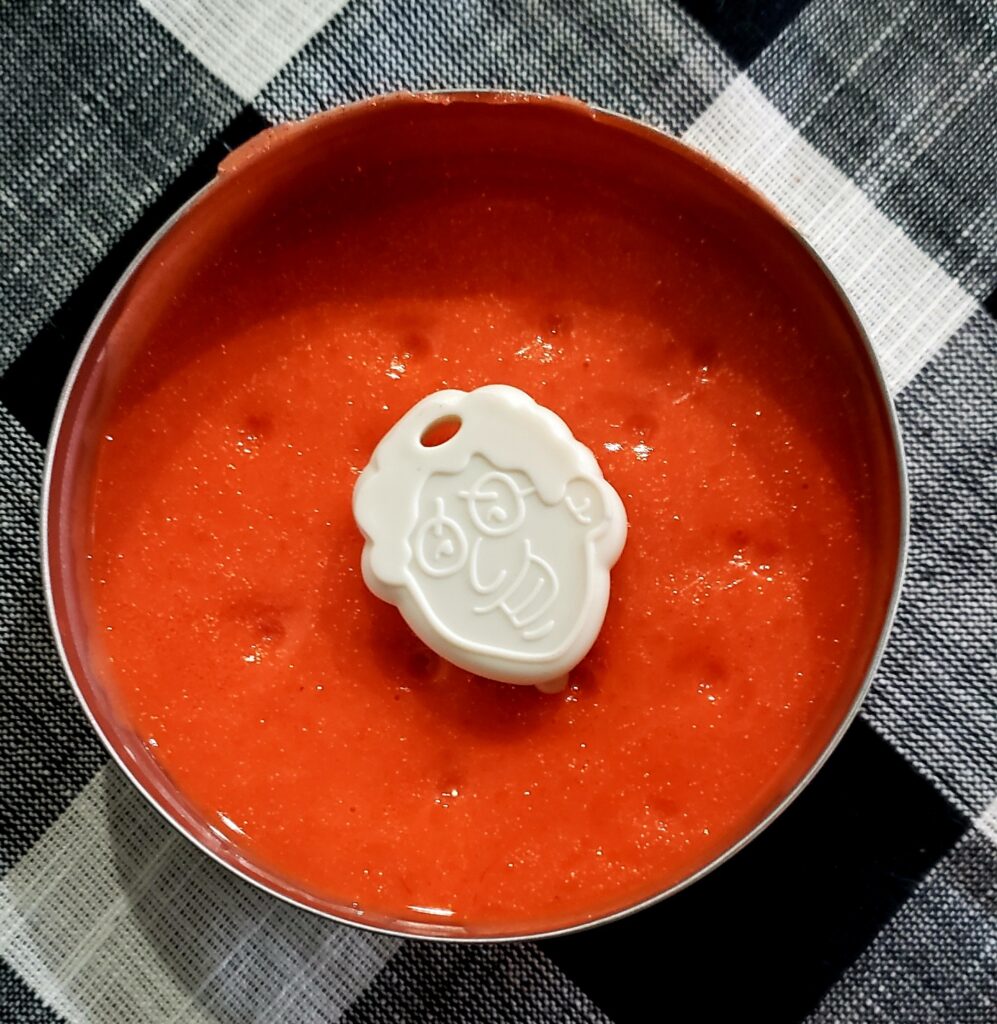 Thinking Putty is non-toxic, won't dry out, and won't leave a sticky or slippery residue on your fingers. It is a favorite in our house and I love that it never leaves a mess!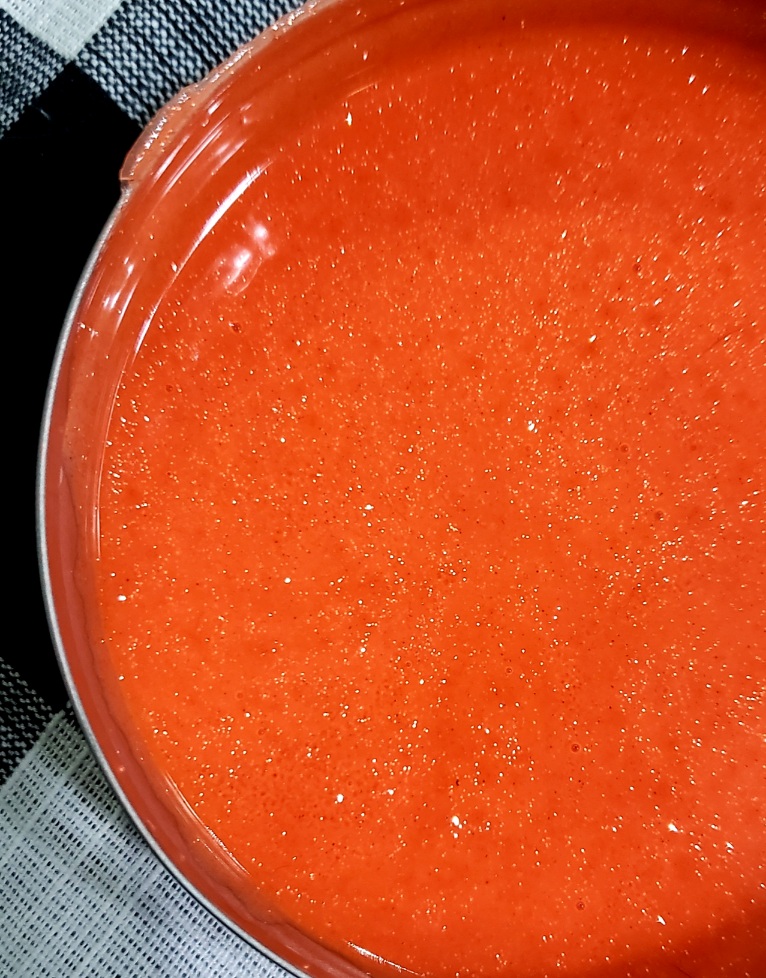 FanRoll Dice
FanRoll Dice are a great idea to put in a Halloween basket for big kid and adults. The mini dice are perfect for gaming on the go! At 10mm, these mini dice sets easily fit in your pocket so you can bring your dice everywhere with you. The glow in the dark dice are crafted with extra glow powder to create the best possible glow while gaming at night. You can charge them up in sunlight for the best glowing results.
SHOP DICE AND D&D MERCH FROM FANROLL