Camp Hideout hits theaters on September 15th and it's a film you'll want to watch with your whole family! I recently got the chance to screen it and let me tell ya, it gave me Home Alone vibes and I am here for it.
UPDATE: Through September 24th, or while supplies last, you can score up to 4 FREE tickets to Camp Hideout! To redeem:
Download the Atom Tickets app or visit atomtickets.com
Log in or create an account if you don't have one already
Choose a showtime for Camp Hideout and add at least 1 movie ticket to your cart and proceed to checkout.
Enter promo code camphideout at checkout to redeem the offer and enjoy the film!
This offer is 1X use per person and you can see the terms at: atm.tk/promos
(This post and giveaway are sponsored by Called Higher Studios.)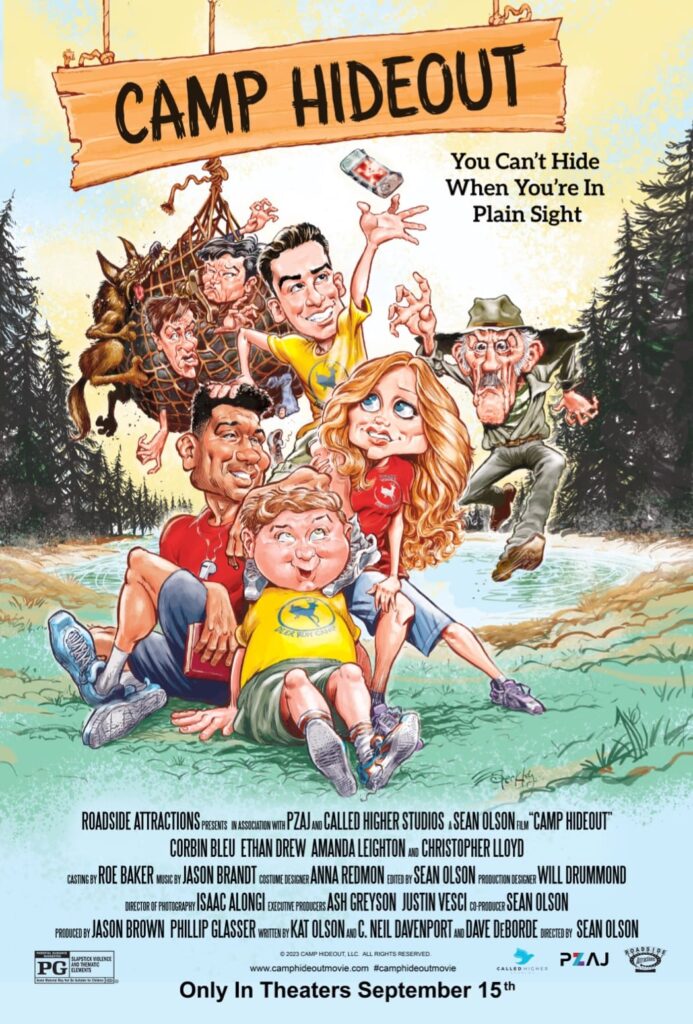 Camp Hideout Hits Theaters on September 15th
Starring Christopher Lloyd (where are my Back to the Future fans?!) as Falco, the camp owner, and Corbin Bleu (where are my High School Musical fans?!) as Jake, a camp counselor, Camp Hideout is a story of friendship, belonging, and summer camp shenanigans.
Noah (played by Ethan Drew) goes off to summer camp as a last ditch effort to get his teenage life back on track. He gets mixed up in theft with two bad guys before he boards the bus to camp, and the trouble follows him.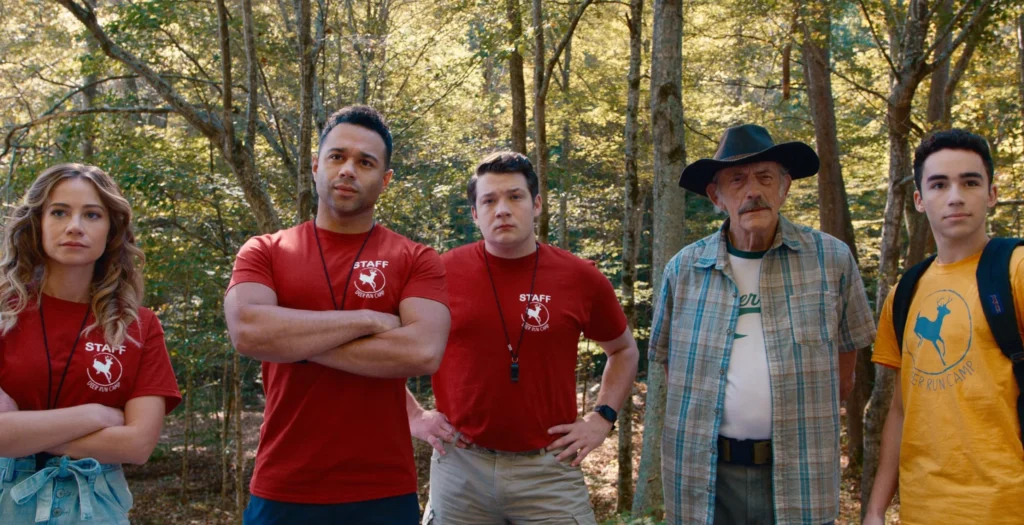 Jake (Corbin Bleu) is Noah's cabin counselor and with his past experience, he tries to help Noah open up and see situations in a different light. Turns out mean old camp owner Falco (Christopher Lloyd) has a bigger heart than he leads you to believe and makes a big impact on Noah, just in time for the camp kids to band together to take down the bad guys – enter Home Alone vibes!
Some of my favorite parts of Camp Hideout are the epic food fight scene, the preparation of pranks for taking down the bad guys, and the journey of friendship that Noah and his bunkmates go on. I can't forget Becky with a B! She's a hilarious highlight in the movie and every kid that has gone to summer camp knows a counselor like her.
Camp Hideout is a nostalgic PG family-friendly film for all ages filled with pranks, friendship, lessons in what it truly means to forgive, and the power of faith. Perfect doses of each element make this a well rounded heart warming movie to help close out another summer.
You can see Camp Hideout in theaters on September 15th and thanks to Called Higher Studios, one lucky person is going to win a $100 Fandango Gift Card to buy tickets to the movie!
ENTER THE GIVEAWAY BELOW